At 38 years old Kasey Kahne is a veteran on the NASCAR scene in more ways than just driving.
Along with many personal racing accolades and triumphs, he is also invested in the sport as a team owner with Kasey Kahne Racing which competes in a Sprint Cars division of racing called the World of Outlaws.
While Kahne has been in the game for over two decades at this point, he got his start in racing relatively late in life compared to most of his peers. Kahne was 17 when he started racing open wheel sprint cars before moving to full body stock cars.
He proved to be a quick study and in 2000 won the United States Auto Club (USAC) national midget series championship. Since then Kahne has compiled win after win at every level to become one of the most decorated drivers in racing history.
With retirement on the horizon, and with his focus shifting to the business side of racing, let's take a closer look at the man behind the steering wheel.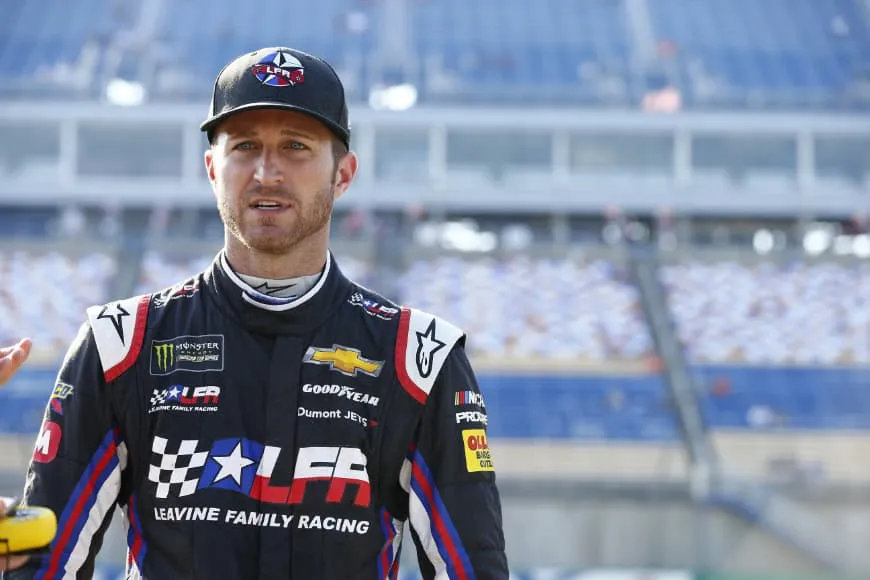 Fast Facts:
Full name: Kasey Kenneth Kahne
Height: 5'9"
Born: April 10, 1980
Hometown: Enumclaw, Washington
Featured on Biography Channel's "Driven to Win" and "NASCAR 360" on FX Network
Starred in DVD documentary called "The Rise of Kahne"
Appears in Eric Church's 2010 music video "Smoke a Little Smoke"
His car appears on Disney's 2005 film Herbie: Fully Loaded
Biggest Results:
18-time Cup Series race winner
8-time Xfinity Series race winner5-time Truck Series winner
3-time Coca-Cola 600 winner
Won Sprint All-Star Race XXIV
2004 – Nextel Cup Rookie of the Year
2010 – Gatorade Duel at Daytona
2017 – Brickyard 400 at Indianapolis Motor Speedway
Kasey Kahne Bio
Since his debut race in USAC competition in 2000, Kasey Kahne has had the pedal to the metal for nearly two straight decades.
While most young drivers first get their feet wet in Truck Series competition, Kahne went the other way around and started in the Busch Series (now Xfinity) in 2002.
While he did eventually try out the Truck Series circuit, it's fair to say that it was far too easy. In six career Truck Series races, he finished first 5 times. The only time he didn't win he placed a humble second.
His first ever race with the big boys up at the Cup Series level was the grandest stage of all; the Daytona 500 in 2004. While he didn't win that race (or any other in 2004), he shocked many with his five separate 2nd place results.
It was only a matter of time before he took home a checkered flag and that came in 2005 at the Chevy American Revolution 400 in Richmond, Va.
NASCAR Xfinity Series and Monster Energy NASCAR Cup Series
Xfinity Series: In 215 races over 16 years Kahne has collected an impressive 8 wins, 9 poles, and 87 top-10 finishes.
Monster Energy NASCAR Cup Series: Since his debut in 2004, Kahne has amassed 529 total races with 18 wins, 27 poles, and 176 top-10 finishes. The results of his debut season also earned him Nextel Cup Rookie of the Year honors
First NASCAR Win
Truck Series – 2004 Darlington 200 at Darlington Speedway
Xfinity Series – 2003 Ford 300 at Homestead-Miami Speedway
Cup Series – 2005 Chevy American Revolution 400 at Richmond International Raceway
Career-Best Season
2006 was a breakout season for the already impressive new driver on the scene. In Cup Series competition he took down 6 wins and 6 pole positions on his way to a season where he finished top-10 in more than half of his races.
Race earnings from those results alone netted him more than $7.7 million.
His Xfinity Series career has been consistent from the get-go. While it's debatable which season was most impressive, a strong argument can be made for the 2005 season that saw him win twice, earn 3 poles, and place top-5 on six different occasions – all in just a total of 22 races.