46-year-old Matt Kenseth is a titan of the NASCAR world. Not too many drivers can say they are near the 1,000 career top-level NASCAR races marker, and still clinging to "semi-retired" on his resume, Kenseth could legitimately reach that number.
As a kid who started stock car racing at 16, it became clear right away that he had a knack for speed and possessed a special skill for the craft. That became even more evident when he blasted his way through the ranks and hit NASCAR's pinnacle level as an 18-year-old in 2000.
That year, racing in the Winston Cup Series, he took home Rookie of the Year honors and only needed three more seasons to attain his first Series championship. A year later he won the prestigious International Race of Champions season title as well. The rest, as they say, is history.
Let's take a closer look at the man, the myth, the legend that is Matt Kenseth.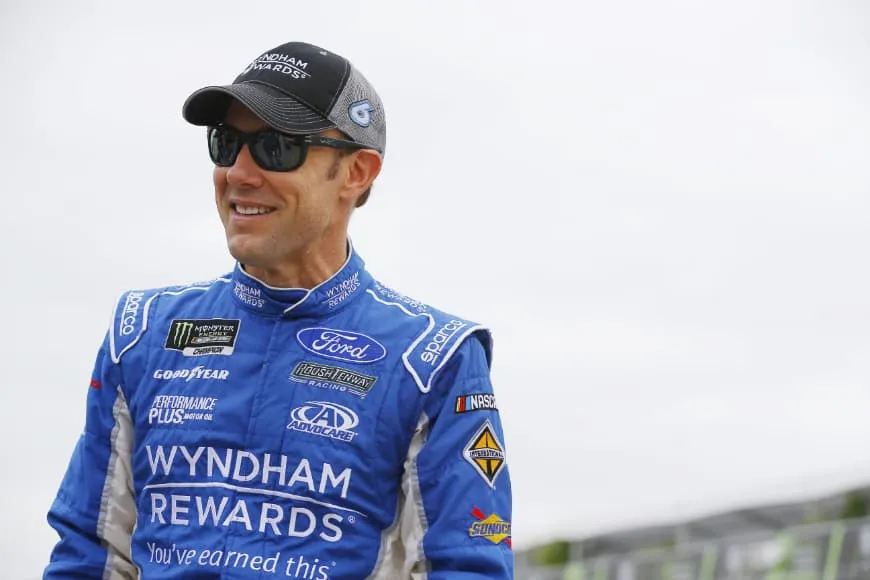 Fast Facts:
Full name: Matthew Roy Kenseth
Born: March 10, 1972
Hometown: Cambridge, Wisconsin
Stands 5'9"
Family is of Norwegian descent.
His favorite band is Metallica and named the family cat Lars after the band's drummer Lars Ulrich.
Suspended in 2016 for a feud with fellow driver Joey Logano.
Biggest Results:
2000 Winston Cup Rookie of the Year
2003 Winston Cup Series Champion
2009 & 2012 Daytona 500 winner
2000 – Coca-Cola 600 at Lowe's Motor Speedway
2012 & 2014 – Budweiser Duel winner
2013 – Bojangles' Southern 500 at Darlington Raceway
2015 – Sprint Unlimited at Daytona
Matt Kenseth Bio
On the track, Matt Kenseth is a model of consistency.
At both the Xfinity Series and Cup Series levels he is good for a top-10 finish in more than half of his races and his numbers are even better at the Busch/Nationwide/Xfinity level of competition.
When you're competing for the top spot that often, it's no wonder he has as many wins as he does.
It should also be mentioned, for trivia buffs, that he's only competed in one Canadian Pinty's Series event. In case you're wondering, yes, he won.
NASCAR Xfinity Series and Monster Energy NASCAR Cup Series
At the Xfinity Series level, Kenseth has 288 races spanning 9 years. In those, his results are incredible. 202 top-10s, 17 pole wins and 29 checkered flags, champagne-popping wins.
At the Cup Series level, his results remain impressive. Over a career that spans 21 years and 665 races, he has placed in the top-10 a stunning 329 times. Of those, he's been a race winner 39 times and won the pole position 20 times.
First NASCAR Win
Kenseth won his first Busch (now Xfinity) Series race in 1998 when he passed legend Tony Stewart on the last turn of the last lap at the GM Goodwrench Service Plus 200 in North Carolina.
He also had a memorable first Cup Series win in 2000 when he won the Coca-Cola 600 at Lowe's Motor Speedway. It was memorable and historic because it made him the first ever rookie to win it.
Career-Best Season
In a plethora of record-setting and breathtaking seasons, isolating just one is difficult. Statistically, it would have to be 2013 as Kenseth went on a tear winning seven Cup Series races, three poles, and 20 top-10s.
All told, his Cup Series earning that year totaled $9,574,591.
What's even more remarkable is that in the same season he also managed to win two of 16 races in Nationwide Series competition. Of those 16 Nationwide races, he finished top-10 in a whopping 14. That's the definition of consistency.