Northwest Division - Where They Left Off After NBA Suspended
Two weeks into the NBA's suspension due to the Coronavirus pandemic, more and more news is coming out regarding the health of players, the job status of employees, and what the league will look like when they return.
What happens to the NBA from now on is totally up in the air. What happens with its players, contracts, statistics, draft picks, and free agency is a developing process.
With just under a quarter of the season left to play we analyze where each team left off, before the season continues. Let's take a look at the Northwest Division!
5. Minnesota Timberwolves (19-45) (5th in Northwest, 14th West)
| | | | |
| --- | --- | --- | --- |
| Pace: 103.4 (3) | ORtg: 108.1 (22) | DRtg: 112.2 (21) | NetRtg: -4.1 |
The Twin Cities brought it last night.
We brought it last night.

Let's do it all again tomorrow. ? pic.twitter.com/2gIXEGqXg5

— Minnesota Timberwolves (@Timberwolves) March 5, 2020
Top Performers:
(C) Karl-Anthony Towns – 33.9 MPG | 26.5 PPG | 10.8 RPG | 4.4 APG
(G) D'Angelo Russell – 32.7 MPG | 21.7 PPG | 6.6 APG | 4.6 RPG
(G) Malik Beasley – 33.1 MPG | 20.7 PPG | 5.1 RPG | .426 3P%
Where They Left Off
The Minnesota Timberwolves made public their expectations by the NBA trade deadline. Despite a strong start to the season, Ryan Saunders and his club chose the direction of restructuring, rather than pushing for the playoffs and a worse draft pick.
Highlights/Lowlights of the Season
High: For another season, Karl-Anthony Towns wasn't just the best player on the Minnesota Timberwolves, he was one of the best centers in the NBA. Despite not receiving an All-Star invitation, Towns was incredible pre-injury as he posted 26.5 points and 10.8 rebounds per game to go with a surprising 41.2% from deep on eight attempts per game.
Low: The Andrew Wiggins project is over and you can't help but feel like the Timberwolves never gained any ground in the process. By the end of the trade deadline, the T-Wolves had only two players on their roster that carried over from last season. A step toward improvement, yes. Admission of significant past failures, absolutely.
What is Next?
With eyes on another top-five pick, the Timberwolves will have to decide whether they see their future in the draft or invaluable veteran assets. With Karl-Anthony Towns and D'Angelo Russell on the team, an impact rookie doesn't seem to be of much value. Will long time friend and past teammate Devin Booker finally make his move North?
4. Portland Trail Blazers (29-37) (4th in Northwest, 9th West)
| | | | |
| --- | --- | --- | --- |
| Pace: 100.7 (12) | ORtg: 112.5 (10) | DRtg: 114.1 (27) | NetRtg: -1.6 |
CJ ➡️Dame ➡️CJ @moda_health | #RipCity pic.twitter.com/6nr4j8aDxV

— Portland Trail Blazers (@trailblazers) March 8, 2020
Top Performers:
(G) Damian Lillard – 36.9 MPG | 28.9 PPG | 7.8 APG | 4.3 RPG
(G) CJ McCollum – 36.0 MPG | 22.5 PPG | 4.3 APG | 4.1 RPG
(C) Hassan Whiteside – 31.3 MPG | 16.3 PPG | 14.2 RPG | 3.1 BPG
Where They Left Off
The Portland Trail Blazers left off the season within shouting distance of a playoff position. Ninth place in the Western Conference with only three and a half games between them and the Grizzlies, the Trail Blazers were certainly prepared to make every sacrifice to make the playoffs.
Highlights/Lowlights of the Season
High: There is no doubt that the Portland Trail Blazers can score with any team. Top ten in the league in offensive rating while also having Damian Lillard, who was named to his third-straight All-Star Game, as their leader, the Trail Blazers are one of the most exciting teams in the league.
Low: To put a dampener on their offensive talents, the Trail Blazers give up as much as they make for themselves. One of the leagues worst defences, it is certainly an issue regarding their starting backcourt at the point of attack. Rather than their adept, rim-protecting big man Whiteside.
What is Next?
It seems like it was a world away when Damian Lillard sent home the Thunder with one of the most ridiculous shots in NBA Playoffs history. If they are unable to make the playoffs this year, some serious consideration must be taken regarding their future direction. Is a Portland Trail Blazers team without Damian Lillard a possibility?
3. Oklahoma City Thunder (40-24) (3rd in Northwest, 5th West)
| | | | |
| --- | --- | --- | --- |
| Pace: 98.6 (21) | ORtg: 111.6 (10) | DRtg: 109.1 (10) | NetRtg: 2.5 |
Doing work. @CP3 | #ThunderUp pic.twitter.com/s9yCiSO7UR

— OKC THUNDER (@okcthunder) March 8, 2020
Top Performers:
(G) Shai Gilgeous-Alexander – 35.1 MPG | 19.3 PPG | 6.1 RPG | 3.3 APG
(F) Danilo Gallinari – 30.7 MPG | 19.2 PPG | 5.5 RPG | .409 3P%
(G) Dennis Schroeder – 31.0 MPG | 19.0 PPG | 4.1 APG | 3.7 RPG
Where They Left Off
The Oklahoma City Thunder left off the suspended season as one of the biggest surprises in the NBA. Despite losing Paul George and Russell Westbrook, the team showed their quality by gaining the fifth seed in the Western Conference. In large part due to the leadership of Chris Paul.
Highlights/Lowlights of the Season
High: The point guard trio of Chris Paul, Shai Gilegous-Alexander, and Dennis Schroeder has proven an absolutely brilliant combination for the Thunder. After entering the season with expectations of the lottery, these three have all played at an All-Star level. Enough to vault them into a secure playoff position.
Low: Third-year guard Terrance Ferguson hasn't made the jump that the Thunder have wanted from him. Athletic and owning some fantastic range, Ferguson should be contributing much more than he has. His stats are down across the board and he even had a seven game stretch where he averaged 0.6 points in 17.1 minutes of play per game. Frankly, he hasn't been good enough.
What is Next?
The Oklahoma City Thunder must show that their leap in performance is not a one-off thing. Should they remain in the playoffs, a 4-5 seed matchup is the best test of their skill. Chris Paul is aching to get back to the playoffs and the Thunder may well be his last chance to prove he's worth one more big contract.
2. Utah Jazz (41-23) (2nd in Northwest, 4th West)
| | | | |
| --- | --- | --- | --- |
| Pace: 98.4 (24) | ORtg: 112.6 (8) | DRtg: 109.4 (11) | NetRtg: 3.2 |
"Our first 'OH MY' moment!" #JazzPlayback | @AFCU pic.twitter.com/72c6k0yRjF

— Utah Jazz (@utahjazz) March 21, 2020
Top Performers:
(G) Donovan Mitchell – 34.4 MPG | 24.2 PPG | 4.4 RPG | 4.2 APG
(F) Bojan Bogdanovic – 33.1 MPG | 20.2 PPG | 4.1 RPG | .414 3P%
(C) Rudy Gobert – 34.5 MPG | 15.1 PPG | 13.7 RPG | 2.0 BPG
Where They Left Off
Through no discernible fault of their own, it all started with the Utah Jazz. It was through Rudy Gobert's positive COVID-19 test that the NBA decided to suspend its season, as the Jazz and Gobert could be linked back with every NBA team over the previous ten days.
On the playing side of things, the Jazz has been excellent since their trade for Jordan Clarkson. Their defense is stout and their offense is prepared to meet anybody in the field. Excellent pick-ups in Clarkson, Bogdanovic, and Green have bolstered their ranks.
Highlights/Lowlights of the Season
High: Executive Dennis Lindsey deserves a lot of credit for the team that he has built in Utah. Not only has he developed the talents of Rudy Gobert and Donovan Mitchell, adding much-needed scoring this offseason has sent them over the top. By every measure, the Jazz look like they're taking the next step.
Low: The addition of Mike Conley was meant to be the missing piece to the Jazz's championship formula. Instead, Conley has struggled to fit into Utah's plans. His inability to shoot the ball efficiently has hindered his value, despite some performances reminiscent of his old form.
What is Next?
The Utah Jazz are quite committed to their players in the salary department for the near future. While Conley has an Early-Termination Option, his current level of play suggests he won't take it. All-in on winning an NBA Championship, the Jazz are fighting for the big prize first.
1. Denver Nuggets (43-22) (1st in Northwest, 3rd West)
| | | | |
| --- | --- | --- | --- |
| Pace: 97.2 (29) | ORtg: 112.5 (9) | DRtg: 109.5 (13) | NetRtg: 3.0 |
If you're the type of person who wants some audio to help, look no further! pic.twitter.com/mWDklaVNXq

— Denver Nuggets (@nuggets) March 20, 2020
Top Performers:
(C) Nikola Jokic – 32.3 MPG | 20.2 PPG | 10.2 RPG | 6.9 APG
(G) Jamal Murray – 32.8 MPG | 18.8 PPG | 4.8 APG | .345 3P%
(F) Will Barton – 33.0 MPG | 15.1 PPG | 6.3 RPG | .375 3P%
Where They Left Off
Despite the Western Conference growing tougher over the NBA offseason, the Denver Nuggets have picked up right where they left off last year. Still one of the toughest teams in the league, Denver's balance at every position is trouble for their opponents.
Highlights/Lowlights of the Season
High: The return of Michael Porter Jr may be one of the best stories of the season. Coming off of what many thought to be a debilitating injury, Porter Jr has returned in spectacular fashion. Showing McGrady-esque scoring instinct, Porter Jr is looking like he will be a star for the Nuggets in the near future.
Low: The hot and cold nature of starting point guard Jamal Murray is a big part of Denver's inconsistency. As he goes, so do the Nuggets. His statistics in win-loss splits are heavily biased in wins, showing his unpredictability. Should he make the next step, the Nuggets will be tough to stop.
What is Next?
Still young, but loaded with talent, the Denver Nuggets are in the race for the NBA Championship. With one of the strongest home-court advantages in the league and an all-around unit, Denver is a dangerous matchup for anybody. If they can navigate some inexperience, they'll be the dark horses to come out of the West.
NBA FAQs
Who has the best odds to win the NBA Championship, in the Northwest Division?
The Denver Nuggets (+3000) and the Utah Jazz (+3000) currently own an equal chance to win the NBA Championship out of Northwest Division teams.
Who is the best player on the Denver Nuggets? Who is the best player on the Utah Jazz?
Two-time NBA All-Star center Nikola Jokic is the best player on the Denver Nuggets. His all-around play at the center position assigns him the highest win-share rate (9.2) of any Denver Nugget player.
First-time All-Star and two-time Defensive Player of the Year Rudy Gobert is essential to the Utah Jazz's success. He leads the Jazz in both win-shares (10.0) and defensive win-shares (4.0) by almost twice his fellow All-Star Donovan Mitchell.
Who is the highest-paid player on the Denver Nuggets? Who is the highest-paid player on the Utah Jazz?
The highest-paid player on the Denver Nuggets is a power forward Paul Millsap. In 2017 he signed a three-year $90 million deal with Denver. He is currently in the last year of his contract, worth $30 million.
The highest-paid player on the Utah Jazz is point guard Mike Conley. Conley was acquired via trade with the Memphis Grizzlies. Carried over was his five-year contract valued at $152 million. Conley has two years remaining on his current contract, currently worth $32.5 million. He has an early-termination option on his final year in 2020-2021 worth $34.5 million.

Bet on Sports With the Best NJ Sportsbooks

21+ | NJ, WV, PA, IN, IL, CO, IA, TN, MI, VA only | T&C apply
Great payment and customer support
Access to fantasy sports with one account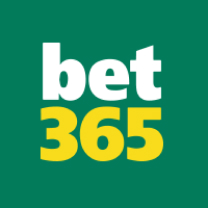 21+ | T&Cs, time limits & exclusions apply
Impressive range of bonuses
One of the worlds biggest sportsbooks

21+ | Terms and conditions apply
Fastest payout platform
Many withdrawal options
Live right now feature
More NBA Predictions & Odds
Best NBA Prop Bets Today: Warriors Are One Win Away From the NBA Championship
Here are the best NBA prop bets for game 6 tonight! Check out the full preview and get the latest odds! …
NBA
16 June | 04:15 | Christian Jope
Golden State Warriors vs Boston Celtics: Can't Afford a Poor Game
Back on their home court, Jayson Tatum and the Boston Celtics hope to stave off elimination by Andrew Wiggins' Golden State Warriors! …
NBA
15 June | 03:59 | Christian Jope
Boston Celtics vs Golden State Warriors: The Series is Tied 2-2
Jayson Tatum and the Boston Celtics surrendered home-court advantage and now face Stephen Curry's Golden State Warriors in a race for two wins! …
NBA
13 June | 04:55 | Christian Jope