Why the NFL CBA (Collective Bargaining Agreement) Just Passed
The NFL players have narrowly approved a Collective Bargaining Agreement that dictates how the next eleven seasons of league play will be handled in terms of the number of games played, the number of teams eligible for the playoffs, how much money certain players will make and many other critical pro football factors.
The owners had voted to approve this new CBA on Feb. 20 and the NFL Players Association finally (after much debate) signed off on it February 26 and the 2,500+ NFL players eligible to vote had ten days to cast their ballot from March 4 until March 14 at 11:59 pm.
Now that the votes have been counted and the CBA has passed, we are going to have a look at why the victory was slim and the controversy was thick over this important agreement between the NFL owners and the players they employ.
What Is the National Football League's CBA?
CBA is short for Collective Bargaining Agreement, which is the 456-page labor agreement between the team owners in the NFL and the 2,500+ players in the NFL Players Association.
The NFL CBA typically lasts a decade, though this current one supersedes the final year of the prior agreement and lasts for the next eleven seasons.
These are some of the fundamental issues the CBA typically addresses:
Player salary minimums
Salary cap limits
Player benefits (pensions and medical)
Discipline matters (behavior and substance abuse)
Free Agency guidelines
Distribution of league revenues
Health and safety standards
Injury grievances
The first CBA was negotiated in 1968 and there have been six CBA's negotiated since then along with two-player strikes, the first in 1974 and the second in 1987.
How Were the CBA Votes Collected?
First, ballots were sent out to the 2,500+ NFL players (current and retired) who were eligible to vote.
Then, according to the NFL Players Association, an independent auditor received the ballots that were submitted through a secure electronic platform.
Once the votes are verified, they are then tallied, and the results are calculated and certified.
What Was the Final Player Vote?
The NFL CBA was passed by just 60 votes, with a final of 1,019 to 959.
This was considered a slim margin of victory attributed to the pushback seem from some of the league's major stars like Aaron Rodgers, Russell Wilson, and Richard Sherman.
The current agreement is considered a decent one that will make players more money but given the big ask of an additional regular-season game, some of the players wanted this CBA to be a game-changer, which it is not.
What Major Issues Were Addressed in this CBA?
Since this CBA is meant to last for the next eleven NFL seasons, it was important that it covered all the major issues affecting not just the NFL star playmakers, but also those players who make the minimum salary and are retired.
Two other important issues in this CBA involved the length of the season and how many teams would now be eligible to play in the postseason, but for more details on the drama that surrounded this newly proposed CBA, check out our recent coverage: Will the New NFL CBA Be Approved?
Here is how this new CBA has affected some of these major concerns.
Revenue Share for Players
based on this new agreement, players will receive a higher share of the league's revenue from its lucrative TV deals, ticket sales, merchandising and licensing rights and corporate sponsorships.
Now the players will receive a nice future bump in revenue share from the current 47% to 48% during the 2021 season, a significant amount of money when you consider the NFL deals in billions of dollars of revenue per year.
Player Minimum Salaries
this CBA will allow for higher minimum salaries for players, which was one of the major pluses of this agreement since the majority of the league's current athletes (60% of them make the minimum salary) are affected by this.
Now the growth of the league's minimum salary will keep at pace with the growth of the salary cap, which it had failed to do with the prior agreement.
This will lead to a return to pace-of-cap minimums, which gives those players an immediate raise of $100,000 and one of $495,000 over the next three years.
Salary Cap
The salary cap was raised for the 2020 season to 47% of all revenue and it will raise a point to 48% for the 2021 season with a so-called "media kicker" that will most likely bump that number up to 48.5%.
Eventually, that number could get close to 49% if broadcast deals continue to reap huge profits.
NFL Marijuana Policy
This CBA changes the NFL's drug policy to relax how they handle players' marijuana usage, a change that seemed inevitable given the gradual legalization of the former 'drug.'
This issue was a huge bonus for the players, who seem to love smoking their weed and have been severely punished with fines and suspensions for usage in the past.
Now suspensions would be eliminated for positive marijuana tests, testing would be reduced to just the first two weeks of training camp, plus the threshold for a positive test was increased.
Benefits for Former Players
The CBA improves the benefits for retired players, particularly for the ones who played prior to 2011.
This includes plans for a new network of health care facilities that will specialize in the medical needs of the former NFL players, who typically suffer lifelong injuries from sacrificing their bodies to the game of professional football.
One of the old complaints of retired players was the feeling of being abandoned by the league once their playing days are over, and this CBA begins to address that criticism.
Gameday Rosters
Even though an NFL roster is allowed to carry 53 players during the regular season, only 46 of them could dress for each game in order to limit potential injuries to healthy players.
With this new CBA, there will be 48 players allowed to dress for each game.
Also, there is now a provision for eight offensive linemen to be active.
Number of Games Played Per Regular Season
This CBA gives the NFL the option to extend the regular season of play by a game, so a total of 17 games could be played instead of 16.
There has been no indication as yet that the NFL is set to make this change, but chances are that it will be forthcoming once the logistics of extending the season are appropriately calculated.
This increase in regular-season games was one of the major sticking points with this CBA since it puts the players more at risk for injury plus wear and tear, factors that tend to shorten a player's career and therefore the ability to earn money.
Number of Playoff Teams
Instead of 12 teams competing in the NFL playoffs, now there will be 14 including one additional Wild Card team per conference.
The plus side of this is, of course, that more teams will get a chance to play in the postseason.
The downside is that now only one team from each conference, the first overall seed, will get a first-round playoff bye, an honor that has proven to be an advantage when it comes to appearing in and winning the Super Bowl.
Why Did the NFL Players Ultimately Pass this CBA?
Despite some of the bigger NFL playmakers objecting to this CBA, the majority of players passed it for a variety of reasons.
Nobody wants a play stoppage, because that means nobody makes money, and neither the owners nor the players are in favor of that, so it was in everyone's best interest to get this CBA passed and in the books before the 2020 season begins.
With the current Coronavirus scare affecting every aspect of the world's business and pleasure, not passing this CBA leaves a lot of open-ended questions that would still need to be addressed and that could become increasingly difficult to do when (and if) the 2020 NFL season begins.
60% of the NFL players are not elite playmakers earning top dollar – they are league minimum wage earners and given the opportunity to make an extra $100,000 this year and almost half a million dollars more over the next three seasons was most likely too juicy to pass up.
NFL free agency in 2020 was put on hold until this CBA was handled, so passing it allows all the players with NFL futures up for grabs to begin finding their new homes and negotiating their new deals.
The shift in the league's marijuana policy no doubt was a huge reason for this CBA passing, since ingesting the plant in various manners is a favorite activity (and medicine) for many players and since the controversial weed is gradually becoming legal nationwide.
Bet on NFL With the Best NJ Sportsbooks

21+ | NJ Only | T&C apply
Impressive range of bonuses
Best betting markets in NJ
1 of the world's top sportsbooks

21+ | NJ, WV, PA, IN, IL, CO, IA, TN, MI, VA only | T&C apply
Great banking options
Access to fantasy sports
Beginner friendly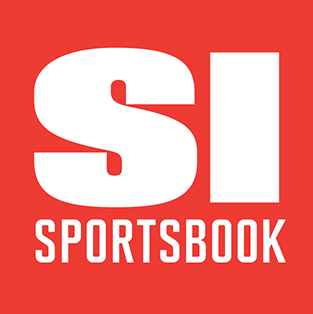 21+ CO Only | Terms and conditions apply
Beginner friendly
Fantastic odds
More NFL Predictions & Odds
New Orleans Saints vs Seattle Seahawks Predictions, Odds, Picks MNF
Here's an NFC showdown on Monday Night Football featuring Jameis Winton's New Orleans Saints and Geno Smith's Seattle Seahawks; predictions, odds and picks.
NFL
22 October | 07:48 | Mike Lukas
Indianapolis Colts vs San Francisco 49ers Predictions, Odds, Picks
Looks like an exciting cross-conference Sunday Night Football matchup between the Indianapolis Colts and the San Francisco 49ers; predictions, odds, and picks.
NFL
22 October | 07:05 | Mike Lukas
Chicago Bears vs Tampa Bay Buccaneers Predictions, Odds, Picks
The Chicago Bears face the Tampa Bay Bucs in this Week 7 NFC battle featuring Bears rookie QB Justin Fields vs Bucs GOAT Tom Brady; predictions, odds, & picks.
NFL
21 October | 06:01 | Mike Lukas