Dallas Cowboys vs Chicago Bears: Predictions and Odds (NFL Week 14)
The Green Men of WSN predict the Cowboys to cover the spread. My prediction for the final score is Cowboys 26, Bears 23.
How to Watch: Cowboys vs Bears
What: Dallas Cowboys at Chicago Bears
When: Thursday, December 5 at 8:20 pm ET
Where: Soldier Field in Chicago, Illinois
How (TV): NFLN
Cowboys vs Bears – Point Spread
Cowboys -3, Bears +3
Dallas vs Chicago – Game Preview
Here is a Thursday Night Football game worth watching – two 'on the playoff cusp' NFC teams with 6-6 records battling to see which team will see postseason play, featuring the underperforming Dallas Cowboys taking on the shockingly inconsistent Chicago Bears.
The Cowboys are still stinging from their Thanksgiving Day loss to the Buffalo Bills in front of a Holiday audience while the Bears are celebrating the exact opposite – a Turkey Day win over the Detroit Lions that keeps them alive (for now) and in the postseason hunt.
The Dallas roster of players is absolutely better than they are currently playing, and the same can be said of this Chicago team, so let's take a quick look at the two franchises side by side to see how they measure up for this exciting Week 14 TNF showdown.
For more on week 14 check out our video on NFL Week 14 Predictions.
The 6-6-0 Dallas Cowboys
First of all – the Dallas Cowboys are an incredibly talented team, with a roster full of playmakers (running back Ezekiel Elliott, receiver Amari Cooper, tight end Jason Witten and more) who are led by the league's most productive quarterback, Dak Prescott.
Second of all – they're currently right at .500 with just four games to go in the season but (fortunately) with a clear path to the playoffs that basically involves winning out the rest of their games, including this Week 14 "gimmie" against the struggling and virtually leaderless Chicago Bears.
Head coach Jason Garrett is on the Hot Seat these days with Owner / General and Micro-Manager Jerry Jones making it perfectly clear that if these Cowboys don't make it deep into the playoffs, there may be a new sheriff in Dallas next season who can actually get the job done.
The 6-6-0 Chicago Bears
When the real Mitchell Trubisky shows up on Sundays, the Chicago Bears win – and that's exactly what happened in Week 13 when Mitch and company took care of the Detroit Lions in their traditional Thanksgiving Day matchup by a score of 24-20.
Trubisky completed 29-of-38 passes for 338 total yards and 3 touchdowns with one interception for an impressive passer rating of 118.1 (his second-highest of the 2019 season), with his main target in this one being slot receiver Anthony Miller, who caught 9 passes for 140 yards on the way to the Bears' sixth victory.
The Bears continue to (periodically) win because they have an excellent defense despite their offense being somewhat "meh" – and now a win over the struggling Dallas Cowboys would be just what head coach Matt Nagy's bunch needs to keep their playoff hopes alive this season, still very much behind in their NFC North.
Cowboys vs Bears – History
These two NFC rivals have met 26 total times (including 2 postseason games), with Dallas winning 15 of those times and Chicago winning the other 11 games.
The last time these two teams played each other was in September of the 2015 season when the Cowboys beat the Bears in Texas by a score of 31-17.
If the Cowboys win this matchup, they'll move to 7-6-0 and remain slightly ahead of the Philadelphia Eagles in the NFC East, a divisional win the only way this Cowboys team will play football in January.
But if the Bears come out winners in this one, they'll be 7-6-0 but still, behind the Green Bay Packers and Minnesota Vikings in the NFC North, Chicago's playoff chances dwindling but the team technically still in the postseason hunt.
Questions to Answer
Who's favored to win this Week 14 Cowboys-Bears matchup?
Which team has a better offense? Defense? Special teams?
Which team's quarterback is more likely to lead his team to victory?
We're going to briefly compare the Cowboys and the Bears next and attempt to answer those questions and more.
Offensive Stats Comparison
Dallas Cowboys Overall Offense
Ranked 1st overall in 2019
Passing attack currently ranked 1st
Rushing attack currently ranked 8th
This is the baffling part of the 6-6 Dallas Cowboys – they have the most productive offense in the NFL after 13 weeks of football, including Dak Prescott's overall best passing attack and Ezekiel Elliott's 8th ranked run game that together averages almost 26 points per game, yet there they remain at .500.
There are also plenty of big playmakers on the Dallas roster – Amari Cooper is the fifth-best receiver in the league right now and Zeke is ranked the 6th best runner, not to mention soon-to-be Hall of Famer tight end Jason Witton, all capable of catching the ball and getting yards afterward, yet there they are still desperately hoping for a playoff spot.
Cooper is considered questionable for Week 13 – his injured knee is still bothering him – so look for receivers Michael Gallup and Randall Cobb to get some extra targets while they continue to take advantage of the double teams that Cooper typically has to endure.
Chicago Bears Overall Offense
Ranked 29th overall in 2019
Passing attack currently ranked 28th
Rushing attack currently ranked 28th
Chicago Bears' quarterback Mitchell Trubisky is having a very up and down season in 2019 – the downs bringing calls for his immediate firing and retirement and the ups (like last week against the Lions, for instance) making him look playoff-worthy and like the legitimate team leader many had hoped he could be.
As a result, potential star dual-threat running back Tarik Cohen has been only moderately productive this season, so far averaging just 3.2 yards per carry with 3 touchdowns from pass receptions but with zero scoring on the ground.
There are some banged-up Bears listed as questionable on offense for Week 14 – tight end Ben Braunecker (concussion), wide receiver Taylor Gabriel (concussion) and offensive tackle Bobby Massie (ankle) are all possible no-shows for this one depending on if they can heal up fast enough on this short week.
Offensive Advantage
The Dallas Cowboys have the definite offensive advantage in this one – on average they gain more yards and score more points per game than the Chicago Bears do these days, so expect them to have the full advantage on that side of the ball.
Defensive Stats Comparison
Dallas Cowboys Overall Defense
Ranked 8th overall in 2019
Passing defense currently ranked 8th
Rushing defense currently ranked 16th
The Dallas Cowboys are great on defense – however, you could argue that they do better against the pass than they do against the run, though they can on occasions shut down opponents either way if they are playing to full compacity.
One of the biggest stoppers in the league right now is Cowboys' middle linebacker Jaylon Smith, who right now has the third most overall tackles with 112 total, on top of 2.5 sacks, 3 quarterback hits, and 2 forced fumbles.
On the extensive list of questionable Cowboys' defensive players are talented end Michael Bennett (foot), safety Jeff Heath (shoulder), linebackers Sean Lee (pectoral) and Leighton Vander Esch (neck) plus defensive tackle Antwaun Woods (knee – MCL).
Chicago Bears Overall Defense
Ranked 7th overall in 2019
Passing defense currently ranked 9th
Rushing defense currently ranked 8th
The Chicago Bears may be sans coordinator Vic Fangio nowadays (he's head coach in Denver for the Broncos for now), but they're still quite good on that side of the ball this season under new leader Chuck Pagano, who seems to have carried over the Tough D tradition in Chicago despite a lot of overall changes
Last year's deal for outside linebacker Khalil Mack continues to pay off in 2019 as he is currently with 6.5 total sacks and 10 quarterback hits with almost 40 total tackles after thirteen weeks, a total value that keeps the Bears competitive against even the best of opponents.
Plenty of players on the Chicago Bears' defense have been placed on injured reserve at this point, including safeties Sherrick McManis (groin) and Joshua Simmons (undisclosed), plus with linebacker Danny Trevathan (elbow) listed as questionable for Week 14, it may be up to the "next man up" to get the job done for Chicago in this one.
Defensive Advantage
Both of these defenses are extremely talented, but because the Dallas Cowboys are particularly weak against the run, the Chicago Bears will have a slight defensive disadvantage over them on Thursday night in Week 14.
Cowboys vs Bears – Final Game Analysis
Why Will the Cowboys Win this Game?
The Dallas Cowboys will win this one if they expect to be competitive in the upcoming playoffs (or even qualify for them!) since a team like the Chicago Bears is not exactly playoff worthy right now and therefore they should be entirely beatable by any team hoping to compete in January against the league's best.
Dak Prescott, Amari Cooper, Jason Witten and Ezekiel Elliott alone should be enough to beat these Bears at bay because Chicago is currently sputtering and the Cowboys are talented enough to take advantage of that, though that has proven to be no guarantee.
The Cowboys are a better team at this point even though both franchises are at 6-6, and they will win because the flaky Bears are but a blip on their 2019 radar and if they can't win here over their far inferior offense then they might as well give up on the postseason.
Why Will the Bears Win this Game?
The Chicago Bears can win this one over the seemingly much more talented Dallas team if they use their powerful defensive line to put pressure on Dak Prescott while filling the gaps that Zeke likes to run through.
The Bears can win if they take full advantage of the Cowboys' weaker rush defense, right now ranked 16th in the league and vulnerable against the two-headed rushing attack of the Bears starring Tarik Cohen and David Montgomery out of the backfield.
The Bears are as good as Mitchell Trubisky right now, so they can win if Mitch has a great game and figures out how to score big against a Cowboys' defense that only allows opponents to score less than 20 points per game.
Cowboys vs Bears – Who Will Win?
The Green Men of WSN predict the Cowboys to cover the spread.
The Dallas Cowboys will beat the Chicago Bears by a field goal in this one because if they don't, they might as well turn their dance card in for the 2019 NFL season.
My prediction for the final score is Cowboys 26, Bears 23.
Dallas Cowboys vs Chicago Bears Odds
The odds for this match are provided by bet365 NJ, DraftKings Sportsbook, and Caesars NJ.
Good luck!
Point Spread
Money Line
Bet On NFL With These NJ Sportsbooks

21+ | NJ, WV, PA, IN, IL, CO, IA, TN, MI, VA only | T&C apply
Great payment and customer support
Access to fantasy sports with one account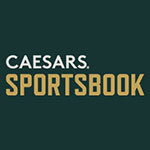 21+ | Terms and conditions apply
Bonus code wsn15
Huge variety of bets and sports
Easyregistration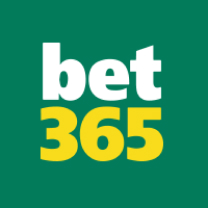 21+ | T&Cs, time limits & exclusions apply
Impressive range of bonuses
One of the worlds biggest sportsbooks
More NFL Predictions & Odds
2022 NFL Draft Running Backs Prospects, Predictions, and Picks
The 2022 NFL Draft will feature some top talent at the running back position, so here we break down the best.
NFL
21 March | 07:12 | Mike Lukas
Aaron Rodgers Trade Rumors, Predictions, Odds, Pick
Trade rumors regarding Aaron Rodgers are floating around so we share our predictions, odds, and pick of which team he will play for next.
NFL
7 March | 05:04 | Mike Lukas
NFL History of the Los Angeles Rams vs Cincinnati Bengals: Wins, Losses, and Other Helpful Trends
Let's go over the NFL History of the Los Angeles Rams vs the Cincinnati Bengals including the wins, losses, and other helpful trends to know before you place your bets.
NFL
8 February | 05:29 | Mike Lukas