Lamar Jackson's 2020/21 Passing Yards and Touchdowns - Predictions & Odds
Lamar Jackson's 2020/21 Passing Yards and Touchdowns – Predictions & Odds
2019 was a good year for Lamar Jackson, having set a new NFL record for rushing yards for a quarterback with 1,206.
Last season, Jackson threw for a league-high 36 touchdown passes, which far surpassed the 6 he threw the year prior during his rookie debut.
With Jackson under center, the Ravens led the league in rushing, averaging 206.0 yards per game.
Now the 2020 Ravens' run game has been improved with the addition of rookie running back and former OSU star J.K. Dobbins.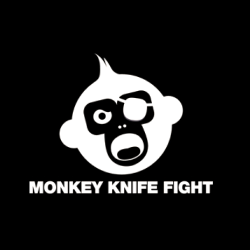 Claim Your $50 DFS Bonus!
Use bonus code WSN50 and get a $50 sign-up bonus!
Play Now
Use bonus code WSN50 and get a $50 sign-up bonus!
The Baltimore Ravens have become one of the best rushing teams in the league thanks to their quarterback Lamar Jackson, who has, in just two seasons, basically reinvented the way the run/pass option (RPO) offense is executed.
With Jackson, the Ravens get a QB with rare quickness and speed, plus throw in his high football IQ and accurate arm and you end up with a team leader who gives Baltimore a legitimate chance to win games consistently and make the postseason.
With their run game and defense both improved by the front office over the offseason, the Ravens have once again positioned Jackson and company to play football in January, so we examine the predictions and odds of this talented 23-year old's 2020 total passing yards and touchdowns.
Odds taken 17 June, 2020, from DraftKings
If you want to find out more about DraftKings, like bonuses, how to open an account, pros/cons, and more, check out our DraftKings in-depth review.
| | |
| --- | --- |
| Lamar Jackson  2020 Total Passing Yards | Odds |
| Over 3250.5 | -110 |
| Under 3250.5 | -110 |
The reason this stat is a tough one to predict for Jackson is that he and his Ravens feature a rushing attack, so these total passing yards will be directly affected by that offensive imbalance.
| | |
| --- | --- |
| Drew Brees 2020 Total Passing Touchdowns | Odds |
| Over 26.5 | -110 |
| Under 26.5 | -110 |
Because Jackson is young and new to the NFL and he favors the run over the pass, this is stat is a mystery, though last season he easily beat the over by 10 touchdowns.
Jackson Was Excellent in 2019
The 6'2", 212-pound Jackson was so good in 2019 that on more than one occasion, he led his Ravens to such a dominant second-half lead that he sat out the fourth quarter and let his backup, Robert Griffin, have some fun playing time.
In 2019, Jackson was selected to play in the Pro Bowl, he was First-team All-Pro, he became the NFL passing touchdowns leader with 36 of them and won the NFL Most Valuable Player Award for that season, though for the second time in a row he could not lead his team to a postseason win.
In the regular season, Jackson's numbers were undeniably impressive – he completed 265-of-401 passes for 3,127 yards and 36 touchdowns with just 6 interceptions while carrying the ball 176 times for 1,206 yards and 7 touchdowns, a dual-threat that effective rarely seen at the quarterback position.
An Improved Run Game Will Help Jackson in 2020
The Baltimore Ravens' rushing attack was ranked number one last season after averaging 206.0 yards per game running as a team in the regular season and totaling 3,296 yards on the ground altogether.
Jackson was a big part of that run game plan, as was running back Mark Ingram, the veteran the Ravens had picked up before the 2019 season who posted 202 carries for 1,018 yards and 10 touchdowns while averaging an impressive 5.0 yards per carry.
The Ravens' front office went all-in on their rushing attack this offseason by using their first-round pick in the NFL draft to select OSU star running back J.K. Dobbins, who will most likely contribute immediately and give Baltimore yet another potent threat out of the backfield.
The AFC North is Suddenly a Quarterbacks' Division
It wasn't too long ago that few football fans paid attention to the AFC North, but now it has become a quarterback's division, each of the four teams now with a player under the center who, like Jackson, will be fun to watch and who could lead his team to the postseason.
Baltimore has Jackson, the Pittsburgh Steelers once again have "Big" Ben Roethlisberger who is returning from having serious surgery on the elbow of his throwing arm, and the Cleveland Browns have Baker Mayfield, who is desperate to prove himself NFL worthy after his talent mysteriously disappeared during a sophomore slump that shocked most of the football world.
And the struggling Cincinnati Bengals even have a quarterback worth watching, with rookie sensation Joe Burrow now a part of their roster, so Jackson and the Ravens must again dominate the regular season and the AFC North because the race to the postseason in that division just got competitive.
Our Pick
Pick: Take the under on total passing yards but take the over on total touchdowns, since Dobbins will most likely get a lot of rookie touches and that will pull some of those passing stats away from Jackson.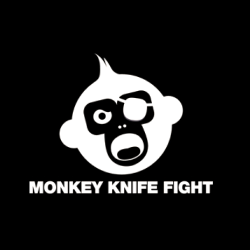 Claim Your $50 DFS Bonus!
Use bonus code WSN50 and get a $50 sign-up bonus!
Play Now
Use bonus code WSN50 and get a $50 sign-up bonus!
More NFL Predictions & Odds
Best NFL Football Betting Promo Codes 2021
We've compiled the best NFL football betting promo codes, bonuses, and offers across the Sportsbook world to get you ready for a new season of NFL! …
NFL
13 April | 04:31 | Evan Henningsen
First Running Back Selected NFL Draft Predictions & Odds 2021
One of these playmaking post-college running backs will be selected first in the upcoming 2021/2022 NFL Draft and we share our predictions, odds and picks.
NFL
27 February | 04:12 | Mike Lukas
Best Super Bowl LV Prop Bets - Player, Team, Game and Novelty Odds
One of the best parts of Super Bowl LV gambling is the prop bets, and here we break down the top player, team, game, and novelty props; predictions, odds, and picks.
NFL
4 February | 08:17 | Mike Lukas