NHL All-Star Game 2020: Predictions, Final Roster, and Odds
How to Watch
Where: Enterprise Center – St. Louis, MO.
When: Saturday, January 25, 6 PM EST
How (TV): NHL Network, NBC, NBCSN, Sportsnet, CBC, TVAS
All-Star Game Format – A Brief History
The All-Star game was introduced into the NHL back in 1947. From that time until 1968, it was the defending Stanley Cup champions who would take on a team made of up the league's best players from all other teams.
The format changed in 1969, pitting the all-stars of the league's two conferences (formerly known as the Wales and Campbell) against one another.
This format continued after the renaming of the conference to Eastern and Western until 1998. From 1998 until 2002, the NHL would keep the two-team format but would modify the teams to have the league's best players hailing from North America take on a team made up of the best players from the rest of the world.
In 2003, the NHL would revert back to the East vs. West format.
The All-Star game's current format as we see it today began in 2016.
This new format would see each of the league's four divisions produce its own team and the four teams would do battle via a three-on-three single-elimination tournament. Each game consists of two ten-minute halves with a three-round shootout used in cases of a tie.
Not to be forgotten is the NHL Skills Competition held the night prior to the all-star game itself.
The competition began in 1990 during the weekend of the 41st annual all-star game. The event is used to showcase the talents of those players selected to participate in the all-star game.
The 2020 NHL All-Star Logo Design
Allow us to introduce the 2020 #NHLAllStar logo presented by @Honda.

Let the trumpets roar, St. Louis! ? pic.twitter.com/CB3fnaNMTa

— NHL (@NHL) August 26, 2019

The logo of this year's all-star game was created by NHL Creative Services and was unveiled back in August of 2019.
The logo design pays homage to the musical city of St. Louis and the blues music that inspired the name of the city's franchise team. The logo features a trumpet, a piano key font, as well as the city's Gateway Arch landmark.
St. Louis has hosted the NHL All-Star game twice before. This will be their first time hosting the event since 1988.
The Rosters and Coaches
The Atlantic Division will see the addition of Toronto Maple Leafs' forward Mitch Marner. After much ado this off-season revolving around Marner signing a new deal with the club, the young forward has put up 11 goals and 42 points this season.
This will be the 22-year-old's first all-star game appearance. He was the third Maple Leaf voted to the team along with forward Auston Matthews and goaltender Frederik Andersen.
Coach: Bruce Cassidy – Boston Bruins
Atlantic Division
FORWARDS
DEFENSE
GOALTENDERS
Tyler Bertuzzi (DET Red Wings)
Victor Hedman

(TB Lightning)

Frederik Andersen

(TOR Maple Leafs)

Anthony Duclair (OTT Senators)
Shea Weber

(MTL Canadiens)

Tuukka Rask

(Boston Bruins)

Jack Eichel (BUF Sabres)
Jonathan Huberdeau (Panthers)
Auston Matthews (TOR Maple Leafs)
David Pastrnak (fan-elected captain) Bruins
Mitch Marner (Maple Leafs)
Metropolitan Division
The final addition to the Metropolitan all-star team is Washington Capitals' forward T.J. Oshie.
Like Marner, Oshie will also be making his all-star game debut. Oshie has 18 goals and 33 points with the Capitals this season and Washington leads currently leads the league in team standings.
Oshie is the third member of the Washington Capitals to be named to this year's all-star team.
Coach: Todd Reirden – Washington Capitals
Forwards
Defense
Goaltenders
Mathew Barzal (NY Islanders)
John Carlson

(WAS Capitals)

Braden Holtby

(WAS Capitals)

Jake Guentzel (PIT Penguins)
Dougie Hamilton

(CAR Hurricanes)

Joonas Korpisalo

(CBJ Jackets)

Kyle Plamieri (NJ Devils)
Seth Jones

(CBJ Jackets)

Artemi Panarin (NY Rangers)
Travis Konecny (PHI Flyers)
T.J Oshie (WAS Capitals)
Central Division
St. Louis Blues forward David Perron will be joining the roster of the Central Division All-Star team.
He becomes the fourth member of his hockey team to be named to this year's all-star game.
Perron leads his team this season in goals with 20 and points with 46 in 46 games played this season. It will also be his first all-star game appearance.
The Central Division team now consists of:
Coach: Craig Berube – St. Louis Blues
Forwards
Defense
Goaltenders
Patrick Kane (CHI Blackhawks)
Roman Josi

(Predators)

Jordan Binnington

(STL Blues)

Nathan MacKinnon (fan-elected captain)

(COL Avalanche)

Alex Pietrangelo

(St. Louis Blues)

Connor Hellebuyck

(WIN Jets)

Ryan O'Reilly (STL Blues)

Mark Scheifele (WIN Jets)
Tyler Seguin (DAL Stars)
Eric Staal (MIN Wild)
David Perron (St. Louis Blues)
Pacific Division
Last, but not least, rookie sensation Quinn Hughes, of the Vancouver Canucks, will round out the Pacific Division's All-Star team.
Quinn is the brother of this season's first-overall pick Jack Hughes but has found more success than his sibling throughout their first NHL season.
The defenseman has 31 points in 44 games this season and will be making his all-star game debut.
The finalized Pacific Division teams is as follows:
Coach: Gerard Gallant – Vegas Golden Knights
Forwards
Defense
Goaltenders
Logan Couture

(Sharks)

Mark Giordano

(Calgary Flames)

Jacob Markstrom

(Canucks)

Leon Draisaitl

(EDM Oilers)

Quinn Hughes

(VAN Canucks)

Darcy Kuemper

(Arizona Coyotes)

Anze Kopitar

(LA Kings)

Connor McDavid (fan-elected captain)

EDM Oilers

Elias Pettersson (VAN Canucks)
*Max Pacioretty (Vegas Golden Knights)
Matthew Tkachuk (CAL Flames)
*It should be noted that Vegas Golden Knights' forward Max Pacioretty has been named to replace Anaheim Ducks' forward Jakob Silfverberg.
Silfverberg was granted exemption from this year's all-star game as he expecting the imminent birth of his child.
This will be the first all-star appearance of Pacioretty's career. He currently has 20 goals and 45 points in 48 games played this season.
Last Men In
Fans have until January 10 to vote in the "last man in" for each of the four teams. WSN will follow up with those roster additions and odds will be updated. Here are the nominees at the time of writing:
Atlantic Division
Patrice Bergeron (BOS), Rasmus Dahlin (BUF), Dylan Larkin (DET), Aleksander Barkov (FLA), Max Domi (MTL), Jean-Gabriel Pageau(OTT), Steven Stamkos (TBL), Mitch Marner (TOR)
Metropolitan Division
Teuvo Teravainen (CAR), Nick Foligno (CBJ), Nico Hischier (NJD), Brock Nelson (NYI), Mika Zibanejad (NYR), Claude Giroux (PHI), Kris Letang (PIT), T.J. Oshie (WSH)
Central Division
Jonathan Toews (CHI), Cale Makar (COL), Jamie Benn (DAL), Ryan Suter (MIN), Matt Duchene (NSH), David Perron (STL), Patrik Laine (WPG)
Pacific Division
Ryan Getzlaf (ANA), Clayton Keller (ARI), Johnny Gaudreau (CGY), Ryan Nugent-Hopkins (EDM), Drew Doughty (LAK), Tomas Hertl (SJS), Quinn Hughes (VAN), Max Pacioretty (VGK)
Fans can vote at NHL.com/Vote.
2020 All-Star Skills Competition – Events and Record Holder
The NHL Skills Competition has been taking place since the 1990 with events constantly being added and updated to the event. Here is a look at what events you can expect to see during the all-star weekend as well as the NHL superstar that holds the record in each category.
Fastest Skater (one-lap): Dylan Larkin, 13.172 seconds (2016)
Accuracy Shooting: Daniel Sedin, 4/4 in 7.3 seconds (2011)
Hardest Shot: Zdeno Chara, 108.8 mph (2012)
Puck Control Relay: Johnny Gaudreau, 24.65 seconds (2018)
The NHL All-star weekend Skills Competition will take place on Friday, January 24.
Injury Report
Pittsburgh Penguins star Jake Guentzel has been placed on the IR by the team after suffering a shoulder injury. He is expected to miss 4-6 months. A replacement has not yet been named but many expect teammate Evgeni Malkin to take his place on the Metropolitan Division team.
Columbus Blue Jackets goalie Joonas Korpisalo is expected to miss the next 4-6 weeks of the NHL season which would include the all-star game. A replacement for the Metropolitan team has yet to be announced.
NHL All-Star – Notes
The defending Stanley Cup champions and this year's all-star game hosts, the St. Louis Blues, have the most all-star participants this year with three: Ryan O'Reilly, Alex Pietrangelo, and Jordan Binnington.
Although selected to participate, Washington Capitals captain Alexander Ovechkin will once against opt to not take part in the activities of the all-star weekend. He was chosen as the fan-elected captain.
Like Ovechkin, Detroit Red Wings forward Dylan Larkin was also selected for play in this year's game but has opted not to participate.
Pacific division goalie Jacob Markstrom of the Vancouver Canucks was named the replacement to Vegas goalie MArc-Andre Fleury who opted to skip the all-star game in favor of rest.
Patrick Kane of the Chicago Blackhawks will be making his ninth all-star appearance – the most of any other player in this year's game.
Edmonton Oilers' captain Connor McDavid was voted by the fans to captain the Pacific division's all-star team for the fourth year in a row.
Thirteen players from around the league will be making their first all-star appearance on January 25.
NHL All-Star Game Odds
The odds for the NHL All-Star 2020 game are provided by DraftKings Sportsbook.
Winner NHL All-Star
| Division | DraftKings Odds |
| --- | --- |
| Central Division | +250 |
| Pacific Division | +275 |
| Atlantic Division | +300 |
| Metropolitan Division | +315 |
Bet on NHL All-Star With These NJ Sportsbooks

21+ | NJ, WV, PA, IN, IL, CO, IA, TN, MI, VA only | T&C apply
Great payment and customer support
Access to fantasy sports with one account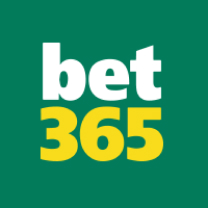 21+ | T&Cs, time limits & exclusions apply
Impressive range of bonuses
One of the worlds biggest sportsbooks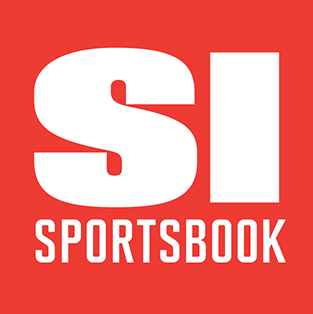 21+ CO Only | Terms and conditions apply
Beginner friendly
Fantastic odds
More NHL Predictions & Odds
Avalanche vs Lightning: Colorado Has Another Chance to Put Away Tampa Bay
Cale Makar and the Colorado Avalanche take on Steven Stamkos and the Tampa Bay Lightning in Game Six of the Stanley Cup Finals! Check out our breakdown and analysis! …
NHL
26 June | 16:14 | Max Heering
Lightning vs Avalanche: Avalanche Have Chance to Put Away the Lightning
Steven Stamkos and the Tampa Bay Lightning take on Cale Makar and the Colorado Avalanche in Game Five of the Stanley Cup Finals! Check out our breakdown and analysis! …
NHL
24 June | 17:41 | Max Heering
Avalanche vs Lightning: Avalanche Defensemen Need to Play Smarter Hockey
Cale Makar and the Colorado Avalanche take on Steven Stamkos and the Tampa Bay Lightning in Game Four of the Stanley Cup Finals! Check out our breakdown and analysis! …
NHL
22 June | 17:58 | Max Heering