New Hampshire Opens Online Sports Betting
New Hampshire Opens Online Sports Betting
Governor Chris Sununu opened the doors to a new era in New Hampshire as he wagered money on the New England Patriots with his iPhone to mark the legalization of legal sports betting in the state.
Betting $82 on the Patriots to win the Super Bowl, Sununu punched a few buttons and created history as the first online bet in New Hampshire history. With Sununu's bet, the state officially became the second state in the region to offer sports betting and the 20th state in the United States to legalize wagering.
DraftKings, located in Boston, is currently the only online operator in New Hampshire, even though the original bill that Sununu signed allowed for up to five online operators. The bill also allows for ten on-site sportsbooks in other physical locations such as restaurants or other entertainment venues.
Sports betting in New Hampshire is expected to bring in around $7.5 million for the state's educational system in the 2021 fiscal year and close to $13.5 million in 2023. "Sports betting is the right bet for New Hampshire," Sununu said in a statement. "The launch of sports betting will also benefit our education system — a win for our kids."
In their six-year contract with DraftKings, the New Hampshire Lottery will receive 50% of all the revenue that the fantasy sports company brings in through online bets. DraftKings has also announced they will build a headquarters in New Hampshire to focus their operations in the Granite State.
Why Has Only Two States in New England Legalized Sports Betting?
With New Hampshire joining Rhode Island as the only states in New England to offer sports betting, attention has turned to Massachusetts as the next state that could alter the wagering landscape in the Northeast.
But lawmakers in Massachusetts have recently said that betting won't be on the front burner in the upcoming legislative session, giving Rhode Island and New Hampshire a monopoly on the area for the foreseeable future.
Sununu told the surrounding press at his first bet that New Hampshire is opened to all bettors, regardless of state, encouraging visitors from nearby Massachusetts to place their wagers in the Granite State.
"The best kind of money is out-of-state money," said Charlie McIntyre, executive director of the New Hampshire Lottery. "So if we can grab more money from out of state, we'll do that every day. Massachusetts being [the] main driver, one through seven." McIntyre once held the position of assistant executive director at the Massachusetts Lottery.

source: bostonglobe.com
One of the reasons that states like Massachusetts have been slow to create legislation is the weak early returns of Rhode Island. The state expected to make $11.5 million in the first year, but instead only brought in $3.5 million in revenue.
Regardless of the disappointing returns, legislators in the state, such as Senate President Dominick Ruggerio has told local media that betting is bringing in money that the state would not typically receive.
New Hampshire has a step on other states on opening day because they are offering online betting on day one unlike states like Pennsylvania that struggled over their first several months without betting access via mobile devices.
Bet On Sports Legally With These NJ Sportsbooks

21+ | NJ, WV, PA, IN, IL, CO, IA, TN, MI, VA only | T&C apply
Great payment and customer support
Access to fantasy sports with one account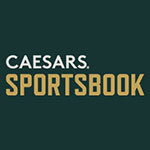 21+ | Terms and conditions apply
Bonus code wsn15
Huge variety of bets and sports
Easyregistration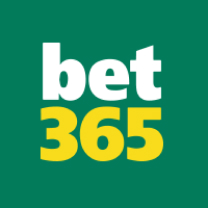 21+ | T&Cs, time limits & exclusions apply
Impressive range of bonuses
One of the worlds biggest sportsbooks
Latest Sports Betting News
Iowa Gov. Places 2-Year Moratorium on New Casinos Due to "Gambling Fatigue"
Iowa's Governor has just placed a 2-year moratorium on new casinos due to "gambling fatigue" in that state, so we check out the story.
BETTING
28 June | 07:29 | Mike Lukas
Newest Virginia State Budget Limits Sports Betting Freebie Loophole
Virginia lawmakers created a new state budget that limits sports betting freebie loopholes that costs the state millions in potential tax revenue, so we check it out.
BETTING
27 June | 04:47 | Mike Lukas
North Carolina House Rejects Mobile Sports Betting Bill by One Vote
North Carolina lawmakers just voted against legalizing mobile sports betting with many blaming "problem gambling" for their opposition, so we take a look.
BETTING
24 June | 03:57 | Mike Lukas