MLB and Players at Standstill for Season Plans
Conversations between Major League Baseball executives and players have once again come to a halt after the players association voted against the league's 60-game proposal on Monday.
The vote, which was reportedly 33-5 against the proposal, came after late tweaks were made to the offer by league commissioner Rob Manfred on Sunday, according to ESPN's Jesse Rogers.
In an email obtained by the Associated Press from Manfred to MLB Player Association executive director Tony Clark, Manfred offered to cancel expanded playoffs as well as the use of a universal designated hitter for the 2021 season if a full season is unable to be played this year.
"Tony, am writing to reiterate what I told you on the phone a few minutes ago," Manfred wrote. "
Given the Covid developments, I understand that the players are concerned that the 2020 season will be truncated beyond the agreed-upon number of games (for example, we agree to play 60 and can only play 40). If that were to happen, I would be prepared to eliminate the 2021 components of the deal. That would mean that we would not get the expanded playoffs in 2021 and the DH rule would revert to the current rule (DH in AL, no DH in NL)."
Talks between the MLB and players association have teetered back-and-forth in recent weeks, at times looking as if an agreement would be made for the season to begin and other times appearing as if there would be no baseball in 2020. Much of the disagreement has centered around the number of games that would be played this season as well as pay for the players. After weeks of deliberation, the owners agreed to pay players the full prorated amount for the season.
At one point, the MLB had hoped to play most of its 182-game season after the coronavirus pandemic forced an early end to spring training in March. As of late, however, talks have centralized on a 60-game season followed by expanded playoffs.
According to ESPN, players had initially wanted to wait to vote on the proposal until after data from coronavirus tests came back. But the players were set to vote Sunday until Manfred's email.
As many as 40 players and staff from teams have tested positive for the coronavirus in the last week, including members of the Philadelphia Phillies. The San Francisco Giants closed their spring training facility in Scottsdale, Ariz. last Friday after someone who visited the facility exhibited symptoms of the virus. On Saturday, MLB closed all of its spring training facilities in Arizona and Florida – two new hotspots for the virus – for deep cleaning.
With Monday's vote to not approve the league's proposal, officials now have the ability to implement a shorter season on its own terms without approval from players. But as ESPN's Buster Olney hinted at shortly after the vote, that would likely be met with several players choosing to sit out the season as well as grievance from the players association.
Manfred Addresses Termination Pay for Players
Manfred, in his email to Clark, also discussed termination pay for players released prior to Opening Day, whenever that may be.
"I think I have previously agreed to give you full termination pay for players who were salary arbitration-eligible in 2019, are on non guaranteed contracts and are terminated in spring training," Manfred wrote in the email. "Those players would get the numbers of days of termination pay equal to the number of games we agree to play, subject to the repayment of salary advances."
Bet on MLB with these NJ sportsbooks!

21+ | T&Cs apply
Great payment and customer support
Access to fantasy sports with one account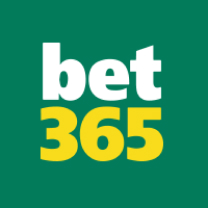 21+ | T&Cs, time limits & exclusions apply
Impressive range of bonuses
One of the worlds biggest sportsbooks

Terms and conditions apply | 21+ | VA only
Lots of betting options
Daily odds boost
Great live betting section
Betting on the Moneyline in Sports
2 October | 22:42 | admin
What Are Over/Under Bets in Sports Betting?
27 September | 21:05 | admin