Second New York Yankees Minor Leaguer Tests Positive for Coronavirus
The New York Yankees have informed a second minor leaguer that he has tested positive for the coronavirus.
The news of the positive test comes days after the team quarantined their entire minor league system due to a first confirmed case of COVID-19 for one player in their farm system.
"While under self-quarantine, the player reported fatigue and an elevated body temperature to Yankees medical personnel," the Yankees' statement read. "The test was administered on Sunday, and the player returned to self-quarantine following the positive results. We can also report that within the past 48 hours his symptoms have dissipated."

Source: espn.com
The good news for the major-league side of the franchise is that the first player did not come into contact with big leaguers and remained on the minor league side of the team's spring training complex.
With the minor leaguers sequestered in a hotel complex in their spring training home of Tampa, Florida, the major league ballplayers were allowed to travel home. The MLBPA has told players to head home for a period of 4-6 weeks with the announcement that Opening Day would not be played before May 15th this season.
Due to the outbreak of COVID-19 in New York City, Yankees players have spread out across the country in an attempt to stay healthy and in shape should the call come that baseball is back on for the 2020 season.
What is MLB Doing While We Wait for the 2020 Season?
As teams continue to monitor the coronavirus situation, owners of all 30 franchises came together to put $1 million each into a fund that will pay ballpark workers that are out of work due to the suspended season.
"Motivated by desire to help some of the most valuable members of the baseball community, each Club has committed $1 million," MLB commissioner Rob Manfred said in a statement.

"The individual clubs will be announcing more details surrounding this support effort in their local communities. The timing of these announcements will vary because of the need to coordinate with state and local laws as well as collective bargaining obligations in an effort to maximize the benefits realized by each group of employees. I am proud that our clubs came together so quickly and uniformly to support these individuals who provide so much to the game we love."

Source: espn.com
Players have also pitched in to help workers left stranded by the coronavirus pandemic with Houston Astros players George Springer and Alex Bregman donating money and food to help local workers and children.
Cincinnati Reds pitcher Trevor Bauer raised nearly $25,000 by live-streaming a sandlot game with fellow ballplayers.
Will MLB Players Get Paid During the Suspended Season?
MLB and MLBPA are currently negotiating a payment system for players. Since major league players only get paid during the season, the suspended season has put stress on their financial situation as the coronavirus outbreak continues to put sports in America on hold.
The main obstacles of reaching an agreement between the two sides involves service time and the size of the player's contract. But since President Trump declared a national state of emergency, the collective bargaining agreement between the two sides states that owners do not have to pay players during times of official crisis.
Owners and players are hoping to avoid a prolonged and potentially nasty confrontation over lost wages during the suspension by coming to terms that work in the best interest of both parties.
MLB FAQ
Could the 2020 MLB Season Stretch into the Winter?
There is a plan being discussed that could create a schedule that sees the World Series played around Christmas but if fans are not allowed into games, the seven-game series could be played in a neutral and warm location.
How Much Money Have Owners Set Aside for Ballpark Workers?
On Tuesday, it was announced that all 30 MLB owners will pitch in $1 million to a fund that would pay ballpark workers during the suspended season.
Has MLB Figured Out How to Pay Minor Leaguers for 2020?
As of now, there is not a concrete plan on how to compensate minor leaguers for the 2020 season.

Bet on Sports With These NJ Sportsbooks

Terms and conditions apply | 21+ | VA only
Lots of betting options
Daily odds boost
Great live betting section

21+ | NJ, WV, PA, IN, IL, CO, IA, TN, MI, VA only | T&C apply
Great banking options
Access to fantasy sports
Beginner friendly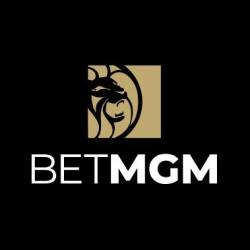 21+ | Terms and conditions apply
Parlays with enhanced odds
Impressive range of bets
$10 free bet every week
More MLB Predictions & Odds
Boston Red Sox vs Houston Astros Predictions, Betting Odds, Picks
Find our predictions, picks, and the latest odds for Boston Red Sox vs Houston Astros. Full game preview, here! …
MLB
15 October | 04:30 | Tony Garcia
Los Angeles Dodgers vs San Francisco Giants Predictions, Betting Odds, Picks
Get our Dodgers vs Giants predictions, picks, and betting lines. Full match preview here! …
MLB
14 October | 11:56 | Tony Garcia
Houston Astros vs Chicago White Sox Predictions, Betting Odds, Picks
We cover the full match preview for Astros vs White Sox with predictions, picks, and live odds! Find all details, here.
MLB
12 October | 03:52 | Tony Garcia