Get a FREE contest entry to play Fantasy Sports with DraftKings!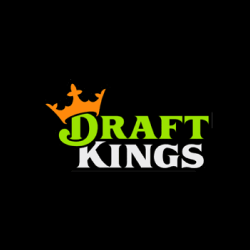 Sign up with DraftKings and get a FREE contest entry to play fantasy sports!
New Users Only. Min. $5 Deposit. Eligibility restrictions apply. See DraftKings.com for details.
Major League Soccer has told players to stay close to the cities where they play but reiterated that all clubs are under a strict training moratorium through the end of the week. With the season shut down for a minimum of 30 days, players and coaches are waiting for direction from MLS officials as to how to proceed with team-sponsored activities.
For sports like baseball, Major League Baseball is allowing players and coaches to handle the suspension on their own, allowing players to workout at the team's spring training facilities. But the MLS had already played two games in their 2020 season, leaving players stranded in their home team's city.
Communication between players and team officials remain consistent as trainers are keeping tabs to make sure that fitness levels stay high during the break. For the Philadelphia Union's head of performance Garrison Draper, keeping contact with players assures that the hard offseason work does not get lost during the hiatus.
"The players whose strengths don't change during the season are the players who stay the healthiest," Draper said. "That's one of our big goals, it's something we're going to drive home that we need to continue with the consistency of our lifting and that work. It wouldn't be anything different from a normal offseason program, but we're just in limbo for how long we'll be in this situation."

source: mlssoccer.com
Teams provide players with equipment when necessary and detailed workout plans to allow for self-guided training that keeps the body fresh and ready for the restart of the season.
What Are MLS Players Doing To Stay In Shape?
For teams like FC Dallas, trainers and team officials know that their players do not have easy access to weight training equipment as local gyms and team facilities are closed, so they create workouts that use body weight to maintain fitness and strength.
Dallas' assistant athletic performance coach Vander Salas is in charge of putting together workouts during the suspension and keeping in touch with players to make sure they are following through with the program.
"We're doing a lot of functional exercises," Salas said. "They don't have access to gyms, so they need to use their own body. We're using drills with accelerations and plyometric. Actually, we're filming videos every day in our backyard so they can see if we can do it, they can as well. If they don't have cones, they can use shoes."

source: mlssoccer.com
How Are League Officials Handling Coronavirus Outbreak?
Even with the workouts under control, soccer is a high paced game with frequent physical contact between competitors. With the outbreak of coronavirus in the NBA between players, soccer clubs will have to guard the safety of players as they open camps backup to train for the restart of the season.
MLS Commissioner Don Garber told fans at the time of the 30-day suspension of the 2020 season that the league is working in tandem with the CDC (Centers for Disease Control), Public Health Agency of Canada and local health officials in cities of franchises to find the appropriate safety methods for renewing the 2020 season.
FAQ
How Many Teams Play in the MLS?
26 teams are playing in the 2020 MLS season.
Who are the 2020 MLS Expansion Teams?
Inter Miami CF and Nashville SC are the two new teams joining the MLS in 2020.
How Many Expansion Teams Will Join MLS Over Next Two Years?
Four expansion teams will join over the 2021-2022 seasons. Austin and Charlotte join the MLS in 2021 and St. Louis and Sacramento come aboard the following season.

More MLS Predictions & Odds
MLS Best XI From The 2020 Season
In what was a peculiar and unprecedented year in MLS, here are the names that shined the most in the 2020 season.
MLS
December 29
What Would A "Superleague" Merger Between MLS And Liga MX Look Like?
If Liga MX and MLS join forces, how would their "superleague" be created? Here are some of the steps that could be taken in the near future.
MLS
December 21
Seattle Sounders Earn Climactic Victory And A Place In The 2020 MLS Cup Against The Columbus Crew
Following their thrilling 3-2 win in the Western Conference Final, the Seattle Sounders appear ready to lift this season's MLS Cup title.
MLS
December 8