At 39 years of age, Clint Bowyer is one of the elder statesmen on the NASCAR racing circuit. But as Mark Twain once said, "Age is just an issue of mind over matter. If you don't mind, it doesn't matter."
Bowyer has had a long and storied career but his big break was in 2004 with Richard Childress Racing. He took advantage of the opportunity, splitting duties in 17 races with former Xfinity Series champion Kevin Harvick. Over the course of that season Bowyer amassed one pole position victory and seven top-10 finishes.
The rest, as they say, is history. Let's take a closer look at some of the highlights and history of Clint Bowyer's racing career.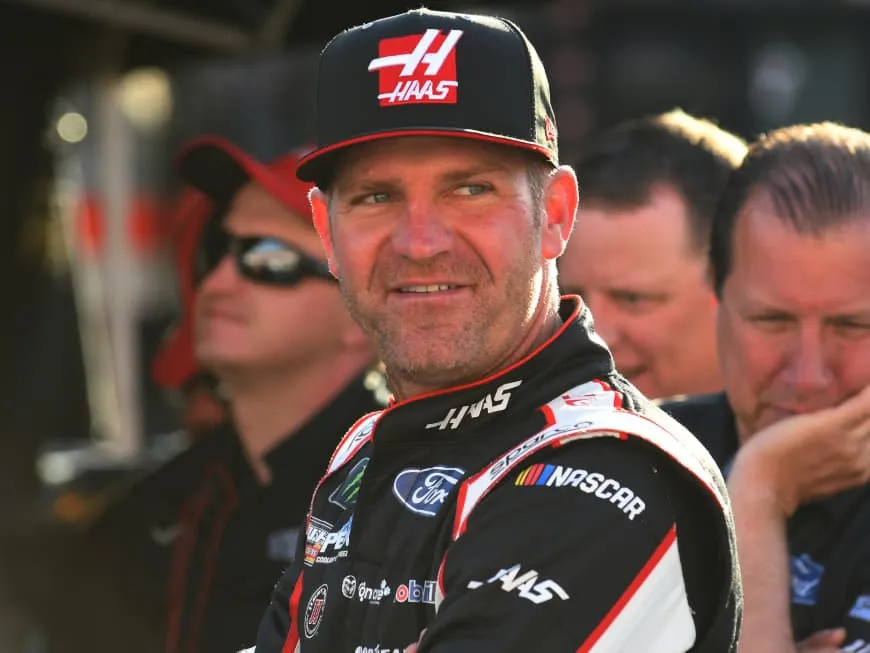 Fast Facts:
Born: May 30, 1979
Hometown: Emporia, Kansas
Height: 6'0"
Has appeared on A&E's Duck Dynasty and has co-hosted Diners, Drive-ins, and Dives
Guest starred twice on Inside NASCAR.
Has a charity Golf Tournament and built a community center in his home town Emporia, Kansas.
Competed in over 650 NASCAR races.
Net worth: $30 million.
Competed in the Monster Energy NASCAR Cup Series playoffs nine different times.
Finished 2007 Daytona upside down, on fire, as teammate Kevin Harvick claimed victory.
Biggest Results:
2002 NASCAR Weekly Racing Series Midwest Division Champion
2008 Nationwide NASCAR Series champion
2011 UNOH DIRTcar Nationals Modified Overall Champion
2011 Prelude to the Dream Winner
2014, 2015, 2017 NASCAR All-Star Race Open Winner
Clint Bowyer Bio
When you're racing motocross at the age of 5 chances are you're destined for something big.
By the time Bowyer was 13 he had over 200 wins to his name. By 17 he was racing street stocks and his success there drew him into the NASCAR Weekly Racing Series where he became a champion.
Climbing his way through the ranks, Bowyer eventually got his primetime NASCAR shot in 2004 with Richard Childress and new teammate, driving legend Kevin Harvick.
He's currently a permanent fixture in the elite level Monster Energy Cup Series and is approaching 500 races at that level.
NASCAR Xfinity Series and Monster Energy NASCAR Cup Series
In Xfinity Series alone Clint has an incredible list of accomplishments.
In 181 races he's taken pole position 9 times, 116 top-10 finishes and eight outright wins.
His Monster Energy NASCAR Cup Series numbers are even more impressive. With 469 races over 14 years he's popped championship champagne ten different times and finished in the top-10 an astounding 196 times.
First NASCAR Win
We should group this into collection because it's so special. In 2007 he became just the 15th driver to win races in all three of NASCAR's top series (Monster Energy, Xfinity, and Truck Series).
2005 Federated Auto Parts 300 – Xfinity
2006 Silverado 350K – Truck Series
2007 Sylvania 300 – Monster Energy NASCAR Cup Series
Career-Best Season
While 2004 is arguably Bowyer's most pivotal season, his statistically best year was 2012.
The track numbers don't lie, and neither do the bank statements. Not only did he have three Cup Series wins that year, he also had 23 top-10 results and nearly $8 Million in earningsr.
Bowyer left Richard Childress Racing and signed a lucrative three-year deal with Michael Waltrip Racing.
Amazingly, the success of 2012 came after a slow start to the season as well as an altercation that ultimately kicked off a long term rivalry with heralded driver Jeff Gordon. The infamous altercation at Phoenix International Raceway has millions of views on youtube and is still a topic of discussion to this day.