It's amazing to think that at just 21 years old Cole Custer has been racing competitively for 17 years..
Many NASCAR drivers go their entire career without getting a victory, but Custer can already claim multiple wins despite only recently becoming legal age in the states.
Custer became the youngest NASCAR driver in history to compete in the Camping Outdoor Truck Series and has enjoyed two unbelievably successful seasons in Xfinity Series racing since starting full-time in 2017.
The milestones in Custer's young career are already pretty remarkable, and there's no doubt that he's already one of the best young drivers in the sport.
Keep reading to learn more about Cole Custer's driving record, career highlights, bio and more.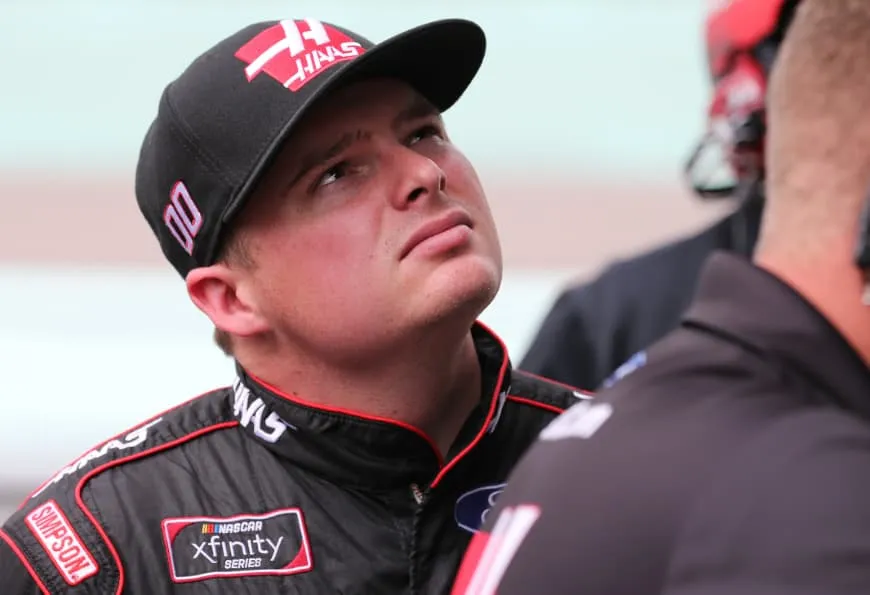 Fast Facts:
Full name: Cole Custer
Ladera Ranch, California
Date of birth: January 23, 1998
Education: Ladera Ranch Middle School, Tesoro High School
Father: Joe Custer, Executive Vice President of Stewart-Haas Racing
Notable Results:
USAC National Focus Young Gun Champion in 2011, at 13 years old.
Youngest Late-Model racing winner in 2012, at 14 years old
Youngest winner in K&N Pro Series History
Youngest race winner in NASCAR Series History (Ganders Outdoor Truck, 15 years old)
Two wins in two years on Xfinity circuit
2nd place in points for the Xfinity Series (2018)
25/33 races finished in the top-ten in Xfinify Series (2018)
Cole Custer Racing Bio
You could make the argument that some people are just born to race and Cole Custer is definitely in that category.
Custer was behind the wheel of quads at the age of four and he started piling up the accolades before most boys even hit puberty. At 13 years old, Custer was named the United States Auto Club (USAC) National Focus Young Gun Champion and that was only the beginning.
With youth being no detriment to his success, Custer became the youngest late-model racing winner in 2012, the youngest NASCAR K&N Pro Series winner and the youngest race winner in NASCAR Series history in the Ganders Outdoor Truck Series.
He accomplished all of this before many teenagers even get their drivers license.
Custer's success is unprecedented, but he does have racing in his blood. He is the son of Joe Custer, the Executive Vice President of one of the most prestigious racing companies in the world, Stewart-Haas Racing.
That connection certainly helped but Cole Custer still deserved credit for an incredible start to his NASCAR career.
Taking NASCAR by Storm
After becoming the youngest winner in NASCAR history in the Ganders Outdoor Truck Series in 2014, Custer spent the 2015 and 2016 seasons on the same circuit. He compiled another win and finished in the top 3 on three other occasions.
In 2016, he began his transition from trucks to cars, by starting in the Xfinity Series. He flashed his skill in the first race, finishing 6th after starting the race in 17th. In his next race, he finished fourth.
That was a precursor for his next two seasons on the Xfinity circuit. He rocketed towards a 5th place finish in points during the 2017 season, and his performances got stronger as the season went on. Custer finished in the top ten for 8 of his final ten races and finished the season with his first win on the Xfinity circuit in Miami.
He set the bar high with his 2017 performance and didn't slow down in 2018. Custer finished 2nd overall in points and finished in the top-ten an astounding 25 times in 33 races. He won his second career race at Texas Motor Speedway, finished second in Miami, and made the podium a total of 8 times.
With all of that success, you knew it wouldn't be long until he got his shot in the Monster Energy Cup Series.
Custer will look to claim the Xfinity title before his 22nd birthday while driving the No. 00 Haas Automation Ford Mustang for Stewart-Haas Racing.