2020 NASCAR Gander RV+ Outdoors Series - Top 5 Young Drivers
As it's been the case for the past few years, the NASCAR Gander RV+ Outdoors Truck Series grid is filled with up and coming young drivers.
Let's take a look at the top 5 to keep an eye on between the rookies and returning drivers.
2020 NASCAR Gander RV+ Outdoors Series – Odds
Let's take a look at the top 5 young drivers for the new season.
The odds for the 2020 NASCAR Gander RV+ Outdoors Series are provided by DraftKings Sportsbook.
| Winner | DraftKings Odds |
| --- | --- |
| Kevin Harvick | +500 |
| Kyle Busch | +550 |
| Denny Hamlin | +600 |
| Joey Logano | +600 |
| Chase Elliott | +700 |
| Martin Truex Jr | +700 |
| Ryan Blaney | +1100 |
| Alex Bowman | +1200 |
| Kyle Larson | +1200 |
| Brad Keselowski | +1400 |
| Jimmie Johnson | +1600 |
| Clint Bowyer | +2000 |
| William Byron | +2000 |
| Erik Jones | +2500 |
| Kurt Busch | +3300 |
5. Zane Smith
Smith has dealt with sponsorship problems throughout his career, and could not land a full season ride last year.
He ran a limited schedule in the ARCA Series for two seasons, before finally securing the funding for 2018.
The youngster did not disappoint, scoring four wins and 12 top 5 results in 20 races, finishing as the runner-up to champion Sheldon Creed.
Smith appeared in ten Xfinity Series races in 2019, driving the #8 JR Motorsports car.
The rookie impressed once again, scoring two top 5 finishes and seven top 10 finishes.
For 2020, Smith will have a good chance to prove himself.
After seeing his deal fall through in 2019, he managed to secure a seat with Truck Series powerhouse GMS Racing.
With good equipment in hand, expect Smith to deliver some solid results during his rookie season.
4. Derek Kraus
The reigning K&N Pro Series West champion, Kraus is making the step to the national level after turning 18.
He spent the last three years in the West Series, scoring ten wins in 42 starts.
Kraus also ran a limited schedule in the East Series, scoring two wins, six top 5 and nine top 10 finishes in nine races.
The rookie will continue with Bill McAnally Racing in 2020 for a fourth consecutive year.
It will likely be a learning season for Kraus, but expect him to be in the mix for race wins towards the final races.
3. Tyler Ankrum
The 2018 K&N East Series champion, Ankrum made the step-up to the Truck Series last year with the DGR-Crosley team that took him to the title.
Since it was the team's second season in the trucks, the expectations for Ankrum weren't particularly high.
However, the rookie soon found his groove and won at Kentucky in only his tenth career start, surviving a fuel-mileage finish.
The result secured a spot in the playoffs, an impressive feat for a first-year driver running for a second-year operation.
While Ankrum was eliminated in the first round, the rookie proved that he could take the fight to the front-runners.
For 2020, Ankrum is moving to GMS Racing.
With better equipment in hand, expect the sophomore driver to challenge for wins on a regular basis.
2. Chandler Smith
Smith is one of Toyota Racing Development's top prospects.
The 17-year old will run a part-time schedule for powerhouse Kyle Busch Motorsports.
While he won't be competing for the title, it will be interesting to keep an eye on Smith's development.
The youngster made four appearances last year, finishing eighth at Iowa and scoring consecutive top 5 finishes at Gateway, Bristol and Phoenix.
He made 20 starts in the ARCA Series for Toyota powerhouse Venturini Racing between 2018 and 2019.
Despite not running a full schedule, Smith still scored seven wins and missed out on the top 10 only twice.
1. Christian Eckes
Another member of TRD's program, Eckes is making the full-time move up to the Truck Series.
The reigning ARCA Series champion has 12 career starts in the trucks.
The 19-year old made eight appearances last year, scoring four pole-positions and a best finish of third.
Eckes has three top 5 finishes and seven top 10 results.
He claimed the ARCA Series title last year despite missing one race, scoring four wins, 13 top 5 and 17 top 10 finishes in 19 starts.
Expect Eckes to be among the title contenders during his first full season.
2020 NASCAR Gander RV+ Outdoors Series Top 5 Young Drivers FAQ
What are the ages of the top 5 young drivers in the 2020 NASCAR Gander RV + Outdoor Series?
The ages of the drivers are 17, 18, 19, 20, and 26.
What manufacturer at the youngest drivers in NASCAR using?
Out of the top 5 youngest drivers, 2 prefer Chevy while 3 drive with Toyota.

Bet in NJ with these Sportsbooks!

21+ | T&Cs apply
Great payment and customer support
Access to fantasy sports with one account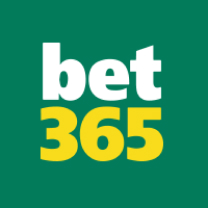 21+ | T&Cs, time limits & exclusions apply
Impressive range of bonuses
One of the worlds biggest sportsbooks

21+ | Terms and conditions apply
Fastest payout platform
Many withdrawal options
Promo code sports
More NASCAR Predictions & Odds
YellaWood 500 Predictions: If You Trust the Oddsmakers, We Have an Interesting Proposition
Ford drivers have won 10 of the last 14 NASCAR Cup Series races at Talladega Superspeedway. Will that domination continue on Sunday? …
NASCAR
30 September | 05:30 | Reid Spencer
Sparks 300 Predictions: Don't Discount Noah Gragson's Chances of Setting an Xfinity Record
Noah Gragson's NASCAR Xfinity Series winning streak is still alive. Can he make it five in a row on Saturday at Talladega? Here's what we think.
NASCAR
30 September | 04:30 | Reid Spencer
Chevy Silverado 250: This Talladega Superspeedway Race Is a Study in Unpredictably
Saturday's NASCAR Truck Series race at Talladega Superspeedway is the most unpredictable event of the season, but we'll give you our pick for Victory Lane.
NASCAR
30 September | 02:00 | Reid Spencer