2020 NBA Draft Prospects - Top 5 Power Forwards
As the NBA Draft draws nearer, we take a look at some of the most impactful draft prospects at the power forward position.
While players like Tim Duncan and Kevin Garnett are some of the greatest power forwards taken with top picks, stars have been found late in rounds like Paul Millsap and Pascal Siakam.
One of the most versatile positions in the modern NBA, these power forwards can fill a number of roles for any team.
1. (PF) Obi Toppin (6-9, 220lb (206cm, 99kg) | Dayton | 22 Years Old)
| Season | Age | Team | Games | MP | PTS | REB | BPG | FG% | 3P% |
| --- | --- | --- | --- | --- | --- | --- | --- | --- | --- |
| 19-20 | 22 | Dayton | 31 | 31.6 | 20.0 | 7.5 | 1.2 | .633 | .390 |
OBI TOPPIN BROKE OUT THE WINDMILL ? #SCtop10 pic.twitter.com/JWwWZM0wZN

— SportsCenter (@SportsCenter) February 12, 2020
NBA Comparison
Amare' Stoudemire.
Obi Toppin Bio
A New York native, Toppin grew up in Bushwick before moving to Florida, then eventually returning to New York for his junior year of high school. Unlike many high school prospects, Toppin chose to attend Mt. Zion for a post-graduate year.
After growing from 6-5 to 6-9 in his post-grad year, Toppin was given a number of opportunities from the likes of Rhode Island, Georgetown, Georgia, and Texas A&M, Topping committed to the University of Dayton.
Due to his academic ineligibility, Toppin redshirted during his freshman and sophomore season. Toppin actually declared for the 2019 NBA Draft, but after several workouts eventually withdrew his name from the player pool.
Strengths
After a modest freshman season, Toppin came out of nowhere to establish himself as one of the top prospects in the 2020 NBA Draft. He sets himself apart from his class due to his tremendous athleticism and ability to shoot the ball.
Toppin has excellent size and has proved himself as a good inside finisher. He also shoots the ball with consistent mechanics, showing real promise from the perimeter. He doesn't have many back-to-the-basket moves, but his tremendous length allows him to speed up and around players.
Obi Toppin will find his value in the NBA as a pick-and-roll/pop man. Despite being an older draft prospect, Toppin shows some space to improve in all aspects of his game. He adjusted to being the number one option well at Dayton, so his maturity is a welcome sight in this draft class.
Weaknesses
Despite Toppin's fantastic athleticism, he is lacking in foot speed up and down the court, as well as side-to-side against his opponents. A bit stiff unless he's trying to finish strong, Toppin's lack of fluidity compromises him against quicker power forwards.
Toppin's size is an asset, but he fails to show an assertiveness rebounding the ball (only 7.5 per game). He might be able to focus in and build the strength to compete at the NBA-level, but at 22 years old and 240 pounds, his ceiling as a rebounder is low.
Takes advantage of being bigger and stronger in the NCAA, but he won't have the same advantage at the NBA level. Needs to develop a more versatile skillset in one-on-one situations, usually settling for straight-line drives or jump hooks.
Expected Range
Top Five.
Best Fit
The Cleveland Cavaliers are loaded in the backcourt.
But the addition of Toppin could add a new dimension to their future. With Kevin Love's loyalty unknown and the new acquisition of Andre Drummond, Toppin would be an excellent secondary finisher to Sexton and Garland's creation.
The Golden State Warriors could also consider Toppin with what will likely be a very high draft pick. With the loss of DeMarcus Cousins, the Warriors have reverted to their more familiar, movement-oriented style of play.
Playing off of a passing big man like Draymond Green could produce excellent results for Toppin's early career.
The Minnesota Timberwolves have a glaring hole at power forward that could quickly be filled by a player like Obi Toppin. With skilled players like Towns and Russell in the fold, Toppin could settle in slowly in the role of dirty-work player, as his skillset encourages.
2. (F) Precious Achiuwa (6-9, 225lb (206cm, 102kg) | Memphis | 20 Years Old)
| Season | Age | Team | Games | MP | PTS | REB | BPG | FG% | 3P% |
| --- | --- | --- | --- | --- | --- | --- | --- | --- | --- |
| 19-20 | 20 | Memphis | 31 | 30.4 | 15.8 | 10.8 | 1.9 | .493 | .325 |
Precious Achiuwa showing off the BOUNCE ? (via @PreciousAchiuwa) pic.twitter.com/iFzasB0LY6

— Overtime (@overtime) October 4, 2019
NBA Comparison
Jonathan Isaac/Mo Harkless.
Precious Achiuwa Bio
Born in Nigeria, Achiuwa began playing soccer until the eighth grade where he moved to basketball and immigrated to the United States. After joining Saint Benedict's Prep in Newark, New Jersey, Achiuwa was named to the MaxPreps Junior All American second team.
For his senior season, Achiuwa transferred to the highly touted Montverde Academy in Florida. He led Montverde to the national semifinals with 14 points and 7.2 rebounds per game. He was elected to play in the McDonald's All-American Game and the Nike Hoop Summit.
Achiuwa was a five-star recruit and eventually committed to the University of Memphis. Due to the suspension and eventual departure of James Wiseman, Achiuwa played a much larger role than expected.
Strengths
Achiuwa is a dynamic athlete that shows incredible two-way potential at the top tier. He is already a capable slasher and finisher in the paint, as he is more than happy to finish strong over defenders.
Achiuwa is also slowly improving as a shooter. While his output is low, he has consistent mechanics that suggest he could be more than passable from the perimeter one day. At the very least, you can't leave him wide open.
What is drawing scouts to Achiuwa is his absolutely singular physical profile. With the potential to guard players from point to power forward, Achiuwa is a project that many teams look forward to building on.
Weaknesses
Not the most technically adept player. Achiuwa has incredible physical assets that he relies on more than using his skill. Rarely attempts more than a straight-line drive and certainly can't create for himself.
Not the most intelligent offensive player, usually forcing shots up and turning the ball over on the break, Aciuwa needs to work on his decision making. As an older incoming freshman (20), Achiuwa's ceilings are already lower than others in his class.
Free throw shooting must improve, considering he can get to the line at a decent enough clip.
Expected Range
Mid-to-Late First Round.
Best Fit
Achiuwa is a driver and finisher that could find a home on any team in the league. He has a lot to work on though, so a more developed team with a deep roster is a better fit for him.
The Dallas Mavericks would always welcome another capable athlete into their ranks. At the very least he'll add to their defensive backup for the less than adept Luka Doncic. But with his ceiling, he could quickly take over for their starting wings one day.
Achiuwa also has a bit to his game that reminds some of the Milwaukee Bucks' Giannis Antetokounmpo. His willingness to go to the rim off the dribble is admirable, and could he could quickly be understudy to the reigning NBA MVP.
With Achiuwa's lack of technical skills, he could find a good home on a team with a strong creative force. The Philadelphia 76ers and lead point guard Ben Simmons would welcome a willing runner and shooter like Achiuwa into their team.
3. (PF) Zeke Nnaji (6-11, 240lb (211cm, 108kg) | Arizona | 19 Years Old)
| Season | Age | Team | Games | MP | PTS | REB | BPG | FG% | 3P% |
| --- | --- | --- | --- | --- | --- | --- | --- | --- | --- |
| 19-20 | 19 | Arizona | 32 | 30.7 | 16.1 | 8.6 | 0.9 | .570 | .294 |
Would you believe us if we said Zeke Nnaji graduated high school less than a year ago? ?@ZekeNnaji_Hoopz inked 14 double-double's and finishes his first regular-season as #Pac12Hoops Freshman of the Year ➡️ https://t.co/GXQ8ZVzsvL pic.twitter.com/cH4fRHlx0R

— Pac-12 Network (@Pac12Network) March 9, 2020
NBA Comparison
Deyonta Davis.
Zeke Nnaji Bio
More than just a basketball player, Zeke Nnaji played baseball and soccer before starting his interest in basketball. The Minneapolis native is also a talented piano player, who composes his own music.
Nnaji was ranked 22nd in his recruiting class in 2019 and considered a four to five-star recruit across various recruiting outlets. Despite offers from Kansa, Kentucky, and UNC, Nnaji chose to play for Arizona.
In college, Nnaji was named First Team All-Pac-12 and Pac-12 Freshman of the Year.
Strengths
A wiry and tenacious big man, Nnaji reminds many of big men of old. He is incredibly consistent for a player his age and rarely plays outside of himself.
An intelligent player in the pick-and-roll, Nnaji can immediately contribute on the offensive end with good screens and hard runs to the rim. Isn't afraid to shoot the ball from the mid-range or the perimeter, though more repetition is necessary for consistency.
One of the youngest players in the 2020 NBA Draft class.
Weaknesses
Nnaji will be limited due to his lack of explosiveness. Long and wiry strong, Nnaji doesn't show a particular burst getting up and down the floor or going up to the rim.
He is also too passive when he has the ball, averaging 2.2 turnovers per game. Despite a willingness to fight in the paint, he looks like he doesn't have the frame to really compete with the truly big men of the league.
Despite his size, not a great shot-blocker.
Expected Range
Late First Round.
Best Fit
Nnaji is a great college player, but the current trends of the NBA fail to fit his play outside of niche situations.
A team like the Denver Nuggets, who have creative guards like Murray and Harris, could use a roll man like Nnaji.
If Nnaji can show consistency with his shot, he would be a perfect fit with the Miami Heat. A team that loves to run their offense through their big men, a paint presence like Nnaji could be very useful on the glass and setting back-screens.
4. (PF) Jalen Smith (6-10, 225lb (208cm, 102kg) | Maryland | 20 Years Old)
| Season | Age | Team | Games | MP | PTS | REB | BPG | FG% | 3P% |
| --- | --- | --- | --- | --- | --- | --- | --- | --- | --- |
| 19-20 | 20 | Maryland | 31 | 31.3 | 15.5 | 10.5 | 2.4 | .538 | .323 |
Jalen Smith's poster had the @terrapinhoops bench going WILD ? pic.twitter.com/qtbA5fLIkd

— Bleacher Report (@BleacherReport) March 19, 2020
NBA Comparison
Lucas Nogueria.
Jalen Smith Bio
A native of Portsmouth, Virginia, Jalen Smith played basketball at Mount Saint Joseph High School where he was named the Gatorade Maryland Boys Player of the Year twice. In 2018 he was selected for the 2018 McDonald's All-American Team.
A five-star recruit, Smith chose to stay close to home and play for the University of Maryland.
In 2020 he was named to the All-Big Ten First Team and Big Ten All-Defensive Team.
Strengths
Jalen Smith's greatest gifts lie in his athleticism and defensive potential. He is a great shot-blocker, inside-scorer, and he even has a decent perimeter jump shot.
Smith's potential as a pick-and-pop option is very high at the NBA level. He needs to find consistency, but he is willing and confident for a big man.
Weaknesses
Smith lacks fluidity at the moment. He can score from all levels on the court but needs to improve his efficiency. He is rather passive on offence at times, needing an engaged point guard to get his offence going.
Smith shows true potential, but his biggest weakness is his lack of overall strength. Needs to add substantial weight in both his upper and lower body to have a lasting impact on the glass.
Expected Range
Late First Round, Second Round.
Best Fit
Smith could find a place with a number of teams, especially in the second round where he is projected.
The Oklahoma City Thunder could do well with a player of Smith's potential. He is not only a plus defender but has an offensive skill set that they are lacking in the frontcourt.
Smith could also see himself with a team like the New York Knicks. Defensively unfocused and high on perimeter bigs that can complement Mitchell Robinson, Smith could see a future in the Big Apple.
5. (PF) Mamadi Diakite (6-9, 224lb (206cm, 101kg) | Virginia | 23 Years Old)
| Season | Age | Team | Games | MP | PTS | REB | BPG | FG% | 3P% |
| --- | --- | --- | --- | --- | --- | --- | --- | --- | --- |
| 19-20 | 23 | Virginia | 30 | 32.8 | 13.7 | 6.8 | 1.3 | .478 | .364 |
? Behind the back
Mamadi Diakite (@ElmamdiDiakite) with the slam!#GoHoos #Wahoowa ?⚔️? pic.twitter.com/lGma0z7g0e

— Virginia Men's Basketball (@UVAMensHoops) November 11, 2018
NBA Comparison
Chris Boucher (less shooting).
Mamadi Diakite Bio
Born in Guinea to the health inspector general and an obstetrician, Diakite moved to Virginia with the help of Hassan Fofana in order to further his basketball career.
Despite varsity letters in track and field as well as soccer, Diakite turned to basketball. Despite offers from Baylor, USC, and Washington, Diakite chose to stay local and play for Virginia.
An NCAA Champion in 2019 and a 2020 All-ACC award in his senior prompts Diakite to join the NBA ranks.
Strengths
Diakite isn't incredibly skilled, but he has a ton of energy and is a good defender in space.
He is excellent in the open court and challenges shots at the rim very well. He's developed the ability to hit the open shot.
Weaknesses
One of the older players in the NBA Draft, some consider his potential limited.
Not offensively adept needs his opportunities created for him.
Expected Range
Second Round.
Best Fit
Diakite is a project big man with a high ceiling. There isn't one team that could do without his services or is desperately in need of them.
NBA Draft FAQs
Who has the best odds to go number one overall out of power forwards?
According to 888sport, Dayton forward Obi Toppin leads power forwards in odds to be drafted first overall.
When is the NBA Draft Lottery?
The 2020 NBA Draft Lottery is scheduled for Tuesday, May 19, 2020.

Bet On Sports With These NJ Sportsbooks

21+ | T&Cs apply
Great payment and customer support
Access to fantasy sports with one account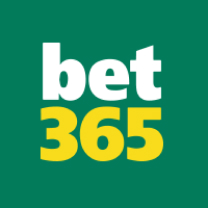 21+ | T&Cs, time limits & exclusions apply
Impressive range of bonuses
One of the worlds biggest sportsbooks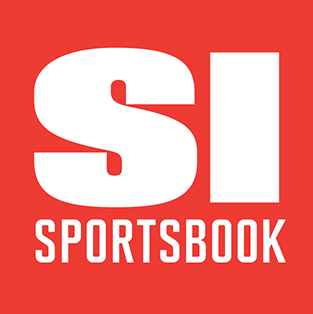 21+ CO Only | Terms and conditions apply
Beginner friendly
Fantastic odds
Bonus code win100
More NBA Predictions & Odds
Dallas Mavericks vs Milwaukee Bucks: Mavericks Need to Find a Semblance of Offensive Rhythm
Mavericks vs Bucks predictions and odds for Summer League are live! See the betting tips, top picks, and full game preview, here! …
NBA
14 July | 03:31 | Christian Jope
Washington Wizards vs New Orleans Pelicans: There's Not Much That Separates Both Teams
Our expert gives Wizards vs Pelicans predictions and odds! See the betting tips, top picks, and full game preview, here! …
NBA
13 July | 03:02 | Christian Jope
Chicago Bulls vs Toronto Raptors: Raptors Can Climb to the Top of the Table
NBA Summer League's matchup - Bulls vs Raptors predictions and odds are live! See the betting tips, top picks, and full game preview, here! …
NBA
12 July | 04:49 | Christian Jope