2020 NBA Draft Early Entrants - Top 5 College Prospects
The college basketball season has been over for nearly a month in the wake of COVID-19, however, college and NBA fans alike can turn their attention to June's upcoming draft.
College fans will be anxious to see if star players from their school will be returning for another year, while those of the NBA will begin to gauge the talent pool as more players declare.
As of this writing, 16 college players have officially declared for the NBA Draft with no intention of returning to school.
In addition to those players, many more have made soft commitments to the draft, opting to test the waters to see how they stack up against other prospects.
In this article, we will take a look at five collegiate prospects who have declared for the draft, and are likely to be selected within the top ten picks in the draft.
Anthony Edwards (Shooting Guard) – Georgia
Thank you for a fantastic season!

▫️Jerry West Award Finalist
▫️SEC Freshman of the Year
▫️AP SEC Newcomer of the Year
▫️4x SEC Freshman of the Week
▫️No. 10 SEC Freshman Scoring Total
▫️No. 2 UGA Freshman Scoring Total
▫️No. 7 UGA Single-Season Scoring Total#GoDawgs pic.twitter.com/BCTeJnqNrn

— Georgia Basketball (@UGABasketball) March 20, 2020
| Class | Height/Weight | High School/Hometown | 2019-2020 Stats |
| --- | --- | --- | --- |
| Freshman | 6-5, 225lb | Therrell HS/Atlanta, GA | 19.1 PPG, 5.2 RPG, 2.8 APG |
Despite leading a Georgia Bulldogs squad that finished second to last in the SEC (5-13 conference record), Edwards is one of the top candidates to be selected first overall in the draft.
He would not be the first one-and-done to be picked first overall despite playing on a subpar squad, as Markelle Fultz and Ben Simmons have overcome that barrier in previous drafts.
The Atlanta native has all the athletic tools to succeed in the NBA, from his strong frame to his elite leaping ability.
Combine that with his consistency as a shooter and equal dedication to the defensive end, there is little reason he can make an impact from day one in the league.
James Wiseman (Center) – Memphis
| Class | Height/Weight | High School/Hometown | 2019-2020 Stats |
| --- | --- | --- | --- |
| Freshman | 7-1, 235lb | Memphis East HS/Nashville, TN | 19.7 PPG, 10.7 RPG, 3.0 BPG (3 games) |
We only got to see Wiseman play three games before having his college career cut short due to eligibility concerns stemming from his coach Penny Hardaway helping him and his family move to Memphis.
In those three games, however, we managed to get a taste of how dominant he can be, even with two of those contests coming against mid-major schools South Carolina State and Illinois-Chicago.
In the modern era where stretch centers are the norm, a rim protector like Wiseman will always be in demand, even if he lacks the ability to create shots for himself.
Furthermore, he should plenty of time to develop his offensive game to where he can expand his shooting range, assuming he lands in a situation that can facilitate that growth.
Onyeka Okongwu (Center) – USC
| Class | Height/Weight | High School/Hometown | 2019-2020 Stats |
| --- | --- | --- | --- |
| Freshman | 6-9, 235lb | Chino Hills HS/Chino Hills, CA | 16.2 PPG, 8.6 RPG, 2.7 BPG |
Although he is somewhat undersized compared to Wiseman as a post player, Okongwu makes up for it with his athleticism and high motor.
Okongwu is a classic banger who excels as a rebounder and shot-blocker, while also willing to do the dirty work down low to get his share of buckets.
Granted, he will not be able to bully opponents in the NBA as he did in his lone year in college.
If he can land on a team with a veteran playmaking point guard, Okongwu could burst onto the scene as a pick and roll threat early on to mitigate his lack of an outside shot.
Even if he fails to develop a reliable jumper, he possesses a fairly high floor thanks to his ability to defend, making him an adequate small-ball center.
Daniel Oturu (Center) – Minnesota
| Class | Height/Weight | High School/Hometown | 2019-2020 Stats |
| --- | --- | --- | --- |
| Sophomore | 6-10, 240lb | Cretin-Durham Hall HS/Woodbury, MN | 20.1 PPG, 11.3 RPG, 2.5 BPG |
After a solid, yet unspectacular freshman season, Daniel Oturu nearly doubled his scoring output this year en route to receiving All-Big Ten honors.
Unlike the two big men mentioned earlier, Oturu has shown some potential as a stretch five, hitting 19 threes on 52 attempts.
The Minnesota native dominated the paint in arguably college basketball's toughest conference, leading the Big Ten in rebounding, field goal percentage, and blocked shots.
Oturu's ability to score from inside and the perimeter will make him a key asset in the pick and roll/pop, while his shot-blocking prowess should guarantee him his fair share of minutes as a rookie in the NBA.
Obi Toppin (Forward) – Dayton
Some may say they had THE MOST ELECTRIC or THE BEST college basketball player in the country this year….

All we have to say is…

Congratulations to @obitoppin1 on being named
??? @NaismithTrophy ?????? ?? ??? ?????#Vote4Obi // #JoinTheFight pic.twitter.com/cpbudGUz6X

— Dayton Basketball (@DaytonMBB) April 3, 2020
| Class | Height/Weight | High School/Hometown | 2019-2020 Stats |
| --- | --- | --- | --- |
| Redshirt Sophomore | 6-9, 220lb | Mt. Zion Prep (Baltimore, MD)/Brooklyn, NY | Row 1, Cell 4 |
Few would have predicted Obi Toppin's meteoric rise from an under-recruited prospect to arguably the best player in college basketball.
The Brooklyn native's offer list included non-blue blood programs such as Rhode Island, Minnesota, and Texas A&M when he elected to sign with Dayton.
Toppin has claimed many of the major individual awards such as the Naismith Award and Oscar Robertson Trophy and is a top contender for the Wooden Award.
As a prospect, Toppin is well rounded with strong fundamentals and sufficient athleticism that will allow him to succeed at the next level. Although he is far from an elite defender, he will not be considered a liability on that end, making him a relatively safe prospect to invest in.
NBA Draft FAQ's
When is the NBA Draft?
The NBA Draft will be held on Thursday, June 25th barring any setbacks due to COVID-19. The NBA could follow the NFL's lead and have picks made on television with no crowd, while draft prospects and team personnel will remain in remote locations.
When is the deadline for underclassmen to declare for the NBA Draft?
Players who have not exhausted their NCAA eligibility will have until Sunday, April 26th at 11:59 pm EST to enter their name into the player pool.
Can players return to school if they initially declare for the draft?
Yes, underclassmen who have declared for the draft and signed with an NCAA accredited agent will have the option to withdraw from the draft and preserve their college eligibility. These players must withdraw by Monday, June 15th at 5 pm EST.

Bet on NCAAB With These NJ Sportsbooks

21+ | T&Cs apply
Great payment and customer support
Access to fantasy sports with one account

21+ | NJ Only | T&Cs, time limits & exclusions apply
Impressive range of bonuses
Best betting markets in nj
One of the worlds biggest sportsbooks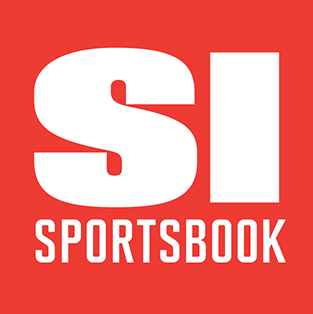 21+ CO Only | Terms and conditions apply
Beginner friendly
Fantastic odds
More NCAA Basketball Predictions & Odds
UNC vs Kansas Predictions, Odds, Picks
Armando Bacot and the UNC Tar Heels will face Ochai Agbaji and the Kansas Jayhawks in the National Championship! …
NCAAB
4 April | 18:30 | Max Heering
UNC vs Duke Predictions, Odds, Picks
Collin Gillespie and the Villanova Wildcats will face Ochai Agbaji and the Kansas Jayhawks in the Final Four! …
NCAAB
1 April | 18:37 | Max Heering
Villanova vs Kansas Predictions, Odds, Picks
Collin Gillespie and the Villanova Wildcats will face Ochai Agbaji and the Kansas Jayhawks in the Final Four! …
NCAAB
1 April | 16:56 | Max Heering