2020 NBA Draft - Top 5 Shooting Guards Prospects
As the NBA Draft comes nearer we take a look at the top players at the shooting guard position.
Likely one of the most abundant player pools in the NBA, the shooting guard is very much a high-risk, high-reward piece in today's NBA.
Incredible shooting guards adorn the history of the NBA like Michael Jordan, Kobe Bryant, and Allen Iverson. With a rich impact on the league, any of these shooting guards could be the next star in the NBA.
Have a look at the Top 5 Power Forwards in the NBA Draft.
1. (SG) Anthony Edwards (6-5, 225lb (196cm, 102kg) | Georgia | 18 Years Old)
| Season | Age | Team | Games | MP | PTS | REB | APG | FG% | 3P% |
| --- | --- | --- | --- | --- | --- | --- | --- | --- | --- |
| 19-20 | 18 | Georgia | 32 | 33.0 | 19.1 | 5.2 | 2.8 | .402 | .294 |
Anthony Edwards is a dominant transition player pic.twitter.com/zFRP3gYSXv

— Jackson Frank (@jackfrank_jjf) April 12, 2020
NBA Comparison
Donovan Mitchell/Norman Powell.
Anthony Edwards Bio
An Atlanta, Georgia native, Anthony Edwards began his athletic career playing football. A talented running back, quarterback, and cornerback, Edwards played for the Atlanta Vikings, becoming one of the best PWLS players at only 10 years old.
After transitioning to basketball, Edwards was considered a four-star recruit in 2016. Edwards transferred to Holy Spirit Preparatory School and graduated with a focus on basketball and academics.
After playing in both the McDonald's All-American Game and Jordan Brand Classic, Edwards was widely considered a five-star recruit and the top shooting guard in the country. Despite offers from Florida State, Kansas, Kentucky, and UNC, Edwards eventually committed to Georgia.
Strengths
In his single season at Georgia, Edwards has shown the potential to be the top overall pick in the class. A 6'4 combo guard with top-tier athleticism, Edwards shows fantastic promise at the NBA level.
He is a bully with the ball off the dribble, barrelling through and around defenders and finishing strong at the rim. He's an excellent rebounder for his size as well, using his superior athleticism to get the ball and start the break all on his own.
Edwards has shown a great commitment on the defensive end of the court. Youth, athleticism, and physicality or in his favor on the defensive end. He blocks shot well for a player his size and gets in passing lanes to disrupt offenses.
Weaknesses
The biggest hole in Edwards' game is his shooting. From the free-throw line to the field, Edwards has much to improve on. He has good mechanics but will need to show he can create his own shot or be a threat in the catch-and-shoot position.
At Edwards' size, he will have to show the ability to play both guard positions at the NBA-level. With a 1:1.1 assist-to-turnover ratio, Edwards is yet to show that he can be a reliable playmaker at the highest level.
Due to his inconsistency as a shooter, Edwards tends to settle for difficult shots. While he is strong getting to the rim, Edwards shows little variety other than powering through his defenders. Improving off the ball would do wonders for Edwards' offensive production in the NBA.
Expected Range
Top Five.
Best Fit
Edwards is projected to be the top pick in the NBA Draft. The Golden State Warriors could certainly use his services, as their aging and oft-injured backcourt are sure to slowly be phased out.
The Cleveland Cavaliers could certainly do with another top prospect as well. Considering the relative disappointment of Collin Sexton and Darius Garland, Edwards would be a valuable slashing threat to add a new dimension to their team.
Edwards could also see a future with the Minnesota Timberwolves. With D'Angelo Russell and Karl-Anthony Towns already in the fold, Edwards is certainly a prospect worth developing for their own big three.
2. (SG/PG) RJ Hampton (6-5, 181lb (196cm, 82kg) | NZ Breakers (AUS) | 19 Years Old)
| Season | Age | Team | Games | MP | PTS | REB | APG | FG% | 3P% |
| --- | --- | --- | --- | --- | --- | --- | --- | --- | --- |
| 19-20 | 19 | NZ Breakers | 15 | 20.6 | 8.8 | 3.9 | 2.4 | .407 | .295 |
Whew, RJ Hampton. Snags the board, pushes on the break and busts out a quick spin move for the bucket pic.twitter.com/JHtBo0CWz1

— Jackson Frank (@jackfrank_jjf) April 14, 2020
NBA Comparison
Shaun Livingston.
RJ Hampton Bio
Son of college basketball player Rod Hampton, RJ was a star in high school. Hampton starred at Little Elm High School, transferred to top-ranked Montverde Academy, then back to Little Elm. Hampton led Little Elm to a 24-10 record as a senior, while averaging 32 points, 9.7 rebounds, and 6.4 assists.
Hampton was a top, five-star recruit and had his potential college choices down to Kansas, Memphis, and Texas Tech. After Hampton's name was included in a recruitment scandal where agent Christian Dawkins intended on paying the young player, Hampton choice to pursue a professional career after high school.
In May of 2019 Hampton signed a multi-year deal with the New Zealand Breakers of the NBL, based in Australia. Joining through the NBL-NBA program "NBL Next Stars", Hampton made his professional debut against Melbourne United. After playing 15 games in the NBL, Hampton declared for the NBA Draft.
Strengths
Hampton has excellent size and athleticism for the point guard position. He is a talented combo-guard with more than acceptable point guard skills. His ability to get around defenders and to the rim is his best asset.
Hampton is fearless going to the rim and is more than comfortable drawing fouls and getting to the free thrown line. He has an excellent first step, which he uses either for his own offense or to draw more defenders to create opportunities for his teammates.
He has great tools for a defender as well. Hampton intelligently defends the pick-and-roll, effectively ICE-ing ball handlers. His ability to get into lanes and pick the ball from driving players is impressive.
Weaknesses
Hampton's maturity on offense can use improvement. His shot selection isn't the best but has certainly improved playing in an organized, professional league like the NBL.
Hampton's shooting needs work, both in quantity and quality. He isn't efficient from the floor and at the NBA level, he won't see the ball in his hands as much as he likely desires.
While athletic, Hampton will need to add some weight if he hopes to keep up at the NBA level. At 6-5 and only 175 pounds, Hampton would be one of the lightest players in the league.
Expected Range
Mid-to-Late First Round.
Best Fit
Hampton has potential as a playmaker and scorer. He isn't ready for a starting role, but he could use a team interested in developing his skills. The Portland Trail Blazers develop him and Anfernee Simons into the eventual successors to Lillard and McCollum.
The Orlando Magic could also be a landing spot for RJ Hampton. While Markelle Fultz is coming into his own, veteran DJ Augustin will likely need replacing. Hampton's defensive potential would fit well into the plans of Steve Clifford and GM John Hammond.
Should the Brooklyn Nets decide their point guard duo of Kyrie Irving and Spencer Dinwiddie can't mesh, Hampton would be a more than capable prospect in the backcourt. Lacking in individual playmaking and defensive versatility, Hampton could slot into their backcourt immediately.
3. (SG) Tyrese Maxey (6-3, 198lb (190cm, 89kg) | Kentucky | 19 Years Old)
| Season | Age | Team | Games | MP | PTS | REB | APG | FG% | 3P% |
| --- | --- | --- | --- | --- | --- | --- | --- | --- | --- |
| 19-20 | 19 | Kentucky | 31 | 34.5 | 14.0 | 4.3 | 3.2 | .427 | .292 |
Tyrese Maxey has declared for the 2020 NBA draft ? pic.twitter.com/DseJMsEwJz

— Courtside Films (@CourtsideFilms) April 6, 2020
NBA Comparison
Lou Williams.
Tyrese Maxey Bio
Dallas, Texas native Tyrese Maxey was a five-star recruit coming out of high school. After deliberation, Maxey committed to play for the University of Kentucky over Southern Methodist University.
Strengths
Maxey is a talented combo guard. Despite being only 6-3, Maxey has length and athleticism that makes up for his modest size on both sides of the court. Maxey's first and foremost talent is his ability to put the ball in the basket.
Maxey is a scorer through and through, showing the ability to score the ball off the catch or off the dribble. He has a quick release and good footwork when receiving the ball. Intelligent and unselfish, Maxey shows real offensive potential at the NBA level.
He is also a decent defender both on and off the ball, using his length intelligently when challenging defenders. His athleticism isn't elite, but he is more than capable of staying in front of his man.
Weaknesses
Not a true point guard, which shifts him to the shooting guard position. He plays better off the ball but struggles with bigger defensive assignments.
While Maxey is a good athlete, he needs to get stronger to compete with other shooting guards, especially at his height. With his lack of explosiveness, Maxey will have to work off the ball more effectively in order to get good shots. A bit one-dimensional if his shot isn't falling.
Expected Range
Mid-to-Late First Round.
Best Fit
Maxey could fit in well with the Philadelphia 76ers. A team in severe need of shooting, Maxey could play immediately for the Sixers with their current lineup. He'd thrive off the creation of Ben Simmons.
The Boston Celtics could also be a home for Maxey. With the isolation-driven offense of the Celtics, adding a capable spot-up shooter like Maxey could pull the Celtic back in the direction of their once-famous egalitarian offense.
4. (SG) Josh Green (6-6, 210lb (198cm, 95kg) | Arizona | 19 Years Old)
| Season | Age | Team | Games | MP | PTS | REB | APG | FG% | 3P% |
| --- | --- | --- | --- | --- | --- | --- | --- | --- | --- |
| 19-20 | 19 | Arizona | 30 | 30.9 | 12.0 | 4.6 | 2.6 | .424 | .361 |
Arizona guard Josh Green has declared for the 2020 NBA Draft‼️ pic.twitter.com/prbzD7y2X8

— B/R Hoops (@brhoops) April 10, 2020
NBA Comparison
Matisse Thybulle.
Josh Green Bio
Born in Sydney to an Australian mother and American father, Green was brought up in an athletically focused family. Despite playing Aussie rules football, rugby, soccer, and swimming, his focus on basketball led him to the prestigious IMG Academy.
A five-star high school prospect, Green led IMG Academy to the national championship in 2018. After being named MVP of the national championship game, Green had his pick of the top universities in the country.
Despite offers from Villanova, North Carolina, and Kansas, Greene eventually committed to the Arizona Wildcats. Green was third on his team in scoring and first in steals over 30 games.
Strengths
Green will make his name at the NBA level due to his incredible potential as a defender. At 6-6, 210 pounds, Green has the ideal body and athleticism to be an excellent defender at the NBA level.
An intelligent player, Green makes up for his lack of offensive diversity with efficient play. He seems to always make the right pass and puts himself in great positions off the ball.
Green has the potential to become a number of things in the NBA. He could be a top three-and-D threat, a dependable slasher and finisher, or even a point-forward. The possible rewards for Green are high, as are the drawbacks.
Weaknesses
A jack-of-all-trades but master of none, Green is excellent across the board but fails to be elite in any singular area. His defensive ability is singular in his draft class, but he fails to show the consistent intelligence to make use of said ability just yet.
Needs to be more selfish at times, which likely comes from his lack of elite skill in one area.
Expected Range
Mid-to-Late First Round.
Best Fit
With a surprising mid-first round pick due to a previous trade, the Milwaukee Bucks could bolster their already talented roster with a talent like Green. An uptempo team that values positive defenders and shooters, Milwaukee would be an excellent environment for Green to flourish.
If Josh Green were to fall into the twenties, don't expect him to get past the Denver Nuggets. A roster filled with shooters, playmakers, and defenders, the Nuggets could use a do-everything players like Green to fill in the gaps.
5. (SG/PG) Jahmi'us Ramsey (6-4, 195lb (193cm, 88kg) | Texas Tech | 18 Years Old)
| Season | Age | Team | Games | MP | PTS | REB | APG | FG% | 3P% |
| --- | --- | --- | --- | --- | --- | --- | --- | --- | --- |
| 19-20 | 18 | Texas Tech | 27 | 31.2 | 15.0 | 4.0 | 2.2 | .442 | .426 |
Texas Tech freshman Jahmi'us Ramsey is one of the most lethal scorers in college basketball! @newanimprovedJR pic.twitter.com/0Yi2Ssc0ma

— Courtside Films (@CourtsideFilms) February 18, 2020
NBA Comparison
JR Smith.
Jahmi'us Ramsey Bio
Texas native Jahmi'us Ramsey came out of the prestigious IMG Academy in Bradenton, Florida. Despite not finishing as a senior at the IMG Academy, his senior year at Duncanville was enough to warrant his rating as a five-star recruit.
Despite an offer from Memphis, Ramsey eventually chose to join last year's National Championship runner's up the Texas Tech Red Raiders. He became the highest-ranked recruit in Texas Tech history.
Strengths
Ramsey projects to be an impact sub at the highest as a rookie contributor. He is an excellent shooter, despite some inconsistency issues. He incredibly fluid and confident when on the court, even scoring 44 points on Serbian professional club Mega Bemax.
Incredibly quick when he gets on the floor, able to get up and down quickly with or without the ball. He is also a decent playmaker at pace, dropping off the ball to available players or kicking out to open shooters.
Weaknesses
At the moment it is about consistency on both ends for Ramsey. He is an excellent shooter when in rhythm, but can force up some awful shots in an attempt to get himself going.
He has the physical tools to be a good defender but doesn't defend individually very well. It is difficult to tell because Texas Tech encourages switching every perimeter screen, but there are times when Ramsey very openly gives up on his man.
Expected Range
Late first-round.
Best Fit
Ramsey's ability as a shooter won't go unnoticed by the Los Angeles Lakers. Given his issues with decision-making and shot selection, playing as a rhythm shooter beside a playmaker like LeBron James would do wonders for his early career.
If there's a team that can mine a diamond in the rough like Ramsey, it's the reigning champion Toronto Raptors. While Ramsey wouldn't get immediate time with the Raptors, their work with young "inconsistent" guards like Fred Vanvleet, Norman Powell, and Terence Davis bodes well for the development of a player with Ramsey's ceiling.
Bet On Sports With These NJ Sportsbooks

21+ | T&Cs apply
Great payment and customer support
Access to fantasy sports with one account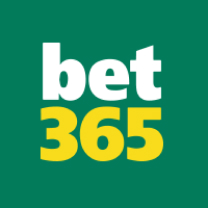 21+ | T&Cs, time limits & exclusions apply
Impressive range of bonuses
One of the worlds biggest sportsbooks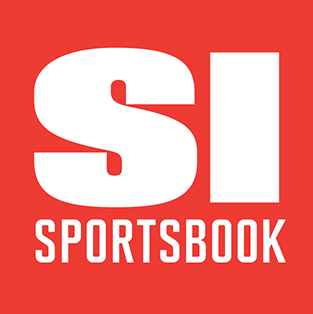 21+ CO Only | Terms and conditions apply
Beginner friendly
Fantastic odds
Bonus code win100
More NBA Predictions & Odds
Dallas Mavericks vs Milwaukee Bucks: Mavericks Need to Find a Semblance of Offensive Rhythm
Mavericks vs Bucks predictions and odds for Summer League are live! See the betting tips, top picks, and full game preview, here! …
NBA
14 July | 03:31 | Christian Jope
Washington Wizards vs New Orleans Pelicans: There's Not Much That Separates Both Teams
Our expert gives Wizards vs Pelicans predictions and odds! See the betting tips, top picks, and full game preview, here! …
NBA
13 July | 03:02 | Christian Jope
Chicago Bulls vs Toronto Raptors: Raptors Can Climb to the Top of the Table
NBA Summer League's matchup - Bulls vs Raptors predictions and odds are live! See the betting tips, top picks, and full game preview, here! …
NBA
12 July | 04:49 | Christian Jope