College Football Week 4 Parlay for +523 Odds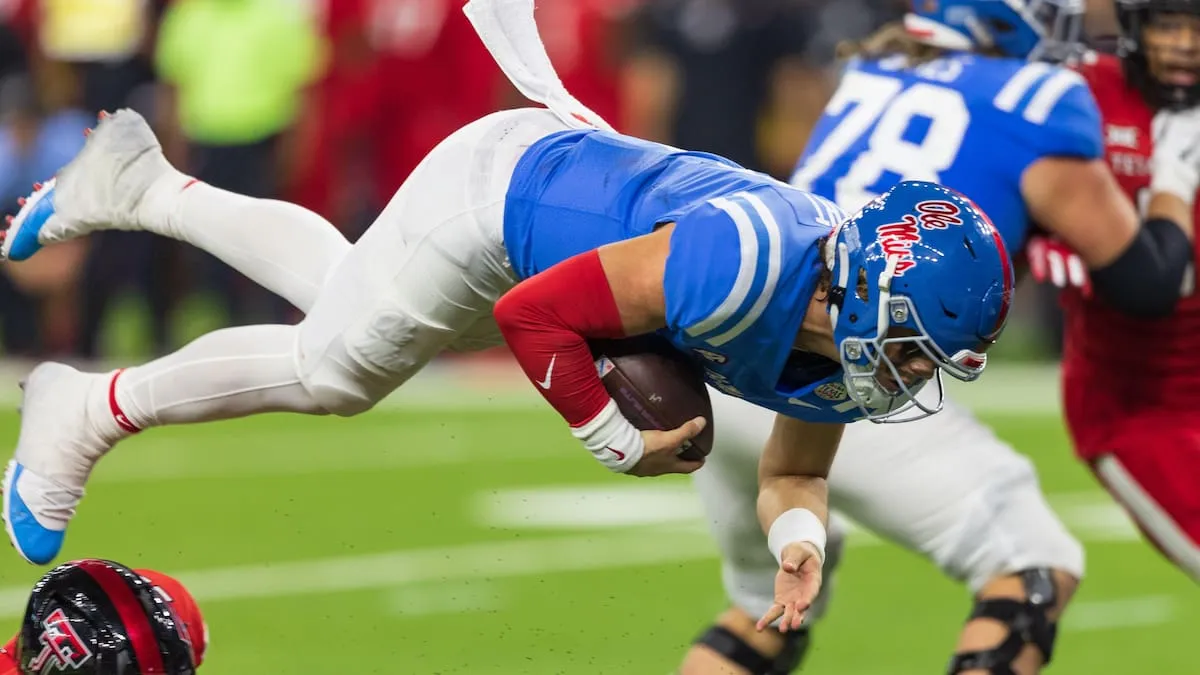 No. 4 Florida State ML vs. Clemson
The overvaluing of Clemson needs to come to an end at some point. They beat up on Charleston Southern and FAU the last couple of weeks but were embarrassed by Duke in the opener. The main concern for this team is its offense, and even that did not look the best in a 48-14 win over FAU, a game in which quarterback Cade Klubnik only threw for 169 yards (with three touchdowns).
Florida State is one of the top favorites to make the College Football Playoff and potentially even knock off the top dogs. They are led by Heisman candidate QB Jordan Travis, who will be the best player the Tigers face all year. FSU did play a worryingly close game against a terrible Boston College team, but they have an elite pass-rush and should cause problems for their ACC foes.
Clemson is 7-1 in its last eight home games against top 10 opponents, which would be a reason to side with them here. But they no longer have a top-flight quarterback and have been very poor on offense the past couple of seasons. Expect FSU to take the lead early and hold on until the end.
No. 15 Ole Miss +7 vs. No. 13 Alabama
Ole Miss coach Lane Kiffin is going to take this game personally and will have his team ready to play tough on the road. The Rebels' defense is much-improved thanks to the help of ex-Bama defensive coordinator Pete Golding, and QB Jaxson Dart is 11th in the nation in QBR for a team that has easily won all three of its games.
Alabama is struggling to find an identity with its current squad. It reinstated quarterback Jalen Milroe after he was benched following the home loss to Texas as neither of the other options worked well. Their defense is not overly dominant and the offensive line is poor, and they haven't given any reason to trust them with a full touchdown.
Ole Miss' key will be containing Milroe when he escapes the pocket. He's not the best downfield thrower and wants to cause chaos with his leg, so the Rebels must remain sound defensively. Expect this to be a low-scoring affair, but one that the underdogs can keep within seven points.
No. 19 Colorado +21 vs. No. 10 Oregon
The majority of the public is going to be on the Buffaloes nearly every week because of their overwhelming popularity. They shattered previous records last week and drew a larger streaming audience than any game in college football despite playing at 10:30 p.m. ET/
The Buffaloes will be without star WR/DB Travis Hunter, who suffered a lacerated liver following a late hit against Colorado State. The Buffs failed to cover in that matchup, but they already have an outright win as a 21-point underdog against national runner-ups TCU to start the year.
QB Shedeur Sanders will go toe-to-toe with fellow Heisman candidate and QB Bo Nix. The Ducks are going to dominate the trenches, but Sanders' continued ability to respond when his team's back is against the wall is reason to believe they won't be embarrassed on the road.
What Is a College Football Parlay?
A college football parlay is a combination of multiple college football picks into one large bet.
In order for the bet to hit, every individual pick, known as a leg, must come true. Parlays offer bettors the chance to win exponentially larger payouts if they are willing to accept the extra risk.
Certain jurisdictions do not allow users to bet on in-state colleges. If you cannot find a local school on your sportsbook, that could be why.
What Type of Bets Can Be Included in a Parlay?
Parlays can include standard major markets such as spreads, money lines, and points totals, as well as props if your state allows you to bet on college props.
College Football Parlay Betting Tips
The number-one rule to finding the best value for college football parlays is to line shop across different sportsbooks.
It's also important to remember not to place contradictory bets. For example, it would be conflicting to take an underdog team to win but for their star quarterback to hit the under on his passing yards.
You should never include bets just to bump the value of your parlay. Stick to what you are the most confident in and leave it at that.
Users can also try adding safer alternate lines for the total or spread to lessen the risk of their parlay. For example, moving a spread of +4 to +7.5 would provide a full touchdown of comfort without greatly affecting the value of the parlay.
How to Bet on College Football Parlays?
All that you need to do to place a college football parlay is to create an account (or log into your account) at a sportsbook, submit a deposit, add your favorite picks to your bet slip, and then assign a stake to the parlay.
Users can monitor the status of their parlays in the sportsbook. If one leg misses, the parlay will instantly be marked as a loss.
Restrictions for college football betting vary by state.
Check out our sportsbook reviews and top online sportsbook promo code pages to help jumpstart your college football betting experience.