When is Pittsburgh Steelers' Ben Roethlisberger Expected to Return?
Pittsburgh Steelers – Odds to Win the 2020 Super Bowl
Check out the latest odds provided by DraftKings Sportsbook, here.
Good luck!
Odds of the Pittsburgh Steelers Winning 2020
| | |
| --- | --- |
| AFC North | +275 |
| AFC Championship | +1100 |
| Super Bowl LV | +2500 |
Last season in Week 2 of the regular season, Pittsburgh Steelers' franchise quarterback Ben Roethlisberger suffered a non-contact season-ending injury to the elbow of his throwing arm and has subsequently undergone surgery to repair it.
As Roethlisberger rehabs his healing elbow, doubts regarding his eventual return have floated about the league based on his age (38-years old) and the lack of shape he appears to currently be in, but the team is adamant about their franchise quarterback's eventual return to glory.
Getting back into playing shape won't be easy for Roethlisberger, and here we take a look at his present situation and the expectations on his return, including the predictions and odds of how well the Pittsburgh Steelers are expected to do in 2020 with Big Ben under center once again.
Who is Ben Roethlisberger?
Benjamin Todd Roethlisberger's nickname is Big Ben, and it aptly fits the 6'5", 240-pound professional football quarterback who was born in Lima Ohio back in 1982 and who did not play quarterback on his high school football team until his senior year.
The 11th overall pick in the 2004 NFL Draft, Roethlisberger, who played his college ball for Miami of Ohio, became the Pittsburgh Steelers starter by Week 4 of his rookie season and has been the team's franchise quarterback ever since.
In 2018, Roethlisberger's last healthy season and 15th year in the league, the 38-year-old big man completed 452-of-675 (both were career highs and led the league) for 5,129 yards (another career-high that led the league) and 34 touchdowns with a league-leading 16 interceptions.
Is Roethlisberger a Good Quarterback?
As the Steelers' starting quarterback in his rookie year, Roethlisberger went 13-0 in the regular season and 1-1 in the subsequent playoffs, securing his role as the team's starter and what head coach Bill Cower was already calling their "franchise quarterback."
Ever since, Big Ben has been a 2x Super Bowl Champion (XL and XLIII) and a 6x Pro Bowler, plus twice he's led the league in passing yards and was the NFL's rookie of the year in 2004.
Roethlisberger has 56,545 total career passing yards with a 363-191 touchdown to interception ratio, and he has set multiple NFL and franchise records, including most consecutive 6+ touchdown pass games (2) in the league and more passing yards and touchdowns than even Terry Bradshaw.
How Did Roethlisberger's Arm Get Injured?
In Week 2 of the 2018 season in a game against the Seattle Seahawks, the pain in Roethlisberger's elbow became too intense for him to finish the game, his wincing becoming more evident towards the end of the second quarter.
At one point during the game, the veteran quarterback grabbed his throwing arm in serious pain after tossing a pass during a non-contact play, and Roethlisberger did not return to the game in the second half.
On September 16, Roethlisberger tweeted out a statement that explained his situation, including how "shocking and heartbreaking" it is for him, plus a sincere commitment to his fans to eventually rehab his arm and return to the game he loves.
From Ben this afternoon: pic.twitter.com/bwfhavUSld

— BigBen7.com (@_BigBen7) September 16, 2019
What Procedure Did Roethlisberger Undergo?
The elbow surgery was performed by Dr. Neal ElAttrache of the Cedars-Sinai Kerlan Jobe Institute — he's known as the "surgeon to celebrities and professional athletes" and a graduate of Mt. Pleasant Area School District, class of 1977.
Dr. ElAttrache reattached three ligaments in the elbow of Roethlisberger's throwing arm.
It's not often a quarterback's arm suffers this kind of damage, since these types of elbow injuries are more common with baseball pitchers, who tend to throw at full force over 100 times per game if you're a starter.
Did Roethlisberger have Tommy John Surgery?
No, though that's how it looked and what was reported in the news for a while, most likely the result of a surgery that involved fixing the ligaments in his throwing arm.
Sports reporter Ian Rapoport was clear about that issue in this Tweet last fall:
One note on the looming elbow surgery for #Steelers QB Ben Roethlisberger: The procedure he's having is not Tommy John, I'm told, and the recovery is not as long as that would be. He's stated his goal is to be ready for next season.

— Ian Rapoport (@RapSheet) September 17, 2019
A previous report that was released by the Steelers described the injury as a "muscle tear,"' though that doesn't seem to correctly describe the procedure, in which surgeons reattached three ligaments in the elbow of Roethlisberger's throwing arm (see above).
Roethlisberger had been suffering elbow soreness prior to suffering his season-ending injury, though the team tried to keep it a secret and as a result were punished for being dishonest about his overall situation.
Did the Steelers Get Fined for not Disclosing Roethlisberger's Injury?
Yes, for violating a league policy regarding injury disclosures.
After Roethlisberger left the game in Week 2 due to his injured elbow, the team listed his absence from practice that next week as 'non-injury-related,' which turned out to be untrue despite Roethlisberger's tendency to sit out Wednesday practices during the regular season.
The Steelers were fined $75,000 for the incident and head coach Mike Tomlin was fined $25,000 for his part in the facade, bringing the total damage to $100,000, on top of having to play the rest of the season without their Super Bowl MVP quarterback under center.
How Long is Roethlisberger's Recovery Period Predicted to Be?
Roethlisberger is taking his rehab "nice and slow, doctors' orders," though he hasn't given many post-surgery interviews to the press at this point in time.
Big Ben's return isn't guaranteed, of course, but it is possible, and the team expects him to begin seriously throwing the football in time for training camp.
Though Roethlisberger has said he hopes to get back in time for "OTAs. Minicamp. Somewhere in there," there is no specific date set yet, and chances are they will be as cautious as necessary to ensure his elbow has fully healed.
How Much does Roethlisberger Get Paid?
In April of 2019, Roethlisberger and the Pittsburgh Steelers signed a 2-year contract extension worth $68 million that includes a $37.8 million signing bonus, which keeps him under contract through the 2021 season and makes him the second-highest-paid quarterback ($34 million per year) in the NFL behind the Seattle Seahawks' Russell Wilson ($35 million per year).
This puts lots of pressure on Roethlisberger to have a good 2020 season since he becomes an undrafted free agent after 2021, and how he performs this year will dictate the terms of his next and (most likely) final NFL contract.
The Steelers got to see what life was like without Big Ben, so if he can bring the team back to postseason glory with a healthy elbow and a rejuvenated attitude, he could command a decent contract to end his incredible NFL career on.
Is Roethlisberger Out of Shape Now?
That's hard to say, though judging by his exceptionally extensive facial 'growth' and baggy outfits worn on the sidelines most of last season, Roethlisberger may have some shaping up and conditioning to get to before he can run with the big boys of the NFL again.
The fans have had fun with Big Ben's new 'casual look,' and, as evidenced by these funny Tweets, have let him know the shift in his appearance has indeed been noticed:
Big Ben lookin like Alan Parrish from Jumanji #SNF pic.twitter.com/aNU1BN9iQd

— a.k.a. heezus shuttlesworth (@h_e_e_z_u_s) December 16, 2019
Will Roethlisberger Return to the Steelers? When?
Yes, if it is at all possible, he will return – the question becomes exactly when.
In a message Roethlisberger tweeted on Christmas morning, he seemed pretty sure of his eventual comeback to the NFL:
P.S. Contrary to recent reports out there about my football future and my 'uncertainty' about playing again, I am working hard and am more determined than ever to come back stronger and better than ever next year!

— BigBen7.com (@_BigBen7) December 25, 2019
Steelers general manager Kevin Colbert told the media he feels confident that Roethlisberger will be ready to play by Week 1 of the regular season, though he did not release any specifics regarding the quarterback's availability for or potential involvement in the Steelers' training camp or any of the team's pre-season matchups.
Sports media voice Ron Cook tweeted out this positive Big Ben update at the beginning of last month:
A Ben Roethlisberger update: He will see his doctors in LA Feb. 21 and hopes to get clearance to start throwing tennis balls and other light objects. He remains confident he will be ready for the Steelers' offseason work in May. Roethlisberger had elbow surgery Sept. 23.

— Ron Cook (@RonCookPG) February 3, 2020
How Will Roethlisberger's Situation Affect the Pittsburgh Steelers in 2020?
The Pittsburgh Steelers have failed to make the playoffs in their last two seasons, and though it's not fair to blame Roethlisberger entirely for this, it's obvious that his sore elbow had an effect on his throws and attitude, especially towards the end, so chances are the pain kept him from playing at his best.
With the proper rehabilitation, though, Roethlisberger's elbow could actually end up being stronger than it has been in a long time, which could bring new life to the old quarterback who seemed to have lost a step in the backfield.
A painful throwing arm could easily explain that lack of production in the beginning of 2019, and with his elbow now back to being healthy and repaired, many fans expect the Big Ben of old to return, and, coupled with that powerful Steelers defense, the team's lack of postseason play could be coming to an end as soon as this January.

Bet on NFL With These NJ Sportsbooks

21+ | NJ Only | T&Cs, time limits & exclusions apply
Impressive range of bonuses
Best betting markets in nj
One of the worlds biggest sportsbooks

Terms and conditions apply | 21+ | NJ only
Lots of betting options
Daily odds boost
Great live betting section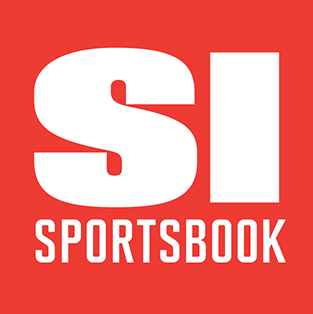 21+ CO Only | Terms and conditions apply
Beginner friendly
Fantastic odds
More NFL Predictions & Odds
2022 NFL Draft Running Backs Prospects, Predictions, and Picks
The 2022 NFL Draft will feature some top talent at the running back position, so here we break down the best.
NFL
21 March | 07:12 | Mike Lukas
Aaron Rodgers Trade Rumors, Predictions, Odds, Pick
Trade rumors regarding Aaron Rodgers are floating around so we share our predictions, odds, and pick of which team he will play for next.
NFL
7 March | 05:04 | Mike Lukas
NFL History of the Los Angeles Rams vs Cincinnati Bengals: Wins, Losses, and Other Helpful Trends
Let's go over the NFL History of the Los Angeles Rams vs the Cincinnati Bengals including the wins, losses, and other helpful trends to know before you place your bets.
NFL
8 February | 05:29 | Mike Lukas