It will be interesting to see how the Colts new QB Philip Rivers competes on a new team
The Jaguars appear to be in the middle of a roster fire sale, so this could get ugly
These two teams split their matchups last season, each going 1-1 against each other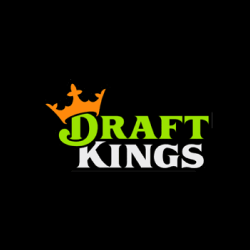 Get a deposit bonus up to $500!
Sign up at DraftKings and receive a 20% deposit bonus up to $500
Play Now
Sign up at DraftKings and receive a 20% deposit bonus up to $500
Colts vs Jaguars Week 1 Odds
Team
Point Spread
Indianapolis Colts
-8 (-110)
BET NOW
Jacksonville Jaguars
+8 (-110)
BET NOW
Odds from DraftKings. Get up to a $1,000 sign-up bonus at DraftKings today or check out more offers and promo codes for the best online sportsbooks.
Colts vs Jaguars Predictions and Picks
Be tough to risk any money on what the Jaguars have become, especially against a Rivers enhanced Colts team in Week 1, so take the team from Indianapolis in this matchup.
Our Pick
How to Watch Colts vs Jaguars
Colts vs Jaguars Information
What
Indianapolis Colts vs Jacksonville Jaguars
Where
TIAA Bank Field in Jacksonville, FL
When
Sunday, September 13, 2020; 1:00 PM ET
How to watch
CBS
The Indianapolis Colts front office hopes they have solved their quarterback problem by acquiring veteran Philip Rivers in the offseason, but the question remains if the man with the awkward throwing motion has enough gas left in the tank for another run at the Super Bowl.
Nobody is exactly sure what the Jacksonville Jaguars front office has planned for 2020, but it would appear that it won't include a few of the playmakers they had on their roster, with a massive run for the exit happening during the offseason.
Typically playing at home has its advantages, but in this crowd-free pandemic restricted season, it might not make as big of a difference and add to that the team's deficient roster and expect the Jags to struggle mightily in Week 1 against these Colts.
Can Colts Philip Rivers Find His Super Bowl in Indianapolis?
Since the 2004 season, Rivers has played under center for the San Diego Chargers, and in all that time he was not been able to bring his team home a Lombardi Trophy or even a Super Bowl appearance.
Colts head coach Frank Reich will do his best to change that for Rivers, the veteran QB given at least one season in Indy to prove he can still score touchdowns and win ball games despite his advancing age and lack Big Game success.
Rivers hasn't thrown for less than 4000 yards in a season since 2007, so expect him to at least put up respectable numbers in 2020, and given his opponent in Week 1, it is likely his positive run will start early against these Jaguars.
Can Jaguars Head Coach Doug Marrone Win With Youth?
The Jaguars front office has removed at least six of the Pro Bowl-caliber players it had on its roster back when they made it to the AFC Championship a few seasons ago.
This includes defensive end Yannick Ngakoue, who was traded to the Minnesota Vikings for a second-round pick and a fifth-round pick, which completely limits the effectiveness of Jacksonville's already questionable pass rush.
Head coach Doug Marrone will have to find a way to win in 2020 with a collection of young athletes who may or may not have what it takes to compete at the NFL level, and that puts even more pressure on second-year QB Gardner Minshew, who is still looking to prove himself at this level.
---
Editor's pick:
---
Colts Key Player: (RB) Marlon Mack
Third-year running back Marlon Mack is key to the Colts' offensive attack since the threat of him will be counted on to keep defenses preoccupied and distracted from QB Rivers' passing game.
Last season, Mack posted his first 1,000+ yard season in the NFL, recording 247 rushes for 1091 total yards on the ground for 8 touchdowns, plus 14 receptions for another 82 yards.
Rivers will never be a legitimate threat to run, but having Mack in his backfield gives the Colts the ability to use run fakes to bait defenses into opening up some passing lanes, so depending on how Indy takes advantage of that could determine their ability to win in 2020.
Jaguars Key Player: (QB) Gardner Minshew
Last season as a rookie, Jaguars QB Gardner Minshew turned heads with his flamboyant post-game outfits, but more importantly with his flashy play, posting 285 completions for 3,271 yards and 21 touchdowns with just 6 interceptions on the season.
The Jags are counting on Minshew to be their future, and he will have to make that happen in 2020 targeting young receivers D.J. Clark, Chris Conley, and Keelan Cole.
Minshew will share the backfield with rookie running back James Robinson, so youth is the theme in Jacksonville, but whether that leads to a substantial number of 2020 wins is the question.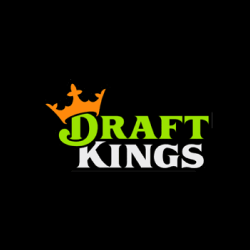 Get a deposit bonus up to $500!
Sign up at DraftKings and receive a 20% deposit bonus up to $500
Play Now
Sign up at DraftKings and receive a 20% deposit bonus up to $500
More NFL Predictions & Odds
Tampa Bay Buccaneers vs New Orleans Saints Predictions & Odds
This NFL 2020 / 21 Divisional Playoff Round is an NFC battle between the Tampa Bay Buccaneers and the New Orleans Saints; predictions, odds, and picks.
NFL
January 16
Cleveland Browns vs Kansas City Chiefs Predictions, Odds & Picks
Game 1 of Sunday's NFL Divisional Playoff Round AFC is a matchup between the Cleveland Browns and the Kansas City Chiefs; predictions, odds, and picks.
NFL
January 15
Los Angeles Rams vs Green Bay Packers Predictions & Odds
This NFL 2020 / 21 Divisional Playoff Round showdown has the LA Rams traveling to Lambeau field to take on the Green Bay Packers; predictions, odds and picks.
NFL
January 15
Mike Lukas
Mike Lukas is a retired standup comedian turned freelance writer now living in Dallas, Texas, originally from Cleveland, Ohio. His love for the game of football and all things Cleveland Browns turned Mike into a pro blogger years ago. Now Mike enjoys writing about all thirty-two NFL teams, hoping to help football gamblers gain a slight edge in their pursuit of the perfect wager.
Email: [email protected]