Latest NFL Policies - Coronavirus Testing, NFL Free Agency, NFL Draft
Since our prior coverage of this crisis, the NFL has released a memo to all of its organizations laying out a new set of guidelines to follow regarding free agency and the league's offseason program.
The main goal of these changes is to protect the thirty-two teams and their players during this COVID-19 public health crisis by preventing any free agents from traveling to meet with teams and vice versa.
This current NFL policy will stay in effect until further notice, putting the entire regular season in jeopardy since the offseason program has been indefinitely delayed until after this crisis is fully contained and diffused.
Here is how this new policy affects the various aspects of the NFL's offseason:
NFL Organizational Offseason Travel
Since all organization offseason travel has been banned by the NFL, courting new players and new teams has become a more difficult endeavor, an unfortunate side effect of this worldwide pandemic.
Since these types of meetings are a critical part of every NFL franchise's hiring process, many teams are now utilizing video conferencing technology to get the job done.
This trend to make such necessary meetings happen via teleconferencing has become the norm in many industries affected by the overall fear of travel caused by this crisis.
The Use of Team Facilities
Based on a mutual agreement between the NFL and the NFL Players Association (NFLPA), players have been prohibited from entering team facilities from March 17 until March 31.
This agreement will most likely be extended on an ongoing basis until the experts agree that the use of team facilities will not continue the spread of the virus.
We will keep you posted with any further updates to this temporary policy as they become available.
NFL Related Physicals
Due to the COVID-19 pandemic, the NFL has indefinitely discontinued all NFL-related physicals in an attempt to minimize the spread of this insidious virus.
The recommendation to enact this ban on physicals was made crystal clear in a letter sent to the NFL and the NFLPA from Dr. Anthony Casolaro, president of the NFL Physicians Society and co-head physician for the Washington Redskins.
This letter was made public and in no uncertain terms the good doctor recommends cessation of all NFL related physicals.
In that letter to the NFL and NFLPA, Dr, Casolaro writes:
"The Board of Directors of the NFL Physicians Society (NFLPS) have met by phone and communicated with members of the Professional Football Athletic Trainers Society (PFATS) that the NFLPS has agreed to discontinue Combine rechecks, free agent physicals and physicals for non-Combine players until the health crisis has passed.

"We believe It is not in the interest of the players nor team medical staff to continue to perform these physicals.

"At a time of the most serious pandemic in our lifetime, we believe medical resources should focus on those who are ill or in need of care.

"We look forward to examining players when it is appropriate to do so."
How Can NFL Players Still Get Medically Checked Out?
Physicals will now be conducted in the players' hometowns or at another nearby location by a third-party doctor deemed acceptable by both parties.
Reportedly these third-party doctors are primarily orthopedic physicians who don't have offices in hospitals that are currently affected by the COVID-19 crisis.
These physicals are a critical part of the free agency process since a team does not want to sign a player who might have to be sidelined due to underlying medical issues.
College Pro Days
The college pro days, where the best football players from various universities show up to exhibit their skills, have remained canceled.
These pro days are an important part of the drafting process since many players who did not get invited to the NFL's recent combine get a chance to display their capabilities in front of the decision-makers of various teams who are in attendance.
Since these events require travel and assembling in groups, they have been discontinued until further notice.
NFL Free Agency
NFL free agency began on Wednesday, March 18 and has been carrying on ever since, with many players already finding 2020 homes with new franchises.
The banning of NFL travel for team physicals has greatly affected each franchise's ability to properly asses their prospects, so they have been forced to make due with prior reports and the results of checkups conducted by local third-party physicians.
See our coverage of the NFL's free agency, including stories on Tom Brady, Dak Prescott, Taysom Hill and more. Just head to our NFL page.
The NFL Owners Meeting
Since our prior coverage of COVID-19's affects on the NFL's offseason, the annual NFL owners' meeting was canceled for safety reasons.
In lieu of the meetings, owners and executives were reportedly going to hold a phone meeting on March 29 and 30 to discuss some of the actions planned and possibly vote on matters of dire importance.
Teams will now have to wait to see if this affects any scheduling changes to the beginning of the NFL's regular season, but it does not look like it will be possible to start on time with everything in the offseason being slowly pushed back.
NFL Draft
Right now, it looks like the NFL Draft will still take place during its scheduled time period from Thursday, April 23 through Saturday, April 25, though there will be some fundamental changes made as to how the draft will be presented to the fans.
The main difference in 2020 will be the lack of a live crowd in attendance, the presence of which has become a huge part of why this event has evolved into a much anticipated (and viewed) NFL offseason gathering.
The draft will still be televised from within an empty studio, but since the pandemic has basically shut all pro sports down, for the time being, chances are this broadcast will be highly viewed by the sporting public and receive stellar ratings as a result.
Teams Will Not Be Permitted to Gather
Also, teams will not be allowed to assemble in large groups while making their draft choices, so they will be required to set up the ability to instantly communicate with each other while the event is taking place.
How Has the NFL Stepped Up Its COVID-19 Fundraising?
Besides the various players' ongoing generous efforts in their various communities, the NFL itself is doing what it can to help its fans and others who have been affected by the spread of the virus and the subsequent shutdown of schools and universities.
The league is joining its charitable partners to help provide free educational resources during the school closures caused by the pandemic, including online learning tools for students in grades K-12 and their teachers and parents.
The NFL made this announcement via Twitter and included a link to a communications page that explains their efforts in greater detail.
The NFL joins its charitable partners to provide free educational resources during COVID-19 school closures.

​​First phase of support and relief efforts will provide online learning tools for students in grades K-12, teachers and parents.

More: https://t.co/TZPHLEypSI pic.twitter.com/LOxkv9YuS0

— NFL (@NFL) March 18, 2020
Will the NFL Regular Season Start on Time?
That is absolutely the multi-million-dollar question that is being asked by team owners, players, and fans alike, though unfortunately, it is still too early to provide a definitive answer, and blatant speculation serves nobody positively.
But, according to the reporting of Bleacher Report's Mike Freeman, it looks like the NFL coaches and front office are beginning to believe that given how the situation is gradually unfolding, it will be "nearly impossible" for the season to start on time.
The other thing made clear in Freeman's tweet is that training camp could start in the fall, though that has not been announced officially yet by the league.
One thing to pass along: I'm increasingly hearing from coaches and front office executives that they believe it will be nearly impossible for the season to start on time. Some believe training camp will start in the fall.

— mike freeman (@mikefreemanNFL) March 25, 2020
Stay Educated, Stay Updated, Stay Safe
At this point in time, there are sill a lot of unanswered questions to get to, and those will be answered gradually as the pandemic and the world's attempts to slow down the spread of the virus continue.
We will, of course, continue to provide you with updates as they become available, so check back to WSN regularly.
In the meantime, please stay safe by scrubbing your hands with soapy warm water often, avoiding large groups and listening to the experts from the CDC and WHO for all of your pandemic related information.

Bet On NFL With These NJ Sportsbooks

21+ | NJ, WV, PA, IN, IL, CO, IA, TN, MI, VA only | T&C apply
Great payment and customer support
Access to fantasy sports with one account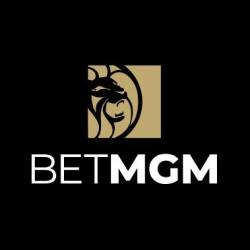 21+ | Terms and conditions apply
Boosted parlays with enhanced odds
Impressive range of bets
10 free bet every week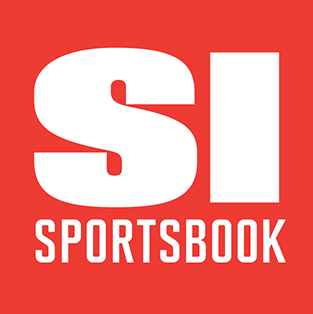 21+ CO Only | Terms and conditions apply
Beginner friendly
Fantastic odds
More NFL Predictions & Odds
2022 NFL Draft Running Backs Prospects, Predictions, and Picks
The 2022 NFL Draft will feature some top talent at the running back position, so here we break down the best.
NFL
21 March | 07:12 | Mike Lukas
Aaron Rodgers Trade Rumors, Predictions, Odds, Pick
Trade rumors regarding Aaron Rodgers are floating around so we share our predictions, odds, and pick of which team he will play for next.
NFL
7 March | 05:04 | Mike Lukas
NFL History of the Los Angeles Rams vs Cincinnati Bengals: Wins, Losses, and Other Helpful Trends
Let's go over the NFL History of the Los Angeles Rams vs the Cincinnati Bengals including the wins, losses, and other helpful trends to know before you place your bets.
NFL
8 February | 05:29 | Mike Lukas