If America's relationship to sports was like marriage, baseball would be the slow, dependable first wife who didn't age well but who's still a decent friend.
Football would be the exciting, fast hottie who flashes lots of action and promises plenty of exciting physical drama and who's stolen America's sports hungry heart and attention.
And a whole lot of her money.
Baseball, hot dogs and apple pie were 20th century America's big loves, but times back then were simpler and a lot slower. In the fast-paced, techno-savvy 21st century America (where Baseball's a 'snoozer', pie makes you fat and hot dogs will kill you), the sport folk majority lean more towards football, handheld devices and a Starbucks Mocha Latte grande to go.
Football is an action sport, with its complex strategies hidden on the sidelines and in the play-caller's box. Baseball's strategies are obvious with every pitch thrown – in fact, diehard fans see the strategic battle between the pitcher and hitter as fascinating – but because the action is only occasional instead of football-constant, it attracts fans who can appreciate a much slower sports roll.
The two sports are very different in many other ways:
NFL teams have 53 players while most MLB teams carry 25 active players on their rosters.
The NFL teams only play 16 games in a regular-season while MLB teams play 162.
NFL players purposely collide into each other while MLB players do their best to avoid that – except when it comes to breaking up double plays and sliding into home.
The NFL is made up of players of all shapes, speeds, and sizes while the MLB prefers their athletes to be about 6' 1" and 196.4 pounds, which is the average height and weight of a modern day MLB player.
The NFL season culminates with one giant Super Bowl while the MLB season ends with the World Series, a weeklong, best-out-of-seven-games tournament.
And the list of differences goes on and on.
But when it comes to the NFL and the MLB, they're both very much American and both continue to compete for the love and attention (and money) of not only the United States, but of the entire world.
Which league is leading in that goal right now?

Which sport do more Americans prefer in 2018?

Which league is better preparing themselves for worldwide domination?
In this article, we're going to attempt to answer those questions and a whole lot more as we examine and compare the NFL and the MLB – their revenue, salaries, viewership, attendance and ratings – and try to figure out which sports league is positioning itself to be number one in America and in the world.
Let's start by comparing each league's revenue.
NFL vs MLB: Revenue
Which League Makes More Money, NFL or MLB?
Since there are only 256 regular-season NFL games each year and 2,430 yearly MLB matchups, you'd think that the bigger overall revenue stream would go to baseball.
But it doesn't.
Last season, the NFL made $14 billion in total revenue, which was over $900 million more than they made the season before and a $6 billion increase from 2010.
The MLB, on the other hand, made $9.46 billion in revenue last season, up 4.8% from the prior season when they made a total of $9.03 billion.
NFL teams average more revenue, as well.
NFL sponsorship revenue reached $1.32 billion in the 2017-18 season, with beer, trucks and fast food being among the largest spenders.
MLB sponsorship revenue was $892 million in the 2017 season, which was a 7.9 percent increase from the previous year when they made $827 million.
Retailers are by far the most active category sponsoring Major League Baseball, with automobile manufacturers and fast food restaurants tying for second and insurance and food tie for third. New Era is the most active brand sponsoring the MLB, and then StubHub, Bud Light/Budweiser, Majestic Athlete and State Farm.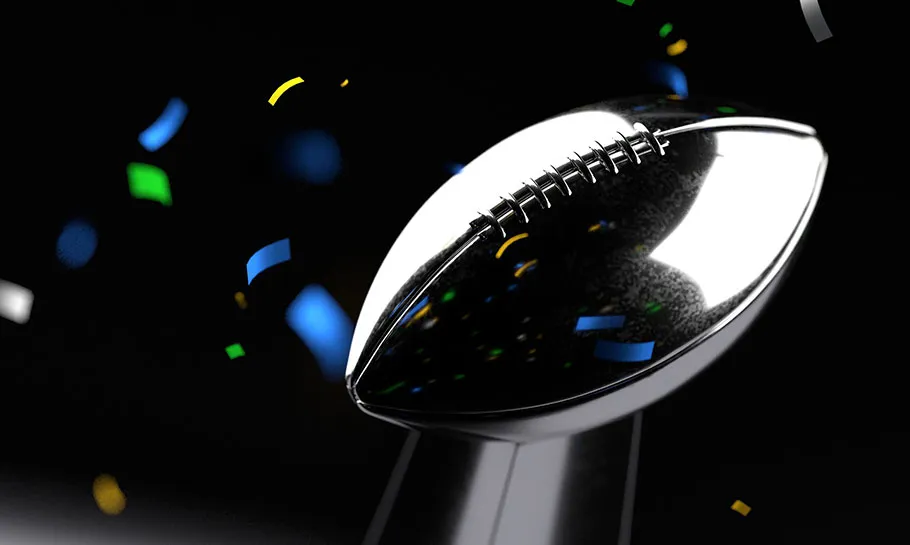 What's the Difference in How the Two Leagues Share Their Revenue?
The main purpose of revenue sharing is to set up measures that allow richer and poorer teams to compete with each other on semi-equal footing.
Of the $14 billion that the NFL made last season, mostly from national media deals, they distributed more than half of it to its individual franchises.
Last season, every NFL team received $226.4 million in national revenue sharing, which comes out to more than $7.2 billion across the league.
Baseball, however, is well behind the NFL in terms of revenue sharing.
For years, revenue sharing in the MLB was considered a taboo subject, with the exception of the national television contracts that didn't bring in too much money once split among all of the existing franchises.
Once the clash between the big-market and small-market teams culminated in the 1994 strike, though, the MLB began to change how it handled sharing its revenue, particularly by developing and pooling revenues from the internet via mlb.com.
How does it work?
According to Elite Sports NY, in Major League Baseball, "Monies collected from teams that supersede this year's cap of $197 million will then be dispersed to teams which are the most in need, based on each team's generated revenue."
It's difficult to find current revenue-sharing figures because baseball clubs' books are closed and official financial figures are extremely difficult to come by.
One online graph shows the Miami Marlins as having received a total of $142 million in revenue sharing during the years of 2012-15. What's impossible to find is exactly how the franchise spent that money, since that information is kept top secret much to the dismay of many revenue-sharing critics.
Which Makes More Money – the Super Bowl or the World Series?
When it comes to ad revenue, this one isn't even close.
The Super Bowl actually brings in more revenue than both the NBA Playoffs and the MLB Playoffs and World Series combined.
Last season, the revenue from Super Bowl LII easily surpassed $500 million. Ad spending alone for in-game spots exceeded $400 million, as it did the previous season. Anheuser-Busch InBev and Fiat Chrysler Automotive were the top-spending parent companies in that game.
It's a lot harder to track the total revenue of the 2017 World Series, but the projected ad revenue for each game beyond the minimum of four was $51.7 million.
The easiest way to compare the two is by looking at how much each charges for an advertisement.
The cost of a 30-second commercial during the 2017 Super Bowl was $5.02 million, while the same spot during the 2016 World Series would have only cost $565 thousand.
Which Teams Are Worth More, NFL or MLB?
When it comes to team worth, the NFL has the advantage over the MLB by a whopping 31%.
The average NFL team is worth $2.388 billion and according to Forbes Magazine, that's up 8% over last year. All but five of the NFL teams are worth at least $2 billion.
For the eleventh year in a row, the Dallas Cowboys are the NFL's most valuable team and the world's most valuable franchise. They're worth $4.8 billion, and that's up 14%. The Buffalo Bills are last on the list with a value of $1.6 billion.
The average MLB team is now worth a record $1.645 billion. That's up 7% from last year.
The New York Yankees are the most valuable, worth $4 billion. Bringing up the MLB rear are the Tampa Bay Rays, worth only $900 million.
Is the NFL as International as the MLB?
Not really.
The NFL hasn't done as much as the MLB to reach international audiences, and that's one of the factors that's currently hurting its overall numbers. The one region they're focusing on?
The United Kingdom.
According to the Econ Review, NFL viewers in the United Kingdom increased by 60% in 2017, not an easy feat given that rugby is the primary sport known to those English sports fans.
In 2018, there are three NFL games scheduled to be played in the U.K.:
Week 6 (Oct 14) the Seattle Seahawks vs. the Oakland Raiders
Week 7 (Oct 21) the Tennessee Titans vs. the Los Angeles Chargers
Week 8 (Oct 28) the Philadelphia Eagles vs. the Jacksonville Jaguars
The MLB, on the other hand, has MLB International, which is a division of Major League Baseball primarily responsible for international broadcasts of games.
Along with DirecTV and MLB Network, the MLBI produces and syndicates the All-Star Game, NLCS, ALCS and the World Series to broadcasters in over 200 countries as well as the American Forces Network for U.S. military troops abroad.
Last season, Major League Baseball announced that a record total of 259 players on the 2017 Opening Day 25-man rosters and inactive lists were born outside the 50 United States. That's 29.8 percent.
The Dominican Republic lead the way with 93 players, while Venezuela came in second with 66 and Cuba was third with 23. About 31% of all professional baseball players and approximately 50% of all minor leaguers are Latinos.
With players also from Puerto Rico, Mexico, Japan, South Korea and Taiwan, it's no wonder the MLB has become such a huge attraction in Asia and Latin America and other corners of the world.
NFL vs MLB: Salaries
What Is the Average NFL Salary Compared to the Average MLB Salary?
First year players in the NFL can expect to make an average of $365,000 per year, and that constantly rises anywhere from $5 to $10 thousand per year. Rookies make their big money through bonuses, including a roster bonus, a signing bonus, contact incentives and a few other formats.
Rookies typically start off at the NFL minimum, but exceptions are made for exceptional players. For example, this year Cleveland Browns rookie quarterback Baker Mayfield signed a four-year deal worth $32.68 million (with a $21.85 million signing bonus) and running back Saquon Barkley and the New York Giants agreed to a contract worth $31.2 million (with a $20.77 million signing bonus).
The average salary of a typical NFL player is $1.9 million per year while the average salary for an NFL quarterback is about $4 million per year. The top ten highest-paid NFL athletes are all quarterbacks – the biggest salaries going to Matt Ryan of the Atlanta Falcons who makes an average of $30 million per season plus $5 million in endorsements and Kirk Cousins of the Minnesota Vikings who makes $28 million per season plus about $1 to $1.5 million in endorsements.
(For a complete list of the NFL's top ten highest players, check out our in-depth article on all ten of those athletic millionaires.)
In the MLB, the minimum salary in 2018 is $545,000.
The average salary for an MLB player is $4.52 million. That's up only 1% from last season when it was $4.47 million.
130 MLB players will make at least $10 million this season, yet only three players received contracts in excess of $100 million. Just two players received more than a five-year deal.
The highest paid MLB players in 2018 are Clayton Kerkshaw, who'll make 35.57 million as part of a $215 million contract signed in 2014. He'll make $800 in endorsement money on top of the.
In second place (in terms of salary) is Mike Trout, who'll pull in $34.08 million, but with his $2.5 million in endorsement deals he'll end up making over $36.5 million total.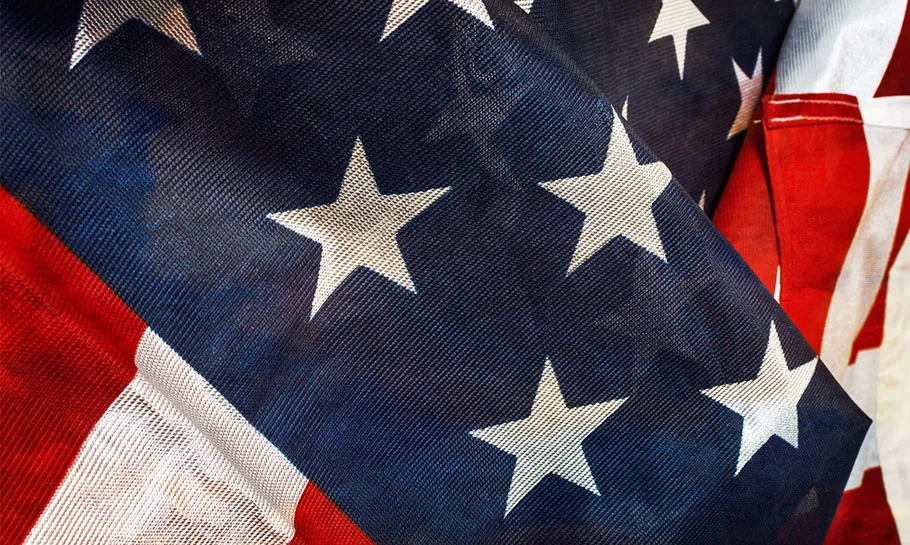 Why Do NFL Players Make Less Total Money Than MLB Players?
It actually comes down to basic math.
There are 32 NFL teams with 53-man rosters, so that's 1,696 players getting a share of endorsements and league revenue.
In the MLB, there are 30 teams but each normally has 25 players on their roster, so there are only 750 total MLB players vying for endorsement deals.
Where it really makes a difference is with revenue sharing.
How Much Do the NFL and MLB Players Get in Revenue Sharing?
As a result of the Collective Bargaining Agreement (CBA) between the NFL and the NFL Players Association (NFLPA), the NFL currently shares 48.5 percent of all league revenue with its players. In 2017, the NFL ownership kept just over $8 billion in revenue for themselves, while the players took just less than that.
Under the current labor contract, it's calculated that players get about 40% of all league revenue before expenses. That means last season they shared roughly $3.784 billion.
But here is where the MLB has an advantage over the NFL.
There are a whole lot more football players than baseball players, so each piece of the NFL revenue pie will always be smaller than the MLB slice.
League revenues are split between 1,696 total players in the NFL while in the MLB it's only split between 750 players.
$8 billion / 1,696 = $4.717 million per NFL player.
$3.784 billion / 750 = $5.045 million per MLB player.
NFL vs MLB: Viewership
Which Is Viewed More in the U.S., the NFL or the MLB?
There's no doubt NFL viewership is going down according to Austin Karp of the Sports Business Daily.
NBC's Sunday Night Football, ESPN's Monday Night Football and the shared Thursday Night Football package (between NBC, CBS, NFL Network and Amazon) all declined in viewership for the second straight season.
The raw numbers (avg. viewership):
NFL Viewership
NBC's Sunday Night Football
2017
18.175 million
2016
20.323 million
2015
22.522 million
ESPN's Monday Night Football
2017
10.757 million
2016
11.390 million
2015
12.896 million
Thursday Night Football (NBC/CBS/NFL Network)
2017
10.937 million
2016
12.438 million
2015
12.425 million
So how do those declining NFL viewership numbers compare to the MLB?
It's not even close – the NFL continues to dominate.
In 2017, ESPN averaged 996,000 viewers for all games, up 6% from 940,000 in 2016. Fox broadcasts averaged 2.05 million viewers, down 2% from 2016's 2.09 viewers. On the MLB Network, game viewership was down by 9% this season.
In other words, for right now, the NFL has nothing to worry about, and given the shaky trend of MLB numbers, that may be the case for some time to come.
Which Is Viewed More – the Super Bowl or the World Series?
Again, it's not even close, with the Super Bowl coming out as the clear champion.
It's estimated that 103.4 million people worldwide watched the Philadelphia Eagles beat the New England Patriots, 41-33, in Super Bowl LII last season. The season before that saw slightly higher numbers when 111.3 viewers tuned in to Super Bowl LI.
The 2017 World Series between the Houston Astros and the Los Angeles Dodgers went seven games with the Astros beating the Dodgers in game 7 by a score of 5-1. The series averaged a 10.7 rating and 18.9 million viewers on FOX, down 18% in ratings and 19% in viewership from the previous year.
NFL vs MLB: Attendance
Who Had More Fans Attending Games Last Season, the NFL or MLB?
This part of the contest goes to the MLB. The reason?
Math again.
Attendance is a numbers game, and with a lot more actual games being played in the MLB than in the NFL, it's not surprising that the two totals aren't even close and in baseball's favor.
Last season, 17,253,425 people attended NFL games, while 72,670,423 MLB fans went to baseball games.
The MLB attracted over 75% more people to their stadiums than the NFL did, period.
Does that mean that more fans show up for a baseball game than a football matchup?
No, when you look at the average number of fans who attend each game, football comes out way ahead.
Here's the math:
The NFL has 32 teams, each plays 16 games, so that's 256 games per season.
The MLB has 30 teams, each plays 162 games, so that's 2,430 games per season.
So 17,253,425 NFL fans attended 256 games, so that's an average of 67,396 people per game.
72,670,423 MLB fans attended 2,430 games, so that's an average of 29,905 people per game.
Considering both sports play their games in stadiums, each baseball game averaged less than half the number of fans as each baseball game did, not surprising given how many more baseball games are played.
Obviously, adding more games to the NFL schedule would be financially beneficial to the league, but the violent nature of the sport of professional football prevents them from doing that.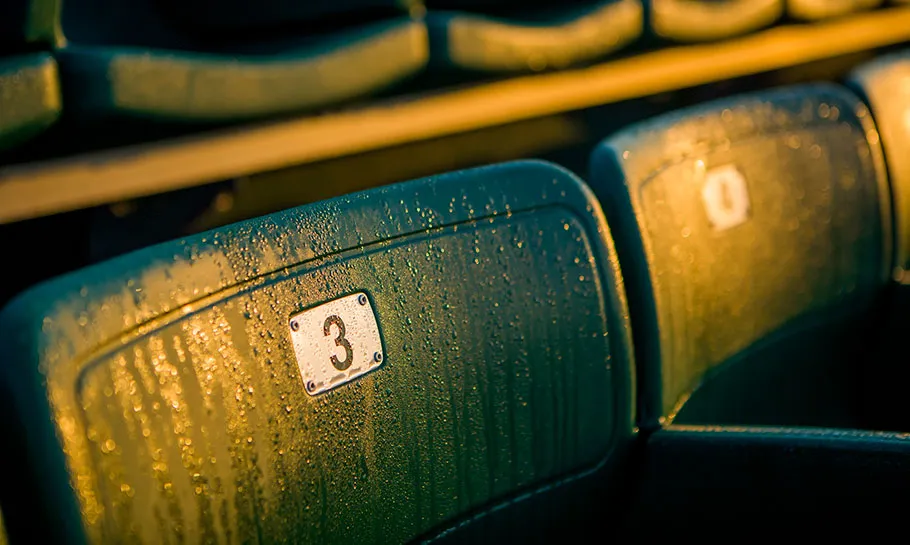 Who Has a Higher Average Ticket Price, the NFL or MLB?
Last season the average cost of an NFL ticket was $92.98 according to data from Team Marketing Report. That was up 8.3 percent from the previous season.
The average price for an MLB ticket this season is $32.44, and last season it was $31, which is a 4.6% increase.
The average cost of a Super Bowl LII ticket on secondary ticket providers like StubHub, Ticketmaster, TickPick, and Vivid Seats was well over $5,000.
The average resale ticket price for World Series games is over $1,000 for the second year in a row. In 2016, when the Chicago Cubs played the Cleveland Indians, average resale ticket prices were going for $4,578 when adjusted for inflation.
It's reported by StubHub that for game 7 between the Dodgers and Astros, somebody purchased a pair of dugout club seats behind home plate for $117,000. StubHub also had two seats for that same game listed for $1 million each. No reports if there were any takers.
Which League's Attendance Is on a Rise, Whose Is Falling?
On September 24, 2017, Donald Trump tweeted:
Some numbers back him up on that, showing an 8% decline in attendance since the 2016 season. This is said to be due to both the sudden attention to concussions and the resulting CTE (chronic traumatic encephalopathy) as well as from a negative response to NFL players taking a knee during the national anthem to protest racial inequality.
(For more details on the players' peaceful protest, please read our extensive article explaining the NFL kneeling controversy.)
MLB attendance, on the other hand, has been flat for a decade.
According to the Forbes, the 2017 MLB regular season saw a total of 72,670,423 in paid attendance across the league, but this was the first time that attendance dipped below the 73 million mark.
Those numbers reflect a slight drop of -0.67% from the previous season, which is a lot considering the total drop in MLB attendance since 2012 is 3%.
NFL vs MLB: Ratings
Which League Has the Better Ratings, NFL or MLB?
According to the Nielsen Ratings, NFL television ratings fell 9.7 percent during the 2017-18 season. And that follows the 8 percent drop in ratings from the season prior.
According to prime time ratings and viewership totals, MLB continues to rank #1 on television in the local markets where teams play, but overall, league ratings in prime time were down -6% compared to last season.
"Baseball has been losing ground to football as the major American sports pastime, and the main problem is that games are too long," Steven Brams, a New York University professor of politics, told Observer. "I also think the competition is not as keen as it could be, which has contributed to fans losing interest."
Except on average, a Major League baseball game takes three hours and five minutes, while an NFL game in 2017 averaged about three hours and two minutes.
So Does That Mean the MLB Has More Viewers?
Not by a long shot.
Major League Baseball ranks No. 1 in cable prime time in every U.S. MLB market except Miami. MLB opening day had an average of 3.6 million viewers, and that number is large primarily because it's the first day of the baseball season.
Now look at the NFL numbers and you'll see they're still the clear winner.
For example, a Week 17 regular NFL season game on FOX attracted 5.5 million viewers, while the least-watched game on CBS attracted 2.9 million viewers.
Meanwhile, the American League Champion Cleveland Indians attracted an average of 138,000 viewers per game in 2016, which topped the league with a 9.22 rating on SportsTimeOhio.
The highest watched regular-season NFL game last season was when the New England Patriots played the Pittsburg Steelers in December and attracted 26.88 million viewers.
ESPN generated a 5.7 rating for a game against the Los Angeles Dodgers and the Anaheim Angels, which is the highest-rated regular-season MLB game on record for ESPN since they began keeping track since 1999. That equates to approximately 6.8 million viewers.
Again, because of the vastly fewer number of NFL games each will always attract more viewers than any given MLB matchup.
America's Favorite Sports League: The NFL or the MLB?
The NFL seems to have the clear edge over the MLB in almost every category except salaries and total number of people who attended games.
Take a look.
NFL
MLB
Revenue
$14 billion
$9.46 billion
Sponsorship
$1.32 billion
$892 million
Average Team Worth
$2.5 billion
$1.645 billion
Average Salaries (Rookies)
$365,000 per year
$545,000 per year
Average Salaries (Player)
$1.9 million per year
$4.52 million
Average Salaries (Top Salary)
$30 million per season + $5 million in endorsements = $35 million
$34.08 million + $2.5 million in endorsement deals = $36.5 million
NFL
MLB
Average Viewership
NBC's Sunday Night Football 18.175 million
2.05 million
ESPN's Monday Night Football 10.757 million
Thursday Night Football (NBC/CBS/NFL Network) 10.937 million
Average Attendance
17,253,425 total
72,670,423 total
67,396 people per game
29,905 people per game
Ratings
From 2.9 million to 5.5 million viewers for Week 17 games
3.6 million viewers for opening day games
Highest viewed game drew 26.88 million viewers
Highest viewed game drew 6.8 million viewers
Conclusion
Judging by those numbers – more viewers, greater revenue, bigger salaries – it's easy to conclude that the NFL's football has replaced MLB's baseball as America's favorite sports pastime.
But given that Major League Baseball's been a major part of the American fabric since 1876 and the National Football League's only been around since 1920, football shouldn't assume it's not just a passing fancy that will lose its glamour over time.
Chances are both will stay relevant in a country that seems to relish great contrasts.
Except Americans have been known to shun all things harmful and offensive – eventually, at least – so who knows how long American sports fans will tolerate (meaning spend money on) football's violence and its player's controversial protests.
Baseball might be slower than football, but its players, active and retired, aren't suffering from injury-related brain trauma.
Baseball might not be as popular as football these days, but its audience is made up of diehards who make a point to pass on their love of the game to their children and grandchildren.
Baseball games might not contain as much action as football, but its players stand for the National Anthem and keep their protests off the field.
Both sports should stay relevant in America because each brings athletes and enthusiasts together for fair competition and well-executed entertainment.
And a version of both sports can be played between parent and child in the driveway for the love of the game.
The NFL is the clear monetary winner over the MLB, but baseball, or rather what it represents historically and emotionally, will be forever dear to Americans, even to those people who don't watch or play it on a regular basis.
Football has whet the appetite of American sports fans who hunger for gladiator-type excitement and violence along with their main course of professional competition.
But at some point the Romans lost their lustful craving for seeing Lions devour Christians and the Coliseum crumbled and the people began to appreciate more subtle forms of escape.
Will that be the future of football and the NFL?
If it is, MLB's trusty old girl baseball will always be there with open arms and her respectful seventh-inning stretch ready to welcome any and all fans right back home.