Seattle Seahawks vs Green Bay Packers: Predictions and Odds (NFC Divisional Round Playoffs)
My prediction for the final score is Packers 27, Seahawks 25.
How to Watch: Seahawks vs Packers
What: Seattle Seahawks at Green Bay Packers
When: Sunday, January 12 at 6:40 pm ET
Where: Lambeau Field in Green Bay, Wisconsin
How (TV): FOX
Seahawks vs Packers – Point Spread
Seahawks +4.5, Packers -4.5
Seattle vs Green Bay – Game Preview
The final game of the exciting Divisional Round weekend is an interesting NFC matchup between Russell Wilson's heavily banged up but ready to keep winning Seattle Seahawks and Aaron Rodgers' well-rested but slightly dinged up Green Bay Packers, with either team capable of shocking the other.
The Seahawks proved they are serious about the postseason by knocking off the Philadelphia Eagles in the NFC Wild Card round, while the Packers, after their well-needed playoff bye week, get busy trying to earn their Hall of Fame bound quarterback another sweet Super Bowl ring.
Seattle seems to have the advantage on the offensive side of the ball while Green Bay has been better defensively, so we take a quick look at how these two NFC teams matchup with each other for the final Divisional Round game of the weekend.
The 11-5-0 (1-0) Seattle Seahawks
The Seattle Seahawks got through the Wild Card playoff round by taking care of the Philadelphia Eagles, 17-9, a game that Russell Wilson took over, completing 18-of-30 for 325 yards and a touchdown with no interceptions and a 108.3 quarterback rating, yet another Wilson gem in the books.
The big concern now is the Seahawks run game (Wilson led that, too, last week on 9 carries for 45 yards, 5.0 yards per carry) with newly acquired (and recently un-retired) running back Marshawn Lynch having to get re-adjusted to being back on the field and in the playbook again.
Where the Seahawks are considered weakest is in their ability to defend – they're ranked in the bottom third of the league against both the pass and the run – but thankfully their only job is to keep opponents from outscoring their offense, and Wilson's squad averages over 25 points per game, a healthy total that's 9th best in the league.
The 13-3-0 (0-0) Green Bay Packers
The Green Bay Packers can beat you through the air with Aaron Rodgers and Davante Adams/Marquez Valdes-Scantling connecting and they can beat you on the ground with the fast running, smooth receiving Aaron Jones out of their backfield, all Green Bay weapons that could see a huge game against a Seahawks team not exactly known for its killer defense.
One of the surprising strengths of these Packers is their ability to limit their opponents' passing game – they are 3rd best in the league in limiting opponents' quarterback rushing yards – and that is going to come in handy against a guy like Russell Wilson, who loves to scramble his way to multiple first downs and more.
It's the Packers pass rush that's been helping them secure wins – with the Smith Brothers (no relation) taking the lead, the linebacker pair of Za'Darius Smith and Preston Smith combining for 25.5 sacks and 60 quarterback hits, which could be the key to keeping the Seahawks off the field and out of the end zone.
Seahawks vs Packers Rivalry
These two NFC rivals have met 22 total times (including 3 postseason games), with Seattle winning 9 of those times and Green Bay winning the other 13 games.
The last time these two teams played each other was in November of last season when the Packers went to Seattle just to get beaten by the Seahawks by a field goal, the final score 27-24.
The winner of this game will face either the Minnesota Vikings or the San Francisco 49ers on Sunday, January 19 at 6:40 pm in the Conference Championship round of the playoffs.
The loser, of course, goes home.
Questions to Answer
Who's favored to win this Week 14 Seahawks-Packers matchup?
Which team has a better offense? Defense? Special teams?
Which team's quarterback is more likely to lead his team to victory?
We're going to briefly compare the Seahawks and the Packers next and attempt to answer those questions and more.
Offensive Stats Comparison
Seattle Seahawks Overall Offense
Ranked 8th overall in 2019
Passing attack currently ranked 14th
Rushing attack currently ranked 4th
Quarterback Russell Wilson has been hot this season, especially as his targets and he begin to click, and now that talented rookie receiver D.K. Metcalf has become a phenomenal deep threat, that leaves Tyler Lockett and tight end Luke Wilson a lot more field to get open in.
The Seahawks' rushing attack has been stellar all season, but due to injury to most of their key running backs – Chris Carson (hip), Rashad Penney (knee – ACL), C.J. Prosise (arm) and Adam Choice (undisclosed) – the team has had to shift into Beast Mode, bringing the famed Seattle back Marshawn Lynch out of retirement, an experiment that could go either way.
Thanks to two suspensions and 18 injuries, the Seahawks are having to play the postseason with 20 players out, plus they have wide receivers Jaron Brown (knee – MCL) and Malik Turner (concussion) and offensive tackles Duane Brown (knee – Meniscus) and George Fant (groin) and center Joey Hunt (lower leg) and guard Mike Iupati (neck) all listed as questionable.
Green Bay Packers Overall Offense
Ranked 18th overall in 2019
Passing attack currently ranked 17th
Rushing attack currently ranked 15th
Veteran quarterback Aaron Rodgers is having a relatively decent season, with 353 completions for 4,000+ yards and 26 touchdowns with just 4 interceptions, except his completion percentage of 62.0 is the second-lowest of his career as a starter.
Running back Aaron Jones leads the league in touchdowns with 16, and he has topped 1,000 rushing yards for the first time in his 3-year NFL career, and when you add his ability to serve as a receiving threat (49 catches for 474 yards and 3 touchdowns this year) he becomes a player that opponents must game plan around.
As helpful as the first-round playoff bye was for the Green Bay Packers, they are still without some key offensive players still on injured reserve, including four from the O-line, plus fullback Danny Vitale (knee), running back Dexter Williams (illness) and offensive guard Billy Turner (ankle) are all listed as questionable.
Offensive Advantage
The Seattle Seahawks have the offensive advantage over the Green Bay Packers despite being on the road, though a productive Aaron Rodgers at Lambeau Field against a weak Seahawks pass defense could make that untrue at any moment.
Defensive Stats Comparison
Seattle Seahawks Overall Defense
Ranked 26th overall in 2019
Passing defense currently ranked 27th
Rushing defense currently ranked 22nd
The Seattle Seahawks' defense is ranked in the bottom third of the league after allowing their opponents to score almost 25 points per game, and they have 16 team interceptions and just 28 total sacks on the season.
Roaming the Seahawks' secondary are two dangerous players that Aaron Rodgers had better account for – defensive back Quandre Diggs (3 interceptions, 6 passes defended, a forced fumble and 21 total tackles) and cornerback Tre Flowers (3 interceptions, 11 passes defended, a forced fumble and 82 total tackles), both having incredible seasons.
Could be a tough game for the Seahawks' defensive line due to injuries, with defensive ends Ezekiel Ansah (neck), Jadeveon Clowney (groin) and Quinton Jefferson (ankle) all listed as questionable for this one, game-time decisions.
Green Bay Packers Overall Defense
Ranked 18th overall in 2019
Passing defense currently ranked 14th
Rushing defense currently ranked 23rd
The Green Bay Packers' defense may be middle of the road in terms of the entire league, but they have only allowed opponents to score less than 20 points per game (9th best) and have 17 total interceptions and 41 quarterback sacks.
Tied for the fourth-most interceptions in the league is Packers cornerback Kevin King, who has 5 picks, 20 passes defended, a forced fumble, a sack and 66 total tackles, a very dangerous player that Russell Wilson must keep an eye on.
The Packers are relatively healthy at this point, but they still could be without a couple of key defensive players in this one, with defensive tackle Kenny Clark (back) and linebacker Preston Smith (ankle) both listed as questionable for Sunday.
Defensive Advantage
The Green Bay Packers have the advantage on defense over the Seattle Seahawks, especially when it comes to defending the pass, which will be a big deal in this one considering the Seahawks Russell Wilson could end up being the league's MVP.
Seahawks vs Packers – Final Game Analysis
Why Will the Seahawks Win this Game?
The Seattle Seahawks might need Russell Wilson to take the team on its back (once again) with his arm and definitely with his legs, since their former rushing attack is out with injury and their current run game is in transition with newly unretired Marshawn Lynch still re-learning the X's and O's of the playbook.
Fortunately, Wilson can run and he's got some incredible receivers to target, and now that rookie D.K. Metcalf is playing like a seasoned veteran deep threat, Tyler Lockett and David Moore and tight end Luke Wilson are getting double-teamed a lot less, freeing up everybody on the field.
It's the Seahawks defense that has to truly step up here if Seattle hopes to move on in the playoffs, because if they don't get after Aaron Rodgers and make him look old (or at least slow and unsure), then they could easily find themselves on their couches for the rest of the postseason.
Why Will the Packers Win this Game?
The only way the Green Bay Packers win this one is if they put a stop (somehow) to Russell Wilson, who can beat you deep with his arm as well as in close with his speed and quick legs, but he can't do any of those things if Green Bay's defensive line keeps him scrambling yet contained and preferably oft sacked.
The other key to a Packers' victory is stopping the Seahawks' rushing attack – Marshawn Lynch is talented, but he is a bit rusty and hasn't had much time to work with Wilson and the offensive line so it will be up to Green Bay to make his return to the game as uncomfortable (and unproductive) as possible.
It doesn't hurt that the Packers are well rested after their bye and are playing at home with little travel involved (they were 7-1 at Lambeau this season), plus the hometown crowd and their infamous support could be the final edge that Aaron Rodgers needs to continue his quest for his second Lombardi.
Seahawks vs Packers – Who Will Win?
Tough to bet against Russell Wilson, but his Seahawks won't be able to outscore Aaron Rodgers in freezing cold Lambeau and the Green Bay Packers will move on in the playoffs after a close 2-point win in the fourth quarter.
The Green Men of WSN's Picks and Best Bets Podcast are split on this one – Adam picks the Green Bay Packers and Ryan likes the Seattle Seahawks.
My prediction for the final score is Packers 27, Seahawks 25.
Seattle Seahawks vs Green Bay Packers Odds (Divisional Round)
The latest odds for the Seahawks vs Packers are provided by Unibet NJ, DraftKings Sportsbook, and 888Sport NJ.
Money Line
Bet on NFL Playoffs With These NJ Sportsbooks

21+ | T&Cs apply
Great payment and customer support
Access to fantasy sports with one account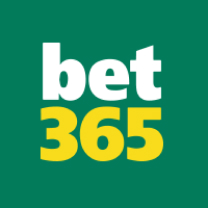 21+ | T&Cs, time limits & exclusions apply
Impressive range of bonuses
One of the worlds biggest sportsbooks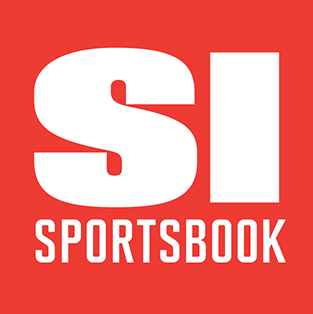 21+ CO Only | Terms and conditions apply
Beginner friendly
Fantastic odds
Bonus code win100
More NFL Predictions & Odds
Rams vs Cardinals Week 3: Can QB Kyler Murray Continue to Evade Tacklers?
The NFC West is all tied up at 1-1 as two of their exciting teams go helmet to helmet as the Los Angeles Rams take on the Arizona Cardinals; predictions, odds, and picks …
NFL
23 September | 11:47 | Mike Lukas
Eagles vs Commanders Week 3: Can QB Jalen Hurts Sustain His Style of Offense?
Prepare yourself for a rough battle in the NFC East as the Philadelphia Eagles face the Washington Commanders; predictions, odds, and picks.
NFL
23 September | 08:58 | Mike Lukas
Bills vs Dolphins Week 3: Can the Bills' Secondary Cover the Cheetah?
Here's an NFL Week 3 battle between the top two AFC East teams as Josh Allen's Buffalo Bills face Tua Tagovailoa's Miami Dolphins; predictions, odds, and picks.
NFL
23 September | 02:00 | Mike Lukas
Best Sports Betting Strategies
1 January | 00:09 | admin
How to Bet on the NFL
Easy explanations of how to bet on NFL football and read NFL odds including money line, point spread, over/unders, props, parlays, teasers, and lots more.
10 October | 00:49 | admin
Betting on the Moneyline in Sports
2 October | 22:42 | admin