Will Pittsburgh Steelers Star Linebacker Ryan Shazier Ever Play in the NFL Again?
The sport of professional football is notoriously brutal, and many a serious injury has finished an NFL season or even an entire career for players of every talent level, but when Pittsburgh Steelers young, playmaking linebacker, Ryan Shazier, went down with a spinal cord injury in 2017 many thought the (then) 25-year-old would never walk again.
But Shazier's pure athleticism and will to return has fueled a return to health unmatched in the history of such serious injuries, to the point where he is publicly demonstrating his gradual progression back to the level of physical condition required to play football in the NFL.
Given how inspirational and impressive Shazier's displays of rehab and recovery already are, the idea of him returning to professional football in the NFL is worth considering, so we take a closer look at this Steelers' incredible story and the possibility of his return to the game and league he loves.
Quick Bio: Who is Ryan Shazier?
Ryan Dean Shazier is a 27-year old professional football linebacker born in Lauderdale Lakes, Florida who started for the Pittsburgh Steelers until suffering a serious spinal injury that put his NFL career on temporary hold.
initially, in 2011, Shazier committed to play football at the University of Florida for coach Urban Meyer but after Meyer decided to retire, Shazier switched to play for the Ohio State Buckeyes and five months later OSU's head coach Jim Tressel was replaced with…Urban Meyer.
Shazier became a First-team All-American and First-team All-Big Ten as the result of his incredible 2013 season as a Buckeye and after forgoing his senior year of college football eligibility, was predicted to be selected somewhere in the first round of the upcoming NFL Draft.
When Was Shazier Drafted by the Steelers?
The Pittsburgh Steelers selected Ryan Shazier with the 15th overall pick in the first round of the 2014 NFL Draft and offered him a fully guaranteed four-year rookie deal worth $9.5 million that included a signing bonus of $5.23 million.,
Shazier immediately started for the Steelers that season as their inside left linebacker and made six tackles and had a pass deflection in his first-ever NFL game.
Injuries to his knee and ankle kept him starting just 5 games in his rookie season, though he still managed to post 36 total tackles and a pass defended with that small amount of playing time.
How Good Is Ryan Shazier?
By the 2017 season, Shazier was considered "the quarterback" of the Steelers' defense, meaning he would be the one who called the plays with the coordinator speaking to him though his helmet speakers.
In just 46 games (41 of those were starts), Shazier posted 299 total tackles (3 for a loss), 7 sacks, 18 quarterback hits, 7 interceptions, 25 passes defended, 7 forced fumbles and 3 fumble recoveries.
Shazier was selected to play in the Pro Bowl in both the 2016 and 2017 season, the latter happening despite the devastating spinal injury he suffered that ended his season (and scared football fans worldwide) on the spot.
How Did Ryan Shazier Get Injured?
The game in which Ryan Shazier's back was severely injured was a Monday Night Football matchup in Week 13 of the 2017 season on December 4 and featured the Cincinnati Bengals at the Pittsburgh Steelers' stadium, Heinz Field.
In the first quarter (almost four minutes into the game), Shazier lowered his helmet as he collided with Bengals wide receiver Josh Malone for a typical looking tackle and he immediately went down to the ground, pointing to his lower back as he writhed around on the grass in obvious pain.
After being stabilized and taken gingerly to the hospital, it was revealed that Shazier had sustained a spinal contusion and subsequently underwent spinal stabilization surgery to "secure the injured section of spine and to aid in his recovery."
How Serious Was Shazier's Injury and Subsequent Surgery?
The technical term for the spinal contusion that Shazier suffered is "spondylolisthesis," defined as a condition of the spine in which a vertebra slips out of alignment, moving forward on the vertebra below.
During the month following a spinal contusion injury like the one Shazier suffered, further damage is often caused as the result of internal bleeding, swelling, inflammation, and fluid buildup, and if the injury is serious enough, the victim may become totally paralyzed.
According to spinal experts, after suffering that type of injury to his spinal cord, Shazier only had a 20% chance to ever walk again.
When Did Shazier First Walk Again? Jog? Dance?
In the spring of 2018, Shazier shocked the football world (in a good way) by walking onto the stage at AT&T Stadium, arm in arm with his fiancé, Michelle Rodriguez, and confidently announced the 28th pick of the NFL draft, who was Terrell Edmunds, safety for the Pittsburgh Steelers.
That was in April, and then in November of that same year, Shazier took his rehab to the next level by jogging for the first time since his spinal stabilization surgery, his teammates and fans breathing a sigh of relief that their hero was slowly returning to form.
Shazier and Rodriguez were married in May of 2019, and the player wowed the world once again by dancing at his wedding, a testament to his total grit, determination, and victory in the face of what could have been a life-ruining catastrophe.
Is Ryan Shazier Still Being Paid by the Pittsburgh Steelers?
Yes, thankfully.
In a smooth move heralded by teammates, NFL players and fans alike, Steelers owner, Art Rooney II and his family allowed Shazier to be put on the reserve/PUP list despite his inactive status, which allowed him to continue to draw a paycheck from the franchise.
A solid move like that goes a long way in a league known in the past for its greed and blatant disregard for the players (especially the injured ones), and chances are this kindness will return to the Rooney family a hundred-fold.
Why Does Shazier Have No Hair?
Because of the vast amount of media coverage Shazier's injury and subsequent recovery has been given, his image has been seen on television screens worldwide and viewers have wondered why he appears to have no hair on his head, face, and body.
Shazier has a common skin condition called alopecia which is defined as an autoimmune condition that prevents the growth of hair on the body.
Needless to say, Shazier was subject to cruel teasing while growing up with this condition, but with the help of his parents, he learned how to handle such negativity by developing an "altruistic" personality, which he continues to maintain to this day.
How Is Shazier's Rehabilitation Progressing?
From walking to jogging to dancing, Shazier has gradually progressed to the point where he is now back in the weight room doing some serious rehab and physical training.
For example, before an interview on NFL Total Access last August, they showed a clip of Shazier doing box jumps – where he jumps from a standstill to the top of the multiple boxes stacked in front of him at thigh level.
According to Shazier's account of his doctors' assessment, he is passing every step with flying colors, and it's no wonder given his attitude towards his gradual rehabilitation and physical comeback:
"I'm just constantly working my butt off….I'm getting a lot better…I can't complain right now…I constantly try to have a positive attitude…I'm really excited when I make progress, and when I do, I like to show the world."
How Does Shazier Give Back to His Community?
Shazier, like many NFL players, feels an obligation to use his notoriety as a professional athlete to make a difference in his community.
Along with Dick's Sporting Goods, Shazier sponsored a "Back to School" event to give local kids school and athletic gear for the upcoming school year.
Given his 'altruistic' demeanor and gradually recovering body, expect Shazier to continue making generous contributions to the world at large.
Will Ryan Shazier Ever Play Football in the NFL Again?
That's the plan, according to the man himself.
According to Shazier's comments on the Pat McAfee Show 2.0, the doctors have told him to continue building up his strength and conditioning and endurance the way he has been and then "all doors are open."
When you hear Shazier talk, it's never about "if" he is going to return, but more like "when" he finally returns, a critical frame of mind difference for accomplishing what he plans on doing.
If He Returns to the NFL, Will Shazier's Injury Affect His Play?
On the one hand, athletes who suffer a serious injury could have the tendency to favor that healed limb or area of the body or to mentally focus on the possibility of re-injuring that part, which could affect the way the player goes about playing his position both physically and mentally.
Shazier, however, seems immune to that, and he has used his "break from football" to not only recover his body physically but also improve his game mentally by studying film and talking game plans with the starters, all methods of evolving his football IQ from the sidelines.
If there is any possible way to return to the NFL, Ryan Shazier will find it, and we wish him the best of luck in his brave and inspirational journey.
For info on other Free Agents check out our article on the Top Five free agents in the NFL.
Will Pittsburgh Steelers Star Linebacker Ryan Shazier Ever Play in the NFL Again? FAQ
Will Shazier make a return to the NFL?
According to Shazier, and his doctors, he will return to the NFL
What were Shazier's injuries?
Shazier suffered a horrific back injury during a game with the Bengals in 2017.

Bet on NFL With These NJ Sportsbooks

21+ | NJ, WV, PA, IN, IL, CO, IA, TN, MI, VA only | T&C apply
Great payment and customer support
Access to fantasy sports with one account

21+ | Terms and conditions apply
Fastest payout platform
Many withdrawal options
Live right now feature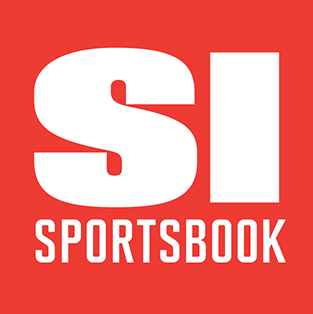 21+ CO Only | Terms and conditions apply
Beginner friendly
Fantastic odds
More NFL Predictions & Odds
2022 NFL Draft Running Backs Prospects, Predictions, and Picks
The 2022 NFL Draft will feature some top talent at the running back position, so here we break down the best.
NFL
21 March | 07:12 | Mike Lukas
Aaron Rodgers Trade Rumors, Predictions, Odds, Pick
Trade rumors regarding Aaron Rodgers are floating around so we share our predictions, odds, and pick of which team he will play for next.
NFL
7 March | 05:04 | Mike Lukas
NFL History of the Los Angeles Rams vs Cincinnati Bengals: Wins, Losses, and Other Helpful Trends
Let's go over the NFL History of the Los Angeles Rams vs the Cincinnati Bengals including the wins, losses, and other helpful trends to know before you place your bets.
NFL
8 February | 05:29 | Mike Lukas