Tennessee Titans vs New England Patriots: Predictions and Odds (Wild Card Playoffs)
The Green Men of WSN's Picks and Best Bets Podcast predict the New England Patriots will win this one. My prediction for the final score is Patriots 24, Titans 20
How to Watch: Titans vs Patriots
What: Tennessee Titans at New England Patriots
When: Saturday, January 4 at 8:15 pm ET
Where: Gillette Stadium in Foxborough, Massachusetts
How (TV): CBS
Titans vs Patriots – Point Spread
Titans +4.5, Patriots -4.5
Tennessee vs New England – Game Preview
The 2019 regular NFL season is officially over, and the postseason has begun, and this AFC Wild Card matchup between the 9-7 Tennessee Titans and the 12-4 New England Patriots promises to be a good one.
The Titans went to Houston last week and took care of the AFC South champion Texans (well, mostly their backup players) while the Patriots lost to Fitzmagic and the Miami Dolphins in Week 17 and fell to the Wild Card playoff round as a result, making their return trip to the Super Bowl all the less improbable.
Tennessee has a slightly better offense right now, especially on the ground, but New England rules on the defensive side of the ball, so let's take a quick side-by-side look at how these two teams stack up to one another for this AFC Wild Card Showdown.
Listen to this week's Wild Card predictions and break downs including this game by The Green Men Podcast!
The 9-7-0 Tennessee Titans
These Tennessee Titans have survived a topsy-turvy season that began with a 2-4 record, but when push came to shove, they took care of the Texans last week and secured their Wild Card playoff slot, although Houston, already a postseason lock, decided to rest most of its starters for that one, making the victory slightly less admirable though still thoroughly critical.
One of the keys to turning Tennessee's season around was (and still is) quarterback Ryan Tannehill, who is 7-3 as the starter ever since he replaced franchise man Marcus Mariota under center starting in Week 6.
The other big deal on offense in Tennessee is running back Derrick Henry, who quietly became the NFL's leading rusher, narrowly beating out Cleveland Browns' Nick Chubb in the last week by totaling 1,540 yards on the ground, plus his 16 touchdowns are tied for the most in the league.
The 12-4-0 New England Patriots
It used to be you had to play perfectly to beat the New England Patriots, but these days even the Miami Dolphins can do it (and they did last week by a score of 27-24) and now that the Pats have even lost their typical home-field advantage in the postseason (after this week in Foxborough, they're on the road if they win), suddenly the Super Bowl looks totally up for grabs.
Without receiving stars like Gronk or Josh Gordon on the roster, head coach Bill Belichick has been forced to game plan a bit differently this season, using the team's top-rated defense to keep opponents off the scoreboard (and off the field, for that matter) so that Brady and his 'kids' have a chance to outscore them.
It's the run game of the Patriots that has been coming up short during the regular season, though running back Sony Michel had an okay Week 17, carrying the ball 18 times for 74 yards and a touchdown, production that he will have to follow up on in the postseason if New England hopes to progress past this Wild Card round.
Titans vs Patriots – History
These two AFC rivals have met 43 total times (including 3 postseason games), with Tennessee winning 17 of those times and New England winning 25 games, with 1 tie.
The last time these two teams played was in November of the 2018 season when the Patriots traveled south to Nashville only to get stomped by the Titans by a score of 34-10.
The winner of this game will face either the Baltimore Ravens on Saturday, January 11 or the Kansas City Chiefs on Sunday, January 12 in the Divisional Round of the playoffs.
The loser, of course, goes home.
Questions to Answer
Who's favored to win this Week 14 Titans-Patriots matchup?
Which team has a better offense? Defense? Special teams?
Which team's quarterback is more likely to lead his team to victory?
We're going to briefly compare the Titans and the Patriots next and attempt to answer those questions and more.
Offensive Stats Comparison
Tennessee Titans Overall Offense
Ranked 12th overall in 2019
Passing attack currently ranked 21st
Rushing attack currently ranked 3rd
Quarterback Ryan Tannehill played ten games this season, so his numbers aren't as huge as others on the leaderboard, but the man stepped in and threw 22 touchdown passes with just 6 interceptions, and his completion percentage of over 70 shows how precise he can be with the ball.
Wide receiver A.J. Brown proved to be a solid target for Tannehill, with 52 catches for 1,051 yards and 8 touchdowns, ranked 24th in production at his position, plus he is a deep threat that ran one ball 91 yards for a touchdown.
As solid as the Titans' run game is, it does better when Tannehill's passing attack poses a serious threat, and that could be difficult in this one with three wide receivers listed as questionable – Cody Hollister (ankle), Adam Humphries (ankle) and Kalif Raymond (concussion).
New England Patriots Overall Offense
Ranked 15th overall in 2019
Passing attack currently ranked 8th
Rushing attack currently ranked 18th
Quarterback Tom Brady continues to use quickly released passes to keep opponents off guard (and to keep himself as safe as possible), but that only works if you have receivers who know how to quickly get open, and that is something that the team seems to be lacking this season.
The best non-GOAT player in New England now (at least on offense) is veteran slot receiver Julian Edelman, who a) always seems to be able to get open, b) always seems to be able to catch the ball and c) always seems incredibly difficult to tackle once he starts running.
Almost a dozen New England players are designated to the injured reserve list at this point, but thankfully right now no offensive players are listed as questionable, though watching receiver Edelman wince after almost every play makes you wonder just how healthy he is right now.
Offensive Advantage
The Tennessee Titans' offense looks better on paper, especially their run game, but that part of their offensive advantage will most likely be neutralized by Belichick's game plan plus expect postseason Brady to emerge and get his Patriots the true offensive advantage every time.
Defensive Stats Comparison
Tennessee Titans Overall Defense
Ranked 21st overall in 2019
Passing defense currently ranked 24th
Rushing defense currently ranked 12th
Tennessee is better against the run than they are against the pass, which is unfortunate against Brady, and so far this season the Titans have been able to keep opponents to scoring just under 21 points per game.
The offensive line of the Patriots had best come up with a way to block Titans' linebacker Harold Landry because so far the man has 9.0 sacks, 14 quarterback hits, an interception, 2 passes defended, a forced fumble, two fumble recoveries and 68 total tackles (12 for a loss).
Injuries are a factor at this point in the season, of course, and the Titans may have to do without cornerback Adoree' Jackson, whose injured foot has him listed as questionable for this one, a game-time decision.
New England Patriots Overall Defense
Ranked 1st overall in 2019
Passing defense currently ranked 2nd
Rushing defense currently ranked 6th
The New England Patriots are the best in the league on defense – they keep opponents to just over 14 points per game and currently lead the league with 25 total interceptions, plus they have 47 team sacks right now.
One of their best-kept secrets on defense is outside linebacker Jamie Collins, who has 7.0 sacks, 10 quarterback hits, 3 interceptions, 10 passes defended, 3 forced fumbles, a fumble recovery and 82 total tackles (10 for a loss).
The Patriots could be without a couple of key defensive players for this one, with safety Terrence Brooks (groin) and star cornerback Jason McCourty (groin) both listed as questionable, game-time decisions.
Defensive Advantage
The New England Patriots have the definite advantage of defense over the Tennessee Titans, especially when you throw in the noise of the hyped-up Foxborough crowd, who will be witnessing their only home game of the postseason.
Titans vs Patriots – Final Game Analysis
Why Will the Titans Win this Game?
The Tennessee Titans can win this game if they do what they do best, which is to establish an early run game with Derrick Henry and force the Patriots to load up the box, something that Tannehill can begin to exploit through the air with play-action as the game progresses.
The problem will be with how Belichick decides to neutralize Henry, and if Titans' head coach Mike Vrabel can counter that effect throughout the game, something that could be helped immensely with some solid mid-field production from tight ends Jonnu Smith and Mycole Pruitt.
The biggest key for a Titans win will be if their defense can step up and keep Tom Brady off of the field, and if they can keep the Patriots to right around 20 points, then maybe they can steal a win at the end of the fourth quarter with placekicker Brett Kern.
Why Will the Patriots Win this Game?
It will be a sure sign of the end of these New England Patriots if they can't get past these Tennessee Titans in this Wild Card matchup, a game that in the past Tom Brady's team wouldn't even have to play (he'd be watching that round from his couch, resting up for the next round).
If the Patriots can figure out a way to neutralize Derrick Henry, then they can win this game, because this year the Titans live and die by how Henry performs (and throw talented backup Dion Lewis into that strong mix), something that should not be difficult for New England's defense to do.
Another reason the Patriots should win this one is because they are playing at home in Foxborough, and the crowd there will be watching the only postseason game being played in Gillette Stadium this year so they will indeed make the kind of noise that will keep Tannehill from communicating with his offense effectively.
Titans vs Patriots – Who Will Win?
The New England Patriots will win this one – they are at home, they are the better team, and they will neutralize the Titans on the ground and force them to be one-dimensional, something that Tannehill will find difficult to overcome.
The Green Men of WSN's Picks and Best Bets Podcast predict the New England Patriots will win this one.
My prediction for the final score is Patriots 24, Titans 20.
Tennessee Titans vs New England Patriots Odds
The latest odds for Titans vs Patriots are provided by 888Sport NJ, DraftKings Sportsbook, and Caesars NJ.
Money Line
Bet on NFL With These NJ Sportsbooks

21+ | NJ, WV, PA, IN, IL, CO, IA, TN, MI, VA only | T&C apply
Great payment and customer support
Access to fantasy sports with one account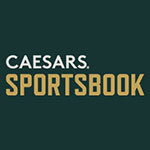 21+ | Terms and conditions apply
Bonus code wsn15
Huge variety of bets and sports
Easyregistration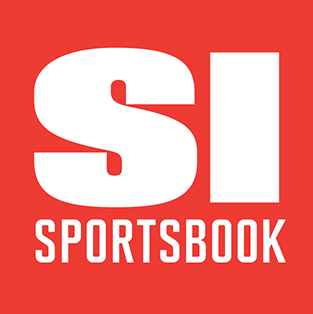 21+ CO Only | Terms and conditions apply
Beginner friendly
Fantastic odds
More NFL Predictions & Odds
2022 NFL Draft Running Backs Prospects, Predictions, and Picks
The 2022 NFL Draft will feature some top talent at the running back position, so here we break down the best.
NFL
21 March | 07:12 | Mike Lukas
Aaron Rodgers Trade Rumors, Predictions, Odds, Pick
Trade rumors regarding Aaron Rodgers are floating around so we share our predictions, odds, and pick of which team he will play for next.
NFL
7 March | 05:04 | Mike Lukas
NFL History of the Los Angeles Rams vs Cincinnati Bengals: Wins, Losses, and Other Helpful Trends
Let's go over the NFL History of the Los Angeles Rams vs the Cincinnati Bengals including the wins, losses, and other helpful trends to know before you place your bets.
NFL
8 February | 05:29 | Mike Lukas
Who Will Win the 2018 Walter Payton NFL Man of the Year?
During every NFL season, thirty-two players are nominated and at least one (or two) are selected and honored for their excellence on and off the football fie …
NFL
16 January | 09:24 | Mike Lukas
Super Bowl Locations: Which Stadiums Will Host the Big Game in the Coming Years?
For those who have ever wondered what goes into choosing a Super Bowl host stadium, check out this article that explores how a city is chosen for this much s …
NFL
30 November | 10:02 | Mike Lukas