Dallas Stars vs New York Islanders: Predictions, Odds and Roster Notes
How to Watch
Where: Nassau Veterans Memorial Coliseum, Uniondale, New York
When: Tuesday, February 4th at 7:00 PM EST
How (TV/Radio): ESPN+, New York Islanders TV/Radio: SNY, ESPN NY 1050 AM. Dallas TV/Radio: FSSW, The Ticket 96.7FM/1310 AM.
Team Notes
Dallas Stars
The Stars are eight points behind St. Louis for the top spot in the Western Conference and are in a three-way tie with Colorado and Edmonton at 62 points for 3rd place overall.
Dallas is 13-10-2 on the road this season, but only have a plus-5 goal differential, making them one of just seven teams in the West to post a positive differential.
The Stars stand at +600 to take the Western Conference and +1200 to win the Stanley Cup.
New York Islanders
The New York Islanders are only one point away from the final playoff spot in the Eastern Conference as their 64 points are just above a three-way tie for 7th place.
Good news for the Islanders is that they are 15-7-4 at home this year, with a goal differential of plus-10. They are one of nine teams with a double-digit goal differential in the East.
The New York Islanders are +2000 to win the Eastern Conference and +4000 to win the Stanley Cup.
Goalie Notes
Dallas Stars: Ben Bishop (18-11-3, 2.31 goals allowed average)
Bishop has won just two of his last five starts, but his performance on Saturday against the New Jersey Devils was terrific, saving 29 of 31 shots for a save percentage of 93.5%.
Away from Dallas, Bishop is 6-4-1 with a 2.87 GAA and a 90.9% save percentage.
With one day rest, Bishop is 2-6-2 this season with a 2.75 GAA and a 90.6% save percentage.
Bishop was 4-3-0 in January, saving 181 of 196 shots with a 92.3% save percentage.
New York Islanders: Thomas Greiss (14-7-2, 2.50 GAA)
It appears that Greiss has wrestled the starting job away from Semyon Varlamov, with the 34-year old netminder starting the first game back from break, a 4-3 overtime defeat to Vancouver.
Varlamov struggled in January, surrendering 21 goals over his seven starts that month with a paltry 90% save percentage.
Greiss saved just 20 of the 24 shots he faced against Vancouver on Saturday night, his first game to allow more than three goals since December 17th.
Greiss has made only three starts at home since the beginning of December.
Stats to Watch
Dallas Stars
The Stars are scoring just 2.56 goals per game on the road through their first 25 games away from Dallas. Opponents at home against the Stars are netting 2.8 goals per contest.
The Stars' power play on the road is non-existent, scoring only ten goals in 55 chances for a solid 18.2% success rate.
Dallas is last in the league in power-play chances on the road, as they are just one of two teams to have less than 60 man-advantage opportunities on the year.
In January, the Stars scored 2.4 goals per contest, good for 26th best in the NHL over last month.
New York Islanders
The New York Islanders are scoring 3.19 goals per home game, good for 17th overall in the NHL.
New York had just 23 power-play chances in January, the 27th most in the NHL last month.
The Islanders' power play at home has converted 10 of 56 chances for a 17.9% success rate.
In January, the Islanders netted 2.64 goals per game over the 11 contests last month, good for 22nd overall in the league.
Last Five Games
Dallas Stars
Dallas has won two of their last three games since coming back from the All-Star break, scoring three goals in each of those matchups.
Over their last seven road games, the Stars have won five matchups, averaging just 2.28 goals per contest.
The Stars defeated the Islanders at home, 3-1 on December 7th behind a goal and assist from winger Alexander Radulov.
New York Islanders
The Islanders are in danger of dropping out of the top 8 in the East after losing six of their last eight games. However, three of those losses came in overtime or shootout.
New York has lost three straight games at home, allowing 11 goals over the losing streak.
The Islanders have won two of their last three games against opponents from the Western Conference.
Bet on NHL With These NJ Sportsbooks

21+ | T&Cs apply
Great payment and customer support
Access to fantasy sports with one account

21+ | Terms and conditions apply
Fastest payout platform
Many withdrawal options
Promo code sports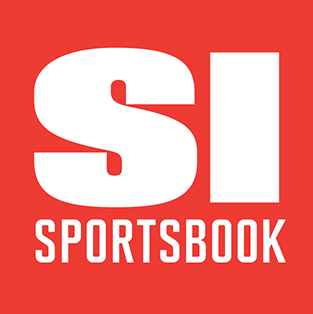 21+ CO Only | Terms and conditions apply
Beginner friendly
Fantastic odds
Bonus code win100
More NHL Predictions & Odds
2022 NHL Entry Draft: Who Will Be the 1st Overall Pick?
Check out 2022 NHL Entry Draft predictions! You'll find out who will go first, what are the top prospects and way more! …
NHL
7 July | 05:09 | Max Heering
Avalanche vs Lightning: Colorado Has Another Chance to Put Away Tampa Bay
Cale Makar and the Colorado Avalanche take on Steven Stamkos and the Tampa Bay Lightning in Game Six of the Stanley Cup Finals! Check out our breakdown and analysis! …
NHL
26 June | 16:14 | Max Heering
Lightning vs Avalanche: Avalanche Have Chance to Put Away the Lightning
Steven Stamkos and the Tampa Bay Lightning take on Cale Makar and the Colorado Avalanche in Game Five of the Stanley Cup Finals! Check out our breakdown and analysis! …
NHL
24 June | 17:41 | Max Heering