New York Rangers vs Anaheim Ducks: Predictions, Odds and Roster Notes
How to Watch
Where: The Honda Center, Anaheim, California
When: Saturday, December 14th at 7:00 PM EST
How (TV/Radio): Anaheim TV/Radio: Fox Sports West, KLAA 830 AM. New York TV/Radio: MSG, ESPN 98.7 FM.
Team Notes
New York Rangers
New York is one of four teams that are closing in on the 8th spot in the Eastern Conference as their 33 points are just three off the playoff pace.
The Rangers are 7-6-1 away from MSG this season and has posted an even goal-differential.
The Rangers have actually lowered to +4000 to take the East and +8000 to win the Stanley Cup.
Anaheim Ducks
Anaheim has posted 30 points this season, putting them tied for the second-worst record in the West.
The Ducks are 8-6-2 at home this year with a minus-10 goal differential.
Anaheim stands at +4000 to take the Eastern Conference and +8000 to win the Stanley Cup.
Goalie Notes
New York Rangers: Henrik Lundqvist (7-7-2, 3.22 goals allowed)
Lundqvist has lost three straight starts, allowing nine goals over the losing streak, saving 75 of 84 shots for an 89.2% save percentage.
On the road this season, Lundqvist has won just one of six starts, allowing 3.56 GAA and posting a 89.5% save percentage.
For the month of November, Lundqvist posted a 91.6% save percentage, winning five of nine starts.
Against the West, Lundqvist has started six games this year, posting two wins with a 3.06 GAA.
Anaheim Ducks: John Gibson (9-11-2, 2.82 goals allowed)
Gibson has lost five of his last seven starts for Anaheim, with two of those losses coming in overtime.
The Anaheim starter has allowed five goals in his two December starts with a 91.2% save percentage.
At home, Gibson has won six of 11 starts and posted a 2.55 GAA with a 92% save percentage.
Gibson is allowing 3.77 GAA in losses and 1.42 GAA in the nine wins he's posted this season.
Stats to Watch
New York Rangers
The Rangers are scoring just 2.20 goals per game in December, while being outshot 35.2 to 26.8 in those five contests.
New York has posted 26.8 shots per game this month, ranking them 29th overall in the NHL.
The Rangers have scored on four of their 17 power play opportunities this month.
Defenseman Libor Hajek is on the injury reserve for 3-4 weeks after spraining his knee during a game last week against Columbus.
Anaheim Ducks
Anaheim's power play has been anemic in December, drawing just nine opportunities in December. The club has scored on two of those chances.
The Ducks have scored 2.81 goals per home game, good for 25th overall in the NHL.
Anaheim's power play defense has been sharp this month, allowing goals on just two of 14 chances for their opponent.
The Ducks placed Nick Ritchie on the injury reserve after the left-winger sprained his left MCL. He will be out 6-10 weeks.
Last Five Games
New York Rangers
New York has won just three of their last seven games, posting only six points over that seven-game stretch.
The Rangers have won three of their last four home games, outscoring opponents 12-6.
New York has scored at least three goals in each of their last ten wins.
Anaheim Ducks
Anaheim lost five straight at home at the beginning of November.
The Ducks have lost three of their four home games this season.
The Ducks will play head onto the road for four straight road games after the game against the Rangers.
New York Rangers vs Anaheim Ducks Game Odds
The odds for the Rangers vs Ducks are provided by Unibet NJ, DraftKings Sportsbook, and 888Sport NJ.
Good luck!
Money Line
Bet On NHL With These NJ Sportsbooks

21+ | T&Cs apply
Great payment and customer support
Access to fantasy sports with one account

Terms and conditions apply | 21+ Only
Lots of betting options
Great live betting section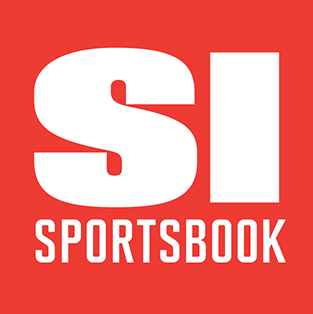 21+ CO Only | Terms and conditions apply
Beginner friendly
Fantastic odds
More NHL Predictions & Odds
2022 NHL Entry Draft: Who Will Be the 1st Overall Pick?
Check out 2022 NHL Entry Draft predictions! You'll find out who will go first, what are the top prospects and way more! …
NHL
7 July | 05:09 | Max Heering
Avalanche vs Lightning: Colorado Has Another Chance to Put Away Tampa Bay
Cale Makar and the Colorado Avalanche take on Steven Stamkos and the Tampa Bay Lightning in Game Six of the Stanley Cup Finals! Check out our breakdown and analysis! …
NHL
26 June | 16:14 | Max Heering
Lightning vs Avalanche: Avalanche Have Chance to Put Away the Lightning
Steven Stamkos and the Tampa Bay Lightning take on Cale Makar and the Colorado Avalanche in Game Five of the Stanley Cup Finals! Check out our breakdown and analysis! …
NHL
24 June | 17:41 | Max Heering