Toronto Maple Leafs vs Philadelphia Flyers: Predictions and Odds
How to Watch – Maple Leafs vs Flyers
Where: Wells Fargo Center, Philadelphia, Pennsylvania
When: Saturday, November 2nd at 7:00 PM EST
How (TV/Radio): Philadelphia TV/Radio: NBC Sports Philadelphia, WPG 95.5 FM. Toronto TV/Radio: Rogers, Sportsnet 590AM The Fan.
Team Notes
Philadelphia Flyers
Philadelphia has 11 points through their first 11 games as they've won five games and lost once in overtime.
The Flyers are 4-1-0 at home this season but have a two-game losing streak as they get ready to take on the Maple Leafs.
The Flyers stand at +2000 to take the Eastern Conference and +3500 to win the Stanley Cup.
Toronto Maple Leafs
The Toronto Maple Leafs are in fifth place in the Atlantic Division with 15 points, behind six wins and three OT losses in their first 14 games of 2019-20.
The Maple Leafs have an even goal differential on the year, scoring and allowing 49 goals.
Toronto Maple Leafs sit at +600 to win the East and +1300 to win the Stanley Cup.
Goalie Notes
Philadelphia Flyers: Brian Elliott and Carter Hart
Hart and Elliott are sharing goaltending duties for the Flyers as both have appeared in seven games for Philadelphia this season.
Elliott has allowed 3.10 GAA and won three of his five starts while posting a 90.4% save percentage.
Hart has been the lesser of the two netminders, posting an 86.4% save percentage and only won two of his six starts for the Flyers.
Hart does have a shutout to his credit this season but in his lone overtime game, he allowed two of three shots in the Flyers' only shootout to find the net.
Toronto Maple Leafs: Frederik Andersen (6-2-2, 3.03 goals allowed)
The Maple Leafs' starting goalie has won both of his games away from Toronto, posting a 1.50 GAA with a 94.6% save percentage.
In games where he's had three or more days of rest, Andersen has allowed 2.56 GAA with a 91.7% save percentage.
In his two games played on Saturday, Andersen has been terrific, allowing 2.42 GAA with two wins.
When leading after two periods, Andersen is allowing less than a goal on average in the third period, winning five of the six contests.
Stats to Watch
Philadelphia Flyers
The Flyers have scored 36 goals through their first ten games and allowed 38 for a minus-2 goal differential.
Although he has a minus-5 on the ice, Travis Konecny leads the team in goals, assists, and points.
The Flyers have scored one shorthanded goal this season.
Left-winger Michael Raffl has rebounded from a lower-body injury and returned to the lineup.
Toronto Maple Leafs
Toronto Maple Leafs' defense is allowing 22.9% of opponents' power-play opportunities to find the net.
Auston Matthews has 16 points, behind the strength of 11 goals, to lead the club in both categories.
On the power play, the Maple Leafs are 8 for 32, for a respectable 25% conversion rate.
Center John Tavares is recovering from a finger injury and could miss the game against the Flyers.
Last Five Games
Philadelphia Flyers
Philadelphia have lost two straight road games to Pittsburgh and the Islanders by the combined scored of 12-4.
In their first six road matches of the 2019-20 season, Philadelphia has been outscored by the count of 25-14.
The Flyers defeated Toronto 4-0 on October 9th, the first of four matchups against the two teams this season.
Toronto Maple Leafs
Toronto Maple Leafs have lost five of their last seven games, allowing at least four goals in each loss.
On the road, Toronto has lost three straight by the combined score of 13-7.
Toronto begins a three-game homestand after the road contest with Philly, where they are 4-1 this season.
Toronto Maple Leafs vs Philadelphia Flyers – Game Odds
The latest odds for the Maple Leafs vs Flyers game are provided by 888Sport NJ, DraftKings Sportsbook, and Unibet NJ.
Good luck!
Money Line
Bet on NHL With These NJ Sportsbooks

21+ | T&Cs apply
Great payment and customer support
Access to fantasy sports with one account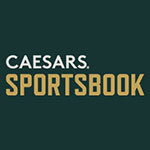 21+ | Terms and conditions apply
No betthroughs required
Lots of sportspecific promos
Promo code wsnfull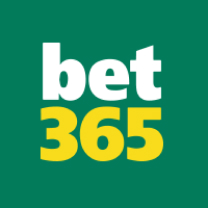 21+ | T&Cs, time limits & exclusions apply
Impressive range of bonuses
One of the worlds biggest sportsbooks
More NHL Predictions & Odds
2022 NHL Entry Draft: Who Will Be the 1st Overall Pick?
Check out 2022 NHL Entry Draft predictions! You'll find out who will go first, what are the top prospects and way more! …
NHL
7 July | 05:09 | Max Heering
Avalanche vs Lightning: Colorado Has Another Chance to Put Away Tampa Bay
Cale Makar and the Colorado Avalanche take on Steven Stamkos and the Tampa Bay Lightning in Game Six of the Stanley Cup Finals! Check out our breakdown and analysis! …
NHL
26 June | 16:14 | Max Heering
Lightning vs Avalanche: Avalanche Have Chance to Put Away the Lightning
Steven Stamkos and the Tampa Bay Lightning take on Cale Makar and the Colorado Avalanche in Game Five of the Stanley Cup Finals! Check out our breakdown and analysis! …
NHL
24 June | 17:41 | Max Heering