Wise Kracks Ep. 8 - Best NBA Betting Tips (w/ Circa Sportsbook)
Bill Krackomberger and Rosalie Michaels are back and if you plan to bet on the NBA this season, this week's episode is not to be missed. In addition to deep NBA betting strategy and an exclusive NBA pick, Krack is also joined by another interesting special guest.
Bill's NBA Betting Tips
To start the show and celebrate basketball's return, Krack is taking us to school on NBA betting. Similar to his approach to the MLB, which we covered in last week's show, Krack does the vast majority of his NBA betting on totals. In this week's strategy session he explains the key factors that go into picking totals and why it's one of the bets that offer the most consistent value.
Krack also puts the conversation in the context of this unusual 2020 pandemic season and all the changes that come with it.
After explaining over/under betting in the NBA, Krack shares an exclusive play on this week's game between the Lakers and the Clippers. Watch the episode for the details on that pick and make sure to use it quickly because the game is tipping off Thursday evening.
Special Guest from Circa Sportsbook
Following the strategy discussion is a conversation between Krack and Jeffrey Benson, the sportsbook operations manager at the Circa in Las Vegas. They cover a lot of ground, touching on the Circa's overall oddsmaking philosophy, how they approach sharp bettors like Krack, and the different holds that players can expect on different bets and sports.
They wrap up the conversation by discussing the amazing $3 million guaranteed Circa Sports Millions II contest happening during this year's NFL season.
Weekly Viewer Q&A
And, as always, Rosalie wraps up the show by asking Krack questions straight from the fans on Twitter. This week's questions include early MLB season results and how players opting out of the NFL can affect certain bets in that sport.
Watch the episode, subscribe to our channel on YouTube, and join us again next week for another value-packed hour of free sports betting information.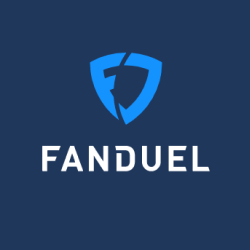 21+ | Terms and conditions apply
Free play options
Special contests for newbies

21+ | NJ only | T&C apply
Excellent live streaming options
Generous welcome bonus
Wide range of banking options
More Wise Kracks Betting Tips
Wise Kracks Ep. 4 - Buying Points & Key Numbers (w/ ESPN's David Bearman)
This week on Wise Kracks Bill Krackomberger and Rosalie Michaels go deep into explaining how to buy points on the spread using legal sports betting apps! …
PODCAST
2 July | 06:40 | Bill Krackomberger
Wise Kracks Ep. 3 - Westgate SuperBook's Jay Kornegay
This week the Wise Krackers are back and this time they're going deep into the concept of Line Shopping in sports betting.
PODCAST
25 June | 09:07 | Bill Krackomberger
Wise Kracks Ep.2: Golf Betting Tips + Strategies
The Krackman and Rosalie are back this week with special guest, legendary former Arnold Palmer caddie Cayce Kerr to talk about the PGA and betting tips! …
PODCAST
18 June | 07:46 | Bill Krackomberger
Line Shopping: Should You Bet with Only One Sportsbook?
29 January | 17:21 | admin
Best Sports Betting Strategies
1 January | 00:09 | admin
American Odds and the Concept of -110
2 October | 22:26 | admin
Bill Krackomberger
Billy "Krackman" Krackomberger has made his living as a professional sports gambler for nearly three decades. You have seen him on ESPN, Gaming Today, and SiriusXM. His connections in the sports gambling industry run all the way to the top. His bets move the lines and regularly have him banned from books for being too sharp. Email: [email protected]