FanDuel Sportsbook is rolling out a brand-new welcome bonus for all customers that create an account and follow a few basic steps.
Note that this deal is only valid for customers that do not have existing accounts with FanDuel. Those that do will not be eligible for the new welcome bonus.
What Is the New FanDuel Bonus?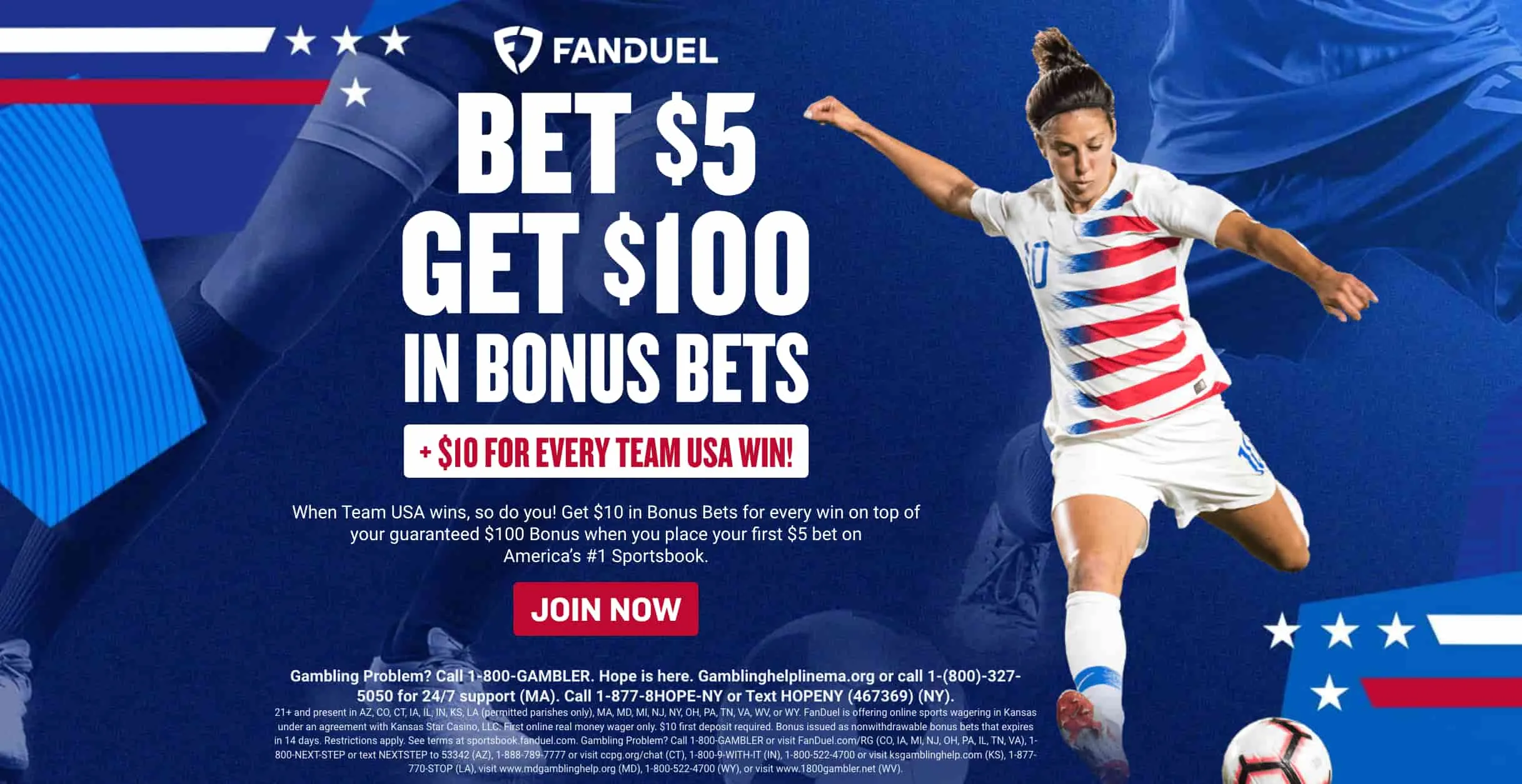 FanDuel is offering $100 in bonus bets to all first-time FanDuel customers that sign up for an account. Just click "Join Now" on the FanDuel web or mobile app and you will be redirected to the sign-up page.
You will then be prompted to enter a variety of information, such as your full name, address, birthday, and more. Once you are happy with all of the details, finalize your account to move one step closer to the $100 bonus.
After an account has been made, all that new users need to do is place a qualifying first-time deposit and place a real-money bet of at least $5 in any FanDuel market. No matter the outcome of that bet, the user will receive $100 in bonus bets.
All bonus bets will be awarded within 72 hours of the first bet processing.
What Are Fanduel Bonus Bets?
Bonus bets can be thought of as vouchers or tokens that are redeemable only at FanDuel. This means they cannot be withdrawn for cash or transferred to another sportsbook.
Bonus bets are not the same as cash but can be used as the stake for bets, meaning that they will cover the cost of the bet. Any winnings from bets made using bonus bets will result in cash payouts just as any regular bet would.
Be aware that bonus bets have an expiration date. Users can find out exactly when that is by expanding the details of their bonus bet or by looking at the terms and conditions of the welcome bonus.
Who Can Claim the FanDuel Promo?
All users that do not have FanDuel accounts, that are 21 or older, and that are in a state where FanDuel is legal can claim the FanDuel welcome promo. The deal runs until 11:59 p.m. ET on August 3.
As mentioned earlier, users will unlock the bonus bets once they place a wager of at least $5 in any FanDuel market. Users do not have to be residents of a state with legal sports betting but must be within that state's borders to place the bet.