Betsafe at a Glance
Colorado is the first state in the US to offer Betsafe, although it's unlikely to be the last. Instead, it feels like the company sees the Centennial State as just the first step in its voyage into the United States.
Betsafe is run by the Betsson Group, a Swedish company that hosts a number of online gambling websites and services and has been in the betting business since the 1960s. Betsafe was originally launched as a UK-facing platform, but today is available in many countries around the world.
Here are the headlines about Betsafe:
To legally bet with Betsafe, you must be at least 21 years old and physically located within the state of Colorado.
Betsafe has a partnership with Dostal Alley Casino in Central City, where you can also place in-person bets.
The app is licensed and regulated by Colorado's Limited Gaming Control Commission.
Betsafe's license was originally granted in late 2020, but delays meant the platform didn't officially launch until 2022.
Betsafe Software and Mobile Betting App
Betsafe is only available as a mobile app for the time being, with no traditional desktop site. It means you won't be able to access the lines from your desktop or laptop, but you can download the app for just about any type of mobile device – Android phones, iPhones, tablets, or iPads.
There is a desktop landing page for Betsafe, but it just has basic information and links to download the app.
Betsafe App
Betsafe's app has been custom designed to enter the Colorado market, and it shows. It feels like a modern sports betting app: a good mix of intelligent design, appealing aesthetic, and easy to use.
The red and black color scheme looks very smart, as do the real league logos they use to denote the different sports. The sports menu, which you can swipe through, is visible at the top of the screen.
The bet slip hides until you click on it, expanding to cover the whole screen when it's in use. The main menu is at the bottom of the screen, including quick links to different parts of the app: live betting, my bets, a search tool.
One feature we love is the live streaming of media, directly on the app. There are customized graphics for individual sports, giving live updates from the games as they happen. It looks like a live video will also be included. It's both a cool addition and a practical way to keep up to date with the games.
We also like the in-game parlay builder, which is a fun way to get creative with your bets. In other countries, Betsafe's app includes access to a full suite of casino games, but this is not the case in Colorado.
Download Betsafe App
Downloading the app is very easy, and basically the same as installing any other type of application on your phone. You'll find the app in both the Google Play Store and the App Store, and there are links to both from Betsafe's website.
All you'll need to do is make sure you're signed in with your Apple ID or equivalent, click on the download link and approve the installation. It'll begin downloading immediately.
Software and App Highlights
The app is very well designed. Swiping through the different betting options feels logical and natural, and the platform never feels cramped.
The live section is great, especially the graphics and info coming live from games.
Placing bets is simple, and so is keeping track of them in the My Bets section.
The parlay builder is fun.
Things to Improve
No option to bet via desktop.
No casino games on the app for now.
Bonuses and Deals at Betsafe $500 Deposit Match
Betsafe has a welcome bonus of up to $500 in the form of a deposit match.
There are daily odds boosts, which you can find on the app, and we expect more bonuses and promotions to appear very soon.
Betsafe Free Bet
Betsafe's Canadian-facing platform also offers free bets, including on eSports and even the live casino. In Kenya, you'll receive a free bet worth the value of your first deposit when you sign up.
Again, these are all good signs of what to expect from Betsafe. But for now, no free bets in Colorado.
Betsafe Bonus Code
Bonus codes or promo codes are like special passwords that you can use to unlock a bonus. For now, no Betsafe promo code has been released for Colorado.
Kinds of Bets and Odds
Betsafe is fully loaded in the betting department, with a range of bets and odds already up there with the other top sportsbooks available in Colorado. Here are the main things to know:
Betsafe has thousands of individual betting markets on a wide range of sports, both in the US and around the world.
Betsafe only exists as an app, but it does a good job of organizing its wide range of markets on the smaller screen.
The most popular bets appear most prominently, while hidden menus let you explore a wider range of options.
The live betting section is one of the most well-developed we have seen, with great betting options and live updates direct from the games.
Let's unpack all that a little.
Popular Bets
For just about every sportsbook in the US, the same few bets always wind up attracting the most action – money lines, point spreads, and totals. If you tap any sport from the menu, the first thing you'll see are those three markets for upcoming games.
Placing the bets is very easy too. Just tap on whichever one you want and the Betslip will pop up. You can test out different stakes and it will automatically show you how much you stand to win. Adding more selections triggers the different parlay options.
It all feels very easy.
Props and Futures
If you click the More Wagers icon beside any game, you'll see the full menu of bets associated with the game. Again, Betsafe does a good job of making it easy to sort through the different options.
For all the top sports, you'll find a full menu of props on every game. You can bet on things like layups in the NBA, rushing yards in the NFL, or the halftime score in basically any sport. Props are a fun way to get creative with your bets, and Betsafe has lots of them.
If you click into a sport you'll also find the futures bets. Futures are longer-term bets, like on the winner of a tournament or league. There are futures on offer for all the major sports and competitions, from the Super Bowl to the World Cup.
Parlay Bets
Betsafe also makes it easy to create parlays. It's simply a matter of adding as many legs as you want to the bet slip, and then choosing how you want to combine them.
There is also a same-game parlay tool, which is a great addition. It automatically displays a selection of suggested markets to build a parlay out of a single game – like choosing the winning score and first goal scorer in an NHL game for example. Playing around with it is a lot of fun.
Live Betting
The in-play section is a definite highlight. For one thing, there's a quick link to it always available in the menu at the bottom of the screen, which is convenient. Placing live bets is just as easy as regular ones, and the live section is similarly well designed as the rest of the app.
The best part comes when you open a live game. The live animated updates Betsafe has created look amazing on the small screen, and provide useful info. There's also a Cash Out feature, which lets you settle your bet early if you like. We're big fans.
Sports You Can Bet on at Betsafe
Betsafe is certainly not short of sports to bet on. The best US sportsbooks cover a huge range of sports, both in the US and further afield, and Betsafe slots perfectly into that group.
First up, you'll find tons of markets on all the top US sports leagues, as you would expect. Thanks to its connections with European bookmakers, Betsafe also offers some more left field options which aren't so common in US books.
We've put together a list of the sports you can expect below. Remember that this list is not definitive, and Betsafe is liable to change it up depending on the sporting calendar.
NCAA Baseball
NBA Basketball
MLB Basketball
NFL Football
NCAA Hockey
Australian Rules Football
Badminton
Beach Volleyball
Chess
Cycling
Handball
MMA
Pesäpallo
Pool
Rugby League
Rugby Union
Snooker
Table Tennis
Volleyball
Various Winter Sports
Betsafe Casino
Colorado does not currently support legal online casino games, so they are not included on Betsafe's app. However, we wouldn't be surprised if this were not the case if and when Betsafe expands to other states.
Again, a glance at Betsafe's activity in other countries can prove instructive. Betsafe routinely offers casino games integrated on its mobile platform, including blackjack, roulette, video poker, and many more.
It makes sense that if and when Betsafe can include casino games on their US platform, they will do so.
Betsafe Casino Bonus
In other countries, Betsafe normally offers separate welcome bonuses for the casino and the sportsbook. In Canada for example you can get a 100% deposit boost on your first deposit to the casino, along with 50 free spins.
This is the kind of thing we would expect to see repeated in the US if Betsafe winds up with casino games on its US platform.
Options for Deposits and Withdrawals
Betsafe's Colorado app represents the sportsbook's first steps into the US betting market, and there are a couple of spots where the platform feels a little unfinished at present. The bonus section is one, where Betsafe are yet to announce what sign up bonus is available to Colorado bettors.
The other is in the banking section, which is pretty thin with payment options as it is. This is something we fully expect will be filled out soon, and in truth the options that are there are some of the most popular at sportsbooks in general.
Still, here's what's available now:
Deposit Options:
VIP Preferred (ACH Transfer)
Casino Cage
Withdrawal Options:
PayPal
VIP Preferred (ACH Transfer)
Casino Cage
A quick glance at Betsafe's Canadian platform indicates that we can expect an expanded range of options in the near future, including methods like credit cards, PayNearMe, Paysafecard, or more e-wallets.
During our tests, all the available methods worked perfectly and performing transactions on the app is very smooth. Both our deposits and withdrawals appeared pretty much exactly as advertised, and Betsafe doesn't charge any fees either for deposits or withdrawals.
Check out an overview of the methods below:
| | | | | | | |
| --- | --- | --- | --- | --- | --- | --- |
| Method | Deposit | Withdrawal | Processing Time | Minimum Deposit | Max Deposit | Fees |
| PayPal | Yes | Yes | Instant for deposits, 2-5 days for withdrawals | $10 | Adjustable | Not from Betsafe |
| ACH Transfer | Yes | Yes | Instant for deposits, 2-5 days for withdrawals | $10 | Adjustable | Not from Betsafe |
| Cash at Casino Cage | Yes | Yes | Instant | $10 | None | No |
Signup and Registration
Signing up at Betsafe is extremely straightforward. The first step is to download the app, as we've detailed above. You'll be prompted to register if you're a new user, and provide the following information:
Your full name
Date of birth
Your email address and a unique password for your account
Address
Phone number
4 digits from your SSN
Once you've typed in all of the above you'll just need to confirm your info is correct, that you accept the terms and conditions, and finish the process.
Colorado gambling laws make it a legal requirement for any sportsbook to also verify the identity of their bettors – essentially making sure all of the info you provided above is correct. You won't have to do this right away, but your Betsafe account may be restricted until it's complete.
You can verify your identity by sending some additional personal documentation, like a copy of your driver's license or passport.
Betsafe Login – How to Access Your Account
You can log into your account in seconds, using the email address and password combo you provided when you signed up.
Since you'll be playing on an app, it's also very easy to get your phone to remember your details, use your face ID, or even just keep yourself logged in in the background. Very convenient.
Is Betsafe Legal in the US?
Betsafe is legal in Colorado, thanks to a partnership with Dostal Alley Casino in Central City. Just like in other states, Colorado betting laws require all online sportsbooks to have a physical component. To use Betsafe, you must be at least 21 years old and physically located in the state of Colorado.
Betsafe is also anticipated to become more widely available in other states before too long, with Colorado likely just the springboard to enter other US markets.
The sports betting situation in the US varies on a state-by-state basis. Since 2018, each state has been allowed to decide its own sports betting laws, and legislate for legal betting if they want. Many states have done so, and more are in the pipeline.
Operating in each state requires a separate betting license, along with a brick and mortar casino or sportsbook to partner with, just as Betsafe has in Colorado.
Security and Gaming License
Betsafe has a valid license from Colorado's Limited Gaming Control Commission. It's the job of the LGCC to regulate all sports betting activity in the state of Colorado, and make sure that the individual books are fulfilling their legal obligations.
For Betsafe's own part, the company has many decades of experience providing safe and secure ways to bet online. All the data hosted on the site is protected by encryption technology and not shared with any third parties.
Betsafe has received licenses from both AskGamblers and Responsible Gaming, recognizing the efforts that have been made to promote responsible gambling.
We're more than satisfied with Betsafe from a security point of view.
Betsafe Customer Support
Betsafe has a number of options when it comes to customer support.
Your first stop should be at the Help Centre, where you'll find a wide range of FAQs, all split up into different categories and searchable via a search bar. It's a great resource, and there's a good chance whatever query you have will be answered by one of the articles.
If you'd prefer to get in touch with someone, Betsafe offers both email support and live chat. During our tests, we were able to get in direct contact with support staff pretty much instantly, and they proved very helpful. We'd recommend this option.
If you or someone you know has a gambling problem call 1-800-522-4700.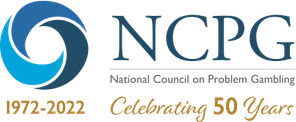 Betsafe is committed to responsible gaming. Links to Betsafe's responsible gaming policy and self-exclusion program may be found on Betsafe's website.
Overall User Experience
Overall, we're very happy with the user experience at Betsafe. In a world where more and more people are pivoting to mobile betting, this feels like one of the best-designed apps we've come across.
Everything is easy to use and easy to find, from placing bets to making deposits.
That said, it's true that some people still simply prefer to have a desktop option and don't like to use their phones. It doesn't bother us, but we do need to acknowledge that it's a reality for some. Given that, the addition of a desktop platform would be welcome.
Things Betsafe is Doing Right
It feels like early days for Betsafe in the US, but our experts have already seen more than enough to know that this is a high-quality platform. Betsafe has been around the block, and that fact is plain to see across its platform.
Here are our highlights:
The design of the app and user experience is second to none. It's easy to use, fun to explore, and impressive to look at. Mobile betting feels like the future for sports betting, and if every sportsbook followed Betsafe's lead in their mobile platforms we would be more than happy.
The range of bets and sports that Betsafe has launched is immediately among the best in the state. Whether you want the most straightforward Moneyline bets on the biggest games or obscure props you didn't even know existed, Betsafe has you covered. The inclusion of some truly out-there sports – like Pesäpallo – is a fun nugget too.
Betsafe's live betting section is excellent. Placing live bets feels just as smooth as regular bets, and the live updates and graphics from the games are next level. We love the cash-out option available for every bet too.
The impressive design extends to the customer support on offer too. The Help Centre is very useful and live chat support is always welcome.
Things Betsafe Could Work On
No sportsbook yet has made it through one of our reviews without getting a few pointers from our experts on where they can improve. Betsafe is no different.
It's worth noting that these feel things that are already in the pipeline, and we fully expect Betsafe to be aware of them already.
There aren't a whole lot of banking methods on offer right now. The PayPal and bank transfer transactions we tested worked perfectly, but the best books have a wider variety on offer. We expect credit card and debit card transactions and more very soon.
Betsafe has no desktop site, only a mobile app. This is perfectly fine for us. But some people prefer using their laptops, and they might be put off.
Betsafe Company History
Betsafe is owned by Betsson AB, a Swedish company that owns and operates a number of betting sites around the world including Betsafe, NordicBet, Inkabet, and more.
Betsson is a true gambling veteran, having supplied physical slot machines to Swedish casinos as far back as the 1960s, albeit under a different name. After decades in the industry, the company's international expansion ramped up around the mid-2000's, when it acquired gambling licenses in both the UK and Malta.
Over the years, Betsson slowly but surely expanded its operations by buying up smaller rival sites and investing in other media companies, like the Canadian Slapshot Media Inc. Betsson brands have also sponsored a variety of sports teams and sporting events in the UK and Europe.
Its Colorado app represents Betsafe's first steps in the US, although there is already a well-established Canadian-facing platform.
Comparison Table
Betsafe immediately feels different from a lot of its competitors thanks to its sheer commitment to mobile gaming. This is a forward-thinking sportsbook, who knows that modern bettors want high-quality mobile compatibility and aren't that interested in old-school desktop sites.
Sportsbook
Betsafe
DraftKings
BetMGM
Rating
8.5/10
9/10
8/10
Bonus
$500 Deposit Match
$1000 Deposit Bonus
$1000 Risk-Free Bet
Top Features
✔ Modern and easy to use app

✔ Excellent live betting options

✔ Stream live content on the app

✔ Great banking

options

✔ Access to

fantasy sports

✔ Beginner-friendly

✔ Parlays with

enhanced odds

✔ Impressive range

of bets

✔ $10 free bet

every week

States Licenced In
Currently licensed in Colorado only
Currently licensed in 14 states.
Currently licensed in 19 states.
Payment Methods
PayPal

VIP Preferred

Cash

MasterCard

PayPal

Discover

Online Banking

Play+

Wire Transfer

VIP Preferred

e-cheque

Cash

VIP Preferred

e-cheque

Visa

PayNearMe

Discover

Electronic Transfer

Online Banking

PayPal

MGM Rewards

Mastercard

Support
Live Chat

Email

Email

Phone

24/7

Live Chat

Email
It's true that some parts of the site feel a little green, and we expect Betsafe to improve as it grows.
For now, if you're in Colorado and looking for a fun and easy way to bet using just your phone, Betsafe is a great option. And if live betting is your thing, we can confidently say that Betsafe is already ahead of the competition.
The Final Word on Betsafe
Betsafe is an extremely exciting addition to the sports betting landscape in Colorado, and likely in more states before too long. While it might not be to absolutely everyone's taste, there's something refreshing about a brand being so dedicated to mobile gaming that it has abandoned a functioning desktop site outright.
The mobile platform is easily one of the best we've seen: easy to understand, impressive to look at and just generally a lot of fun to use. We love some of the characteristic European touches it brings too, like the ability to bet on Scandinavian sports.
As a relative newcomer to the Colorado betting options, it's perhaps not that surprising that there are a couple of areas that Betsafe feels unfinished – namely in its bonuses and banking options. However, we're confident the wheels are in motion to fix this.
For now, this is still one of the best mobile books out there.