Resorts Casino NJ Betting Site and Mobile App Review
Pros
Super simple and beginner friendly app and site
Comprehensive list of sports and betting options
Everything is easy to use at Resorts
Cons
The style of the site is overly simple for advanced bettors
Best DFS Options
There are lots of new legal online sportsbooks to choose from in New Jersey and in this expert review we're going to find out how Resorts Casino NJ's online betting site and app stacks up against the competition.
Resorts Casino opened its online sportsbook in early 2019 and after conducting a thorough analysis of the site we can honestly say that it brings a lot to the table.
In this review, our experts dig into what it's like betting on sports at Resorts NJ, including:
Testing out both the website and mobile app software.
Exploring the range of different bets and sports available on Resorts Casino NJ.
Explaining how to sign up and what bonuses and promotions are available.
We explain exactly what we like about Resorts, as well as the areas we think it can improve.
We hope that by the end of this review you'll have all the information you need to decide if Resorts Casino is the right New Jersey online sportsbook for you.
Is It Legal to Bet with Resorts Casino NJ?
Yes, as long as you're in New Jersey it's completely legal to place real money wagers on sports with Resorts Casino online betting site or app.
Resorts is one of the most iconic venues in Atlantic City, having originally opened its doors in 1978. In recent years, Resorts has made big strides into the world of online games, becoming one of the best online casinos in New Jersey.
After the US Supreme Court decision in 2018 that paved the way for legal online sportsbooks, it made perfect sense for the company to expand into the world of online sports betting.
Resorts Casino's land-based venue is currently hosting DraftKings' New Jersey sportsbook, one of the most successful in the state, but the casino also has a competing online sportsbook of its very own.
Here are the main things you should know about Resorts Casino NJ:
The Resorts site and betting app both feature the same comprehensive list of sports to bet on, as well as a full menu of different kinds of bets.
In order to place a bet at Resorts, you must be physically located in New Jersey, although you can set up an account from anywhere.
The online sportsbook is fully licenced and regulated by the New Jersey Division of Gaming Enforcement.
Resorts was a leader in the world of online casino games for a long time before moving into online sports betting.
The online sportsbook has a physical venue, at Resorts Casino in Atlantic City.
Resorts Casino NJ comes with a lot of positives. Although it is clear that online casino gaming is till a priority for Resorts, the sportsbook is a lot more than just an afterthought. Our experts found competitive odds, loads of betting options, interesting promotions and great security and support.
In the coming sections, we're going to be taking an in-depth look at all of these features and more.
Website Software and Mobile App
Resorts divides both its website and app between sports betting and casino games, so you only have to download one app to get access to both. When you create an account, you can automatically play at the casino and place bets at the sportsbook.
One of the first impressions you get when you land on the Resorts website is how simple it is. The sportsbook is really beginner friendly and couldn't be much easier to navigate around.
Some online sportsbooks have an unpleasant habit of cramming too much info on the page, or filling it up with glitzy adverts, but this is certainly not the case with Resorts.
The sports are listed neatly on the left hand side while the menu at the top of the page allows you to cycle between different parts of the site including live betting, promotions and recent sports results.
When you click into a sport, the different leagues and games are clearly shown along with the most popular bets. When you click into a game, you can browse all the bets available for the game.
On the right hand side is the "Bet Slip". When you click on a bet it is automatically added to the slip, with the functionality to move from straights to multi-bets built into the software.
The live betting section is great too, and when you click into a live game an interactive graphic appears beside the bet slip showing live updates from the game. You can even expand or hide the graphic, or lock it so that it stays on the screen even if you navigate away from that game.
The app works well too, with the same design as the website scaled down. On balance, we prefer the site as it feels less cluttered, but both work perfectly. For a list of the best sportsbook apps in your state check out our sports betting apps guide.
Software and App Highlights
Super simple, beginner friendly, and a color scheme that is easy on the eye.
Placing bets is intuitive and easy.
During our tests we found it easy to navigate to exactly what we were looking for on the website – there was no unnecessary info.
You can choose the style of odds you prefer to be displayed site-wide.
The live section, including the graphics showing stats and live updates from the game, works really well.
Minimal advertisements, which plenty of other sportsbook could learn from.
Things to Improve
We like the simplicity, but we have to admit that Resorts is not the flashiest site in the world. It's super functional, but we have definitely seen slicker and more visually striking online sportsbooks.
The "Help Center" section of the app opens a page in a browser window. We would prefer if it was simply contained in the app itself.
In fact, both the website and the app share a help section with the online casino, which in general has more going for it in terms of guides, FAQs and even promotions. We'd like to see the sports betting specific help section expanded to match.
The app feels a little more cluttered than the website.
Bonuses and Deals at Resorts Casino NJ
The online sportsbook is a new addition to the Resorts site, with the casino games still making up the bulk of both the site and app. Given this, perhaps it's not surprising that the bonuses and promotions tend to be more focused on the casino side of things as well.
Nevertheless, there are some valuable bonuses dedicated solely to the sportsbook.
When you sign up you will also be eligible for casino bonuses if you decide to play there, but bear in mind that you won't be able to simply transfer bonus money to your sports betting account without gambling it a certain number of times first.
Bonuses and promotions change all the time, but here's what our experts found during the review.
First Bet Matched up to $250
This is a pretty good welcome bonus without too many hidden conditions. Place your first bet after you set up an account and within 48 hours Resorts will give you a free bet of the same value, up to $250.
It doesn't matter if your bet wins or loses. If your first bet is $150, you will receive a $150 free bet. If your first bet is $350, you will receive a $250 free bet since this is the limit.
If you win your free bet, you only stand to receive the winnings (as opposed to the winnings + the stake).
Parlay Bonus
This is a regular promotion Resorts runs which lets you earn extra cash on your parlays.
Any time you place a parlay bet with 5 legs or more, you qualify for a boost in your returns. 5 picks gives you a 20% boost, 6 gives you 25% and so on.
The max you can receive is a 60% boost in your winnings, up to a value of $25,000. The bonus is paid out in cash, not free bets with wagering requirements.
100% Deposit Bonus
This bonus is only eligible for the casino, but you have the potential to transfer the bonus money to the sportsbook eventually.
New members get their first deposit matched up to a value of $1,000. So, whatever your first deposit, you will be given bonus funds worth the same amount.
In order to unlock the bonus funds, it must be gambled a certain number of times on casino games. How much you need to gamble it varies depending on the game.
If you do manage to unlock it, you would be free to use the money in the sportsbook, but it's not a straightforward process.
Other Bonuses
Resorts has loads of other regular bonuses and promotions which change all the time, but they are all focused on the casino games. As with the deposit bonus, you can eventually transfer any bonus winnings to the sportsbook, but only after the conditions are met.
We would love to see more of these promotions become available in the sportsbook, but at the moment Resorts' promotions are quite casino-focused.
Kinds of Bets and Odds at Resorts Casino NJ
The kinds of bets on offer are one of the key things we look for when we examine sportsbooks, along with how competitive the odds are.
We expect all sportsbooks to reach a minimum level in terms of betting options, while the very best find interesting innovations in their bets to take them to the next level.
Resorts Casino NJ gets a solid score for its betting options. Our experts found a good mix between popular bets, more obscure props and live options.
Here are the main things that jumped out at us:
The most popular bets are all covered, and they are by far the most visible when you click into a sport.
Resorts has a good selection of props on games for major sports, as well as all the most important futures.
We're big fans of the live betting section. There are a good number of bets for each live game without being overwhelmed by options, and the graphics and live stats are helpful.
Multi-betting is really easy, with the intelligent "Bet Slip" allowing you to cycle between different types of parlays and round robins easily.
The odds and betting lines were competitive with the other major legal online sportsbooks in New Jersey.
Next up, we're going to take a closer look at some of those features:
Popular Bets
Regardless of the sportsbook, most of the action tends to go on a few different types of bets: moneylines, point spreads and totals. Resorts Casino NJ knows this, and makes sure they are the most visible for each sport and match.
The simple design of the site, along with making the most popular bets super prominent, means that beginners looking to stick to bets like this will have no trouble.
Prop Bets
For betting on the NHL, NBA, MLB, NHL and soccer from around the world, there are typically a lot props available. You can bet on things like the number of shots on goal in NHL, the half time score in NBA or an individual player to receive a yellow card in soccer.
Resorts Casino is not quite at the very top, in terms of carrying the most obscure props possible, but in the opinion of our experts there are more than enough interesting prop options for the vast majority of bettors.
Live Betting
In our opinion, the live betting section of the website works brilliantly. Again, the simplicity of the site is a big reason for this – betting on live games means things are changing all the time, so a simple layout goes a long way.
You can click on "Live Betting" in the menu at the top of the page to see what games are available to bet on, with loads of options from super obscure leagues to the biggest games in the world.
You are not too limited in the types of bets either, with interesting props on the go throughout the game, like the timing of the next score.
Throw in the themed graphics and live stats and you can see why our experts liked this section so much.
Other Betting Options
At Resorts you can also find futures, parlays and other multi-bets, you can buy points on the spread and loads more.
In our opinion, there is more than enough here to really get stuck into a wide variety of sports betting styles and strategies.
What Sports Can You Bet on at Resorts Casino NJ?
As well as having loads of betting options, Resorts has a huge list of sports that you can bet on, in the US and around the world.
The major leagues like NHL, NBA, NHL and MLB are all covered, and they will probably attract the majority of the action.
However, there is plenty more to bet on beyond those leagues. You can find college sports, minor leagues, European leagues and international competitions.
Chances are, if you want to bet on a specific sport you will find it at Resorts.
Here is a full list of the sports available at Resort Casino NJ:
NFL Football
NCAA Football
NBA Basketball
NCAA Basketball
International Basketball
NHL Hockey
NCAA Hockey
MBL Baseball
NCAA Baseball
Soccer (MLS, Premier League, Chmapions League, La Liga, international and more)
Golf
MMA
Boxing
Tennis
Australian Rules
Cricket
Cycling
Darts
Motor Racing
Rugby Union
The list of sports available is liable to change depending on the time of year, but whatever you want to bet on, Resorts should have you covered.
How to Deposit and Cash Out at Resorts Casino NJ
Resports Casino NJ has lots of options for both depositing and withdrawing funds from your account, all of which are totally secure and protected.
Here is the full list:
Deposit Options
ACH Payments Bank Transfer
Online Banking Transfer
Resorts Card
PayNearMe
Cash at the Casino Cage
Withdrawal Methods
ACH Payments Bank Transfer
PayPal
Neteller
Resorts Card
Cash at Casino Cage
Our experts found that Resorts has a range of transaction options that is above average in New Jersey. In our opinion, there will be an option for everyone.
Banking Methods Comparison Table
To figure out which of the methods works best for you, check out this table we created:
| Method | Deposit | Withdrawal | Processing Time | Minimum Deposit | Max Deposit | Fees |
| --- | --- | --- | --- | --- | --- | --- |
| ACH Payments Bank Transfer | Yes | Yes | Instant for deposits, 3-5 days for withdrawal | $10 | Varies | Not from Resorts |
| Visa | Yes | No | Instant | $10 | $3,000 per day | Not from Resorts |
| Mastercard | Yes | No | Instant | $10 | $3,000 | Not from Resorts |
| PayPal | Yes | Yes | Instant | $10 | none | Not from Resorts |
| Neteller | Yes | Yes | Instant | $10 | $10,000 | Not from Resorts |
| Online Banking Transfer | Yes | No | Instant | $10 | $1,500 per day, $3,500 per week | Not from Resorts |
| Resorts Card | Yes | Yes | Instant | $10 | Varies | Not from Resorts |
| PayNearMe | Yes | No | Up to 30 Minutes | $10 | $500 every 24 hours | Yes |
| Cash at Casino Cage | Yes | Yes | Instant | $10 | None | No |
Signup and Registration
Online sportsbooks like to make the signup process as quick and pain-free as possible.
Since Resorts Casino NJ is fully legal and regulated, the sportsbook is able to provide a straightforward process. Our experts ran into no problems during their tests, and the whole thing only took a few minutes.
Remember that even though you need to be physically located in New Jersey to place bets, you can sign up from anywhere.
To sign up, just follow these simple steps:
Click the "Join Now" button at the top of the website.
The first step is to provide your login details. Type in your email address and choose a password.
Next, you need to give a few personal details: your name, gender and date of birth. When you are ready, click "Next"
Now you need to give some info about your address. Type in your full address, including your Zip Code. You also need to give your mobile number. Remember that all of your information if private, and will not be shared with anyone.
This screen is also your opportunity to type in a bonus code. Make sure you check out our links before you sign up to get the best one possible.
Finally, you need to check a few boxes, agreeing to the terms and conditions and confirming your age and identity. When you've done that, click "Register".
Before you finish, you will need to enter 4 digits from your SSN. Again, this information is private and is needed to verify your identity. Once you've entered the digits, you are finished!
Once you are all signed up you can head straight to the cashier to deposit funds using one of the methods we discussed above, and claim your bonus.
Security and Gaming Licence
Once sports betting was legalized in New Jersey in June 2018, all of the concerns users might have had about using strange sites to place bets online disappeared in an instant.
Legal sportsbooks in New Jersey are licenced and regulated by the New Jersey Division of Gaming Enforcement, which holds them to the highest standards of security.
The body oversees everything, from the integrity of the sportsbook's software, to the security of banking transaction and the handling of personal information.
Resorts Casino NJ is no exception, and our experts have found absolutely no issues with its security.
The sportsbook is fully licenced and totally secure, and we are happy to recommend it from that point of view.
Customer Support
Customer Support can be something of an afterthought when deciding how much you like a sportsbook, but in our view good support is essential.
You never think about it until you need it, but when you do run into problems it's reassuring to know that there is help there for you.
Our experts gave Resorts a good score for its customer service. The "Help" button is always available at the bottom of the page. When you click on it, you have the option to search through FAQs by keyword, or speak to an agent using the Live Chat feature.
The FAQs are pretty helpful, even though they seem to be more skewed towards information about casino games than the sportsbook.
The Live Chat is great, and during our tests we had a few questions, which were answered super quickly and easily.
Things Resorts Casino NJ is doing right
Resorts is a well known fixture on the casino scene in New Jersey, and the casino had already signed a deal with DraftKings to host its sportsbook, so we were interested to see how Resorts' own sportsbook matched up.
After all of our tests, we found plenty to like about Resorts NJ.
Here are our highlights:
Both the site and the app are super simple and beginner friendly. We think the sportsbook is especially suited for users who already love online casino games, and want to dip their toes into online sports betting too.
The list of sports is comprehensive and the variation in betting options is very good too.
Live betting on Resorts Casino NJ is easy and fun – we especially like the graphics showing live updates from the games.
Everything is easy to use at Resorts – there are loads of transaction options, the customer service is attentive and placing bets is very straightforward.
Things Resorts Casino NJ Could Work On
Every sportsbook has areas that can be improved and Resorts is no different. Here are our biggest complaints:
The style of the site is overly simple. It's great for beginners but if you are looking for something more modern with cool graphics, this is not it.
The bonuses and promotions are fine, but not spectacular. We would love to see them push the boat out for the welcome bonus, and maybe add a reload bonus.
On a similar note, we are not fans of having so many bonuses that are exclusive to the casino games. Give us equality between the sportsbook and the casino bonuses!
If you are looking for super obscure types of bets, like player-specific props, you might not find them at Resorts. The range of betting on offer is good, but it's not top of the line.
Resorts Casino NJ Company History
Resorts Casino is one of the most historic institutions in New Jersey, right down to the building which has been standing for nearly 100 years.
Resorts International purchased the property on Atlantic City's famous boardwalk and it became the first casino hotel in the state when it opened in 1978.
As the casino industry grew in Atlantic City over the years, Resorts was always at its center.
Resorts was also one of the first casinos to really embrace online casino gaming, so it was no surprise to see the casino jump into the online sports betting industry once it was legalized in New Jersey.
The Final Word on Resorts Casino NJ
The legal online sports betting space in New Jersey is filling up fast but we think Resorts Casino should be considered as one of the better options.
In terms of its platforms, Resorts have clearly decided to focus on on simplicity. Neither the site nor the app look particularly striking, but their simple layout means they're easy to use and really beginner friendly.
Resorts is perfect for users who are interested in splitting their time between casino games and sports betting.
We love the live betting section, where the live graphics really stand out against the simple theme.
The range of bets on offer is super competitive, and the list of sports on offer is impressive too.
In terms of downsides, if you're looking for super obscure bets – the more out-there props and exotics – you might not find them at Resorts.
Visually, it's definitely not the most amazing looking sportsbook we have come across.
The promotions on offer are good but not great, which is an area we think Resorts could do with improving.
Overall though, we were impressed with Resorts. We found no glaring weaknesses, and our scores reflect that.
If you like the sound of Resorts, check out our links before you sign up to get the best possible bonus.
Sportsbook
Resorts
DraftKing
BetRivers
Rating

⭐ 7,2/10

⭐ 9/10

⭐ 9/10
Bonus
$80 1ST DEPOSIT
BONUS
$1000 DEPOSIT
BONUS
$250 DEPOSIT
MATCH
Top
Features
✔ Easy site
navigation✔ Beginner
Friendly
✔ Great banking
options✔ Access to
fantasy sports✔ Beginner friendly
✔ Wide range of
betting options✔ Top notch
customer service✔ Promo Code
'250MATCH'
States
License In
Currently licensed
in New Jersey.
Currently licensed
in 14 states.
Currently licensed
in 11 states
Payment
Methods
ACH Payments
Bank Transfer
Visa
Mastercard
PayPal
Neteller
Online Banking
Transfer
Resorts Card
PayNearMe
Cash at the
Casino Cage
Visa
MasterCard
PayPal
American Express
Discover
Online Banking
Play+
Wire Transfer
VIP Preferred
e-cheque
Cash
Visa
MasterCard
ACH Transfer
Online Banking
BetRivers Play+
card
Support
💬 Live Chat
📧 Email
📞 Phone
📧 Email
📞 Phone
💬 Live Chat
📧 Email
📞 Phone
FAQs
Is Resorts Casino NJ legal to bet with?
Yes. Resorts Casino NJ is fully licenced and regulated by the New Jersey Division of Gaming Enforcement, and totally legal as long as you are in New Jersey.
Can you bet on mobile with Resorts Casino NJ?
Yes. The Resorts app is split between the sportsbook and casino games, and can be downloaded for iOS and Android devices from app stores or the Resorts website.
Do you have to be in New Jersey to bet with Resorts Casino NJ?
Yes. You can set up your account from anywhere, but you must be physically in New Jersey to place a bet.
Does Resorts Casino NJ offer a no deposit bonus or free bets?
Yes, generally. The types of bonuses tend to change all the time, but new users can expect a sign up bonus of some kind.
Does Resorts Casino NJ have good odds?
Yes. Our experts found that Resorts has odds that are competitive with the other major sportsbooks in New Jersey.

21+ | NJ, WV, PA, IN, IL, CO, IA, TN, MI, VA only | T&C apply
Great payment and customer support
Access to fantasy sports with one account
Beginner friendly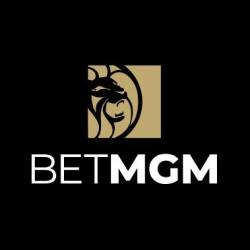 21+ | Terms and conditions apply
Boosted parlays with enhanced odds
Impressive range of bets
10 free bet every week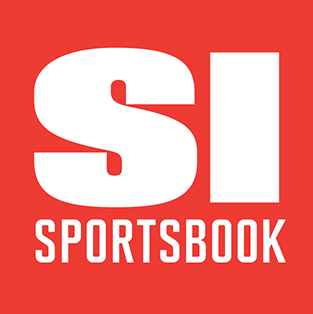 21+ CO Only | Terms and conditions apply
Beginner friendly
Fantastic odds
Promo code 7500back