UFC Fight Night: Woodley vs Burns - Predictions & Betting Odds [May 30]
Former welterweight champion Tyron Woodley returns to the octagon for the first time since losing his welterweight strap last March to Kamaru Usman
Undefeated at welterweight, Gilbert Burns is coming off of a TKO victory over two-time title challenger Demian Maia
Women's strawweight contender Mackenzie Dern looks to bounce back after suffering the first loss of her professional MMA career last October
| | |
| --- | --- |
| What | UFC on ESPN: Woodley vs. Burns |
| Where | UFC Apex Facility, Las Vegas, Nevada |
| When | Saturday, May 30, 7 PM EST |
| How to watch | Watch on ESPN+ here! |
The UFC is coming home.
Despite no official word from the Nevada State Athletic Commission, who suspended all fight licenses amid the COVID-19 pandemic in late March, UFC President Dana White confirmed that this event will be held in the city of Las Vegas.
Originally scheduled to be held last week on May 23, the UFC pushed the card back in order to host it in their very own UFC Apex facility. It was stated that if Las Vegas did not lift their restrictions, the event would be held in Arizona, who had allowed the return of professional sports on May 15.
On top of the Tyron Woodley/Gilbert Burns main event, this main card features two fights that had been postponed. Blagoy Ivanov will finally Augusto Sakai and Mackenzie Dern will take on Hannah Cifers.
Fight Night Odds
Tyron Woodley vs. Gilbert Burns – Welterweight Division
Tyron "The Chosen One" Woodley (19-4-1)
It has been over a full year since Tyron Woodley lost his welterweight gold. After winning it from Robbie Lawler in dominant fashion in 2016, Woodley defended the strap three times against opponents Stephen Thompson, Demian Maia, and Darren Till. On March 2, 2019, Woodley faced a new challenger in Kamaru Usman. Uncharacteristically, Woodley was dominated for much of the fight and Usman would go on to becomes the new undisputed champion via unanimous decision.
Woodley has had several setbacks since. Originally set to rematch Lawler last June, Woodley had to pull out of the bout agreement due to an injury to his hand. Once healed, he was scheduled to face Leon Edwards earlier this year in England. However, due to the pandemic and travel restrictions imposed by the U.K., the fight was cancelled when the UFC moved the card to the U.S. and Edwards couldn't make the trip.
Fighting professionally since 2006, the Missouri-born Woodley currently trains out of St. Louis with Duke Roufus at his Roufusport gym. Standing at 5 ft. 9 in. tall, Woodley possesses a reach of 74 inches and a lot of power. He boasts NCAA division I wrestling credentials as well as a black belt in Brazilian jiu-jitsu under Din Thomas. He is ranked as the number-one welterweight in the UFC and the 14th-best pound-for-pound male fighter.
Gilbert "Durinho" Burns (18-3)
Fighting in the UFC's lightweight division since 2014, Gilbert Burns made the move up to welterweight in the summer of 2019. His first professional welterweight bout since 2013, Burns took on Alexey Kuchenko and defeated him via unanimous decision. He followed that performance up with another decision win over the dangerous Gunnar Nelson a little over a month after as a short-notice replacement. His last fight, and possibly most impressive win, followed. This past March, Burns took on the former two-time title challenger Demian Maia. Maia had only been finished once in his UFC career, back in 2009. Fighters such as Anderson Silva, Tyron Wodley, and Kamaru Usman defeated him, but never finished the fight. On March 14, Gilbert Burns defeated Demian Maia by an astonishing first-round TKO. He was awarded performance of the night.
At 33-year-old, Burns is five years younger than his opponent. He will have a one-inch height advantage over Woodley but will suffer from a three-inch disadvantage. The Brazilian fighter trains out of Florida with Hard Knocks 365 and he holds a second-degree black belt in Brazilian jiu-jitsu under Rafael "Fofitio" Barros. He has been fighting professionally since 2012 and is currently ranked as the number-six welterweight in the UFC.
Our Pick: Gilbert Burns via decision.
Blagoy Ivanov vs. Augusto Sakai – Heavyweight Division
Blagoy Ivanov (18-3, 1 no-contest)
Since joining the UFC in 2018, Blagoy Ivanov has gone 2-2 for the promotion. He lost his debut against Junior dos Santos via unanimous decision. Following the loss, Ivanov went on to have some heavy-hitting battles against Ben Rothwell and Tai Tuivasa – both of whom he beat by decision. Ivanov last fought on November 2 of last year at UFC 244. He took on top-5 heavyweight contender Derrick Lewis. Lewis would eke out a split-decision victory over Blagoy.
The Bulgarian fighter is a former WSOF heavyweight champion and a world sambo and judo champion. He almost competed in Judo during the 2012 Olympic games but chose to pursue MMA. Standing at 5 ft. 11 in. tall, Blagoy has a reach of 73 inches. Fighting professionally since 2007, he has a black belt in judo and an international master of sport in sambo. He currently trains with the American Kickboxing Academy. The 33-year-old is ranked as the UFC's 12th-best heavyweight.
Augusto Sakai (14-1-1)
Augusto Sakai first made a name for himself in the UFC by appearing on the Dana White Contender Series. On the show, in 2018, Sakai defeated Marcos Conrado via TKO. He has since fought for the promotion three times, winning all three of his fights – one by TKO, one by KO, and one by split-decision over former UFC heavyweight champion Andre Arlovski. He looks to extend his winning streak to four in a row this Saturday.
The Brazilian-born fighter stands at 6 ft. 3 in., giving him a four-inch advantage over Blagoy. He will also possess three more inches in reach over his opponent. The former Bellator fighter has only one loss on his record and is currently ranked as the UFC's 13th-best heavyweight right behind Ivanov. He trains with the Gile Ribeiro Team and has been active in MMA since 2011.
Our Pick: Blagoy Ivanov via decision
Roosevelt Roberts vs. Brok Weaver – Lightweight Division
Roosevelt "The Predator" Roberts (9-1)
Roosevelt Roberts headed into Dana White's Contender Series as an undefeated fighter with a record of 5-0. He impressed on the show, submitting Garrett Gross. He made his UFC debut in 2018 and submitted Darrell Horcher in the first round, earning a performance of the night bonus.
He won his next fight before losing his first professional fight to Vinc Pichel – a unanimous decision loss. He has since bounced back, however, by defeating Alexander Yakovlev by decision last November.
Born in the United States, Roberts is a big lightweight, standing at 6 ft. 1 in. tall and having a 73-inch reach. Training out of California, Roberts holds a brown belt in Brazilian jiu-jitsu and has been fighting professionally since 2016. He is 26-years-old.
Brok "Chata Tuska" Weaver (15-4)
Like his opponent, Brok Weaver made a name for himself via the Dana White Contender Series. While on the show he defeated Devin Smyth via unanimous decision. He went on to make his UFC debut earlier this year, taking on Rodrigo Vargas. Unfortunately, the fight was stopped within the first round due to an illegal knee delivered by Vargas to a Brok Weaver who was already down on the mat. Weaver was given the win by disqualification – his second DQ win within his last three pro fights.
Brok Weaver will stand one-inch shorter than his opponent but the two possess an equal 73-inch reach. Born in the U.S., weaver trains out of Mobile, Alabama. He is currently on an eight-fight winning streak.
Our Pick: Roosevelt Roberts via TKO.
Mackenzie Dern vs. Hannah Cifers – Women's Strawweight Division
Mackenzie Dern (7-1)
Mackenzie Dern's professional career has not been without its controversy. The jiu-jitsu specialist was an undefeated 5-0 before joining the UFC.
Dern missed weight two out of those five times. She made her UFC debut in 2018, eking out a close split-decision against Ashley Yoder. She would win her next fight via submission, showing off her grappling skills, but the win was marred as Dern, once again, missed weight. Her last fight occurred last October. It was Dern's first fight back since having a child. She was defeated by Amanda Ribas via decision.
The loss was the first of Dern's professional MMA career.
Mackenzie Dern is a Brazilian fighter who stands at 5 ft. 4 in. tall. She has a reach of 63 inches and is 27-years-old. She is a highly decorated Brazilian jiu-jitsu practitioner and former world champion. She trains with Blackhouse MMA and holds a black belt in Brazilian jiu-jitsu under master Wellington "Megaton" Dias.
She has been actively fighting in mixed martial arts since 2016. She is currently unranked in the strawweight division.
Hannah "Shockwave" Cifers (10-4)
Since joining the UFC in 2018, Hannah Cifers has put together a record of 2-2. After losing her UFC debut to Maycee Barber, Cifers strung together two wins in a row – both by decision, one of them a split. In her last fight earlier this year, Cifers took on Angela Hill. Cifers was stopped in the second round via TKO.
Cifers stands at 5 ft. 1 in. tall, which will cause her to have a three-inch height disadvantage in this upcoming fight. She down, however, possess and equal reach to that of Dern's. Born in North Carolina, Cifers has been fighting professionally since 2013 and has a purple belt in Brazilian jiu-jitsu.
Our Pick: Mackenzie Dern via submission.
Note!! A welterweight bout between Kevin Holland and Daniel Rodriguez was originally expected to take place on the main card of this UFC event. However, Holland was forced to withdraw from the bout due to an injury. At the time of writing, it is uncertain if the UFC will seek a replacement fighter for Rodriguez.
Bet on UFC with the best NJ sportsbooks!

21+ | T&Cs apply
Wide range of betting options
Top notch customer service
Promo code sports

21+ | T&Cs apply
Great payment and customer support
Access to fantasy sports with one account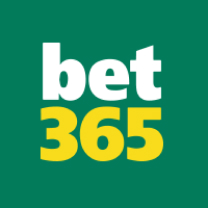 21+ | T&Cs, time limits & exclusions apply
Impressive range of bonuses
One of the worlds biggest sportsbooks
More UFC Predictions & Odds
UFC Fight Night: Number-Four Bantamweight Cory Sandhagen Takes on Number-Ten Ranked Song Yadong
See our UFC Fight Night preview, it covers the latest odds, top predictions, and the best bets for Sandhagen vs Song and the other fights on the card.
UFC
14 September | 01:02 | Ryan Bristlon
UFC 279 Diaz vs Ferguson: Prelims Odds, Predictions, Picks
We break down the UFC 279 Prelims! Find the latest odds, predictions, and our free picks for each fight on the undercard.
UFC
9 September | 19:18 | Jean Marc Valente
UFC 279 Predictions: Chimaev Will Go Toe-To-Toe With Legend Nate Diaz
See our UFC 279 preview, it covers the latest odds, top predictions, and the best bets for Chimaev vs Diaz and the other fights on the card.
UFC
8 September | 05:24 | Ryan Bristlon
How to Bet on Sports Online in New Jersey
30 November | 03:25 | admin
Ultimate UFC Betting Guide
Should You Bet on the Public Underdog?
8 January | 00:41 | admin