FC Neman Grodno vs Ruh Brest: Predictions and Betting Odds
FC Neman Grodno vs Ruh Brest: Predictions and Betting Odds
WSN Pick's: FC Neman Grodno vs Ruh Brest - Draw
Neman Grodno host Ruh Brest during Gameweek 8 of the Belarusian Premier League
Neman Grodno sit 14th in the league table, with five points separating them from the relegation zone.
Ruh Brest are currently ranked 11th in the table after a draw in their last match.
Neman Grodno – Ruh Brest Game Odds
Neman Grodno are coming off of a large defeat, but have mostly been solid playing on their home pitch. Ruh Brest having shown much-attacking talent and will likely attempt to thrive on a counterattacking gameplan. We are expecting a draw between these two struggling clubs.
WSN Pick's: Draw, at +190.
The odds for Neman Grodno 1-1 Ruh Brest are provided by BetMGM, DraftKings Sportsbook, and 888Sport NJ.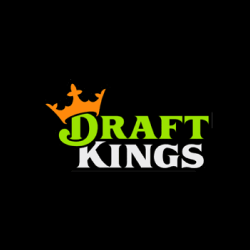 Play daily fantasy games here! Get a FREE contest entry with DraftKings!
New Users Only. Min. $5 Deposit. Eligibility restrictions apply. See DraftKings.com for details.
FC Neman Grodno vs Ruh Brest Game Overview
What: Neman Grodno vs Ruh Brest (Belarusian Premier League)
Where: Stadyen Nyoman Hrodna (Grodno)
When: Saturday, 9 May 2020, 10:00 AM EST
How (TV): bet365 Live Stream
If you reside in New Jersey, you can live-stream the Belarus Premier League with bet365 NJ.
To start streaming, simply register at bet365 NJ and add some money to your account.
In order to be eligible, you need to either have a funded account or to have placed a bet in the last 24 hours.
FC Neman Grodno Match Preview
| | |
| --- | --- |
| Manager: | Igor Kovalevich |
| Standing: | 2-2-3 (14th in Vysheyshaya Liga) |
| Top Scorer(s): | Gegham Kadimyan (4), Pavel Zabelin (2) |
| Form: | L-W-L-D |
Previous Fixture: BATE Borisov (3-1) Neman Grodno
Match Highlights (03-05-2020)
Expected Team Sheet:
| | |
| --- | --- |
| Starting XI | Subs |
| #91 D. Dudar (GK) | #14 O. Murachev |
| #4 A. Vasiljev | #11 V. Zhukovskiy |
| #28 D. Stojkovic | #23 A. Slabashevich |
| #25 E. Leshko | #5 R. Vegerya |
| #24 A. Yakimov | #9 R. Pasevich |
| #46 A. Legchilin | #17 E. Khvalko |
| #7 G. Kadimyan | #19 S. Kurganskiy (GK) |
| #18 P. Zabelin | #29 D. Ivanov |
| #10. V. Koval | |
| #13 G. Rassadkin | |
| #45 Z. Marusic | |
Neman Grodno has been inconsistent to say the best through eight weeks of the Belarusian Premier League campaign. They perform best at home where they are yet to lose and have scored six goals to their opponents' one. They face a Ruh Brest side that is yet to win on the road.
Igor Kovalevich's side is coming off of a 3-1 defeat to BATE Borisov this past Sunday. After going down 2-0 before 20 minutes had even elapsed, Neman Grodno was only able to muster a consolation goal before the whistle sounded to a 3-1 defeat. Gegham Kadimyan was the goal scorer.
Neman Grodno hope to claw their way further from the relegation zone with a win over Ruh Brest. Ruh Brest has been similarly inconsistent throughout the season and Neman Grodno will want to capitalize. Despite only nine points in seven matches, Neman Grodno must overcome a Ruh Brest defense that has conceded only three goals this season.
Ruh Brest Match Preview
| | |
| --- | --- |
| Manager: | Aleksandr Sednyov |
| Standing: | 2-3-2 (11th in Vysheyshaya Liga) |
| Top Scorer(s): | Oleksii Kovtun, Ilya Kolpachuk, Pavel Sedko (1) |
| Form: | D-D-W-D |
Previous Fixture: Ruh Brest (1-1) Gorodeya
Match Highlights (02-05-2020)
Expected Team Sheet:
| | |
| --- | --- |
| Starting XI | Subs |
| #1 A. Nechaev (GK) | #59 I. Kopalchuk |
| #24 V. Gayduchik | #15 E. Bogomolskiy |
| #3 A. Rakhmanov | #17 V. Morozov |
| #5 William | #7 O. Nikiforenko |
| #22 G. Andronic | #11 A. Antilevskiy |
| #31 M. Chizh | #16 R. Stepanov (GK) |
| #13 O. Migunov | #29 Y. Oreshkevich |
| #10 P. Sedko | #78 D. Sibilev |
| #20 A.Kontsevoy | |
| #14 V. Vasiljev | |
| #77 A. Diallo | |
Ruh Brest haven't had the most encouraging run to begin the 2020 Vysheyshaya Liga season. Despite an opening match win over Dinami Minsk, Ruh Brest have failed to capitalize on that inaugural match momentum.
At this point in the season this Ruh Brest side has become famous for their low-scoring matches. Opting for a safe approach to matches, rather than exposing their comparably less talented side. They are faring well for a promoted side though, as they rest six points out of the relegation zone.
Ruh Brest need to put together an attacking gameplan if they hope to defeat Neman Grodno. Sitting back can be fine tactically, but should Ruh Brest continue to lose or draw they'll find themselves right back in the second division. They've only scored once in their last four away matches, so all eyes are on manager Aleksandr Sednyov's tactics.
What's at Stake?
Ruh Brest and Neman Grodno have played each other seven times. The all-time head-to-head is tied with two wins for each club and three draws.
A win for Neman Grodno could push them as high as sixth in the league table.
A win for Ruh Brest could push them as high as fourth in the league table.
Players to Watch
Neman Grodno: (MID) #7 Gegam Kadimyan
Odds taken from DraftKings Sportsbook
| | |
| --- | --- |
| Gegham Kadimyan Player Props vs Ruh Brest | |
| Player to Score | +240 |
| First Goal Scorer | +525 |
Gegam Kadimyan with his fourth goal of the season!#GoalOfTheDay #VysheyshayaLiga pic.twitter.com/GXVSwkVLZi

— Christian Jope (@diekoningjope) May 7, 2020
In what has been a disappointing opening to the Belarusian Premier League season for Neman Grodno, a bright spot for the team has been the play of Armenian midfielder Gegam Kadimyan.
The midfielder is on track to outpace his highest ever goal-scoring effort in a season as he's already collected four goals in seven matches! Usually, an outside oriented winger, Kadimyan has relished the opportunity to play as a ten and push into the box where his finishing ability has been on full display.
Considering Neman Grodno's struggles on the defensive side in their last match, Kadimyan's effort going forward will have to act as both threat to the opposition and outlet for his own backline.
Ruh Brest: (DEF) #5 Joao William
Brazilian center back Joao William may only be 23 years old, but the defender is has shown a veteran's confidence at the center of his backline.
William is a powerful defender who has shown impressive pace in recovery and yet maintains the size to challenge the towering target men he's come up against.
His consistency at the back is a massive reason why Ruh Brest has conceded so little in their seven matches so far this season. He is already one of the top center backs in the Belarusian League.
More Belarusian Premier League Predictions & Odds
Isloch vs Torpedo BelAZ - Predictions, Betting Odds & Picks
Check out our predictions, picks, and odds for the Belarusian Premier League match between Isloch vs Torpedo BelAZ on Saturday, 20 June 2020, 9:00 AM EST.
Belarusian Premier League
June 19
BATE Borisov vs Shakhtyor Soligorsk - Predictions & Betting Odds
We give you our predictions, picks, and latest odds for the BATE Borisov vs Shakhtyor Soligorsk match on June 14, 2020.
Belarusian Premier League
June 11
Dinamo Minsk vs Shakhtyor Soligorsk Predictions & Betting Odds [May 30]
Check out our predictions and top picks for the Dinamo Minsk vs Shakhtyor match on May 30, 2020.
Belarusian Premier League
May 29
How to Bet on Soccer
February 6
Best Sports Betting Strategies
January 1
American Odds and the Concept of -110
October 2