Picture this – LeBron James sporting a tailored, pastel-colored suit as he strides down the corridor of a whimsical hotel, or Serena Williams as a quirky, enigmatic character amidst the symmetrical sets of a storybook world.
What if we could transport our favorite sports stars into the captivating realm of Wes Anderson's films? Through the magic of AI image generation, we've done just that!
On this page we explore the delightful visual concoction of merging the world's most iconic sports personalities with the unmistakable aesthetics of the acclaimed director's cinematic universe. Prepare to be enchanted as we craft whimsical, stylized portraits of sports legends, reimagined as if they starred in Wes Anderson movies. We have also utilized AI to generate a title and synopsis for each film.
Let the fusion of athletic prowess and artistic vision begin!
Disclaimer: Everything in this article, images and text, is generated by AI.
Aaron Rodgers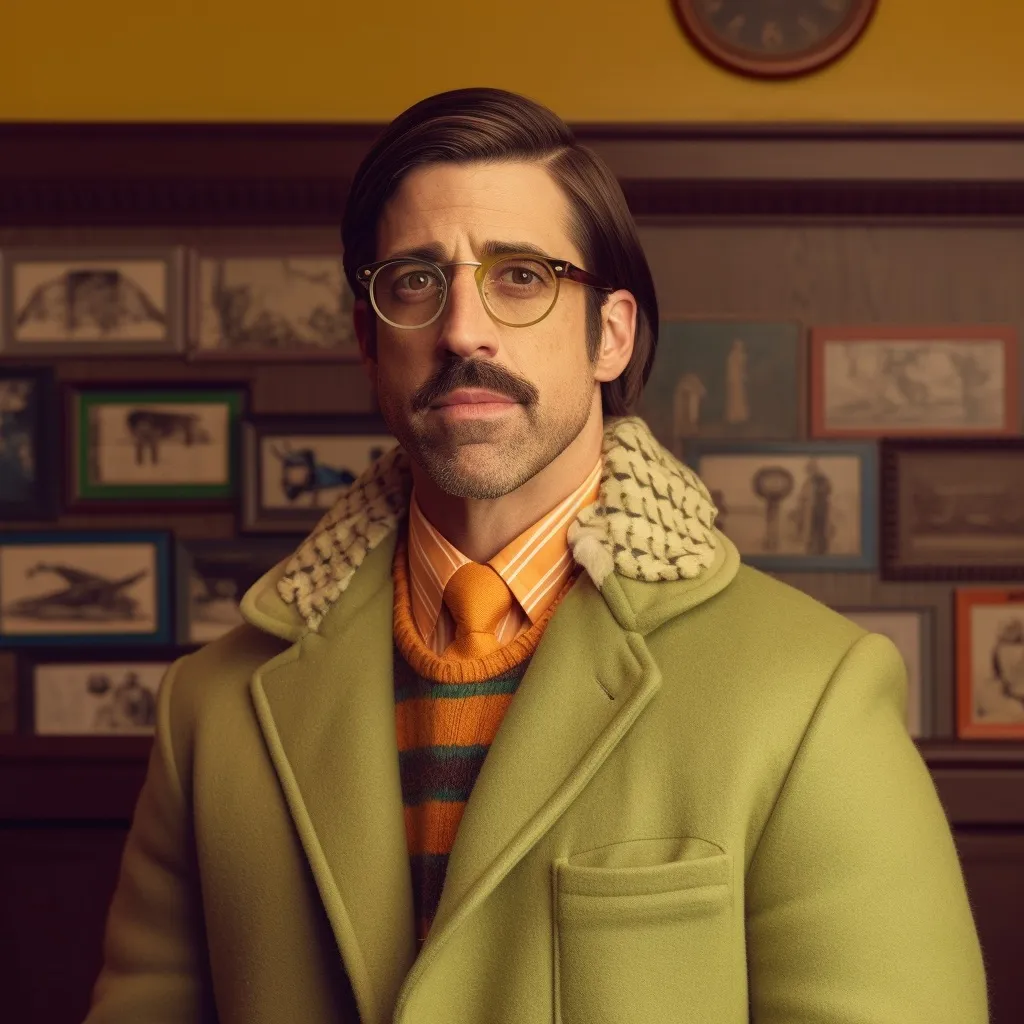 The Curious Chronicles of Sir Montgomery
Sir Montgomery, a retired and eccentric British explorer, embarks on a whimsical journey to map out the world's last uncharted island. Along the way, he reconnects with his estranged daughter, forming an unlikely duo as they discover a mystical civilization. Sir Montgomery's role is to overcome his past mistakes while unlocking the secrets of the island.
Serena Williams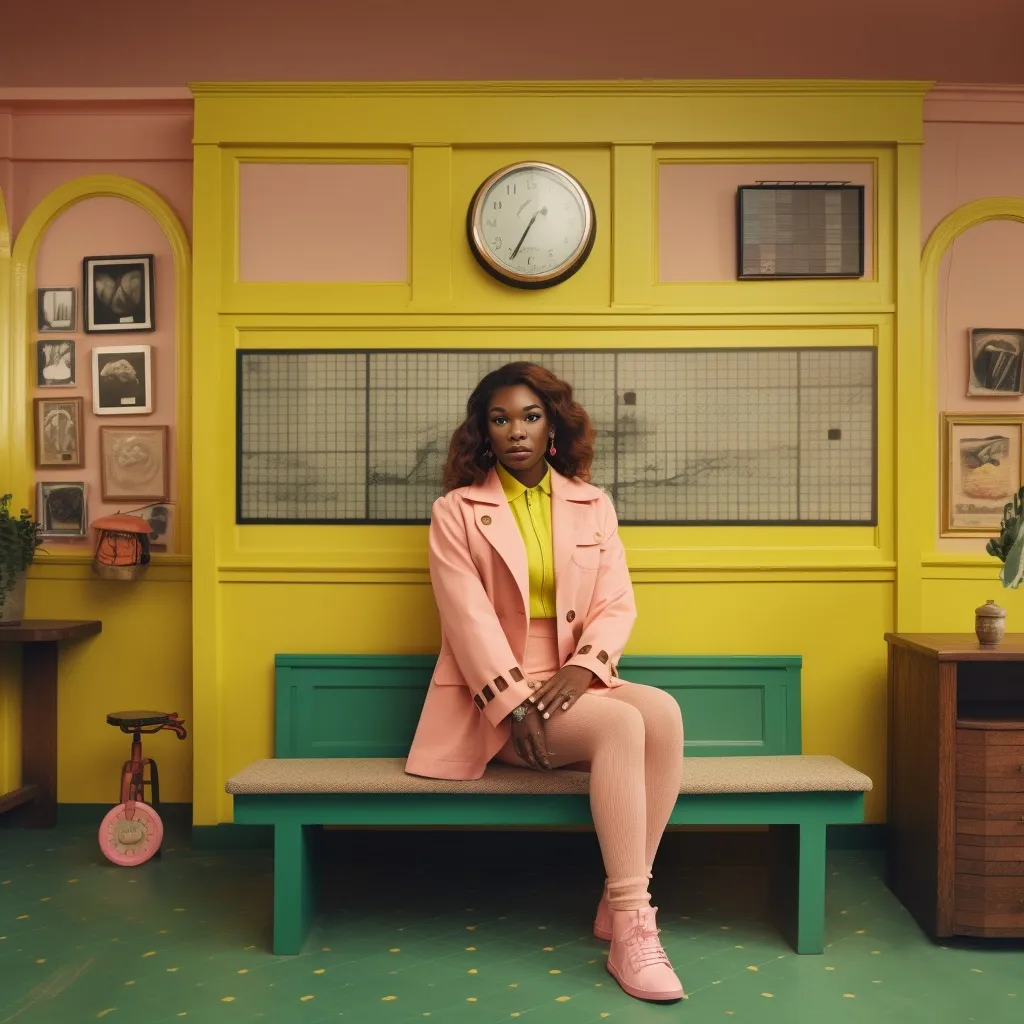 A Symphony of Solitude
Lila, a reclusive violin prodigy, is invited to perform at a prestigious concert hall, forcing her to confront her crippling stage fright. As she navigates the world of high society, she uncovers a decades-old secret tied to the disappearance of her grandmother. Lila's role is to unravel her family's history while overcoming her own limitations.
Giannis Antetokounmpo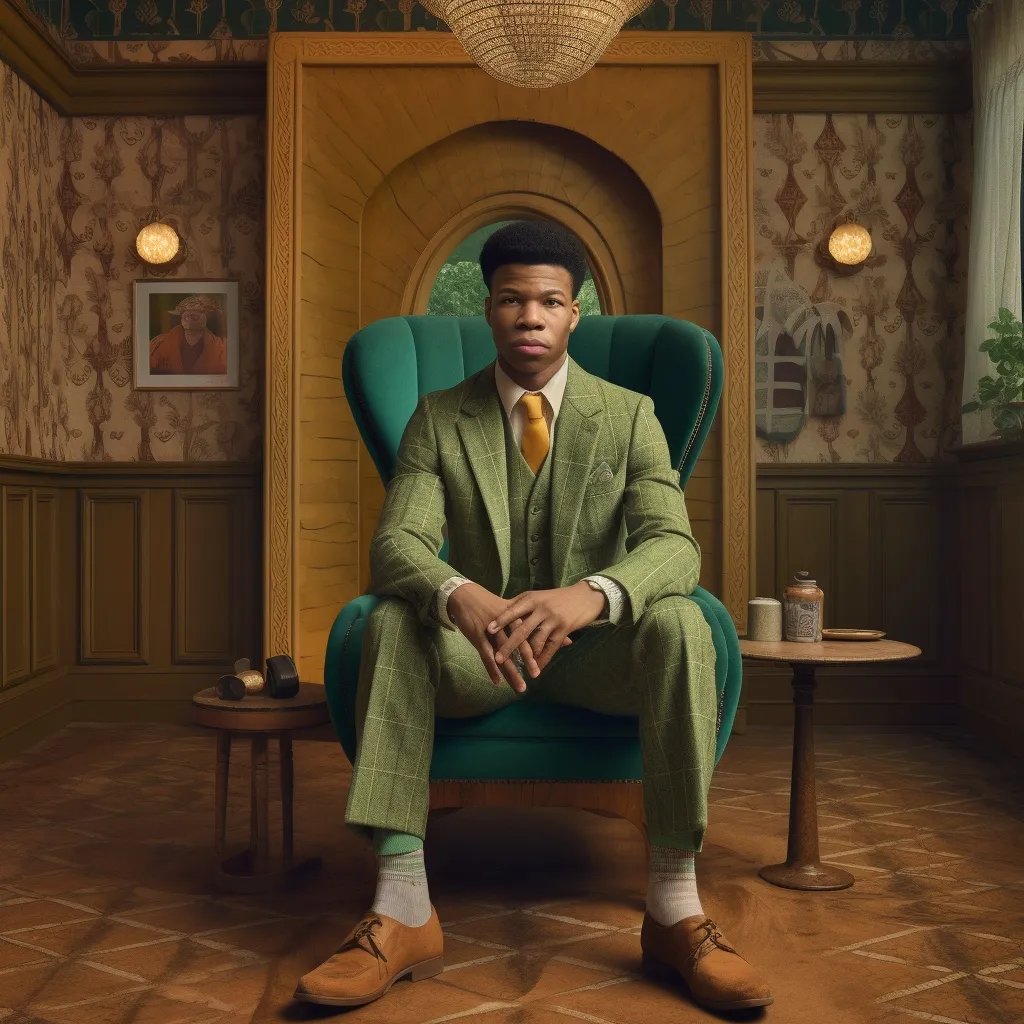 The Porcelain Tigers
In a small European town, young artist Henri is enlisted to restore a set of intricately painted porcelain tigers. As he repairs each piece, he discovers that the tigers hold the keys to an ancient riddle. Henri's role is to solve the puzzle, revealing a long-lost treasure hidden within the town.
Patrick Mahomes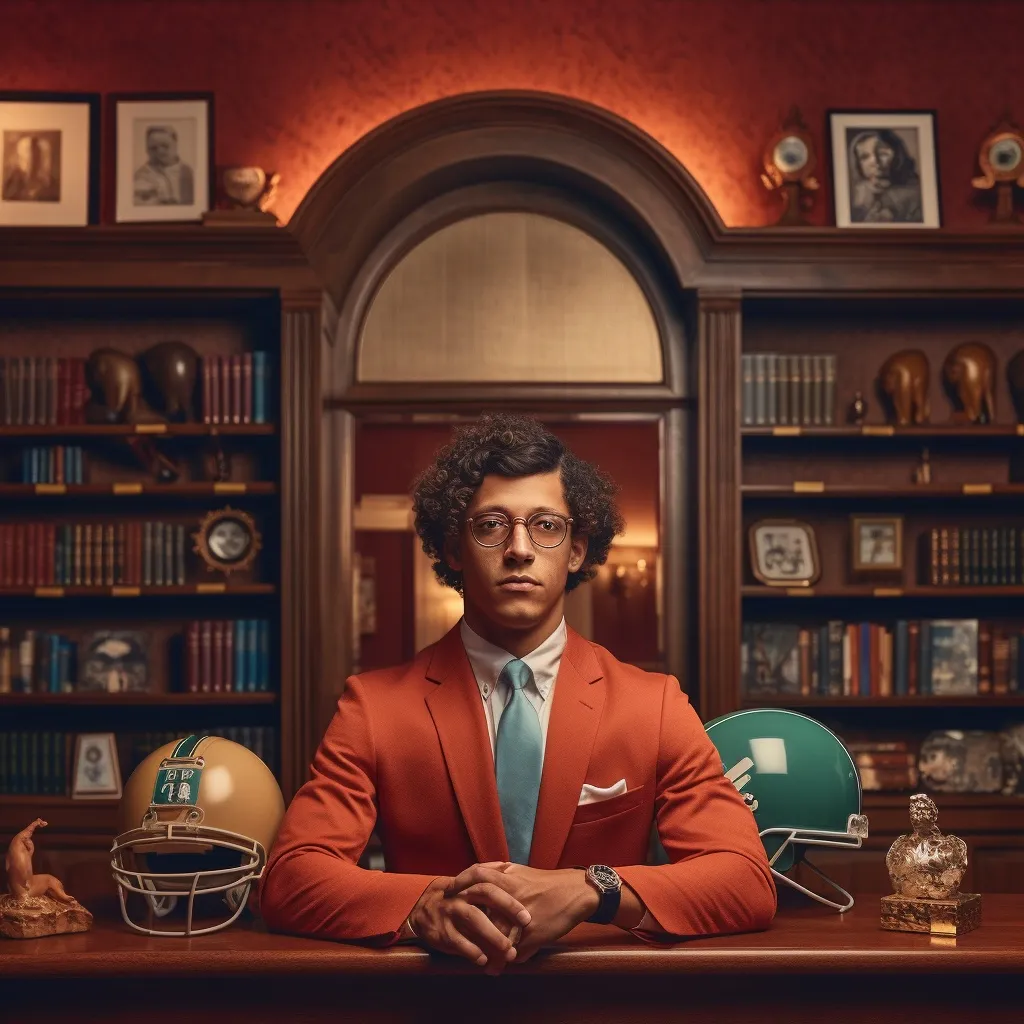 The Peculiar Penmanship of Percival Potts
Percival Potts, a master calligrapher, is recruited to forge a critical document during a time of political upheaval. He must navigate a world of espionage and deception, using his unique skillset to protect his country. Percival's role is to harness his talents for the greater good while avoiding the dangers that surround him.
LeBron James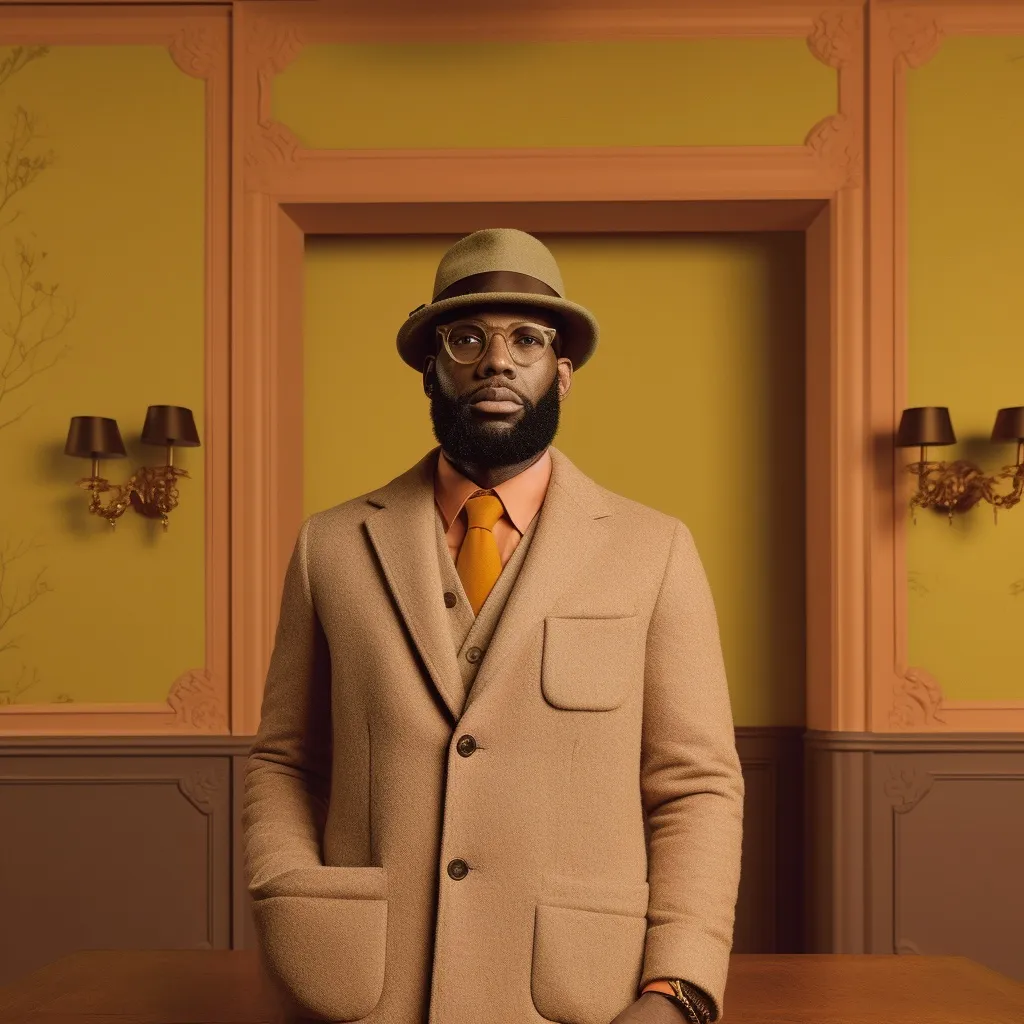 Harold's Harmonious Haberdashery
Harold, a talented hat maker, designs hats that bestow their wearers with unexpected gifts and talents. As the demand for his creations grows, he must navigate the challenges of fame, success, and the pursuit of true happiness. Harold is both the visionary and the reluctant hero in this whimsical tale.
Odell Beckham Jr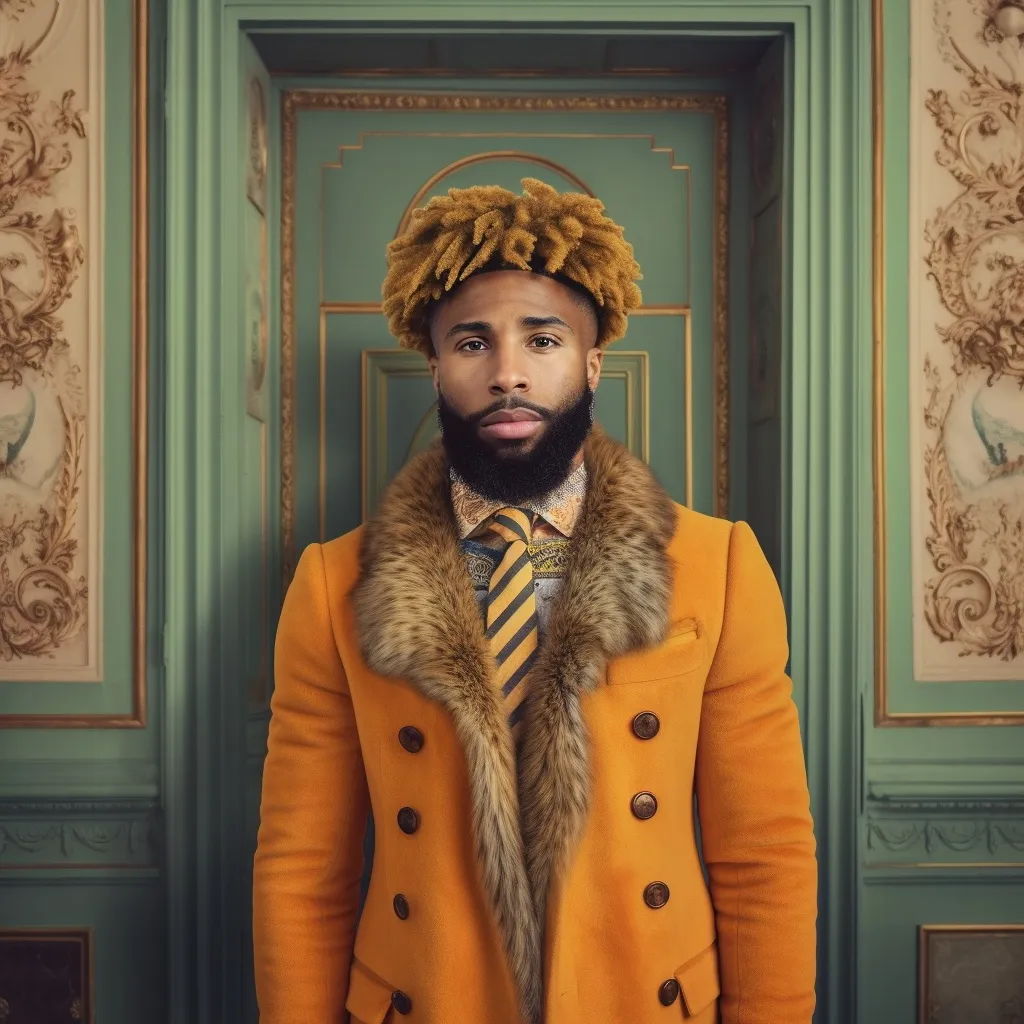 The Flight of the Fireflies
Odell Beckham Jr stars as Ignatius Flicker, a quirky inventor with a passion for creating whimsical, bioluminescent creatures in a quaint European village. As the annual Firefly Festival approaches, Ignatius faces challenges from a rival inventor and a group of eccentric townsfolk who initially misunderstand his unconventional ideas. Through a series of endearing encounters and unexpected alliances, Ignatius ultimately enchants the community with his magical creations, illuminating the night sky in a breathtaking display of wonder.
Jayson Tatum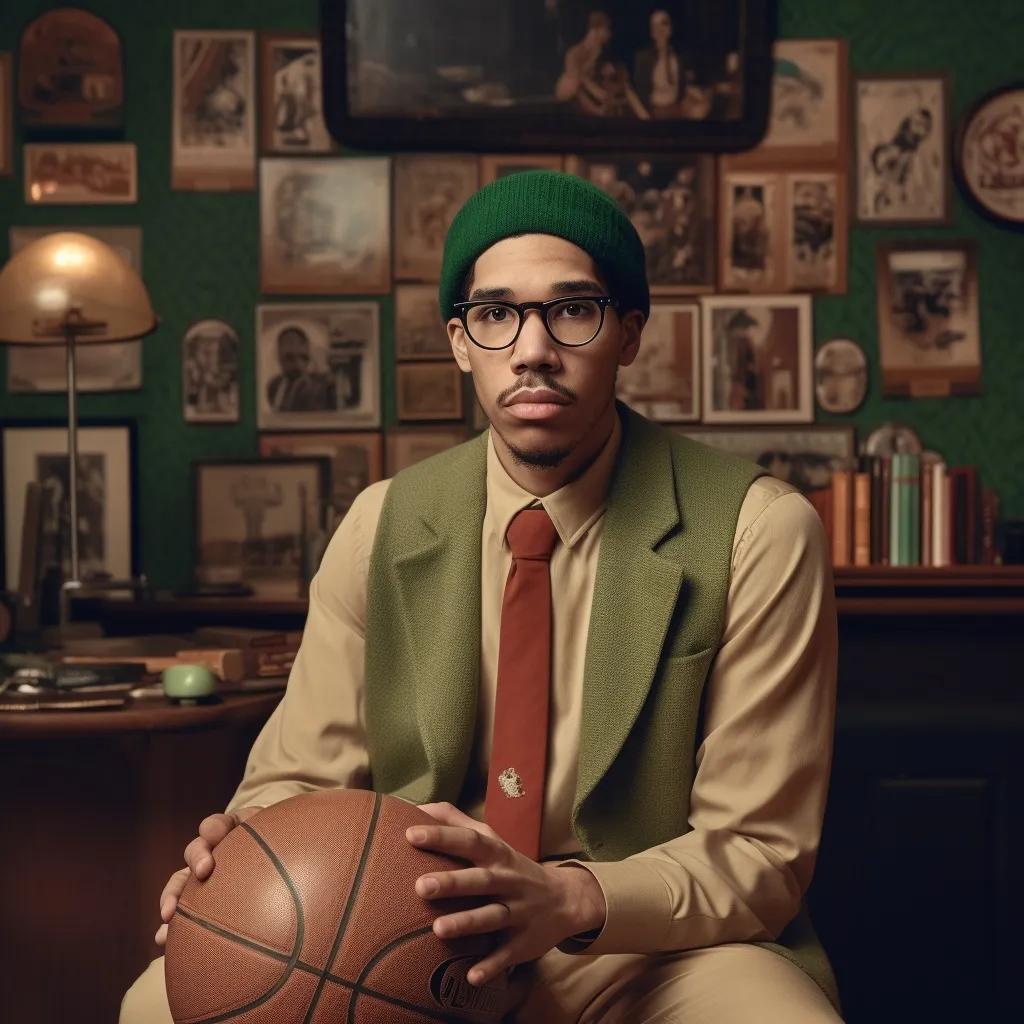 Beaumont's Miraculous Court

Theodore "Teddy" Beaumont, a former basketball prodigy, inherits a decrepit gymnasium that he transforms into a magical basketball court where ordinary people can experience extraordinary abilities on the court. As Teddy coaches and mentors his colorful team of misfits, he learns that the true essence of the game is not about winning, but about the bonds formed and the joy shared. Teddy serves as both the mentor and the catalyst for personal growth in this heartwarming, whimsical tale.
Stephen Curry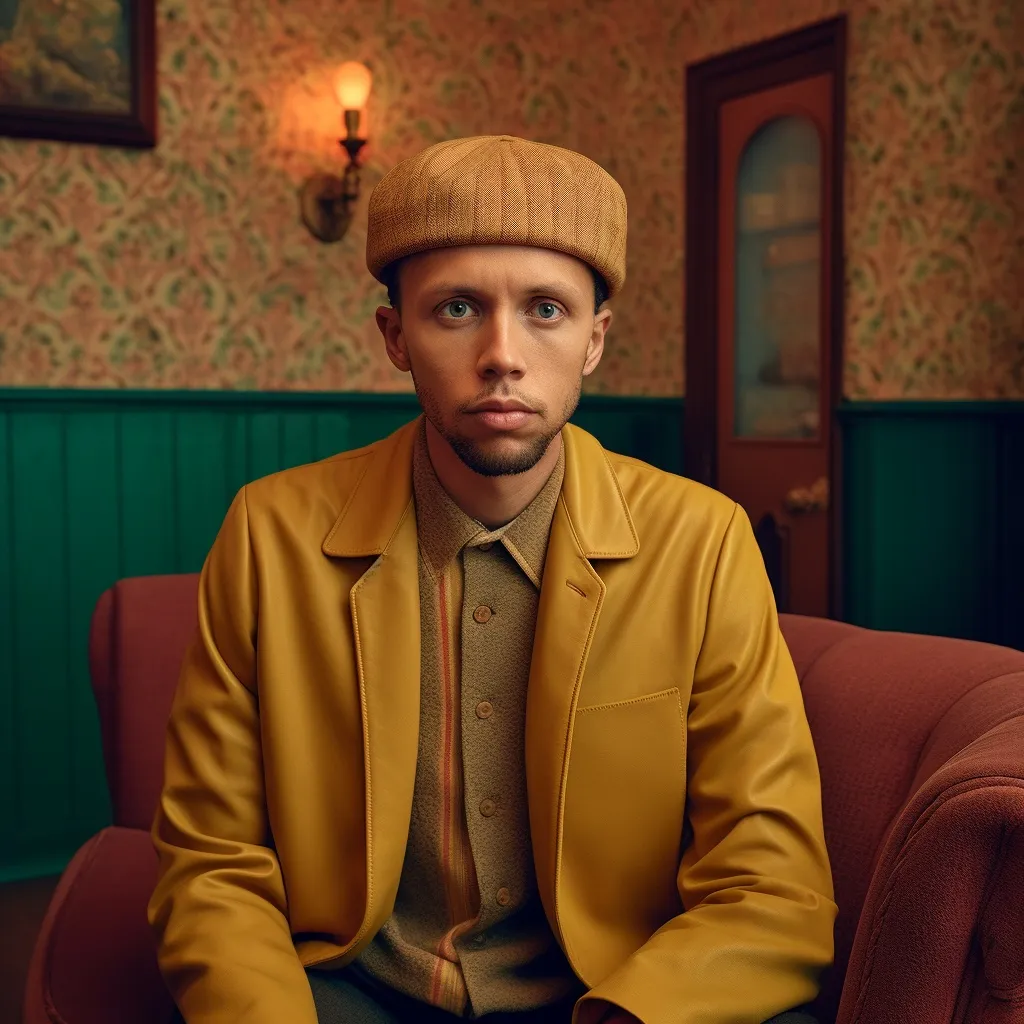 The Curious Conductor
Stephen Curry stars as Percival Beaumont, a prodigious yet misunderstood train conductor in the countryside. When an eclectic group of passengers boards his meticulously crafted miniature train, Percival is thrust into a heartwarming adventure full of wit and charm. As he navigates unexpected challenges, quirky friendships, and a clandestine art heist, Percival discovers that life's most profound lessons can be found in the tiniest of details.
Travis Kelce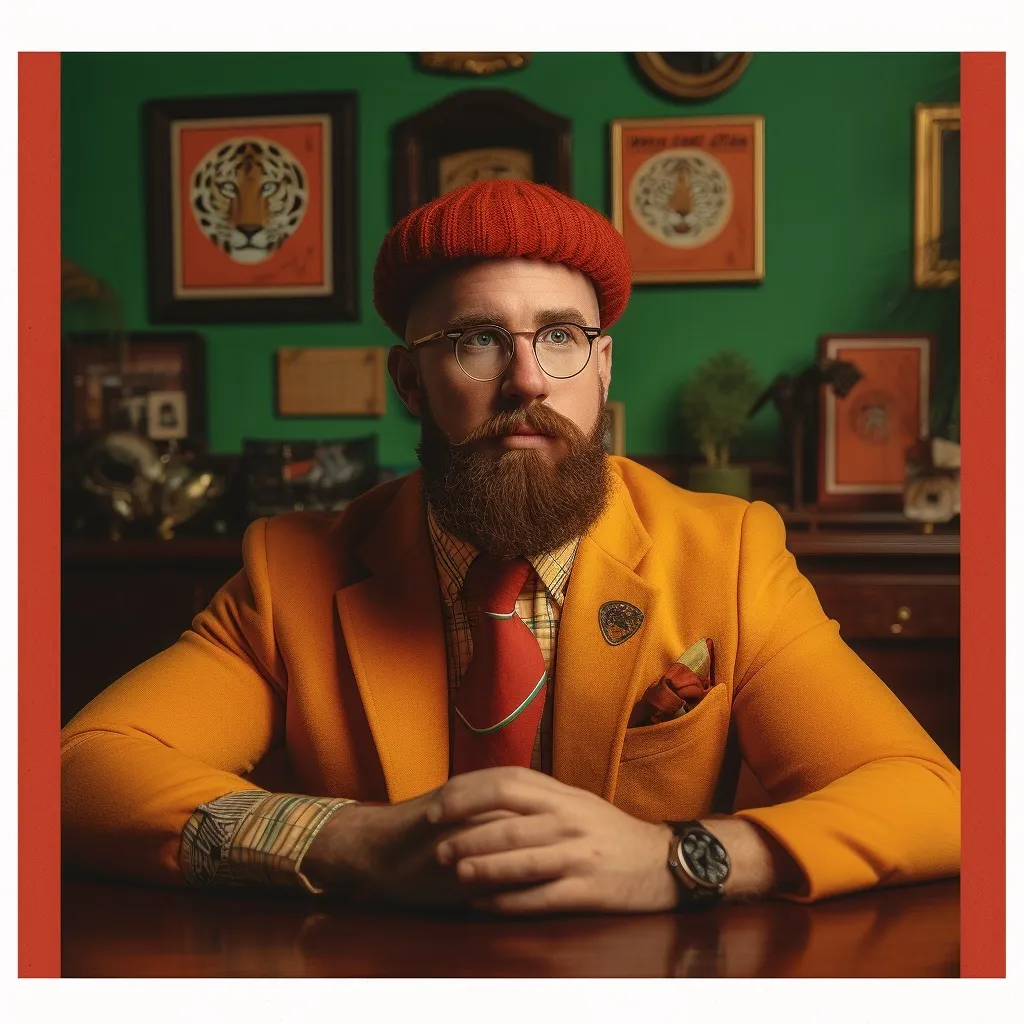 The Watchmaker's Apprentice
Young Jasper, an orphan with a knack for fixing things, becomes the apprentice to an eccentric watchmaker. As they work together, Jasper discovers a series of hidden messages within the clocks, leading them on a race against time to solve a century-old mystery. Jasper's curiosity and mechanical prowess drive the story forward.
Trevor Lawrence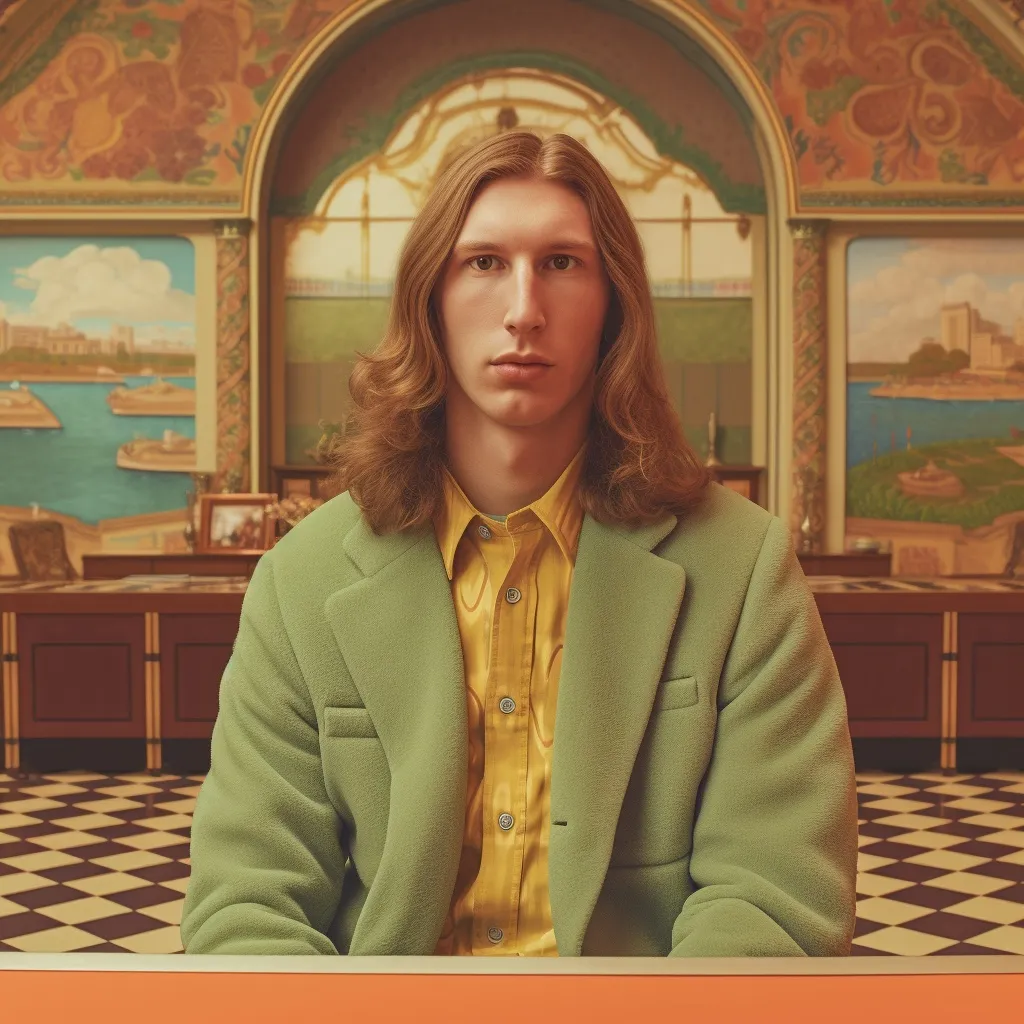 The Clockwork Kingdom
An eccentric toymaker designs an intricate mechanical world, only to become trapped within it. He must outwit his own creations and find his way back to reality. The toymaker is both the mastermind and the victim of his own intricate world.
Tyreek Hill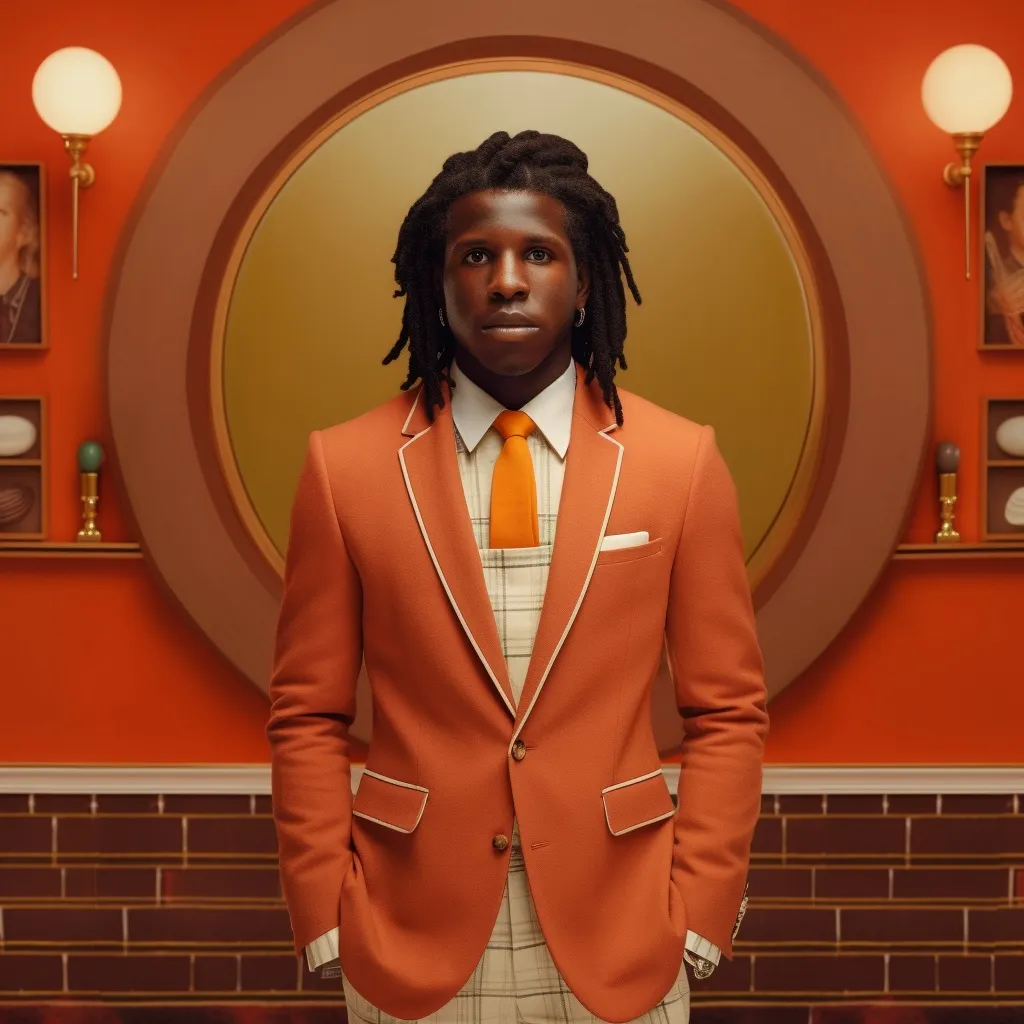 The Celestial Cartographer
Albert Caldwell, an introverted yet gifted astronomer, creates a groundbreaking celestial map that inadvertently leads to the discovery of an unknown planet. As the world clamors for ownership, Albert embarks on a journey to defend his claim and protect the newfound celestial body. Throughout his journey, Albert discovers the true meaning of curiosity and exploration.
Shohei Ohtani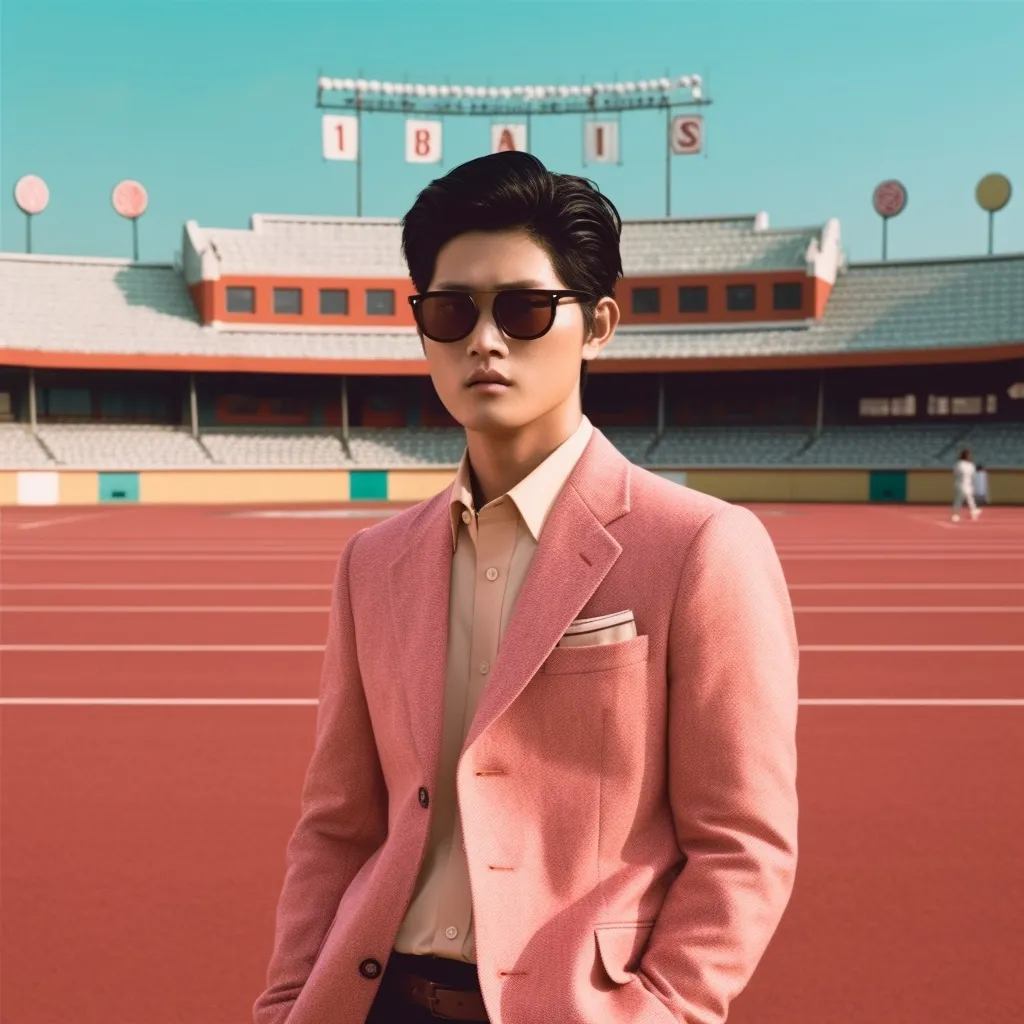 The Wrestlers
In a small town obsessed with wrestling, an unlikely duo of misfits form an eccentric tag team to compete in the national championship. As they face a colorful array of opponents, they learn the true meaning of friendship and sportsmanship. The main character, a timid bookworm, unexpectedly becomes the driving force behind the team's success, embracing his newfound athletic prowess and inspiring those around him.
Joe Burrow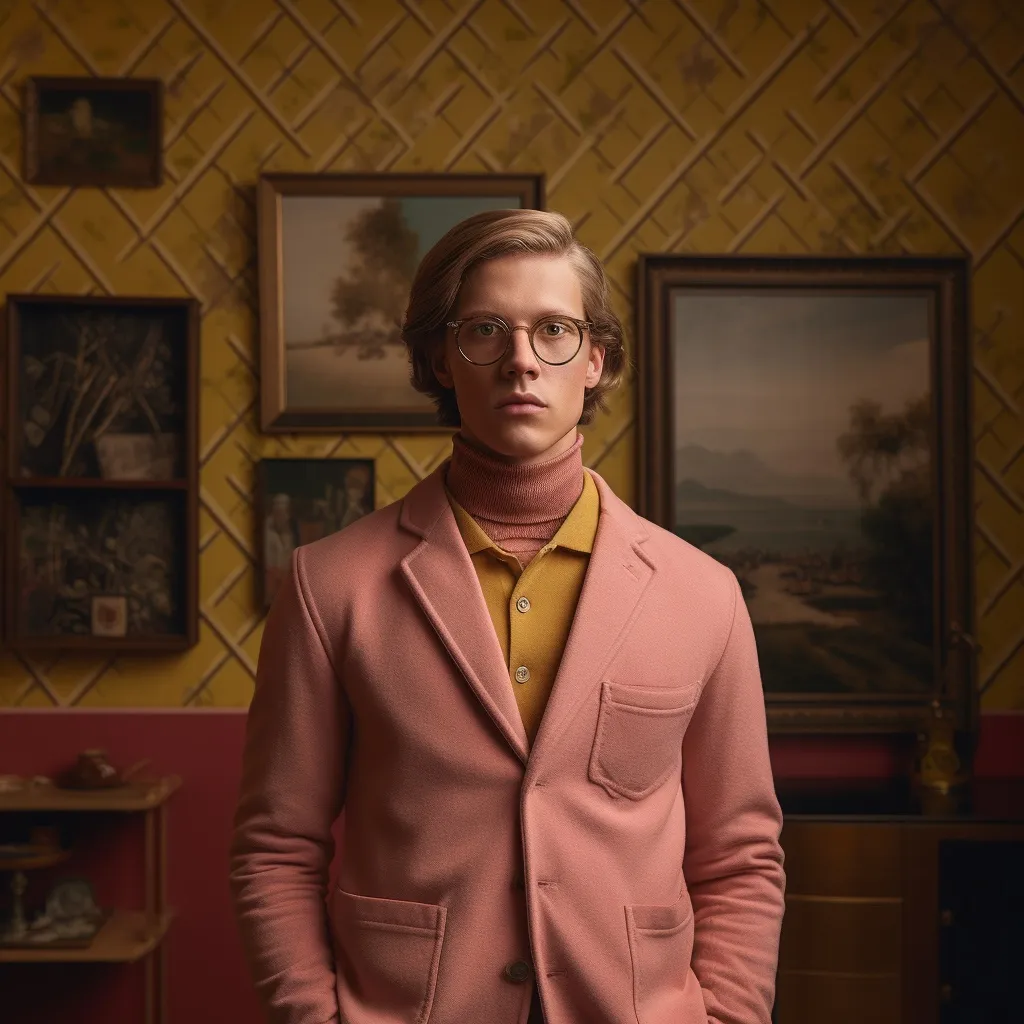 A Brief History of the Cloud Gazers
Rufus Appleby, a reclusive author, documents the fascinating lives and stories of cloud gazers throughout history. As he delves deeper into their world, he begins to understand the beauty of looking up and letting go. Rufus becomes the historian and the advocate of this forgotten art.
Cristiano Ronaldo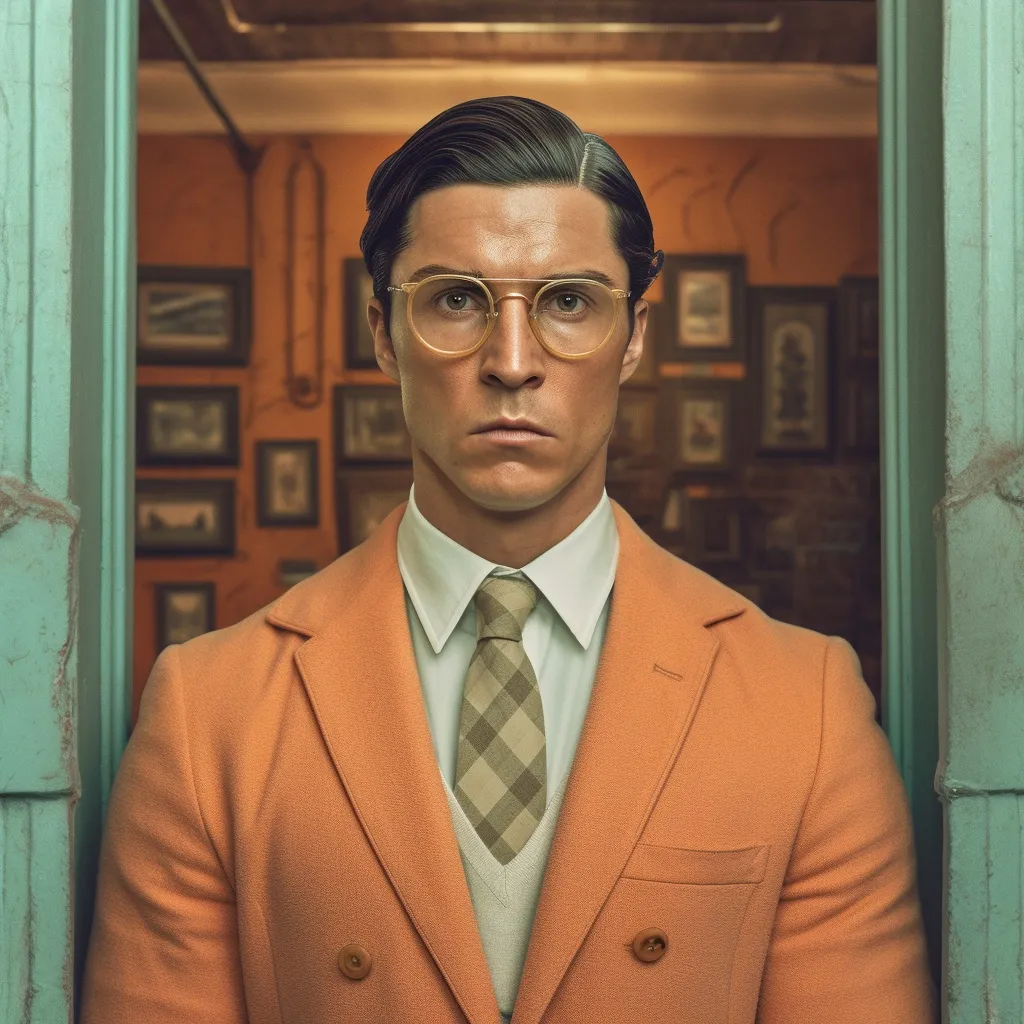 The Lighthouse
Cristiano Ronaldo stars as Alvaro Luminoso, a skilled lighthouse keeper with a mysterious past on a remote, picturesque island off the coast of Europe. Isolated from society, Alvaro's solitary existence is interrupted when a diverse group of stranded travelers unexpectedly arrives, each carrying their own secrets and peculiarities. As they form an unlikely community, Alvaro is compelled to confront his own enigmatic history while helping his newfound companions navigate their personal challenges.
James Harden
The Great Balloon Escapade
James Harden stars as Augustus Blum, a gentle-hearted giant and skilled balloonist who dreams of circumnavigating the globe in his eccentric, handcrafted hot air balloon. Set in a picturesque European town, Augustus assembles a motley crew of endearing misfits, each with their own unique talents and baggage, to embark on this daring adventure. Throughout their journey, the crew encounters a series of charmingly bizarre obstacles and heartwarming moments that bring them closer together.