Geico 70 at Talladega Odds & Predictions - eNASCAR iRacing
eNASCAR iRacing Talladega Superspeedway Odds for April 26
The odds for the GEICO 70 iRacing event at Talladega Superspeedway are provided by DraftKings Sportsbook.
| Driver | DraftKings Odds |
| --- | --- |
| William Byron | +300 |
| Timmy Hill | +700 |
| Kyle Busch | +1000 |
| Denny Hamlin | +1000 |
| Dale Earnhardt | +1100 |
| Ryan Preece | +1200 |
| Parker Kligerman | +1400 |
| John H. Nemechek | +1400 |
| Garrett Smithley | +1400 |
| Landon Cassill | +1600 |
| Alex Bowman | +1800 |
| Matt DiBenedetto | +2000 |
| Christopher Bell | +2500 |
| Michael McDowell | +2500 |
| Clint Bowyer | +3000 |
| Kevin Harvick | +3000 |
| Erik Jones | +3300 |
| Jeff Gordon | +3300 |
For the full list head to DraftKings Sportsbook.
Is Dale Earnhardt Jr. as good at virtual Talladega as he is on the real asphalt version of the 2.66-mile track?
We'll find out on Sunday, when Earnhardt takes to the track in the GEICO 70 at NASCAR's longest closed course (1 p.m. ET Sunday, April 26 on FOX and FS1) in the fifth of six events currently scheduled in the iRacing Pro Invitational Series.
The event also will feature the iRacing debut of Earnhardt's former Hendrick Motorsports teammate Jeff Gordon, who has provided commentary on the first four races in his role as an analyst for FOX Sports.
"Man, I'm going to give it a try," said Gordon, who name appears on the entry list without a car number assigned (back-to-back iRacing winner William Byron currently drives the Hendrick Motorsports No. 24, the only car number Gordon used in NASCAR Cup Series full-time competition).
"We've been trying to get me behind the wheel of one of these sim rigs, and I'm coming out of retirement, boys," added Gordon, who last raced in a substitute role for Earnhardt (out of action with a concussion) in 2016.
Gordon (+3300) certainly won't be one of the favorites when he tries to negotiate virtual Talladega against a tightly bunched field of more experienced iRacers.
Earnhardt, on the other hand, will be near the top of most lists, having been an iRacing regular throughout his career.
The proof will lie in whether Earnhardt can translate his success on the asphalt to success on the simulator.
Earnhardt and Gordon are tied with six victories each at the track, second all-time to the late Dale Earnhardt, Junior's father. Earnhardt Jr. also scored a record four straight wins at the superspeedway from 2001-2003.
This might be a good week to steer clear of Byron (+300), the iRacing ace who won the previous two Pro Invitational events, at Bristol and Richmond, both short tracks.
Though Byron was a star on the sim rig before he ever drove a real vehicle in any of NASCAR's top three touring series, Talladega is the great equalizer—both virtually and actually—with cars drafting in large packs.
One twitch in the wrong direction can hobble half the field in a massive wreck termed "The Big One," and a driver can sustain heavy damage to his car through no fault of his own. Avoiding crashes will be critical on Sunday, given that each driver will have only one quick reset at his disposal.
"Even at the shorter, slower tracks, we have a mix of iRacing experience among the drivers participating, and we'll be seeing that at Talladega as well," says Denny Hamlin, winner of the iRacing Pro Invitational season opener at virtual Homestead-Miami Speedway.

"It could get messy. We will only have one 'fast repair' reset available, so we'll really want to be careful not to get into the virtual 'Big One.'"
Even though Timmy Hill has scored podium finishes in each of the first four iRacing events, including a victory at virtual Texas Motor Speedway, he's also a driver to avoid this week at +700, given the random nature of results at the track. Hill also is +175 to finish in the top three on Sunday, and that's definitely not a safe bet.
Note: There is no qualifying race for this event. All drivers on the entry list will start the GEICO 70.
Talladega Predictions & Picks
Sure Thing: Dale Earnhardt Jr. (+1100)
Though there's no absolute lock at Talladega, given the nature of the pack racing there, Earnhardt is a solid choice thanks to the combination of asphalt and iRacing experience he brings to the table.
Middle of the Road: Denny Hamlin (+1000)
An accomplished superspeedway racer in the real world, Hamlin has taken to simulator racing as well. He's adept at avoiding trouble on the big tracks—and the state-of-the-art $40,000 sim rig he uses only helps matters.
Long Shot: Brad Keselowski (+4000)
The Team Penske driver is a long shot according to his +4000 DraftKings odds, but those numbers belie his burgeoning talent on the sim. A five-time winner at "real" Talladega, Keselowski was running in the top five for most of last week's iRacing event at Richmond before a late wreck ruined his day.
Bet on eNASCAR iRacing with these NJ Sportsbooks

21+ | NJ, WV, PA, IN, IL, CO, IA, TN, MI, VA only | T&C apply
Great payment and customer support
Access to fantasy sports with one account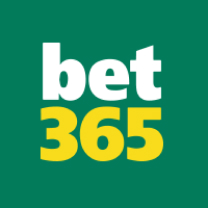 21+ | T&Cs, time limits & exclusions apply
Impressive range of bonuses
One of the worlds biggest sportsbooks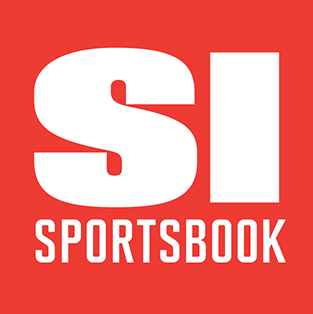 21+ CO Only | Terms and conditions apply
Beginner friendly
Fantastic odds
More NASCAR Predictions & Odds
Ally 400 Predictions, Betting Odds, Picks (Cup Series)
Kyle Larson has a chance to escape the doldrums in Sunday's NASCAR Cup race at Nashville Superspeedway. Will the favorite win? Our analysis is here.
NASCAR
23 June | 08:09 | Reid Spencer
Tennessee Lottery 250 Predictions, Picks, Betting Odds (Xfinity Series)
Will Saturday's race at Nashville Superspeedway go to an Xfinity Series regular or a part-timer with lots of seat time? Our analysis is here.
NASCAR
23 June | 05:34 | Reid Spencer
Rackley Roofing 200 Predictions, Betting Odds, Picks (Camping World Truck Series)
Can Ford drivers beat the favorite in Friday night's NASCAR Truck Series race at Nashville Superspeedway? Here's what we think.
NASCAR
23 June | 02:01 | Reid Spencer