To be called the Entertainment Capital of the World, a venue needs to offer a huge variety of major events and shows. Las Vegas Motor Speedway lives up to the name by hosting all types of sporting events and, most notably, some of the country's biggest races.
Amazingly, the Vegas track has hosted top-level car racing for more than half a century now. While at first the main draw events were drag and Can Am Series races, the pendulum eventually swung to where it is today with NASCAR events commanding top billing.
That being said, even with two NASCAR weekends on the yearly schedule, the Las Vegas Motor Speedway is also revered as a multi-purpose venue that is able to accommodate several forms of racing.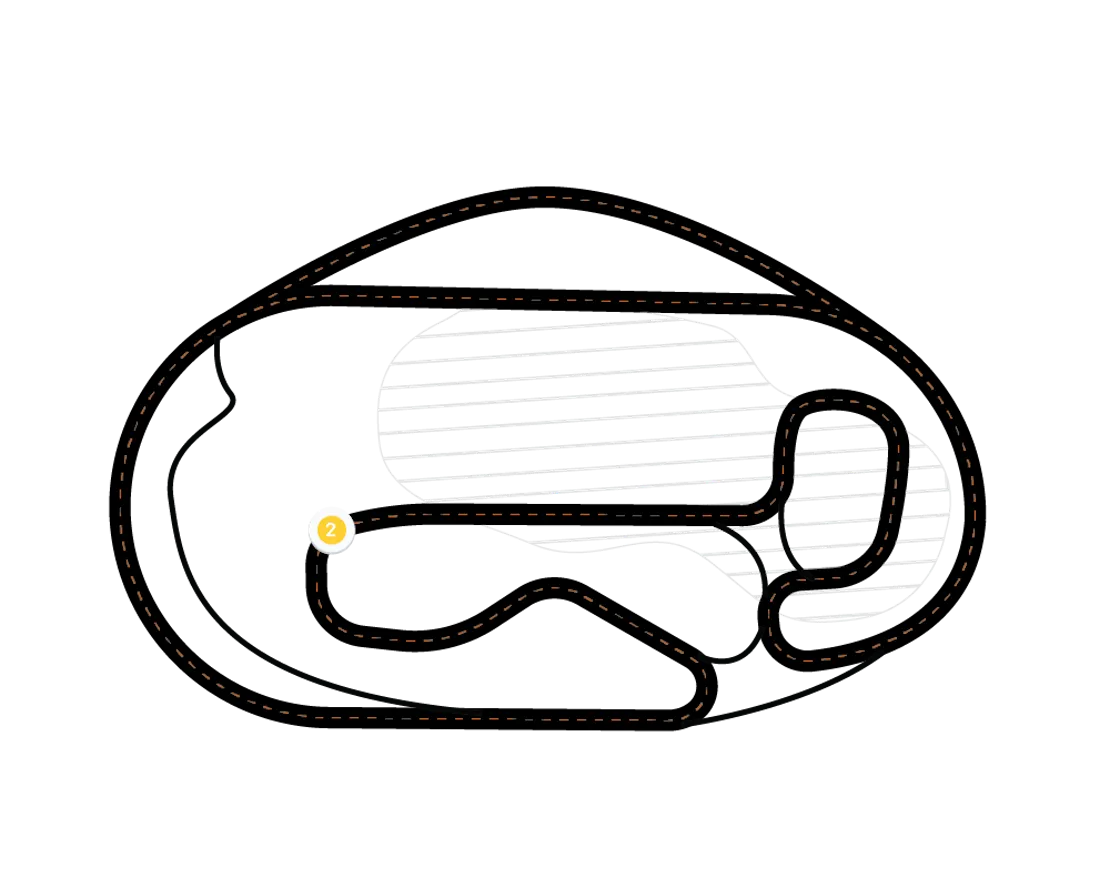 Las Vegas Motor Speedway at a Glance
The courses available include an inside road course, an outside road course, a paved oval Bullring, a clay-oval dirt track, a quarter-mile drag strip, a multi-configuration Dream Racing course, and a multi-configuration off-road course.
The most famous of all races that takes place at the speedway is its early March Monster Energy NASCAR Cup Series event which has had many different names and sponsors over the years.
Currently it is called the Pennzoil 400 and it is unique from all other NASCAR races since the winner gets a championship belt rather than a trophy.
In the race's 21 year history Jimmie Johnson has won four belts, Matt Kenseth has three. Jeff Burton, Carl Edwards, Brad Keselowski, and Kevin Harvick each have two.
Fans of NASCAR near the turn of the century probably remember the speedway hosting the Winston No Bull 5 for four years from 1999-2002. The race was a unique contest that offered five drivers (who had placed in the same race's top-5 the year before) a chance to win a million dollars if they won the next year.
The contest also gave five lucky fans a chance to win a million dollars by assigning one fan to each of the five drivers. If the driver won, the corresponding fan would too. Jeff Burton managed to pull it off in 2000 and Jeff Gordon got it done in 2001.
This article will take a closer look at the history of the Las Vegas Motor Speedway but first, let's kick things off with some Fast Facts about the track.
Fast Facts:
Location: Las Vegas, Nevada
Built in: 1972
Owned and operated by Speedway Motorsports, Inc.
Track Types: Tri-Oval Superspeedway 1.5 miles (2.4 km), The Bullring Oval 0.375 miles (0.604 km), Dirt Track 0.5 miles (0.8 km), The Dragstrip 0.25 miles (0.4 km)
Tri-Oval Superspeedway turns: 4; banked 12-20 degrees
Race lap record: 226.491 mph Arie Luyendyk with team Treadway Racing, 1996 (IndyCar Series)
Capacity 80,000
Major Races – Monster Energy NASCAR Cup Series: Pennzoil 400, South Point 400 | NASCAR Xfinity Series: Boyd Gaming 300, DC Solar 300 | NASCAR Gander Outdoors Truck Series: Stratosphere 200, World of Westgate 200 | NHRA Mello Yello Drag Racing Series: Denso Spark Spark Plug NHRA 4 Wide Nationals, Toyota NHRA Nationals
Las Vegas Motor Speedway History
Before the current speedway came to be, there was another venue on the same site for six years from 1965-1971. It was called Stardust International Raceway and existed on a plot of land that is now known as Spring Valley.
The new Las Vegas Motor Speedway was actually originally known as the Las Vegas Speedrome. In 1989, under new ownership, the location expanded and was given the name Las Vegas Speedway Park and plans were conceived to grow and develop operations to accommodate even more types of racing.
The dream of adding a superspeedway to the complex came to fruition in 1996 and the venue hosted its first major oval race later that year with an IndyCar Series event.
NASCAR Cup Series racing would make it way onto the speedway's calendar just two years later in 1998.
Throughout the years both the track surface and the surrounding amenities underwent numerous changes. One of the most significant for drivers was the reconfiguration of the banking from 12 to 20 degrees and in a progressive slant formation which made more side-by-side driving.
A dark cloud hovered over the venue in October of 2011 when one of IndyCar Series' worst ever multi-car pile-ups occurred at the IZOD IndyCar World Championships. 15 cars collided on lap 11 causing some of them to fly skyward and others to burst into flames.
Four drivers were seriously injured and one, former Indianapolis 500 winner Dan Wheldon, was pronounced dead on arrival after paramedics rushed him to the hospital.
Later that year IndyCar Series officials decided that the event would not return to Las Vegas Motor Speedway.
The New Second Weekend
Exciting news for the Las Vegas NASCAR scene was announced in March of 2017. The motor speedway would add a fall NASCAR date to its calendar. Not only that, the race would replace the Chicagoland Speedway weekend as part of the Monster Energy NASCAR Cup Series playoffs.
The race, called the South Point 400, held its inaugural race on September 16, 2018, and was won by Brad Keselowski.
Due to the success of the first event, the next race in 2019 race is scheduled for primetime television.
Electric Daisy Carnival
Las Vegas is a party town so it's no surprise the venue isn't only used for races.
In 2011 Las Vegas Motor Speedway teamed up with Insomniac Events, an American music-event promoter, to host one of the largest rave festivals in the world called the Electric Daisy Carnival (EDC).
A festival that has been exponentially growing and improving. In fact, in 2017, EDC won the Festival of the Year Award at the Electronic Music Awards.
The event offers more than just music and dancing. There are rides, exhibitions, interactive art installations, and even massive 3D superstructures.
The three-day event in 2011 saw more than 235,000 attendees. Since then the numbers continued to rise as 2012 brought in 315,000 and 2013 had a staggering 345,000. The event broke the 400,000 mark in 2015 when they averaged more than 134,000 attendees per day.
Las Vegas Motor Speedway and EDC have a ten-year contract that is set to either renew or expire in 2022.