Get a FREE contest entry to play Fantasy Sports with DraftKings!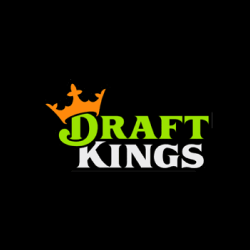 Sign up with DraftKings and get a FREE contest entry to play fantasy sports!
New Users Only. Min. $5 Deposit. Eligibility restrictions apply. See DraftKings.com for details.
We are six races into the NASCAR Cup Series season.
And while it might be a bit too early to talk about the title battle, we do have a list of potential contenders.
But what about the dark horses?
Let's take a look at five drivers coming off a solid 2019 season that could surprise and step into the title fight this year.
5. Erik Jones
Jones started off well in 2019, scoring a career-best third place at the Daytona 500.
But the third-year driver failed to keep up with his more experienced teammates at Joe Gibbs Racing.
While Kyle Busch, Martin Truex Jr., and Denny Hamlin combined for 12 wins in the first 24 races, Jones only had one second place to show for.
It finally changed at Darlington, where Jones carried over the momentum from four top 3 finishes in the previous six races to score his second career win.
The result secured him a spot in the postseason for a second consecutive year.
While a disqualification from a fourth-place at Richmond essentially sealed his season, Jones showed some remarkable improvement towards the second half.
Joining the title fight would require another significant step-up, but he does have the equipment to do so.
4. Alex Bowman
Bowman had three frustrating near misses in consecutive weekends, finishing a close second at Talladega, Dover and Kansas.
He finally scored a much-needed maiden win at Chicago, which secured a playoff spot for the second straight year.
Bowman managed to advance past the Round of 16 again, but was eliminated in the Round of 12.
Aside from winning his first race, the Hendrick Motorsports driver also produced some much better results overall.
Bowman went from three top 5 finishes and 11 top 10s in 2018 to seven top 5s and 12 top 10s.
If this trend continues, his third season with Hendrick could rocket #88 into the mix for the title.
Get a FREE contest entry to play Fantasy Sports with DraftKings!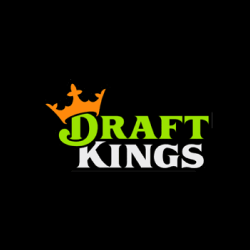 Sign up with DraftKings and get a FREE contest entry to play fantasy sports!
New Users Only. Min. $5 Deposit. Eligibility restrictions apply. See DraftKings.com for details.
3. William Byron
While Byron is still chasing after his first win entering the third year, the Hendrick Motorsports young star showed some progress in 2019.
Partnering seven-time champion crew chief Chad Knauss, Byron went from four top 10 finishes in 2018 to five top 5s and 13 top 10s in 2019.
The second-year driver also finished second in the Busch Pole Award standings, with five pole-positions.
He narrowly missed out on a win at the rain-shortened Daytona summer race and again at Martinsville in the playoffs.
Having learned from Knaus for a full year, Byron looks set for a massive step-up in 2020.
2. Ryan Blaney
Blaney alternated some good and bad moments during the regular season but picked up steam during the playoffs.
The Team Penske driver avoided an early Round of 12 exit with a clutch win at Talladega.
He remained in the mix for a spot in the Championship 4 right until the end, scoring two top 5 finishes in the Round of 8.
While he ultimately missed out on advancing, Blaney looked like a genuine title contender.
His momentum carried on to 2020, as #12 finished second at Daytona and narrowly missed out on a win at Las Vegas.
Penske has one of the best equipment in the Cup Series, and Blaney has every chance to make a run for the title this year.
1. Kyle Larson
After a disappointing 2018 season, Larson's outlook wasn't much better for 2019.
The Chip Ganassi driver only picked up one top 5 in the first 15 races, which left him out of the top 16 in points.
The turnaround began at his home track, with Larson scoring a third consecutive pole as well as his first top 10 at Sonoma.
In stark contrast to his early-season form, #42 only missed out on the top 10 eight times in the last 21 races.
His highlight came at Dover, where Larson snapped a 75-race winless streak that dated back to 2017.
He capped off the comeback with a career-best sixth in points.
The run at the end of the season should be good enough for Larson to reclaim his usual spot in the mix for the title.
Top 5 NASCAR Cup Underdogs for the 2020 Season FAQ
Why will an underdog win the 2020 NASCAR Cup Season?
With so much focus on the big names, there are some minor racers who have flown under the radar and have a real chance to steal the win.
Who are the underdogs that might steal the 2020 NASCAR Cup?
Our list features 5 underdogs, among them, Erik Jones and Alex Bowman, to name a few.

More NASCAR Predictions & Odds
Driver Shuffles Will Provide a New Look to 2021 NASCAR Cup Series Season
It's time for the annual game of musical chairs in the NASCAR Cup Series. Read about the most important driver, team and crew chief changes here.
NASCAR
November 20
NASCAR Celebrates Champions at the End of an Extraordinary Season
When Chase Elliott won the NASCAR Cup Series title last Sunday, the siren at the Dawsonville, Ga., poll hall started wailing. Get the background and more - right here.
NASCAR
November 13
NASCAR's Top 3 Series Are Set to Crown Champions at Phoenix This Weekend
NASCAR's top three national series will crown champions this weekend at Phoenix Raceway. We analyze the fields for each race here.
NASCAR
November 6