The Miami Heat finished the 2019-2020 regular season ranked fifth in the Eastern Conference.
Miami's Championship run brought them back to the NBA Finals for the first time since 2014.
The Heat eliminated a higher ranked seed in every successful playoff series this past season.
New Users Only. Min. $5 Deposit. Eligibility restrictions apply. See DraftKings.com for details.
20K public contests per day
Play against friends privately
Win even if you don't finish 1st
New Users Only. Min. $5 Deposit. Eligibility restrictions apply. See DraftKings.com for details.
The Miami Heat were the feel-good story of the 2019-2020 NBA season. While they finished just fifth in the Eastern Conference, a team that was largely counted out of the title race made a run all the way to the NBA Finals. Despite coming up short, Miami reaffirmed their status as one of the league's most exemplary franchises.
After Jimmy Butler's sour departure from the Philadelphia 76ers, the journeyman NBA All-Star seemed to settle in perfectly with the Miami Heat. As a veteran voice on a young team full of talent and a drive to win, Butler's play empowered the Miami Heat beyond what many expected of their roster. Butler put forth one of his best-ever seasons and was rewarded with his fifth All-Star selection and first since 2018.
There is also great respect that goes to head coach Erick Spoelstra and executive Pat Riley. Always an afterthought with his championship Heat teams led by LeBron James and Dwyane Wade, Spoelstra proved his steadiness at the helm of the Heat, while being backed by Pat Riley in the front office, make him one of the best coaches in the league. The test for the Heat for the 2020-2021 season will be to prove that their run in the bubble wasn't a fluke.
Miami Heat 2019-2020 Season Recap
Team Performance
Preseason Odds: Win NBA Championship +6000, Over-Under 43.5
Record: 44-29, 5th in NBA Eastern Conference
Reached NBA Finals, Lost NBA Finals (2-4) versus Los Angeles Lakers
| | |
| --- | --- |
| PTS/G | Pace |
| 112.0 (15th) | 98.3 (27th) |
| Off Rtg | Def Rtg |
| 112.5 (7th) | 109.5 (11th) |
Top Performers
| | | | | | | | | | |
| --- | --- | --- | --- | --- | --- | --- | --- | --- | --- |
| Player | MPG | FG% | 3P% | PPG | RPG | APG | BPG | SPG | TOV |
| J. Butler | 33.8 | .455 | .244 | 19.9 | 6.7 | 6.0 | 0.6 | 1.8 | 2.2 |
| G. Dragic | 28.2 | .441 | .367 | 16.2 | 3.2 | 5.1 | 0.2 | 0.7 | 2.4 |
| B. Adebayo | 33.6 | .557 | .143 | 15.9 | 10.2 | 5.1 | 1.3 | 1.1 | 2.8 |
The Butler Effect
"Win. I don't care about a triple-double. … I want to win."

– Jimmy Butler on his mindset pic.twitter.com/0XPcNRsQf1

— Bleacher Report (@BleacherReport) October 5, 2020

Jimmy Butler was unquestionably the leader of the Miami Heat during their 2019-2020 campaign. After several stints with a number of different teams, Butler settled into a hybrid role of All-Star and drill sergeant with a collection of youngsters on the Heat.
Come the playoffs Butler continued to raise his game. He upped his averages to 22.2 points, 6.5 rebounds, 6.0 assists, and 2.0 steals per game in 38.4 minutes per game over 21 appearances. Despite coming up short, some of the best performances in Butler's career came during the playoffs – including a 40-point triple-double effort against the Los Angeles Lakers in the Finals.
It's almost as if fans have forgotten Butler's journeyman status to this point and have now dubbed him a true franchise piece. While his leadership qualities buoyed the Heat's performances, he is still far from a number one option. How he performs in this upcoming season will be crucial to the Heat's success and his own legacy.
The Kids Are Alright
33 points. 5 triples. Tyler Herro ▶️ ESPN 🍿 pic.twitter.com/O17T52Zk6t

— NBA (@NBA) September 24, 2020

The Miami Heat were bold to trust their success with Jimmy Butler, but even more, credit goes to Erick Spoelstra for being able to mold four young players into valuable rotation pieces and even a first-time All-Star berth.
Thought to be just an energy big man coming out of the draft, Bam Adebayo proved the world wrong by becoming an all-around star and earning his first All-Star appearance. In the backcourt, Tyler Herro came alive in the NBA playoffs as the world took notice of his scoring prowess. Lesser-known products Duncan Robinson and Kendrick Nunn were able to translate their G-League experience into surprisingly productive campaigns.
It's difficult to rely on so many young players throughout an NBA season; it is even more difficult to find positive results when relying on four of them. It's clear that the future is bright for the Miami Heat, but the concern lies in their ability to replicate last season's successes in the coming campaign.
Free Agency & Extensions
Miami Heat Free Agency Needs
The Miami Heat enter the 2020-2021 season with only eight players on the payroll, with one available should they accept a player option. Their current depth chart would read:
| | | | | |
| --- | --- | --- | --- | --- |
| Point Guard | Shooting Guard | Small Forward | Power Forward | Center |
| Kendrick Nunn | Jimmy Butler | Duncan Robinson | Chris Silva | Bam Adebayo |
| | Tyler Herro | Andre Iguodala | | |
| | | KZ Okpala | | |
Whether it is through the NBA Draft, Free Agency, or re-signing their own players, the Heat are in need at almost every position. A focus on the point guard and small forward will be crucial in their offseason pursuits.
Committed Salaries
| | | | |
| --- | --- | --- | --- |
| Player | Age | 19-20 Salary | 20-21 Salary |
| J. Butler | 31 | $32.7 million | $34.3 million |
| G. Dragic | 34 | $19.2 million | |
| A. Iguodala | 36 | $17.1 million | $15 million |
| S. Hill | 29 | $13.2 million | $12.1 million (Player Option) |
| K. Olynyk | 29 | $11.6 million | |
| M. Leonard | 28 | $11.2 million | |
| J. Crowder | 30 | $7.8 million | |
| T. Herro | 20 | $3.6 million | $3.8 million |
| B. Adebayo | 23 | $3.4 million | $5.1 million |
| U. Haslem | 40 | $2.5 million | |
| D. Jones | 23 | $1.6 million | |
| K. Nunn | 25 | $1.4 million | $1.6 million (Not fully guaranteed) |
| D. Robinson | 26 | $1.4 million | $1.6 million (Not fully guaranteed) |
| KZ Okpala | 21 | $898, 310 | $1.5 million |
| Chris Silva | 24 | $466, 918 | $1.5 million |
Priority Free Agents
Goran Dragic has been one of the most unheralded players in the NBA. A solid attack-minded point guard with a penchant for making the big shot, Dragic is a fantastic second option to Butler on the offensive side of the court. Despite the play of Herro in the playoffs, it is clear that the Heat missed Dragic's playmaking and scoring prowess against the Lakers.
In terms of utility big men, Kelly Olynyk may be one of the best in the league. The Canadian may not stuff the stat sheet, but he can shoot from range, finish in the paint, and mix it up with the best of them on the glass. While his $12 million player option is likely to be accepted in the current financial climate, a more affordable yet long term contract could certainly be more attractive for both parties.
Jae Crowder was the key player that the Heat received in return for the slow-developing Justice Winslow. While his ceiling isn't there, Crowder's three-and-D prowess is a coveted high in today's NBA. Securing Crowder should be a priority for the Heat, as it allows Butler an outlet on offense and relief on defense.
2020-2021 NBA Season Odds and Predictions
The Miami Heat shocked the world with their performance last season, while also showing off a number of assets that are sure to develop into true NBA stars. The fact of the matter is that the Heat overachieved last season. Rather than saying their success was a fluke due to the circumstance, you could say that Miami is an organization prepared to take advantage at any moment.
2020-2021 Miami Heat Eastern Conference Odds
The Miami Heat open the 2020-2021 NBA season at a +350 to win the Eastern Conference. They are ranked above the Boston Celtics (+400), whom they beat in the 2020 Eastern Conference Finals, but behind the Milwaukee Bucks (+200) who they defeated in the second round. Surprisingly, the Brooklyn Nets (+300) are heavier favorites to them to win the Eastern Conference crown as well.
With the Eastern Conference's strength up in the air, we see the Miami Heat earned a top-six finish. But we certainly don't see them taking the conference crown.
2020-2021 Miami Heat NBA Championship Odds
The Miami Heat open the 2020-2021 NBA season as the sixth favorite to win the NBA title at a +900. They trail the Los Angeles Lakers (+350), LA Clippers (+400), Milwaukee Bucks (+500), Brooklyn Nets (+600), and Golden State Warriors (+600).
Miami sees themselves in the top six in odds to win the title, but we see them actually falling shorter than that. With the strength of the Boston Celtics and Toronto Raptors in the East, it's difficult to predict the Heat putting on the same performance as last season in the regular or post-season.
Odds taken from DraftKings Sportsbook, October 26.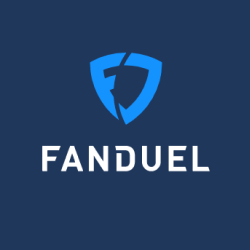 Get a deposit bonus up to $500!
Sign up at FanDuel and receive a 20% deposit bonus up to $500
Play Now
Sign up at FanDuel and receive a 20% deposit bonus up to $500
More NBA Predictions & Odds
Chris Paul Joins the Phoenix Suns; Top Trade/Free Agency Acquisitions So Far
The Suns gave up a lot of pieces in the trade for Paul, losing key rotational players Ricky Rubio and Kelly Oubre Jr.
NBA
November 23
Ball, Edwards, or Wiseman? Who Will Go First Overall in the 2020 NBA Draft?
LaMelo Ball seems to be the odds on favorite to go first overall in the NBA Draft. But will his lack of domestic experience hurt his stock? …
NBA
November 16
2020-2021 NBA Season Key Dates Set, Salary Cap Revealed
After the Houston Rockets parted ways with Daryl Morey and Mike D'Antoni, it looks like stars James Harden and Russell Westbrook are the next to go.
NBA
November 16
Christian Jope
Christian Jope is a writer, social media strategist, and data analyst. A Queen's University Alumni, Christian is an author and social media strategist with Raptors Cage, while also working closely with MLSE and Canada Basketball through community-driven events.
Email: christian.jope@wsn.com