Dallas Mavericks Offseason Moves 2019: Odds and Predictions
2018-2019 Performance
Season Record: 33-49, 14th in the Western Conference
Head Coach: Rick Carlisle
Most Frequent Starting Five (21 Games): (G) Dennis Smith Jr – (G) Wes Matthews – (F) Luka Doncic – (F) Harrison Barnes – (C) DeAndre Jordan
Top Performers
F Luka Doncic – 21.2 PPG | 7.8 RPG | 6.0 APG
F Harrison Barnes – 17.7 PPG | 4.2 RPG | .389 3P%
G Tim Hardaway Jr – 15.5 PPG | 3.2 RPG | .320 3P%
Transactions
6 July 2018 – Signed C DeAndre Jordan to a multi-year contract.
9 July 2018 – Signed F Luka Doncic to a multi-year contract.
16 July 2019 – Signed G Jalen Brunson to a multi-year contract.
23 July 2018 – Signed F Dirk Nowitzki as a free agent.
31 January 2019 – Traded C DeAndre Jordan, G Wesley Matthews, G Dennis Smith Jr., a 2021 first-round draft pick and a 2023 first-round draft pick to the New York Knicks for G Trey Burke, G Tim Hardaway Jr., G Courtney Lee, and F-C Kristaps Porziņgis.
7 February 2019 – Traded F Harrison Barnes to the Sacramento Kings for F Justin Jackson and F Zach Randolph.
The Good
Luka Doncic Proves His Worth
An award and tribute video for @luka7doncic on his return to @RMBaloncesto ?#GameON pic.twitter.com/InHlL005Vq

— EuroLeague (@EuroLeague) April 17, 2019
One of the most highly touted European players of all-time, Doncic came into the league with massive expectations. A top pick in the 2018 NBA Draft, the media was on either end of the spectrum for Doncic. He ended up putting in one of the greatest rookie seasons in history and winning himself the 2019 Rookie of the Year award.
The Legend of Nowitzki
Dirk Nowitzki tearing up during his final introduction in an NBA game. pic.twitter.com/U1OF2hXfO2

— Nick Angstadt (@NickVanExit) April 11, 2019
Dirk Nowitzki hasn't played a large role in the Dallas Mavericks plans for a couple of years now. Through sheer good faith alone, the Mavericks have continually rewarded him with a contract, but this year was his last. While used sparingly, Nowitzki's farewell tour reached all parts of the NBA. Capped off with a goodbye to one of NBA histories greatest power forwards.
Youth Is Stepping Up
DENIED!

Maxi Kleber with the block on #NBALeaguePass !#MFFL pic.twitter.com/LxlzvzQLnz

— NBA (@NBA) January 23, 2018
While the Mavericks unloaded explosive point guard Dennis Smith Jr. to the Knicks, they still had a number of impressive young players show up for them this season. Jalen Brunson was a capable point guard in spots this past year and Maxi Kleber proved himself to be a versatile defensive option. With a defined rotation in 2019-2020, both are expect to continue their improvement.
The Bad
Chemistry Amongst Young Stars
Dennis Smith Jr. wishes the Mavs would've traded him before they played the Knicks for the last time this season.

Gotta love that attitude ?

? @SNYtv pic.twitter.com/8pOG2JuBVv

— The Knicks Wall (@TheKnicksWall) February 6, 2019
It's been made clear that there is no bad blood between Dennis Smith Jr and Luka Doncic. Although their play together proved very quickly to be rather incompatible. Smith Jr, a slashing, ball-handling lead guard, didn't seem to get on well with the also ball-dominant Doncic. With the future in the hands of Doncic, the Mavericks chose to ship Smith Jr to New York.
Deandre Jordan's Paint Presence
Make no mistake, DeAndre Jordan is an excellent interior presence. His rebounding ability isn't matched by many and his physicality overwhelms even the most game opponents. Unfortunately he's failed to reach the shot-blocking heights of his previous seasons. Teams are pulling him out of the paint, where he is ineffectual. Jordan was traded to the Knicks mid-season.
The Surprises
Dwight Powell Was Up and Down
Dwight POWell with a quick fake, drive and dunk ? pic.twitter.com/nZ8gYAPxdO

— Def Pen Hoops (@DefPenHoops) December 9, 2017
Many expected Dwight Powell to take another step this past season. Instead, he started off the year struggling mightily. His inability to be productive early paved the way for Kleber to take his place. However he came on strong late in the year, offering a solid ten points and five rebounds per game.
JJ Barea Is A Great Captain
JJ Barea hits the double-clutch three to beat the shotclock buzzer on @NBATV! #NBARapidReplay http://t.co/tvV9TsNrCL

— NBA (@NBA) February 10, 2015
At 34 years old, the diminutive Puerto Rican point guard continues to impress with his play and leadership. An NBA Champion, Barea has done an excellent job running his team when their younger guards are out of the game. He went down with an achilles injury, so his future is rather unknown.
Diamond in the Rough
The gist of what I learned about Finney-Smith is that he's rarely out of position, he closes out well, recovers very quickly, and is generally really good at defense. pic.twitter.com/BNsmcm43UE

— Bobby Karalla (@bobbykaralla) September 16, 2019
Dorian Finney-Smith is an underrated player. While he doesn't make massive contributions on the offensive or defensive box score, his value on the court is unquestioned. He maintain a positive defensive box plus-minus (1.1), while also maintaining a 1.1 value over replacement rating. If his offensive game improves, expect Finney-Smith to play a bigger role in the future.
2019 NBA Draft Acquisitions
With a single pick in the 2019 NBA Draft's second round, the Dallas Mavericks were looking for a high-ceiling prospect. While they selected Lithuanian forward Deividas Sirvydis, he was quickly traded for Isaiah Roby.
Isaiah Roby – Nebraska – USA – Detroit Pistons, 2nd Round (15th Pick, 45th Overall)
| Season | Age | College | Games | MP | PTS | REB | AST | FG% | 3P% |
| --- | --- | --- | --- | --- | --- | --- | --- | --- | --- |
| 18-19 | 20 | NEBRASKA | 35 | 31.2 | 11.8 | 6.9 | 1.9 | .454 | .333 |
Isaiah Roby checking in with @NBATV #MFFL pic.twitter.com/4RppOrXdaT

— MFFL (@Mavs_FFL) September 19, 2019
Roby is a high-ceiling prospect. His length is fantastic at his position while his defensive capabilities seem to be at NBA-level already. While he didn't break out into stardom at Nebraska, he was clearly one of their most valuable players. His offense is well behind his defense, so there will be much to improve on before he sees significant minutes.
Expectations
The Mavericks are stacked at the wing position. Competing with Doncic, Hardaway, Lee, and Wright will likely not prove valuable for Roby. Expect Roby to hone his skills with the Mavericks' G-League affiliate the Texas Legends, before getting any significant run.
2019 NBA Offseason Acquisitions
(G) Delon Wright – 3 Years/$28 Million
| Season | Age | Team | Games | MP | PTS | REB | AST | FG% | 3P% |
| --- | --- | --- | --- | --- | --- | --- | --- | --- | --- |
| 18-19 | 26 | TOR-MEM | 75 | 22.7 | 8.7 | 3.5 | 3.3 | .434 | .298 |
Delon Wright is the first player in Grizzlies history with a triple-double in back-to-back games ? pic.twitter.com/rGn2BTJB5F

— NBA on ESPN (@ESPNNBA) April 8, 2019
The acquisition of Delon Wright is one of the most underrated moves in the NBA. Wright didn't star for the Toronto Raptors during his time, but he was a valuable playmaker, defender, and shooter during his time. Once he was traded to Memphis, he truly began to shine. His size on both ends of the court is excellent and he will be a valued secondary playmaker to Doncic. His shooting will need to improve in order to stay on the court.
(F-C) Kristaps Porzingis – 5 Years/$158 Million
| Season | Age | Team | Games | MP | PTS | REB | AST | FG% | 3P% |
| --- | --- | --- | --- | --- | --- | --- | --- | --- | --- |
| 17-18 | 22 | NYK | 48 | 32.4 | 22.7 | 6.6 | 1.2 | .439 | .395 |
Porzingis been living in the gym since his injury, this man finna be a bully! pic.twitter.com/WCdpjpnVmN

— D? (@dth3tr33) September 25, 2019
While Porzingis was technically acquired last year, this is the first year where he is expected to step onto the court. If he is fully healed, the combination of he and Doncic will be deadly. Not only is Porzingis an adept offensive player, but his quick feet and length have made him a premier shot-blocker. For the first time since the days of Nowitzki and Nash, the Dallas Mavericks have two absolute superstars to call their own.
(C) Boban Marjanovic – 2 Years/$7 Million
| Season | Age | Team | Games | MP | PTS | REB | AST | FG% | 3P% |
| --- | --- | --- | --- | --- | --- | --- | --- | --- | --- |
| 18-19 | 30 | LAC-PHI | 58 | 11.7 | 7.3 | 4.6 | 0.9 | .615 | .400 |
This guy Boban really doesn't even have to jump to dunk

(via @NBA)
pic.twitter.com/u0Drz670FU

— Sports Illustrated (@SInow) October 18, 2018
The Mavericks can't get enough giant Europeans as they added Boban Marjanovic to partner Kristaps Porzingis in the front court. Both 7'3 with length for days, Marjanovic will likely see situational minutes for the Mavericks. He doesn't have the foot speed for today's NBA, but he will surely be of use in clutch rebounding and defensive situations.
Expected Depth Chart
| Point Guard | Shooting Guard | Small Forward | Power Forward | Center |
| --- | --- | --- | --- | --- |
| Delon Wright | Tim Hardaway Jr | Luka Doncic | Maxi Kleber | Kristaps Porzingis |
| Jalen Brunson | Seth Curry | Dorian Finney-Smith | Dwight Powell | Boban Marjanovic |
| JJ Barea | Courtney Lee | Justin Jackson | Isaiah Roby | |
| Antonius Cleveland (Two-Way) | Josh Reaves (Two-Way) | Yudai Baba | Ryan Broekhoff | |
| | Dakota Mathias | | | |
2019-2020 Season Expectations
Do not sleep on the Dallas Mavericks this year. If all of their players remain healthy, you should expect a massive improvement from their side. While a fourteenth place finish isn't difficult to improve on, their roster make-up is incredibly impressive.
Expect a big second season from reigning rookie of the year Luka Doncic and an impressive if not slow-starting season from Kristaps Porzingis. These two young European phenoms project to be Dallas' All-Star leaders.
If all things go well, the Dallas Mavericks may be back in the playoffs this spring. They've got a good mix of youthful talent and veteran leadership that seems primed to bring them back to the promised land.
Dallas Mavericks – Odds to Win the NBA Championship 2019-2020
The latest odds for NBA futures are provided by NJ sportsbooks 888Sport, DraftKings, Unibet NJ, and Fox Bet NJ.
Good luck!
Bet on NBA With These NJ Sportsbooks

21+ | NJ, WV, PA, IN, IL, CO, IA, TN, MI, VA only | T&C apply
Great payment and customer support
Access to fantasy sports with one account

Terms and conditions apply | 21+ | NJ only
Lots of betting options
Daily odds boost
Great live betting section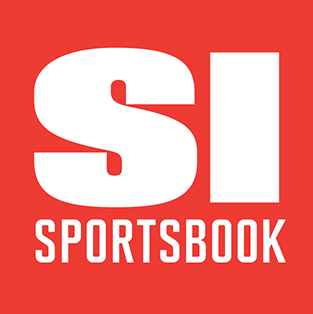 21+ CO Only | Terms and conditions apply
Beginner friendly
Fantastic odds
More NBA Predictions & Odds
2022 NBA Draft Picks, Predictions, How to Watch
Get our 2022 NBA Draft Picks! Find odds for 1st overall pick, our predictions. information on where to watch, and more! …
NBA
20 June | 03:11 | Christian Jope
Best NBA Prop Bets Today: Warriors Are One Win Away From the NBA Championship
Here are the best NBA prop bets for game 6 tonight! Check out the full preview and get the latest odds! …
NBA
16 June | 04:15 | Christian Jope
Golden State Warriors vs Boston Celtics: Can't Afford a Poor Game
Back on their home court, Jayson Tatum and the Boston Celtics hope to stave off elimination by Andrew Wiggins' Golden State Warriors! …
NBA
15 June | 03:59 | Christian Jope