Lakers Star Anthony Davis Expected to Opt-Out of Contract and Re-Sign
With the 2019-2020 NBA season finally concluded, the league crowned the Los Angeles Lakers as the 2020 NBA Champions. While the season is over, many fans are looking to the future. With the NBA Draft arriving in just under a month, and free agency beginning after that, Adam Silver and the league office seem primed to make a statement on when a 2020-2021 season might kick-off. Until then, here's the top news from the last week!
Lakers Star Anthony Davis Expected to Opt-Out of Contract and Re-Sign
Sources: Anthony Davis plans to opt out of contract and re-sign with the Lakers.

Inside Pass on Davis, Lakers/Heat offseasons and more across league at @TheAthleticNBA: https://t.co/P5YRf3Fbzb

— Shams Charania (@ShamsCharania) October 15, 2020

It is no secret that Anthony Davis is the biggest fish in the 2020 NBA Free Agency market this offseason. While it seemed as if some teams would be in play for his signature, the Los Angeles Lakers' 2020 Championship seems to have guaranteed that The Brow will be staying in La La Land for the foreseeable future. With his first NBA Championship, Anthony Davis seems primed to establish a new dynasty as Robin to LeBron James' Batman.
Davis was brilliant for the Lakers in the 2020 NBA Playoffs. He averaged 27.7 points, 9.7 rebounds, 3.2 assists, 1.4 blocks, and 1.2 steals per game on 57.2% shooting from the field. With James taking the wheel in the Finals, Davis' defensive prowess came to the forefront. Davis averaged 25.0 points, 10.7 rebounds, 3.2 assists, 2.0 blocks, and 1.2 steals in the NBA Finals. While teammate LeBron James took all 11 Finals MVP votes, Davis was far and away from the only other possible consideration.
What's next for Los Angeles will be how they can build around Davis for the future. By signing an extension this summer, Davis will be the only player on the Lakers' payroll beyond 2022 – with only LeBron James' $41 million on the books during the 21-22 season. At 35 the clock is ticking on James' career, so Davis' extension will be Los Angeles promise to make him their next star.
Clippers Promote Tyronn Lue to Head Coach
Breaking: Tyronn Lue is finalizing a five-year deal to become the next coach of the Clippers, sources tell @wojespn. pic.twitter.com/hxDUU5q6Ks

— SportsCenter (@SportsCenter) October 15, 2020

The firing of Doc Rivers came as a surprise to many, but few could argue that Rivers did his job with the LA Clippers bowing out of the title race in the Western Conference second round. Expected to win the NBA title, Rivers' firing came with shock but little opposition amongst Clippers fans. In his place will be Tyronn Lue, Clippers assistant and former head coach of the 2015 NBA Champion Cleveland Cavaliers.
Speaking honestly, Lue doesn't have much of an NBA head coaching resume. Despite being an NBA Champion and two-time Eastern Conference Champion with the Cleveland Cavaliers, one could say Lue walked into a Championship team more than he built one.
Much of Lue's pedigree comes from his experience managing the breadth of ego he coached during his time in Cleveland. Between LeBron James, Kyrie Irving, Kevin Love, and Tristan Thompson, Lue's ability to navigate those waters and come out a champion is impressive. With rumors of an unsettled group due to Kawhi Leonard's preferential treatment and Paul George's inconsistency performing, Lue's man-management might just supersede the potential of his gameplan with this hiring.
Daryl Morey and the Rockets Part Ways
Daryl Morey is stepping down as Rockets GM, per @wojespn pic.twitter.com/TJngi8Hhvi

— Bleacher Report (@BleacherReport) October 15, 2020

The 2017-2018 NBA Executive of the Year, Daryl Morey has come to a mutual agreement with the Houston Rockets to part ways. The move comes as a blow to the Rockets organization and fan base, as Morey's teams had never finished below .500 since he joined the club.
After a disappointing end to the Rockets' season, the firing of head coach Mike D'Antoni and the release of Daryl Morey signals a culture reset in Houston. While the Rockets thrived under "Morey Ball" – a basketball game plan that valued advanced analytics over traditional basketball game plans – they were never able to win the elusive Larry O'Brien trophy under Morey's reign.
There is no news on who will take over the Rocket's front office, but with the NBA Draft and free agency coming you'd have to imagine Houston ownership would move quickly on the matter. If there is one thing that is certain, it is that the Rockets will look very different by the time the 2021-2022 season begins.
Miami Heat Have Their Targets Set on Antetokounmpo
The Heat are "preparing to go all in" on pursuing Giannis Antetokounmpo in 2021 free agency, per @ShamsCharania pic.twitter.com/PgcVebcm3a

— Bleacher Report (@BleacherReport) October 15, 2020

The Miami Heat are the feel good story of the 2019-2020 NBA season. While few expected them to make a dent in the NBA Playoffs, they ended up making their way all the way to the Finals. Led by the gritty presence of journeyman All-Star Jimmy Butler and a supporting cast of grinders and shooters, Miami proved that their organizational culture can overcome stark talent disparities.
While the salary cap is still in question for this coming season, and thus the 2021 offseason, the Miami Heat are in excellent position to attract a star at the level of Antetokounmpo. Miami have $63.8 million in committed salary across five players for the 2021-2022 season, giving them plenty of room to add another max contract.
The Bucks bowed out of the NBA Playoffs earlier than expected and to none other than the Heat. Joining the team that sent his home would be a Durant-esque turn for a player who has been vocally committed to the Bucks in the past. It's also noted that the 2019 NBA Champion Toronto Raptors covet the Greek-Nigerian superstar, a perfect organizational fit in the NBA's most progressive and internationally-oriented cities. The Heat's Pat Riley will have his work cut out for him, but attracting the stars of the game is exactly his forte.
---
Editor's Picks
---
Next Seasons Styles Unveiled
The @Raptors unveiled 3 of their new jerseys for next season… What do you think? ??#WeTheNorth pic.twitter.com/hofbK4lM7J

— Tim and Sid (@timandsid) October 15, 2020

On a less player-focused front, a number of NBA teams have been showing off their new threads for the upcoming NBA season. While the Charlotte Hornets unveiled their kits for next season in August, two Atlantic Division rivals rocked style headlines last week with their jersey reveals.
The Brooklyn Nets unveiled an homage to their New Jersey roots, showing off a 2020-2021 throwback uniform last worn by the 1990-1991 New Jersey Nets. Made famous by Drazen Petrovic, Reggie Theus, and Derrick Coleman, Brooklyn looks to pay tribute to their tie-dye past by draping new stars Kevin Durant and Kyrie Irving in the baby blue.
All eyes were up North when the Toronto Raptors revealed three of their five jerseys for the 2021-2020 season. Discarding a style and colourway held since 2015, the Raptors adopted a new look that invokes memories of their 2019 NBA Championship run. With a central focus on their North-facing, chevron design, and a black on black tribute to their nineties roots, Toronto's new look is already one of the NBA's most impactful kits. The Raptors also teased a purple kit inspired by their original colour scheme, and a black and gold kit that has represented their partnership with rapper Drake since 2013 – both will be revealed at a later date.
Bet on NBA with the best NJ sportsbooks!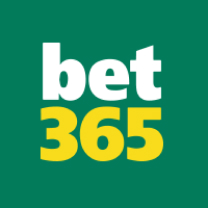 21+ | T&Cs, time limits & exclusions apply
Impressive range of bonuses
One of the worlds biggest sportsbooks

21+ | Terms and conditions apply
Fastest payout platform
Many withdrawal options
Live right now feature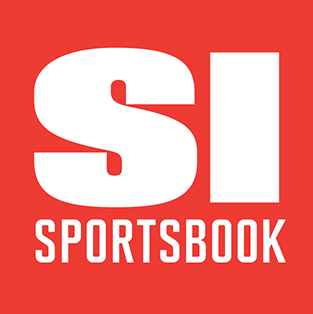 21+ CO Only | Terms and conditions apply
Beginner friendly
Fantastic odds
Promo code 7500back
Bet on NBA with the best Indiana sportsbooks!
21+ | NJ, WV, PA, IN, IL, CO, IA, TN, MI, VA only | T&C apply
Great payment and customer support
Access to fantasy sports with one account
Beginner friendly
21+ | T&Cs apply
Wide range of betting options
Top notch customer service
Promo code 250match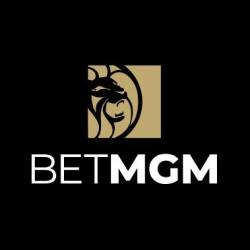 21+ | Terms and conditions apply
Boosted parlays with enhanced odds
Impressive range of bets
10 free bet every week
Bet on NBA with the best PA sportsbooks!
21+ | NJ, WV, PA, IN, IL, CO, IA, TN, MI, VA only | T&C apply
Great payment and customer support
Access to fantasy sports with one account
Beginner friendly

Terms and conditions apply | 21+ | NJ only
Lots of betting options
Daily odds boost
Great live betting section
21+ | T&Cs apply
Wide range of betting options
Top notch customer service
Promo code 250match
More NBA Predictions & Odds
Dallas Mavericks vs Golden State Warriors Predictions, Odds, Picks
Luka Doncic and the Dallas Mavericks face off against Stephen Curry's Golden State Warriors in the Western Conference Finals! …
NBA
17 May | 03:59 | Christian Jope
Boston Celtics vs Miami Heat Predictions, Odds, Picks
The Boston Celtics and the Miami Heat face-off in a rematch of their 2020 Eastern Conference Finals series! …
NBA
17 May | 02:42 | Christian Jope
Memphis Grizzlies vs Golden State Warriors Predictions, Odds, Picks
aren Jackson Jr. and the Memphis Grizzlies look to push for a Game 7 against Klay Thompson's Golden State Warriors! …
NBA
12 May | 23:41 | Christian Jope
Christian Jope
Christian Jope is a writer, social media strategist, and data analyst. A Queen's University Alumni, Christian is an author and social media strategist with Raptors Cage, while also working closely with MLSE and Canada Basketball through community-driven events.
Email: [email protected]