Michael Jordan's Top 10 March Madness Games
With the weekly airings of The Last Dance documentary series, Michael Jordan's career has gotten the lion's share of attention in the midst of the COVID-19 pandemic. Lost amongst the intrigue of the '97-98 Bulls season is Jordan's excellence in his college days at North Carolina. With that in mind, we will take a look at his ten career NCAA tournament games and rank them by significance.
#10: 1982 First Round vs James Madison
We start off with Jordan's March Madness debut as a freshman in the 1982 tournament, where he recorded his only tournament game without double-digit scoring. Jordan had a forgettable outing with six points on three of eight shooting, as the Dukes put forth a valiant upset effort in a 52-50 UNC victory.
#9: 1982 Second Round vs Alabama
Jordan started getting into the rhythm after his unimpressive showing against James Madison in the previous round. He finished with 11 points on three of six shooting from the field while hitting all five of his free throw attempts. Jordan was aided by future NBA players James Worthy and Sam Perkins, who dropped 16 and 15 points, respectively in the 74-69 win.
#8: 1984 Second Round vs Indiana
Jordan's college career came to a disappointing end at the Omni Arena in Atlanta, as the Tar Heels fell 72-68 to Bob Knight's Hoosiers. MJ struggled from the field, hitting six of 14 attempts while his team got torched by Indiana star guard Steve Alford for 27 points. The third pick of that year's NBA Draft would close out the season by claiming both the Naismith and Wooden awards.
#7: 1983 Second Round vs Ohio State
Despite a rocky shooting night where he went 5 for 15 from the field, Jordan still led North Carolina in scoring with 17 points en route to a 64-51 win in the Carrier Dome. The Tar Heels locked in the win thanks to a strong second half that saw them outscore the Buckeyes 35-21.
#6: 1982 Regional Final vs Villanova
For the first time in his young college career, Jordan was his team's leading scorer in an NCAA tournament game after dropping 15 points on the Wildcats at Reynolds Coliseum in nearby Raleigh. The 70-60 win was a landmark game for legendary coach Dean Smith, as victory gave Smith his first-ever 30-plus win season. The only Carolina coach to achieve the feat prior to Smith was Frank McGuire, who guided the Tar Heels to an undefeated 32 win season in 1957.
#5: 1983 First Round vs James Madison
Unlike their meeting in the previous year's tournament, North Carolina kept their fans' blood pressure in check, beating James Madison 68-49. Jordan poured in an efficient 16 points, while also excelling on the defensive end with three blocked shots in front of a Carolina friendly Greensboro Coliseum crowd.
#4: 1983 Regional Final vs Georgia
Jordan's first 20-plus point tournament game also turned out to be his first loss in the Big Dance, as the Tar Heels lost 82-77. His 26 points were not enough to overcome the lack of scoring support from secondary options Sam Perkins and Brad Daugherty, the latter of whom would go on to be the number one pick in the 1986 NBA Draft.
#3: 1982 Final Four vs Houston
Jordan's first Final Four appearance saw him take on a pair of future Hall of Famers, as Houston featured starting shooting guard Clyde Drexler and freshman center Akeem Olajuwon coming off the bench. Drexler and Jordan put on an entertaining scoring display for the Superdome crowd, with Jordan out-dueling his future rival 18-17.
#2: 1984 First Round vs Temple
Beginning his final NCAA tournament in the city where he would become an NBA team owner, Jordan had his highest-scoring tournament game in Carolina Blue with 27 points. With Perkins, Daugherty, and Kenny Smith not generating significant offense, Jordan asserted himself as the alpha dog against Temple, converting on 11 of his 15 field goal attempts.
#1: 1982 National Championship vs Georgetown
It should come as no surprise that we close out this list with the National Title game, as it is best remembered for Jordan's game-winning baseline jumper. His 16 point outing would prove to be a small taste of what would come in future matchups with Georgetown center Patrick Ewing.
Bet on NCAAB With These NJ Sportsbooks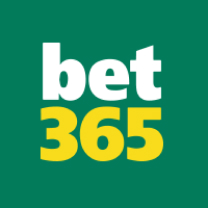 21+ | T&Cs, time limits & exclusions apply
Impressive range of bonuses
One of the worlds biggest sportsbooks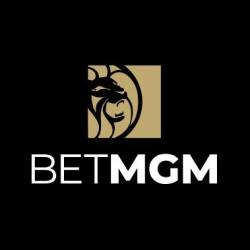 21+ | Terms and conditions apply
Boosted parlays with enhanced odds
Impressive range of bets
10 free bet every week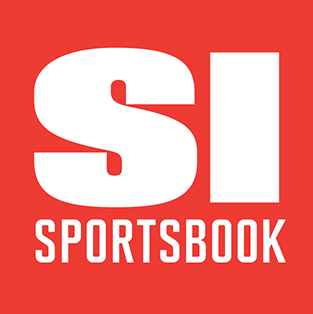 21+ CO Only | Terms and conditions apply
Beginner friendly
Fantastic odds
Bonus code win100
More NCAA Basketball Predictions & Odds
UNC vs Kansas Predictions, Odds, Picks
Armando Bacot and the UNC Tar Heels will face Ochai Agbaji and the Kansas Jayhawks in the National Championship! …
NCAAB
4 April | 18:30 | Max Heering
UNC vs Duke Predictions, Odds, Picks
Collin Gillespie and the Villanova Wildcats will face Ochai Agbaji and the Kansas Jayhawks in the Final Four! …
NCAAB
1 April | 18:37 | Max Heering
Villanova vs Kansas Predictions, Odds, Picks
Collin Gillespie and the Villanova Wildcats will face Ochai Agbaji and the Kansas Jayhawks in the Final Four! …
NCAAB
1 April | 16:56 | Max Heering