Baltimore Ravens vs Los Angeles Rams: Predictions and Odds (NFL Week 12)
Final score prediction: Ravens 31, Rams 27.
How to Watch: Ravens vs Rams – Will the Winning Streak End?
What: Baltimore Ravens at Los Angeles Rams
When: Monday Night Football, November 25 at 8:15 pm ET
Where: Los Angeles Memorial Coliseum in Los Angeles, California
How (TV): ESPN
Ravens vs Rams – Point Spread
Ravens -3.5, Rams +3.5
Baltimore vs Los Angeles – Game Preview
The NFL schedulers set up a great Week 12 Monday Night Football matchup featuring the Baltimore Ravens traveling to California to take on the Los Angeles Rams in a cross-conference battle that could make-or-break the playoff chances of at least one of these teams.
The high-scoring, fast running Ravens look to be ready for postseason right now but the offensively struggling and pass-heavy Rams seem to be hit or miss in the big games so a win in this one over Baltimore will certainly help to boost their confidence for the final regular-season run.
Baltimore's defense isn't quite what it used to be while Los Angeles seems somewhat capable on that side of the ball these days, so let's take a look at how these two teams match up for their Week 12 Monday Night Football altercation.
For more on NFL Week 12 head out to YouTube and check out our NFL Week 12 Predictions video. To hear more about Baltimore vs LA Rams, skip to 37:55.
The 8-2-0 Baltimore Ravens
The secret to the Baltimore Ravens' success comes down to evasive quarterback Lamar Jackson's incredible ability to run with the ball while being a threat to hand it off to a trailing back or rifle a pass downfield at any moment, a game plan which also involves a tremendous offensive line, which the Ravens do have.
For instance, last week while crushing the respectable Houston Texans 41-7, Jackson ran 9 times for 86 yards (that's 9.6 yards per carry!) while throwing for 4 touchdowns with zero interceptions (his favorite target was tight end, Mark Andrews), an easy win at home against a team that should have been more trouble for them.
Give the Ravens' defense a lot of credit for that win – even though they aren't as prolific as in the past, Baltimore's D has talent and showed it off in Week 11 by keeping the Texans off the scoreboard until fourth quarter "garbage time," a sign that even on that side of the ball, Baltimore is ready for the postseason, and certainly the Rams.
The 6-4-0 Los Angeles Rams
Sure, the Los Angeles Rams are coming off a Week 11 home win over the Chicago Bears, 17-7, but they can't feel too good about that game since quarterback Jared Goff didn't throw for any touchdown passes for the second game in a row.
What the Rams can feel good about is running back Todd Gurley, who looked close to old form in that one, with three yards shy of 100 on the ground with a touchdown, plus 3 catches for another 36 yards of offense, a sign that he's been thrust into playoff-run mode (finally) by head coach Sean McVay.
The Rams' defense is currently ranked 10th in the league and keeps opponents to under 20 points per game so far this season, led by tackle Aaron Donald, who is on his way to yet another impressive year, though how often he will be able to get pads on the evasive Jackson is the big question.
Ravens vs Rams History
These two cross-conference rivals have met 6 total times (including 0 postseason games), with Baltimore winning 4 of those times and Los Angeles winning the other 2 games.
The last time these two teams played was all the way back in 2015 when the Rams were still out of St. Louis and they traveled to Baltimore that November only to get beaten by the Ravens by a score of 16-13.
If the Ravens win this matchup, they'll move to 9-2-0 and stay well atop the AFC North and continue to threaten the New England Patriots for the number one overall playoff seed (and the home-field advantage that comes with it).
But if the Rams come out winners in this one, they'll be 7-4-0 and though that may not be enough to win the NFC West, it certainly helps them stay alive in the hunt for an NFC Wild Card spot.
Questions to Answer
Who's favored to win this Week 12 Ravens-Rams matchup?
Which team has a better offense? Defense? Special teams?
Which team's quarterback is more likely to lead his team to victory?
We're going to briefly compare the Ravens and the Rams next and attempt to answer those questions and more.
Offensive Stats Comparison
Baltimore Ravens Overall Offense
Ranked 2nd overall in 2019
Passing attack currently ranked 20th
Rushing attack currently ranked 1st
The Baltimore Ravens have fine-tuned the options attack (RPO) to such a fine level thanks to coordinator Greg Roman, that it seems difficult to imagine the team that can counter every option they have – not even the Patriots, who excel at such things, could do it.
How effective is this offense? They average over 34 points per game after eleven weeks, which is best in the league right now, and they average 6.4 yards per play, third-most in the NFL, so the answer is very effective.
The good news is that mostly everyone on offense is healthy (though backup receiver Chris Moore is listed as questionable with a thumb injury), so all of Jackson's options (including deep threat receiver Marquise "Hollywood" Brown, tight end Mark Andrews and dual-threat running back Mark Ingram) will be available.
Los Angeles Rams Overall Offense
Ranked 13th overall in 2019
Passing attack currently ranked 7th
Rushing attack currently ranked 20th
Jared Goff is a very good quarterback – he's ranked 6th in production right now but his big problem this season has been throwing the football to the other team, currently with 10 interceptions, which is just one less than the number of touchdowns he's thrown.
One reason for this is the lack of a run game so far this season – Todd Gurley has been on a carry limit, it would seem – but that is about to change (as evidenced by his output last week) since the Rams are in a must-win situation for the rest of the season if they expect to play any football in January.
Though the Rams are relatively healthy at this point in the year, a big factor could be the illness that has punter Johnny Hekker listed as questionable right now as well as the personal issue that has running back Malcolm Brown questionable, as well.
Offensive Advantage
The offensive advantage in this one goes to the Baltimore Ravens – they are on fire with a unique version of the RPO offense that is apparently incredibly difficult to defend, even if your defense is as good as the Rams are.
Defensive Stats Comparison
Baltimore Ravens Overall Defense
Ranked 14th overall in 2019
Passing defense currently ranked 18th
Rushing defense currently ranked 7th
The Baltimore Ravens' defense is better against the run than they are against the pass, which could help them on Monday night depending on how active Todd Gurley gets for the Rams (prediction: accurate), but overall their squad measures out to be just a bit less effective than the Rams on that side of the ball.
As a unit, the Ravens defense has 9 total interceptions but just 23 sacks (outside linebacker Matt Judon has 6.0 of them), and they will have to get after Goff on Sunday and force him to make some impulsive throws that the secondary can jump in front of.
One issue is whether defensive tackle Michael Pierce can play on Monday since right now he is listed as questionable with a thumb injury, this year with 21 total tackles (one for a loss) and a quarterback hit.
Los Angeles Rams Overall Defense
Ranked 10th overall in 2019
Passing defense currently ranked 15th
Rushing defense currently ranked 5th
Last year's defensive MVP, tackle Aaron Donald, is absolutely crushing it once again, with 8 sacks so far while currently leading the league in quarterback hits with 16 of them, a force that every offensive coordinator has to go out of his way to game plan around.
But just important to the Rams' defense is their impressive secondary, with stars like free safety Eric Weddle and cornerback Jalen Ramsey roaming around and disrupting passes, so that could limit how effective Lamar Jackson can be though the air.
That secondary may be lacking some depth on Monday night though, with cornerback Darious Williams currently listed as questionable, right now dealing with an ankle issue that's keeping him of the field.
Defensive Advantage
The Los Angeles Rams have a statistical defensive advantage over the Baltimore Ravens, and then when you throw Aaron Donald into the mix, the advantage shifts even further towards them.
Ravens vs Rams – Final Game Analysis
Why Will the Ravens Win this Game?
The Baltimore Ravens will win this game because they are totally healthy and all of Lamar Jackson's RPO targets are ready to play, and that is going to be extremely difficult to defend against (even the Patriots couldn't do it).
The defense will be the other key factor to a Ravens' win here – coordinator Don Martindale's squad is getting better each week, and they will have to have their best game yet against a receiving crew like Los Angeles now counters with one of the most dangerous backs in the league.
Baltimore is now one of the top AFC teams and they are learning how to beat opponents regardless of how good they are – a win over the Rams in Week 12 would certainly demonstrate how ready this Ravens team and Jackson are to take this thing to the next (postseason) level.
Why Will the Rams Win this Game?
For the Los Angeles Rams to win this one, they are going to have to figure out how to slow down the Ravens' rushing attack (meaning Mark Ingram, Gus Edwards, and Lamar Jackson), not an easy task but a challenge the 5th ranked pass defense should be up for.
Another good move would be to take away the Ravens' tight ends as potential targets, because Jackson seems to depend on them as outlets when he scrambles, unless he decides to run the ball himself, of course.
Even if the Rams figure out how to keep the best scoring NFL team from scoring much, Los Angeles' offensive attack will have to be capable of firing on all cylinders, including Gurley's running game countered by Goff's passing attack to the now healthy Brandin Cooks, Robert Woods and Cooper Kupp.
Ravens vs Rams – Who Will Win?
The Baltimore Ravens will win this one because while their rushing attack keeps the Rams busy, their deep ball passing skills will be on full display, and they will outscore Los Angeles by 4 points in the end.
"The Green Men" of WSN's Picks and Best Bets Podcast predict the Baltimore Ravens to win.
Ravens vs Rams Final Score
My prediction for the final score is Ravens 31, Rams 27.
Baltimore Ravens vs Los Angeles Rams – Game Odds
Point Spread
Money Line
Bet on NFL With These NJ Sportsbooks

21+ | T&Cs apply
Great payment and customer support
Access to fantasy sports with one account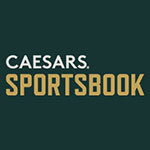 21+ | Terms and conditions apply
Huge variety of bets and sports
Easyregistration
Promo code wsnfull

21+ | NJ Only | T&Cs, time limits & exclusions apply
Impressive range of bonuses
Best betting markets in nj
One of the worlds biggest sportsbooks
More NFL Predictions & Odds
Colts vs Broncos Week 5: Expect a Low-Scoring Defensive Battle
Here's an exciting way to start NFL Week 5 on TNF with an AFC battle featuring the Indianapolis Colts facing the Denver Broncos; predictions, odds, and picks.
NFL
4 October | 05:02 | Mike Lukas
NFL Week 5 Picks Against the Spread: Predictions, Best Bets, Odds
It is already the fifth week of the NFL season so crack open your betting kitty for some of these top NFL Week 5 Predictions, Picks, Spreads and Odds.
NFL
4 October | 03:10 | Mike Lukas
Best NFL Football Betting Promo Codes Bonuses 2022
We've compiled the best NFL football betting promo codes, bonuses, and offers across the Sportsbook world to get you ready for another NFL season! …
NFL
4 October | 00:30 | Evan Henningsen