The Dallas Cowboys have a new head coach, Mike McCarthy
Last season, Rams posted a 9-7 regular-season record but failed to make the playoffs
This game will be played in SoFi Stadium, a new Cali venue that cost billions to build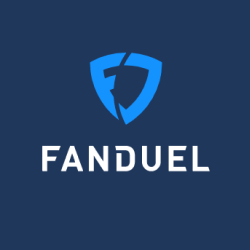 Get a deposit bonus up to $500!
Sign up at DraftKings and receive a 20% deposit bonus up to $500
Play Now
Sign up at DraftKings and receive a 20% deposit bonus up to $500
Cowboys vs Rams Odds
Team
Point Spread
Dallas Cowboys
-3 (-110)
BET NOW
Los Angeles Rams
+3 (-110)
BET NOW
Odds from DraftKings. Get up to a $1,000 sign-up bonus at DraftKings today or check out more offers and promo codes for the best online sportsbooks.
Cowboys vs Rams Predictions and Picks
Doesn't matter if this game is being played in Los Angeles – that massive new stadium will be almost empty, so expect the Dallas Cowboys to easily be able to cover this spread.
Pick:
Cowboys -3 (-110)
How to Watch Cowboys vs Rams
Cowboys vs Rams Information
What
Dallas Cowboys vs Los Angeles Rams
Where
SoFi Stadium in Inglewood, CA
When
Sunday, September 13, 2020; 8:20 PM ET
How to watch
NBC
The 2020 Dallas Cowboys are under new head coaching management, so it will be up to head coach Mike McCarthy to prove that owner Jerry Jones made a good decision hiring him for 2020.
Last season was an above .500 year for the Rams, but they were sitting on their couches in January, so they would love to start the season out 1-0 against the formidable Cowboys at home.
The Cowboys beat the Rams the one time they played them last season, the final score in Arlington Texas was 44-21.
Can the Cowboys Win More Games Under HC Mike McCarthy?
After an 8-8 season with no playoffs, Dallas Cowboys owner and general manager Jerry Jones finally pulled the plug on their head coach Jason Garrett this offseason and then filled his spot with a proven winner in Mike McCarthy.
The former Super Bowl winning head coach of the Green Bay Packers, McCarthy took a season off, then created a team of coaches around him that he thinks can bring the Cowboys back to the Super Bowl promised land.
This first game against a possibly solid Rams team will be the perfect test to see how the rest of the season will go with McCarthy game-planning one of the most potent offenses in the league.
---
Editor's pick:
---
Can the Rams Compete in the Difficult NFC West?
Last season, the Los Angeles Rams posted a 9-7 record, but that still wasn't good enough to snag even a Wild Card spot in the playoffs since two other NFC West teams – the San Francisco 49ers and the Seattle Seahawks – were already in line ahead of them.
So it looks like the Rams will have to win at least eleven games this season, and that's facing a schedule that's tied for tenth toughest in the league, so going 0-1 to start the season will be devastating for this franchise.
Head coach Sean McVay, offensive coordinator Kevin O'Connell, and QB Jared Goff all have to get back on the same page again and do what got them on the map in the first place, which is to distract defenses with a respectable run game and then find exciting ways to get the receivers the ball.
Cowboys Key Player: (WR) CeeDee Lamb (rookie)
It's not like the Cowboys didn't already have incredibly talented offensive targets for QB Dak Prescott – with playmaking receivers Amari Cooper and Michael Gallup and dual thread running back Zeke already a huge part of that roster.
Add to that talent pool yet another potential NFL standout, rookie receiver CeeDee Lamb, the former Oklahoma Sooner who posted 62 receptions for 1327 total yards and 14 touchdowns last season for the Sooners.
The Cowboys were shocked he was still available when their turn came up in the most recent NFL Draft, but owner Jerry Jones jumped at the chance to add this superstar in the making to his already thick roster of stars.
Rams Key Player: (QB) Jared Goff
Last season, Rams star QB Jared Goff led the league in pass attempts with 626 of them, but unfortunately, he only completed 62.9 percent of them, down from the previous season when he posted a career-high completion percentage of 64.9.
The Rams play in a tough division, so they will need Goff to do better than last season when he threw for just 22 touchdowns, the lowest passing TD total he's recorded over the last three seasons.
One unfortunate career-high that Goff was responsible for in 2019 was the number of interceptions he threw during the regular season, 16, which played a big part in a few of the losses that the Rams could have stolen and turned into wins.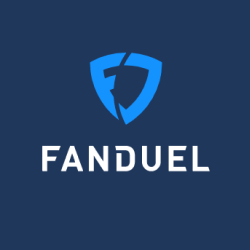 Get a deposit bonus up to $500!
Sign up at DraftKings and receive a 20% deposit bonus up to $500
Play Now
Sign up at DraftKings and receive a 20% deposit bonus up to $500
More NFL Predictions & Odds
Best NFL Football Betting Promo Codes 2021
We've compiled the best NFL football betting promo codes, bonuses, and offers across the Sportsbook world to get you ready for a new season of NFL! …
NFL
13 April | 04:31 | Evan Henningsen
First Running Back Selected NFL Draft Predictions & Odds 2021
One of these playmaking post-college running backs will be selected first in the upcoming 2021/2022 NFL Draft and we share our predictions, odds and picks.
NFL
27 February | 04:12 | Mike Lukas
Best Super Bowl LV Prop Bets - Player, Team, Game and Novelty Odds
One of the best parts of Super Bowl LV gambling is the prop bets, and here we break down the top player, team, game, and novelty props; predictions, odds, and picks.
NFL
4 February | 08:17 | Mike Lukas
Mike Lukas
Mike Lukas is a retired standup comedian turned freelance writer now living in Dallas, Texas, originally from Cleveland, Ohio. His love for the game of football and all things Cleveland Browns turned Mike into a pro blogger years ago. Now Mike enjoys writing about all thirty-two NFL teams, hoping to help football gamblers gain a slight edge in their pursuit of the perfect wager.
Email: [email protected]