Is Online Sports Betting Currently Legal in California?
California is currently in a period of transition as it decides what path the state will take following the removal of PASPA. The stage was set in 2017 when Assemblymember Adam Gray introduced a constitutional amendment "to permit sports wagering only if a change in federal law occurs."
That's basically what happened when the Supreme Court found in favor of New Jersey's right to regulate its own sports betting. For that reason, the future of sports betting in California looks bright.
A public referendum on sports betting is being planned as part of the 2020 election cycle and various politicians have voiced support for the initiative. Expectations are that existing casinos in California will push hard for regulation. Once sports betting is legal you can expect a full offering of online sports betting services as well.
On Monday the 14th of May the United States Supreme Court effectively overturned the federal ban that made sports betting illegal in almost all US states. By finding in favor of New Jersey in their bid to allow sports betting, the Supreme Court opened the door for other states to decide their own laws regarding live and online sports betting.
Some states like Delaware, New Jersey, and Pennsylvania have already made progress on the legalizing process. Just like all states, the fate of online sports betting in California is in the state's own hands.
California's strong history of betting and gambling, along with its interest in sports and proximity to Nevada where sports betting is flourishing, makes the state is a prime candidate to legalize sports betting.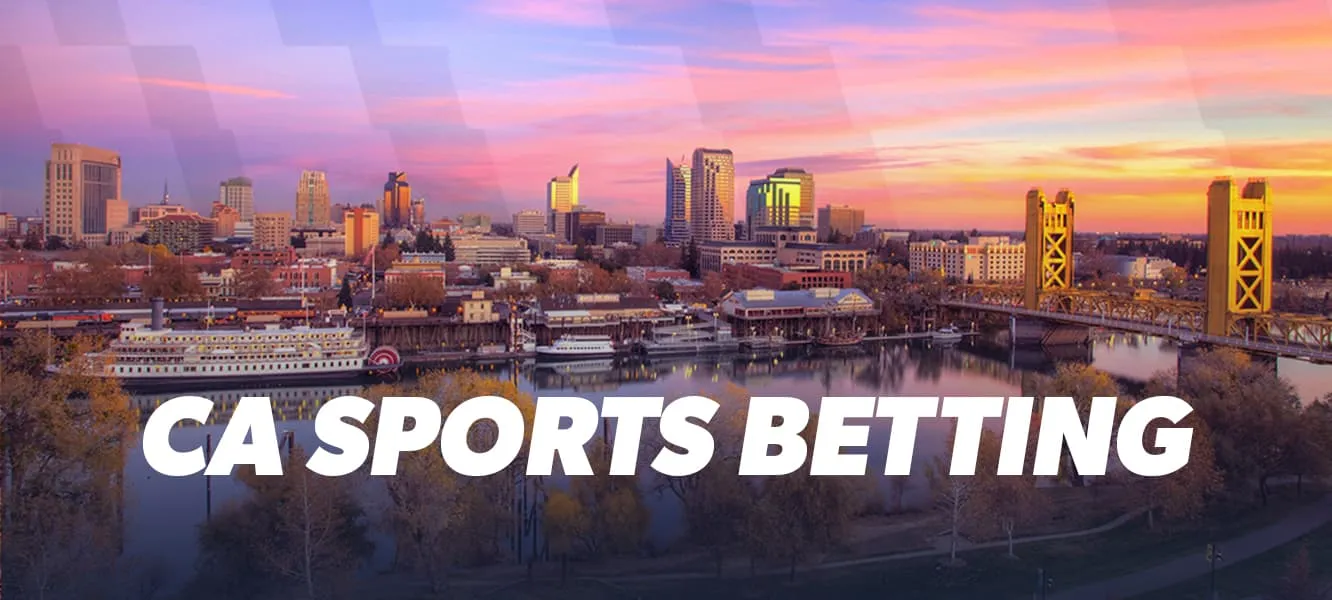 The History of Online Sports Betting in California
Until recently, California was governed by the Professional and Amateur Sports Protection Act (PASPA) which was signed into federal law in 1992. PASPA banned states from regulating and taxing sports betting, effectively making it illegal in all but four states – Nevada, Oregon, Montana, and Delaware.
Despite its sports betting laws, California has a rich history of gambling. The state has legal Native American casinos. Live poker rooms are available throughout California and horse-racing is legal and very popular.
This means that residents in California who want to gamble on sports have two options:
They could make the (reasonably) short trip to Nevada where sports betting is legal and thriving.
Or they can bet on sports online using offshore bookmakers. Offshore gambling sites are a bit of a grey area legally. While no US gamblers have ever been prosecuted for placing bets, there are risks associated with it including lack of security and proper regulation.
The Future of Online Sports Betting in California
While the future of online sports betting in California is not entirely certain, it's a safe bet to say that legal sports betting will arrive in the state sometime in the next few years. The Supreme Court overturning PASPA was a game-changer and studies clearly show a significant number of Californians support their freedom to make safe and secure sports wagers.
With individuals states including California now free to determine the legality of sports betting for themselves, it is reasonable to expect that California will do the same and move towards the legalization of sports betting.
Since PASPA was overturned the pro-legalization movement in California has grown. There has been preliminary paperwork submitted for a constitutional amendment to allow sports betting legalization. If it receives enough support, it is scheduled to be on the 2020 ballot.
California has the potential to be a major player in the world of sports betting. As states across the US relax their laws surrounding sports betting, it is likely to only grow more popular in the coming years. In the meantime, online sports betting with offshore sites is the only option.
Are There any Legal Online Sportsbooks Currently Hosted in California?
No. Right now there is no legal sports betting in California live or on the internet. The sites that are available for California residents to bet on are hosted offshore and operate in a legal grey area.
Our advice is to wait until sports betting is regulated and fully legal before risking your money and personal information with offshore betting sites.
Which Online Sports Betting Sites are Legal in California?
There are currently no legal online betting sites available to people in California. Check back on this page for updates as legislation and regulation are introduced. Take a look at the best real money sports betting apps available in legal states.
What Sports Can You Bet on Online in California?
As we've said, sports betting is currently not legal in California. Despite this, it's one of the most active states in terms of pro sports teams and fans.
California is home to 19 professional sports franchises in baseball, hockey, football, soccer, and basketball. When sports gambling legislation is passed, we predict they will all be available to bet on.
If you're are in a state near California then you can enjoy a visit to them and place bets while in their territory while you wait for legal sports betting in CA. Here are some guides you can check to find out which states you can bet in.
NFL Football Betting in California
There are four National Football League teams in California, the LA Chargers, the LA Rams, the Oakland Raiders and the San Francisco 49ers. Between them, they have 9 Super Bowls, and the 49ers the most successful with 5. Football betting is one of the most popular markets for bettors in California. You can bet on the winners of the Super Bowl, the MVP, individual matches with or without point spreads, and many more.
NBA Basketball Betting in California
California is shaping up to be at the center of the action in the NBA again this year, with LeBron James completing a move to the LA Lakers and setting up a tantalizing showdown with last years champions the Golden State Warriors.
In addition to the Lakers and the Warriors, the Los Angeles Clippers and the Sacramento Kings make up the rest of the NBA franchises in California. As a high scoring sport like the NFL, point spread betting is common in the NBA.
MLB Baseball Betting in California
Baseball is the most represented sport in terms of professional franchises in California. The LA Angels, the LA Dodgers, Oakland Athletics, the San Diego Padres and the San Francisco Giants make up the 5 teams.
With 24 World Series' in the state, there is a fine tradition of baseball in California. Moneyline betting is common on MLB games, as well as betting on the World Series winners and batting averages.
NHL Hockey Betting in California
The Anaheim Ducks, the Los Angeles Kings and the San Jose Sharks are the three pro hockey teams in California. As hockey is a low scoring game, money line bets are common, as is over/under style betting.
MLS Soccer Betting in California
Three soccer team have their home in California, the LA Galaxy, San Jose Earthquakes and Los Angeles FC. With the soccer growing in popularity and the LA Galaxy currently home to Zlatan Ibrahimovic, one of the biggest stars in the sport, California is at the forefront of soccer in the United States. As another low scoring sport, spread betting is not common in soccer. You can also bet on the top European leagues and tournaments, as well as international soccer like the World Cup.
Betting on Other Sports in California
The rich tradition of college football in California has seen 14 Heisman trophy winners come from the Golden State. California is home to many iconic golf courses with a history of hosting major tournaments, like Pebble Beach. Motorsports have a long history in the state. All of these sports, as well as overseas events, can be bet on using offshore sites.
Is There No Deposit Sports Betting in California?
As of right now, there are no legal sports betting options, online or live, available in California.
Some offshore online bookmakers do offer no deposit sports betting but our best advice is to avoid this legal grey area and wait for 100% legal and safe sports betting to arrive in California.
Will Online Sports Betting Ever Be Legal in California?
Legalized sports betting in California will not happen before 2020 at the earliest. And while there is no guarantee, it looks extremely probable that legal sports betting will be available in California in the next few years.
All across the United States sports betting is in the process of being legalized. It is a multi-billion dollar market, and the state of California has millions of reasons to get in on the action.
The Sky's The Limit for Sports Betting in California
This is an exciting time for fans of sports betting all over the United States. The overturning of PASPA has re-ignited an appetite that has been building for some time – to make sports betting legal and accessible in California and other states.
Despite the legal status of sports gambling in California, pro sports are absolutely huge. The Golden State has given the world some of the biggest names and teams in sports and California residents are more tuned into sports than the average American.
When legalized sports betting does arrive in California it will quickly become the biggest market in the US. Here's hoping it happens sooner rather than later.