Kansas City Chiefs vs Chicago Bears: Predictions and Odds (NFL Week 16)
The Green Men of WSN's Picks and Best Bets Podcast predict the Kansas City Chiefs will win this one. My prediction for the final score is Chiefs 27, Bears 24
How to Watch: Chiefs vs Bears
What: Kansas City Chiefs at Chicago Bears
When: Sunday Night Football, December 22 at 8:20 pm ET
Where: Soldier Field in Chicago, Illinois
How (TV): NBC
Chiefs vs Bears – Point Spread
Chiefs -6, Bears +6
Kansas City vs Chicago – Game Preview
If this season's Kansas City Chiefs were playing last year's Chicago Bears, this Week 16 Sunday Night Football matchup might be a bit more exciting, but as it stands, it's the .500 Bears that will be showing and acting as spoilers so the excitement could be a bit limited.
Still could be a good game, though, with the playoff-bound Chiefs coming off a snowy home win over the Denver Broncos last week, 23-3, and the 7-7 Bears still reeling from getting beaten by the Packers twice, the latest time in Week 15 at Lambeau by a score of 21-13.
Kansas City is lopsided towards offense while the Bears are lopsided towards defense, and here we take a side-by-side look at how these two teams measure up for their matchup on the final Sunday Night Football telecast of the 2019 season.
The 10-4-0 Kansas City Chiefs
Big difference between being the 3rd playoff seed, which plays in the Wild Card round, and the 2nd seed, which does not, and that's exactly what Andy Reid's 10-4 Kansas City Chiefs are fighting for in Weeks 16 and 17, the chance to sit out and rest over the first difficult week of the playoffs.
If quarterback Patrick Mahomes keeps playing like he did last week against the Broncos (27-of-34 for 340 yards with 2 touchdowns and an interception for a QB rating of 115.7), his team has a great chance to improve its playoff seed by beating up on these inconsistent Chicago Bears.
The Chiefs' defense is its main weakness (as usual), but playmakers like defensive end Frank Clark and strong safety Tyrann Mathieu have stepped up and improved the team's image on that side of the ball.
The 7-7-0 Chicago Bears
The Chicago Bears are 7-7 mostly because their quarterback, Mitchell Trubisky, had a rough start to the season, though truthfully it hasn't gotten much better for him as the season has progressed because his more talented self seems to show up and disappear without any discernable pattern.
This Week 16 matchup would be the perfect time for Bears' rookie running back David Montgomery to step up (especially since starting back Tarik Cohen seems to be struggling this season), maybe the same way he did in Week 8 against the Los Angeles Chargers when Montgomery averaged 5 yards per carry and ran for 135 yards and a touchdown.
A Week 16 win over the playoff-bound Chiefs would also do a lot for Bears' head coach Matt Nagy, whose current shaky reputation in Chicago could be somewhat restored by winning out the season and spoiling the Chiefs' (and in Week 17, the Minnesota Vikings') chances for a better playoff seed.
Chiefs vs Bears – History
These two cross-conference rivals have met 12 total times (including no postseason games), with Kansas City winning 5 of those times and Chicago winning the other 7 games.
The last time these two teams played was back in the 2015 season when the Bears traveled to Arrowhead Stadium and barely took care of the Chiefs by a narrow final score of 18-17.
If the Chiefs win this matchup, they'll move to 11-4-0 and because they have already clinched the AFC West, they are projected to be the 3rd AFC playoff seed, which could also change depending on how the 2nd seed, the New England Patriots, does in their final two games.
But if the Bears come out winners in this one, they'll be 8-7-0 and stay in third place of the NFC North and out of the playoffs, acting as spoilers for the Chiefs' chance at a better postseason seed.
Questions to Answer
Who's favored to win this Week 16 Chiefs-Bears matchup?
Which team has a better offense? Defense? Special teams?
Which team's quarterback is more likely to lead his team to victory?
We're going to briefly compare the Chiefs and the Bears next and attempt to answer those questions and more.
Offensive Stats Comparison
Kansas City Chiefs Overall Offense
Ranked 5th overall in 2019
Passing attack currently ranked 3rd
Rushing attack currently ranked 25th
Chiefs' quarterback Patrick Mahomes missed two games this year due to a dislocated knee cap and the man still put up such huge numbers that right now he's the 8th ranked in production at his position after throwing for over 3,600 yards and 23 touchdowns with just 4 interceptions on the season.
And Mahomes has to make the passing game work despite the run game being weak – with Damien Williams and LeSean 'Shady' McCoy out of the backfield, their group only averaging less than 93 yards per game.
And Williams is currently suffering damage to his ribs, an injury that has him limited and listed as questionable for Week 16, so it could be up to old Shady himself to have a memorable game against the Bears' run defense, ranked 6th best in the NFL this season.
Chicago Bears Overall Offense
Ranked 28th overall in 2019
Passing attack currently ranked 25th
Rushing attack currently ranked 29th
The big question mark on the Chicago Bears' offense all season has been regarding quarterback Mitchell Trubisky, who's ranked 23rd among his peers in production and who at times looks brilliant but more often looks like he may not belong in the NFL at all.
Not that he's the only one to blame for the Bears' poor production on offense – part of that goes to the run game (only three teams have done worse on the ground this year), which is inexplicable given Chicago has Tarik Cohen in their backfield, a third-year back who has shown signs of brilliance as both a runner and a receiver.
Chicago's injuries are relatively light given it's the 16th week of the season, but this week the offense may have to play without one of their better receivers, Taylor Gabriel, who is listed as questionable while he's going through concussion protocol.
Offensive Advantage
Despite Patrick Mahomes not being as magical as he was last season, the man is still brilliant and gives the Kansas City Chiefs the offensive advantage over Mitchell Trubisky and his struggling Chicago Bears.
Defensive Stats Comparison
Kansas City Chiefs Overall Defense
Ranked 18th overall in 2019
Passing defense currently ranked 11th
Rushing defense currently ranked 26th
One thing you can say about the 18th ranked Kansas City Chiefs' defense is that at least they are better than they were last year when they were the 2nd worst defense in the league and allowed opponents to score over 26 points per game.
Now the Chiefs' D only allows just over 20 points per game, and coordinator Steve Spagnuolo has his playmakers thank for that, players like strong safety Tyrann Mathieu, who has 3 interceptions and 12 passes defended along with 2 sacks and 62 total tackles.
Kansas City's secondary could be affected by injury in Week 16, however, since cornerbacks Morris Claiborne (shoulder) and Rashad Fenton (hamstring) are listed as questionable for Sunday night, both now game-time decisions.
Chicago Bears Overall Defense
Ranked 8th overall in 2019
Passing defense currently ranked 13th
Rushing defense currently ranked 6th
The Chicago Bears will not make the playoffs this season, but maybe their defense should since they're a top-10 unit that keeps opponents to just about 18 points per game, a total that most postseason quarterbacks could easily outscore.
Outside linebacker Khalil Mack has been a beast that opponents must game plan around, with 7.5 sacks, 13 quarterback hits, 5 forced fumbles, a fumble recovery and 42 total tackles (7 of those for a loss).
As relatively healthy as the Chicago Bears are at this point in the season, they still have nine players on injured reserve, and the injury that's hurt the team in a big way recently has been the one to linebacker Roquan Smith's pectoral muscle, which has kept the talented tackler and pass rusher out for the season since after Week 14.
Defensive Advantage
There is no doubt that the Chicago Bears have the defensive advantage in this one, especially given that the Chiefs have been known for being rather weak on that side of the ball.
Chiefs vs Bears – Final Game Analysis
Why Will the Chiefs Win this Game?
The Kansas City Chiefs will win this game if they do everything the way they tend to do things, which is to put a lot of points on the scoreboard and keep their opponent's point total just below theirs at all times, starting early in the game.
What would help seal the victory deal here would be a big run game from a healthy enough to start) Damien Williams and a more than shady LeSean McCoy, since production on the ground keeps the Bears off the field and leaves their defense trying to guess what type of attack the Chiefs will try next.
The Chiefs are surprisingly better against the pass than the Bears are, so they can win this one by shutting down Mitchell Trubisky with a solid rush and tight coverage, not an extremely difficult task with the uncertain way he's been playing all season,
Why Will the Bears Win this Game?
The key to a Chicago Bears victory is relatively simple – quarterback Mitchell Trubisky can't stink, and that is not a given this season, though he has proven he can have his moments, so to win here he has to be the best version of himself (like he was when the Bears beat the Lions in Week 10 and Trubisky earned a 131.0 passer rating as a result).
If the Chicago Bears' defense do what they do well, which is to stop the pass, then they can win this game, because Kansas City needs their passing attack to work (especially Tyreek Hill) for their offense to outscore what their defense typically allows opponents to score.
The Bears have nothing to lose except this game, and they are at home, and as small a victory as spoiling the playoff seeding of the Kansas City Chiefs may be, at least it's something that Chicago can say they did in 2019, and that's something.
Chiefs vs Bears – Who Will Win?
The Kansas City Chiefs will easily win this game in Chicago because Mahomes will figure out how to work his magic around the Bears' strong defense while shutting down Trubisky in a big way.
The Green Men of WSN's Picks and Best Bets Podcast predict the Kansas City Chiefs will win this one.
My prediction for the final score is Chiefs 27, Bears 24
Kansas City Chiefs vs Chicago Bears Game Odds
The latest odds for Cowboys vs Eagles are provided by bet365 NJ, DraftKings Sportsbook, and 888Sport NJ.
Money Line
Bet On NFL With These NJ Sportsbooks

21+ | NJ, WV, PA, IN, IL, CO, IA, TN, MI, VA only | T&C apply
Great payment and customer support
Access to fantasy sports with one account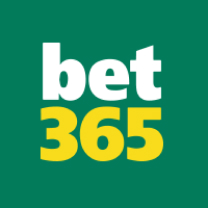 21+ | T&Cs, time limits & exclusions apply
Impressive range of bonuses
One of the worlds biggest sportsbooks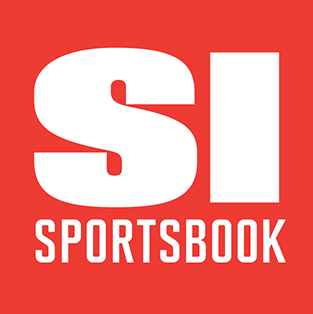 21+ CO Only | Terms and conditions apply
Beginner friendly
Fantastic odds
More NFL Predictions & Odds
2022 NFL Draft Running Backs Prospects, Predictions, and Picks
The 2022 NFL Draft will feature some top talent at the running back position, so here we break down the best.
NFL
21 March | 07:12 | Mike Lukas
Aaron Rodgers Trade Rumors, Predictions, Odds, Pick
Trade rumors regarding Aaron Rodgers are floating around so we share our predictions, odds, and pick of which team he will play for next.
NFL
7 March | 05:04 | Mike Lukas
NFL History of the Los Angeles Rams vs Cincinnati Bengals: Wins, Losses, and Other Helpful Trends
Let's go over the NFL History of the Los Angeles Rams vs the Cincinnati Bengals including the wins, losses, and other helpful trends to know before you place your bets.
NFL
8 February | 05:29 | Mike Lukas
NFL MVP Winner Predictions, Picks & Betting Odds 2021/2022
Every NFL regular season, one player stands out as the most valuable player in the league, and here we share our predictions, odds and picks for this fun prop bet.
NFL
4 February | 00:51 | Mike Lukas
How to Bet on the NFL
Easy explanations of how to bet on NFL football and read NFL odds including money line, point spread, over/unders, props, parlays, teasers, and lots more.
10 October | 00:49 | admin