San Francisco 49ers: Predictions and Odds (NFL Week 14)
The Green Men of WSN's Picks and Best Bets Podcast predict the 49ers will win this one. My prediction for the final score is Saints 24, 49ers 22
How to Watch: 49ers vs Saints
What: San Francisco 49ers at New Orleans Saints
When: Sunday, December 8 at 1:00 pm ET
Where: Mercedes-Benz Superdome in New Orleans, Louisiana
How (TV): FOX
49ers vs Saints – Point Spread
49ers +3, Saints -3
San Francisco vs New Orleans – Game Preview
In one of the top games of Week 14, two playoff-bound 10-2 teams face each other for the first time in three seasons, Jimmy Garoppolo and his defensive San Francisco 49ers take on Drew Brees and his division-clinching New Orleans Saints.
The 49ers are coming off a tough (and close) loss to the Baltimore Ravens in Week 13, the final score was 17-20, whereas the Saints beat the Atlanta Falcons during Thanksgiving Day's third game, 26-18, thereby clinching the NFC South and being projected as the 1st NFC seed in the playoffs.
San Francisco's defense can shut teams down and suffocate their quarterbacks while New Orleans has enough offensive talent to outscore anyone, and here we take a quick look at how these to teams match up for this Week 14 possible playoff preview.
For more on 49ers vs Saints check out our short video:

The 10-2-0 San Francisco 49ers
The San Francisco 49ers almost beat the seemingly unbeatable Baltimore Ravens (who are on a 9-game win streak now) and even kept Lamar Jackson looking almost human on the gridiron, so the Niners are starved for a win and ready to add to their 5-1 road record by beating the New Orleans Saints in front of their hometown crowd.
Technically, it should be easy to win this one, given that the 49ers have a statistically better offense and defense than the Saints do right now (plus they have quarterback hunting Nick Bosa, Dee Ford, Arik Armstead and DeForrest Buckner on their D-line), but nothing is a given when Drew Brees is lining up against you.
His counterpart, Jimmy Garoppolo, is almost as accurate (his completion percentage is 69 right now) but Jimmy G's had some problems with throwing the ball to the other teams (he's got 10 interceptions on the season) so he will definitely have to take care of the football to get the win in this one.
The 10-2-0 New Orleans Saints
The New Orleans Saints could lose the rest of their regular-season games and still get to the playoffs, but that's the furthest thing from head coach Sean Payton's mind, the goal now being to clinch the number one overall seed in the playoffs and enjoy home-field advantage in every postseason game up until the Super Bowl.
Quarterback Drew Brees is back, healthy and as accurate as ever (his completion percentage is an impressive 73.8 right now) and it looks like his dream of another Super Bowl ring before he retires is entirely possible with this current Saints team that has proven itself capable on both sides of the ball.
With this many potent offensive weapons in their lineup (receiver Michael Thomas, tight end Jared Cook and running back Alvin Kamara to name just a few), these Saints would be tough to beat even without their 10th ranked defense, but being strong on that side of the ball has made the biggest difference in New Orleans this season compared to last.
49ers vs Saints – History
These two NFC cross-divisional rivals have met 76 total times (including 1 postseason game), with San Francisco winning 48 of those times and New Orleans winning the other 26 games, including 2 ties.
The last time these two teams played each other was back in the 2016 season when the Saints traveled West to California and beat the 49ers in front of their hometown crowd by a score of 41-23.
If the 49ers win this matchup, they'll move to 11-2-0 and continue to battle the Seattle Seahawks for either the NFC West and a projected 2nd seed or a Wild Card spot and a projected 5th seed.
But if the Saints come out winners in this one, they'll be 11-2-0 and, having already clinched the NFC South, will remain as the projected 1st overall NFC playoff seed, with all the home crowd advantages that brings along with it.
Questions to Answer
Who's favored to win this Week 14 49ers-Saints matchup?
Which team has a better offense? Defense? Special teams?
Which team's quarterback is more likely to lead his team to victory?
We're going to briefly compare the 49ers and the Saints next and attempt to answer those questions and more.
Offensive Stats Comparison
San Francisco 49ers Overall Offense
Ranked 6th overall in 2019
Passing attack currently ranked 16th
Rushing attack currently ranked 2nd
The San Francisco 49ers have a top-10 offense right now that scores almost 30 points per game, but the problem is their rushing attack is a whole lot better than Jimmy Garoppolo's passing game, so they tend to be a bit one-dimensional that (theoretically) makes them easier to defend against.
Except that doesn't take into account running backs Matt Breida and Tevin Coleman (and you can throw Raheem Mostert in there, as well), who are a combining for almost 150 yards on the ground per game.
The biggest question for the 49ers offense is whether Breida will be healthy enough to play, his ankle still bothering him enough to list him as questionable for this one.
New Orleans Saints Overall Offense
Ranked 13th overall in 2019
Passing attack currently ranked 9th
Rushing attack currently ranked 17th
The New Orleans Saints don't wow you with offense stats or dominance, but with Drew Brees' superior football IQ and his ability to get the ball to his playmakers when it matters, they get the job done and win the close ones by averaging almost 25 points per game.
Offensive coordinator Pete Carmichael has a lot of talent to work with, but if he expects to be successful in the postseason, he better figure out how to game plan running backs Alvin Kamara and Latavius Murray a little better because right now they only average a combined 107.3 yards on the ground per game.
The Saints' run game has been affected by injuries, and right now offensive tackle Terron Armstead (ankle) and fullback Zach Line (knee) are both listed as questionable for Week 14.
Offensive Advantage
The San Francisco 49ers have the offensive advantage in this one, that is until Drew Brees gets in front of his hometown crowd and starts giving them a preview of how they plan to produce in the postseason.
Defensive Stats Comparison
San Francisco 49ers Overall Defense
Ranked 1st overall in 2019
Passing defense currently ranked 1st
Rushing defense currently ranked 22nd
The San Francisco 49ers have the best defense in the league right now, with coordinator Robert Saleh's group able to put heart-stomping pressure on opposing quarterbacks while smothering the life out of their wide receivers in the secondary.
The 49ers' biggest weakness on defense is how they handle the rush – they're ranked 22nd against the run – but they have sacked opposing quarterbacks 45 times (second-most in the league) so good luck trying to run against that kind of pressure.
Injuries are limiting the effectiveness of the 49ers' defense – right now defensive end Dee Ford (hamstring), defensive tackle D.J. Jones (ankle) and defensive tackles Julian Taylor (elbow) are all listed as questionable (and Taylor is doubtful) to play on Sunday.
New Orleans Saints Overall Defense
Ranked 10th overall in 2019
Passing defense currently ranked 17th
Rushing defense currently ranked 3rd
The New Orleans Saints went from having a 19th ranked defense last season to having a top-10 unit this year, and full credit for that goes to coordinator Dennis Allen for the work he has done turning them into a group that allows opponents to score just over 20 points per game.
It will be fun to watch the Saints' 3rd ranked rushing defense take on the 49ers rushing attack – can they do what few other teams have done and slow them down out of the backfield?
It doesn't help that linebacker Kiko Alonso is listed as questionable for this one – his thigh injury has kept him off the field, but he could still go on Sunday.
Defensive Advantage
The San Francisco 49ers are the best defensive team in the league right now, so they will have the full advantage over the Saints in this one, but New Orleans will have lots of help from their notoriously loud hometown crowd, so that will swing a bit of the advantage back their way.
49ers vs Saints – Final Game Analysis
Why Will the 49ers Win this Game?
The San Francisco 49ers will win this one by getting after Drew Brees and forcing him to be uncomfortable for the entire game – nothing like a little pressure to force a quarterback to either throw the ball away or to the other team.
The 49ers are coming off a rare loss, so they will be extra hungry for a win here, and that can happen if Jimmy Garoppolo has a big game against the Saints' weaker pass defense – except he'll have to complete way more than the 15 passes he completed last week in order to do it.
For the 49ers to win this one, running back Matt Breida has to be healthy enough to play – it's his part of the one-two rushing punch that was totally missing in the team's loss to the Ravens last week and it will be essential to a victory in New Orleans.
Why Will the Saints Win this Game?
The New Orleans Saints will win this one because they desperately want to be the number one seed in the playoffs and every victory from here on out helps with that goal – it's how the Patriots always seem to win Lombardi Trophies so it should also work for the Saints.
New Orleans not only has the hometown advantage in this one, but they are also one of the best teams in the league against the run, so if anyone can slow down (or stop?) the 49ers punishing rush attack it's these Saints.
Not only do the Saints have one of the best receivers in the league in Michael Thomas, they also have one of the better dual-threat running backs playing right now in Alvin Kamara, so that should give Drew Brees plenty to choose from (don't forget about tight end Jared Cook) on their way to a win.
49ers vs Saints – Who Will Win?
The New Orleans Saints will win this one in the fourth quarter by a last-minute, Wil Lutz field goal after a hard-fought battle in which the hometown crowd will have helped its team prevail.
The Green Men of WSN's Picks and Best Bets Podcast predict the 49ers will win this one.
My prediction for the final score is Saints 24, 49ers 22
San Francisco 49ers vs New Orleans Saints Odds
The odds for this match are provided by bet365 NJ, DraftKings Sportsbook, and Caesars NJ.
Good luck!
Point Spread
Money Line
Bet On NFL With These NJ Sportsbooks

21+ | NJ, WV, PA, IN, IL, CO, IA, TN, MI, VA only | T&C apply
Great payment and customer support
Access to fantasy sports with one account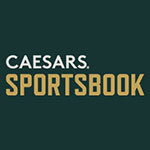 21+ | Terms and conditions apply
Bonus code wsn15
Huge variety of bets and sports
Easyregistration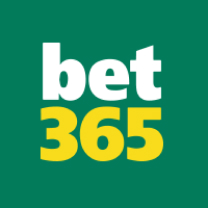 21+ | T&Cs, time limits & exclusions apply
Impressive range of bonuses
One of the worlds biggest sportsbooks
More NFL Predictions & Odds
2022 NFL Draft Running Backs Prospects, Predictions, and Picks
The 2022 NFL Draft will feature some top talent at the running back position, so here we break down the best.
NFL
21 March | 07:12 | Mike Lukas
Aaron Rodgers Trade Rumors, Predictions, Odds, Pick
Trade rumors regarding Aaron Rodgers are floating around so we share our predictions, odds, and pick of which team he will play for next.
NFL
7 March | 05:04 | Mike Lukas
NFL History of the Los Angeles Rams vs Cincinnati Bengals: Wins, Losses, and Other Helpful Trends
Let's go over the NFL History of the Los Angeles Rams vs the Cincinnati Bengals including the wins, losses, and other helpful trends to know before you place your bets.
NFL
8 February | 05:29 | Mike Lukas