NFL Power Rankings Week 16: Baltimore Ravens on Top
UPDATED ON DECEMBER 19, 2019
As the NFL's 100th season progresses, each team gradually reveals its strengths and weaknesses (some more than others) and every week it is possible to assess where they all stand in relation to each other.
It's called the NFL Power Rankings, and they are updated weekly so that football fans and gamblers alike can get a better idea of how all thirty-two NFL franchises stack up against their competitors, something that slowly develops as players improve, rosters evolve and season-ending injuries take place.
Every week, experts use statistics and analytics to compare and rank the NFL teams and update this list, called the NFL Power Rankings, and we present our version of it here for our readers, updated every Thursday in time for all your weekend wagers.
Week 16 NFL Power Rankings 2019: From Best to Worst
Check out our Week 16 NFL Power Rankings and odds to win the Super Bowl 2020, provided by DraftKings Sportsbook.
| Rank | Team | Super Bowl Odds |
| --- | --- | --- |
| 1 | Baltimore Ravens | +225 |
| 2 | New Orleans Saints | +550 |
| 3 | San Francisco 49ers | +650 |
| 4 | Kansas City Chiefs | +750 |
| 5 | Seattle Seahawks | +800 |
| 6 | New England Patriots | +650 |
| 7 | Green Bay Packers | +1400 |
| 8 | MIN Vikings | +2500 |
| 9 | Buffalo Bills | +3500 |
| 10 | Houston Texans | +3500 |
| 11 | Tennessee Titans | +6600 |
| 12 | Los Angeles Rams | +20000 |
| 13 | Dallas Cowboys | +3000 |
| 14 | Pittsburgh Steelers | +7500 |
| 16 | Philadelphia Eagles | +4000 |
| 18 | Indianapolis Colts | +25000 |
| 19 | Oakland Raiders | +100000 |
| 20 | Cleveland Browns | +100000 |
Also check out: NFL Week 16 Picks and Best Bets.

32 NFL Franchises Ranked Best to Worst, Week 16
Here is the latest version of the NFL Power Rankings – use them to feel more certain about the teams you decide to bet on.
Be sure to favorite this page and check back each Thursday for the latest updated rankings.
The more you know, the better you bet, so take a closer look at how all the NFL teams stack up this week.
Good luck!
1) BALTIMORE RAVENS (12-2)
Week 15 ranking: #1 (same)
Most of the time, when your franchise quarterback is on the sidelines in the fourth quarter, it's a bad thing, but in Week 15 it was a great (and now reoccurring) thing for the Baltimore Ravens, with quarterback Lamar Jackson doing so well he got to take the end of the game off and had to hand out autographs after the game to Jets players who actually lined up to get them.
Here's what's weird – in a 42-21 win over the New York Jets last week, Jackson only completed 15-of-23 passes for 212 yards, but he threw for 5 touchdowns and no interceptions, a byproduct of the Ravens' killer run game led by (you guessed it) Lamar Jackson, who also posted 86 yards on the ground that game.
It certainly doesn't hurt the projected 1st overall AFC playoff seed a bit that they also have a 6th ranked defense who keep opponents to just over 18 points per game, a total that Jackson and his unique take on the RPO offense can easily outscore almost every time.
Will Lamar Jackson get the 2020 NFL MVP?
2) NEW ORLEANS SAINTS (11-3)
Week 15 ranking: #3 (+1)
The New Orleans Saints easily knocked off the Indianapolis Colts on Monday Night Football by a one-sided score of 34-7, and by throwing his 538th career touchdown pass, Saints' quarterback Drew Brees passed Payton Manning's all-time passing touchdown record, a record that Tom Brady also has his eyes (and arm) on.
Since Brees has been under center in New Orleans, the team has had a respectable offense, but now they also have a top-10 defensive unit coordinated by Dennis Allen and led by stars like Cam Jordan and Vonn Bell, and that dramatically increases their chance to do well in the upcoming playoffs.
The Saints are now the projected 3rd NFC playoff seed, and as it stands would have to play the Minnesota Vikings in the Wild Card round, but there are two more weeks to go in the regular season so that could shift, but the first step is for New Orleans to beat the Tennessee Titans in Week 16.
3) SAN FRANCISCO 49ERS (11-3)
Week 15 ranking: #2 (-1)
Whoa, what happened to the San Francisco 49ers in Week 15?
The fiery Niners got beat in their own home stadium by the struggling Atlanta Falcons by a score of 22-29 and not only slip a notch in the Power Rankings but also fall to the projected 5th NFC seed in the playoffs, with their divisional rivals, the Seattle Seahawks, becoming the first overall seed for now.
That just makes the postseason all the more difficult for San Francisco by forcing them to be a part of the Wild Card round and require an extra postseason win, and as it stands now, their first-round opponent would be the Dallas Cowboys.
Of course, all that could change by Week 17, especially given the 49ers will play the Seahawks in Seattle in that final regular-season game, a must-watch event if ever there was one.
4) KANSAS CITY CHIEFS (10-4)
Week 15 ranking: #4 (same)
Looks like the Kansas City Chiefs are going to the playoffs after clinching the AFC West in Week 15 with a decisive win over the Denver Broncos, 23-2, now projected to be the 3rd AFC seed and remaining at the #4 spot in the NFL Power Rankings.
The biggest concern in head coach Andy Reid's world right now is his quarterback's hand – Patrick Mahomes hurt his throwing hand in Week 14 and initially had some trouble gripping the ball, but all doubts were removed after he threw for 340 yards and 2 touchdowns with a pick against the Broncos last week.
It looks like the Chiefs would play the Steelers in the Wild Card round right now, but all that could change depending on how the last two games of the season go for Kansas City (and a few other AFC teams), with the Chicago Bears and then the Los Angeles Chargers as their final two opponents in the regular season.
5) SEATTLE SEAHAWKS (11-3)
Week 15 ranking: #6 (+1)
The Seattle Seahawks are getting mad respect these days, and taking care of the Panthers in Carolina not only improved their reputation as an NFC powerhouse, it moved them up a Power Rankings notch and put them in the first place of the NFC West, tied with but still statistically ahead of the San Francisco 49ers.
All Seahawks talk these days seems to be centered around quarterback Russell Wilson, who's having an MVP caliber season, but attention also needs to be paid to their hard-hitting running back, Chris Carson, who is quietly becoming one of the best in the league, right now ranked 4th in the league among his peers.
Carson is averaging 4.4 yards per carry, has almost 1,200 rushing yards on the season with 7 touchdowns, and he was a huge factor in the win over Carolina last week, carrying the ball 24 times for 133 yards and 2 touchdowns on the way to his team's 30-24 win.
6) NEW ENGLAND PATRIOTS (11-3)
Week 15 ranking: #5 (-1)
The most scrutinized 11-3 team in the history of the NFL, the New England Patriots, sunk another Power Rankings slot, which doesn't seem fair since they decimated the hopeless Cincinnati Bengals in Week 15 by a score of 34-13.
It could be because their 18th ranked offense has looked so ineffective all season, with GOAT quarterback Tom Brady showing possible signs of age (finally!), seen flexing his throwing elbow after warmups during that game.
But when you look at the numbers (the Pats' passing offense is ranked 9th overall right now), it's obvious Brady's running a squad that is getting it done (except for running, their rushing attack ranked 19th right now), so it's clear that the plan is to rely on their stellar defense, protect the ball, and tiptoe quietly into the postseason.
Check out also: "Patriots accused of cheating, caught filming Bengals".
7) GREEN BAY PACKERS (11-3)
Week 15 ranking: #7 (same)
The Packers won a big one in Week 15, beating the Chicago Bears in Green Bay by a score of 21-13, giving them another divisional win and the top spot in the NFC North, still a game ahead of the Minnesota Vikings.
And that's important because that also gives the Packers the number two NFC seed in the playoffs, something that may change after they play the Vikings in Week 16 on the last Monday Night Football telecast of the season, a game being played in Minneapolis where Green Bay is the 5 point underdogs.
That point spread must make eventual Hall of Fame quarterback Aaron Rodgers laugh since he and his team already took care of the Vikings in Week 2, a game where he threw for two touchdowns and where running back Aaron Jones ran for 116 yards and a touchdown for the (you guessed it) 5-point, 21-16 win.
8) MINNESOTA VIKINGS (10-4)
Week 15 ranking: #8 (same)
The Minnesota Vikings are on a bit of a roll right now, winning their last two games in a row and finding victories in eight of their last ten matchups, including a big win over the Los Angeles Chargers last week by the lopsided score of 39-10.
All of that matters, but at this point in the regular season, much of the team's postseason fate will be decided during this final Monday Night Football matchup, when head coach Mike Zimmer's Vikings have to face the Packers in a game that could not be bigger for either of these teams.
But that shouldn't be a problem now that quarterback Kirk Cousins has proven he can win the big games, too, plus having the league's 7th best running back, Dalvin Cook, in the backfield doesn't hurt either, the man now with 1,135 rushing yards and 13 touchdowns on the season.
9) BUFFALO BILLS (10-4)
Week 15 ranking: #10 (+1)
Last week the Buffalo Bills did what eleven other teams have done before them and that's losing to the Baltimore Ravens, final score 17-24, but their defense did something the others did not, which was to limit Lamar Jackson and force him to throw the ball instead of run all of the time.
Second-year player Josh Allen is proving to be a capable NFL quarterback, so far with 17 touchdown passes and 8 interceptions, but his completion percentage is under 60 percent, a sign that his accuracy is off, something he can work on once this season (and postseason) is finally over.
The Bills are projected to be the fifth AFC seed in the playoffs right now, and that could change if the New England Patriots continue to unfurl, but for that to happen the Bills would also have to keep on winning, and next up are the stubborn Steelers in Pittsburgh, a game that absolutely nobody in Buffalo should take for granted.
Check out this week's game preview: Buffalo Bills vs New England Patriots.
10) HOUSTON TEXANS (9-5)
Week 15 ranking: #11 (+1)
Deshaun Watson and his Houston Texans sure took care of business in Week 15, getting a much-needed win over the Tennessee Titans, 24-21, which moves them into the top-10 of this list as well as puts them one game ahead of the Titans and atop the AFC South.
Of course, both teams will have another go at each other in their Week 17 revenge matchup in a couple of weeks, a game that will most likely have a lot of playoff implications since the Texans and Titans may both need a divisional win in order to play football in January.
In the meantime, Houston must take care of Bruce Arians' tough and inconsistent Buccaneers in Tampa Bay this week, a matchup the Texans have won the last three times it's occurred, but nothing can be taken for granted when your playoff chances are teetering on winning out the rest of the regular season.
11) TENNESSEE TITANS (8-6)
Week 15 ranking: #12 (+1)
Despite losing in Week 15 to the Texans, 21-24, the Tennessee Titans move up a Power Rankings notch to the eleventh spot as they prepare themselves for their last two challenging matchups – the Saints in Week 16 and the Texans in Week 17.
As it stands now, the Titans would just miss out on the playoffs (they are the current projected 7th seed, but only 6 seeds get to play), but their situation isn't hopeless, especially if they can take care of those final two tough opponents.
Ryan Tannehill is now 6-2 as Tennessee's starting quarterback, with almost 2,300 passing yards and 17 touchdowns in those 8 games (though with 6 interceptions), proving that he could be the Titans' franchise answer under center, a role that two more regular-season wins and a playoff berth would certainly solidify.
12) LOS ANGELES RAMS (8-6)
Week 15 ranking: #9 (-3)
Just when the entire football world seemed convinced that the old Los Angeles Rams were back (you know, the ones who went to the Super Bowl last season), they went and lost to the Dallas Cowboys in Week 15 by the embarrassing score of 21-44, seeming like the Rams of late who have apparently forgotten their winning game plan.
And that simple plan is, of course, to have running back Todd Gurley establish an early run game, something he failed to do in Dallas last week, posting just 20 yards off of eleven carries and a touchdown, the man now averaging just 3.9 yards per carry.
Without a run game, it doesn't matter how many amazing targets quarterback Jared Goff has at his fingertips (and he has plenty), because he becomes easier to put pressure on and the receivers become easier to cover without Gurley's game being solid, a formula that has last year's NFC champs projected as the 7th NFC playoff seed, which won't be quite good enough to play.
13) DALLAS COWBOYS (7-7)
Week 15 ranking: #15 (+2)
Now those were the Dallas Cowboys who are going to help Jason Garrett keep his head coaching job – they crushed the Los Angeles Rams in Dallas, 44,21, moved up a couple of Power Ranking notches and solidified their chances of being the 4th NFC playoff seed this year.
Of course, that is all going to come down to whether they can win out the season, and that feat requires them to beat the only other team that's challenged them for the NFC East this season, the Philadelphia Eagles, whom they play for the second time this season in Week 16.
The Cowboys and Eagles are fighting for their postseason life right now, but the bigger concern for pro football, in general, is that a team with less than ten wins was not only able to make the playoffs but was also able to win their division, a sign that big changes are on the horizon this offseason for all four of those NFC East football franchises.
14) PITTSBURGH STEELERS (8-6)
Week 15 ranking: #13 (-1)
Head coach Mike Tomlin stands by his decision to start Devlin "Duck" Hodges at quarterback despite the team's loss at home to the Buffalo Bills in Week 15 by a touchdown, 10-17, his original decision based on the fact that Hodges "Doesn't kill us."
Despite that, Hodges killed them, throwing for 4 interceptions in that loss, and now seven NFL quarterbacks have thrown 4+ picks in a game this season, and Pittsburgh has two of them on its roster, and one of them, Hodges, will start against the New York Jets in Week 16.
Altogether the Steelers' quarterbacks have a passer rating of just 80.3 this season, something that will have to get fixed by offensive coordinator Randy Fichtner if Pittsburgh expects to make it into the playoffs and then past the Wild Card round, and a healthy Juju Smith-Schuster (knee) would certainly help, too.
15) CHICAGO BEARS (7-7)
Week 15 ranking: #14 (-1)
The Chicago Bears' 2019 season officially ended with their loss to the Green Bay Packers in Week 15, and now Mitchell Trubisky's bunch can only act as spoilers, their final two opponents the Kansas City Chiefs and the Minnesota Vikings, both football franchises currently playoff-bound.
Needless to say, to go from a 12-4 record last season to winning less than 10 games this year is incredibly disappointing for head coach Matt Nagy, but it's Trubisky's seat that's most likely hotter as a result of his mediocre play and it will be interesting to see how that is addressed in the offseason.
16) PHILADELPHIA EAGLES (7-7)
Week 15 ranking: #17 (+1)
There couldn't be a bigger game for the 7-7 Philadelphia Eagles than their Week 16 matchup with the 7-7 Dallas Cowboys, because the winner of that game will take charge of the pitiful NFC East and represent that weak division in the playoffs.
Give the Eagles some credit – they won when they had to last week, beating their divisional rivals, the Redskins, 37-27 in Washington (well, technically Maryland) and staying alive in the postseason hunt, though without winning their division outright they would be the 8th seed and miss the playoffs entirely.
17) TAMPA BAY BUCCANEERS (7-7)
Week 15 ranking: #17 (+4)
For the fourth week in a row (and for the fifth time in six weeks) the Tampa Bay Buccaneers won, scoring 30+ points in four of those wins and 28 points in the fifth one, proving that new head coach Bruce Arians does indeed know what he's doing on offense.
Now if only he could teach quarterback Jameis Winston which players to throw the ball to, because right now Winston seems hellbent on completing passes to his opponents, his 24 total interceptions currently leading the league and perhaps contributing to why his Bucs will not see the postseason for the 12th season in a row.
18) INDIANAPOLIS COLTS (6-8)
Week 15 ranking: #16 (-2)
Well, that one got away from them – the Indianapolis Colts lost big to Drew Brees and his Saints, 7-34, just another depressing game for this team that was forced to improvise under center from the very start of the season.
Jacoby Brissett has proven to be a capable quarterback, but his offense scored less than 22 points per game this season, a total that's not going to win many ball games when your defense is ranked 16th and allows opponents to score an average of almost 24 points per matchup.
19) OAKLAND RAIDERS (6-8)
Week 15 ranking: #18 (-1)
Sad and disappointed fans booed their Oakland Raiders as they played and lost their last home game ever in Oakland, with the Jacksonville Jaguars being too much for Derek Carr and company, the final score 16-20.
Oakland will play in California this week, facing the Los Angeles Chargers, but that game will mean nothing in terms of the postseason, with Jon Gruden's team forced to watch the playoffs from their couches for the second season in a row with him as their head coach.
20) CLEVELAND BROWNS (6-8)
Week 15 ranking: #19 (-1)
In total Browns-like fashion, Cleveland disappointed its fans last week by virtually eliminating itself from the playoffs with an inexplicable blowout loss to the less talented Arizona Cardinals by a score of 24-38, causing many to wonder if the job was too big for rookie head coach Freddie Kitchens.
Rumors of his playmakers asking the teams the Browns play to "come get them" abound and they seem believable when you watch Kitchens getting yelled at on the sidelines by receiver Jarvis Landry (who wanted more targets), and also when you watch all the odd game planning and play calling that happened throughout season, all signs that general manager John Dorsey's team rebuild is not even close to being finished.
21) LOS ANGELES CHARGERS (5-9)
Week 15 ranking: #20 (-1)
Poor Philip Rivers – it doesn't matter how good the man is or how well he plays, his team just can't seem to convert his talent into team wins, and that has resulted in a sub .500 season and no postseason appearance after making it to the Divisional Playoffs last year.
With an 8th ranked offense and a 5th ranked defense, the only explanation for head coach Anthony Lynn's team coming up short so often (besides injury) is poor fourth-quarter play (eight of their nine losses happened by a score or less), something that offensive coordinator Ken Whisenhunt best fix in the offseason.
22) ATLANTA FALCONS (5-9)
Week 15 ranking: #24 (+2)
Never count Matt Ryan's Atlanta Falcons out, because that's when they'll beat you, which is basically what happened when they were the underdogs last week against the San Francisco 49ers, whom they beat 29-22 in California, a sign that his team is indeed talented enough to win big.
Of course, one look at the Falcons' injury report and you can see why (once again) this talented team has come up short with no postseason appearance, right now with 16 players having been placed on injured reserve and 10 other players questionable for their Week 16 matchup with the Jacksonville Jaguars.
23) CAROLINA PANTHERS (5-9)
Week 15 ranking: #23 (-1)
The Carolina Panthers must be missing the old days when they had a healthy Cam Newton under center, because his backup, second-year player Kyle Allen, is struggling with his accuracy, right now with 15 interceptions, 3 in last week's game alone.
Unfortunately, that's not the only problem these Panthers face – coordinator Eric Washington's 26th ranked defense isn't helping matters much, with the almost 28 points per game they allow opponents to score being extremely difficult for even the most talented of offenses to consistently outscore.
24) DENVER BRONCOS (5-9)
Week 15 ranking: #23 (-1)
The Drew Lock experiment isn't going quite as well as Denver Broncos general manager John Elway had hoped, with the young quarterback completing just 18 passes in the team's Week 16 loss to the Kansas City Chiefs, 3-23, plus he tossed his 3rd interception in 3 games.
Injuries are to blame for much of the Broncos' shortcomings, but their defense hasn't helped their season much, either, currently ranked 13th after allowing opponents to gain almost 340 yards and score over 20 points per game, something coordinator Ed Donatell will do his best to fix this offseason.
25) ARIZONA CARDINALS (4-9-1)
Week 15 ranking: #26 (+1)
Wow, that was a shocker – Kyler Murray and his Arizona Cardinals looked almost playoff-worthy against the over-hyped Cleveland Browns in Week 15, taking them down by an impressive score of 38-24 and proving that they aren't so far from being capable of winning more games.
Of course, the postseason most likely won't happen for Arizona until they can finally fix their biggest problem – their offensive line, a squad that allowed Murray to be sacked a lead leading 46 times this season (which so far is one more sack more than they allowed against Josh Rosen last year).
26) JACKSONVILLE JAGUARS (5-9)
Week 15 ranking: #28 (+2)
Rookie quarterback Gardner Minshew is new to the NFL, sure, but at times he looks fantastic like he did last week when his Jacksonville Jaguars took care of the Raiders, in Oakland, but a score of 20-16, with two touchdown passes and zero interceptions to his name.
But no matter how good Minshew plays, the Jags will never be great if their defense doesn't improve, a unit that currently allows opponents to score over 25 points per game, a total that puts Minshew (or whoever's under center) at an immediate disadvantage.
27) NEW YORK JETS (5-9)
Week 15 ranking: #27 (same)
More embarrassing than the New York Jets' pummeling by the Baltimore Ravens, 21-42, was how so many of the Jets players actually lined up after the game last Thursday night to get Lamar Jackson's autograph, making them look more like giddy fans than professional athletes.
As talented as quarterback Sam Darnold and dual-threat running back Le'Veon Bell are, they are going to find it tough to be successful as a Jet until new general manager Joe Douglas finally does something about their offensive line, which is in desperate need of a rebuild.
28) DETROIT LIONS (3-10-1)
Week 15 ranking: #25 (-3)
It's tough watching these Detroit Lions get beaten every week – last week it was the Tampa Bay Bucs that took care of them, in Detroit, by a score of 17-38, and that has raised a lot of speculation that head coach Matt Patricia may, in fact, lose his job.
Those exact rumors were addressed by Patricia himself when he told the media (with a twinkle in his eye) that on Monday he would test his key card to the Lions' training facility to see if it works and that he never leaves the building so that, "[the Lions] are going to have to throw me out."
29) NEW YORK GIANTS (3-11)
Week 15 ranking: #31 (+2)
Okay, maybe it was just the Miami Dolphins they beat, but the New York Giants looked pretty good with Eli Manning back under center and Sterling Shepherd healthy enough to go, the two connecting for 9 receptions for 111 yards in their 36-20 Week 15 win.
That win brought Manning's career win-loss total back to .500 at 117-117, so he has two more spoiler games (at least) to improve that total, the Giants facing nothing but divisional rivals to end the season, with the Washington Redskins this week and the Philadelphia Eagles in Week 17.
30) WASHINGTON REDSKINS (3-11)
Week 15 ranking: #30 (same)
The Washington Redskins did their best to help the Philadelphia Eagles' postseason pursuits by losing to them in Week 15, the final score was 27-37, resulting in no change in their basement position in the NFL Power Rankings.
It would be best for the Redskins to just lose their final two games (they play the Giants and then the Cowboys to close out the season) because they could use all the young draft help they can get, the franchise in the midst of a total overhaul from top to bottom.
31) MIAMI DOLPHINS (3-11)
Week 15 ranking: #29 (-2)
The Miami Dolphins are simply lacking talent right now – the direct result of unloading many of their key players for future draft picks, the plan to basically just start over beginning this offseason.
Head coach Brian Flores seems to know what he's doing, but he's inherited a fire sale, so it will be tough to see the effect he's having on this team until at least the middle of next season when his imprint will have had more chance to evolve his team.
32) CINCINNATI BENGALS (1-13)
Week 15 ranking: #32 (same)
Looks like we have a winner in the 'First Overall Draft Pick' contest, a fact further reinforced when Bengals former quarterback Boomer Esiason handed Heisman Trophy-winning quarterback Joe Burrow (currently predicted to be the #1 pick) an actual Cincinnati Bengals helmet on national television.
For their final two opponents, the Bengals must face the Dolphins and the Browns, so it will be interesting to see which of these draft-needy teams pulls out the W, and which ones look like they'd rather take the loss and keep their higher draft pick options open, ultimately reinforcing the need for a 'Loser Bowl' to decide the first overall pick in the future.
How to Best Use the NFL Power Rankings
Whether you are new to the game of professional football or have followed the NFL for years, it is a lot of fun to place wagers on the outcomes of certain games, especially if it is your favorite team playing, and especially now that it is becoming increasingly legal in the United States.
To win money betting on football, it helps to understand how each of the thirty-two teams stacks up against the others, and that is exactly what the NFL Power Rankings are used for.
Before you make your bets – even the ones based on the deepest of hunches or the best of insider tips – a quick look at our NFL Power Rankings will certainly up your chances to win.
Our NFL Power Rankings Are Updated Weekly
Because we update these NFL Power Rankings each week on Thursday during the NFL regular season, they are the perfect place to see where the teams that you might be betting ON rank compared to the teams you are thinking about betting AGAINST, which will increase the odds that every wager you place is a good one.
Numbers don't lie, and NFL stats tell the true story of which teams are worth putting a few dollars on and which teams are worth betting against.
Be sure to mark this page down as a favorite and keep checking back weekly to see how your preferred teams have moved up or down in the NFL Power Rankings and use what you learn to place better wagers that are more likely to pay off.
Frequently Asked Questions
How are the NFL Power Rankings Calculated?
There are many factors that are closely considered when the experts power rank all thirty-two of the NFL franchises each week.
Some of the factors that are considered are the updated point spreads, the strength of schedule for each team in that particular week, recent trades and pickups that happened and the history of outcomes each team has earned against their opponent in all the games they have met in the past.
Experts throw all of these factors into the mix and rank the teams accordingly, adjusting them each week when the inevitable changes take place.
Do Injuries Play a Part in Each Team's Rankings?
Absolutely, injuries play a key role in power rankings, more or less so depending on the value of the player.
If a football franchise's biggest star goes down, it not only changes their ability to win the game, it changes the perception the football world has of them, which can shift the odds of the matchup one way or the other.
Some players are listed as questionable, others are listed as doubtful or out, and whichever team can put a healthier bunch on the field (and have backups for them when they inevitably go down) has a better chance of winning the game.
How do Trades and Free Agency Play Into a Team's Power Ranking?
Whenever an NFL team acquires new talent on their roster, it can affect their power ranking.
The more important the position (quarterback, running back, wide receiver, defensive end, cornerback) the more effect he can have.
During the season, there is not as much roster movement as there is over the offseason, but when there is, the experts take that into consideration when making their next power rankings.
Does a Team's Schedule Have Anything to do With Their Power Ranking?
Sure it does, since the more difficult an opponent a team faces the less likely it is that they will win the football game.
Some NFL teams seem to have it way easier than others, and all of that depends on how they played during the previous season and how that stacked up against other teams in the league.
It's frustrating when a good team has an easy schedule (or when a bad team seems to face all the aces), and all that is definitely taken into consideration by the expert who creates the NFL Power Rankings.
How Does a Team's Ability to Score Points Affect Their Power Ranking?
The experts have access to all of the statistics that the NFL releases and scoring tendencies are among those.
A team's ability to score a certain average on a weekly basis says a lot about how they might do against an opponent.
Equally, analyzing a team's past opponents' ability to score against them tells you a lot about their defense, all factors in compiling an NFL Power Rankings list.
Can Anyone Create Their Own NFL Power Rankings?
Of course they can, though, every list varies in its helpfulness depending on what factors are taken into consideration.
One person's power rankings might favor the better passing teams, whereas another person's power rankings might reward good defense or the best rushing attacks, but they all have value since they help the fan or gambler see various factors that can affect the outcome of each game.
Professional power rankings tend to consider the most overall factors, but personal power rankings can be specifically created to consider a person's football-specific gambling preferences in order to enhance their overall experience.
Bet on NFL With These Sportsbooks

21+ | T&Cs apply
Great payment and customer support
Access to fantasy sports with one account

Terms and conditions apply | 21+ Only
Lots of betting options
Great live betting section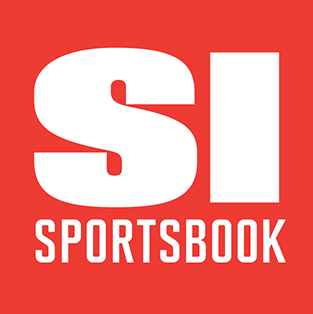 21+ CO Only | Terms and conditions apply
Beginner friendly
Fantastic odds
Thursday Night Football Same Game Parlay Week 4
Build the best Same Game Parlay tonight for when the Cincinnati Bengals will host the Miami Dolphins. in Week 4.
NFL
29 September | 08:53 | Richard Janvrin
Thursday Night Football Predictions & Best Bets Week 4
Check out our best bets for Thursday Night Football Week 4 as the Cincinnati Bengals will host the Miami Dolphins.
NFL
29 September | 08:43 | Richard Janvrin
Best TNF Prop Bets Tonight Week 4
Discover the best prop bets for the Bengals vs Dolphins Thursday Night Football game to kick off Week 4 with our expert picks.
NFL
29 September | 08:25 | Richard Janvrin
Best NFL Betting Bonuses in New Jersey
Check out our guide to the best NFL betting bonuses in New Jersey that will excite any football bettor.
NFL
12 September | 08:06 | Laura Johanning
How to Bet on the NFL
Easy explanations of how to bet on NFL football and read NFL odds including money line, point spread, over/unders, props, parlays, teasers, and lots more.
10 October | 00:49 | admin