The 1-3 Viking's defense allows opponents to gain 426.5 yards per game, ranked 30th
In the same category, the Seattle Seahawks are ranked last, allowing 476 yds per game
These two teams last played in Dec of 2019, final score Seahawks 37, Vikings 30
Vikings vs Seahawks Odds
Check out the latest odds for Week 5 Vikings vs Seahawks game, here! For more NFL predictions and picks check back with WSN every day!
Odds from DraftKings. Get up to a $1,000 sign-up bonus at DraftKings today or check out more offers and promo codes for the best online sportsbooks.
Vikings vs Seahawks Predictions and Picks
Doesn't matter if both teams have weak defenses, Seattle has Russell Wilson, and as long as he continues to play the way he has in these first four weeks of the 2020 season, there is no reason to put your money down on any team he and his Hawks take on.
Pick:
Seahawks -7 -110
How to Watch Vikings vs Seahawks
Vikings vs Seahawks Information
What
Minnesota Vikings vs Seattle Seahawks
Where
CenturyLink Field in Seattle, WA
When
Sun, October 11, 2020; 8:20 PM ET
How to watch
NBC
The 1-3 Minnesota Vikings have a staring QB, Kirk Cousins, who is struggling with throwing the ball to players wearing his same uniform, so far with six interceptions in four weeks, the same number he though during the sixteen games of last regular season.
Russell Wilson, on the other hand, is having a breakout year so far, tossing for 16 TDs and only throwing 2 picks on the season, and leading his talented Seahawks to a 4-0 start that looks like it will soon be 5-0 after they take care of these shaky Vikings at home.
These two NFC teams have met each other 17 times (including 1 postseason matchup), with the Seattle Seahawks winning 12 games and the Minnesota Vikings winning 5 of those games.
Look for the best NFL week 5 bonuses, here!
Can Kirk Cousins Be the Vikings Franchise QB He Was Hired to Be?
Vikings QB Kirk Cousins is making big money, but he is not producing the way the Minnesota front office had hoped, with a 1-3 record so far this season and as many touchdowns as he has interceptions (6).
Cousins is even less accurate this season than he has been his entire career, his completion percentage at just 62 this season compared to his career level of 66.7.
There is no doubt Cousins has talent, but he no longer has Stefon Diggs to throw to, who the team traded to the Bills during the offseason, so it will be up to him to find a new deep threat target while Adam Thielen gets open everywhere else.
---
Editor's Picks
---
Can Seahawks QB Russell Wilson Continue to Execute at This Level?
The Seattle Seahawks starting QB Russell Wilson is currently leading the league in completion percentage (75.2), touchdowns (16), and touchdown percentage (11.7) and is currently the highest-rated passer in the league (136.7).
The question is whether he can continue at this pace, averaging four touchdowns per game is necessary to come close to outscoring what his defense has been typically allowing opponents to earn, which is 27.3 points per game.
Wilson could be MVP if he keeps this up, and once Seahawks defensive coordinator Ken Norton Jr. figures out how to stop opponents from scoring so much, this Seattle team should easily be playing football in January.
Vikings Key Player: (WR) Rookie Justin Jefferson
Despite his rookie status, former LSU wide receiver Justin Jefferson is a key part of the Minnesota Vikings passing offense, the first-round pick (22nd selection overall) a speedy deep threat who has the size to break free of tackles for more yardage after the catch.
So far in his first four NFL games, Jefferson has been targeted 20 times and has caught 16 of those passes for 348 yards and a touchdown, averaging almost 22 yards per catch and establishing himself as one of the Cousins up and coming targets to rely on.
Best Promo Codes and Bonuses for Vikings vs Seahawks Week 5
Here are the best sportsbooks for betting on Viking vs Seahawks in your state:
Sign-up to our NFL Pick'em Contest and get a chance to win a $200!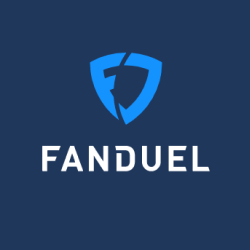 Get a deposit bonus up to $500!
Sign up at FanDuel and receive a 20% deposit bonus up to $500
Play Now
Sign up at FanDuel and receive a 20% deposit bonus up to $500
More NFL Predictions & Odds
Best NFL Football Betting Promo Codes 2021
We've compiled the best NFL football betting promo codes, bonuses, and offers across the Sportsbook world to get you ready for a new season of NFL! …
NFL
13 April | 04:31 | Evan Henningsen
First Running Back Selected NFL Draft Predictions & Odds 2021
One of these playmaking post-college running backs will be selected first in the upcoming 2021/2022 NFL Draft and we share our predictions, odds and picks.
NFL
27 February | 04:12 | Mike Lukas
Best Super Bowl LV Prop Bets - Player, Team, Game and Novelty Odds
One of the best parts of Super Bowl LV gambling is the prop bets, and here we break down the top player, team, game, and novelty props; predictions, odds, and picks.
NFL
4 February | 08:17 | Mike Lukas
Mike Lukas
Mike Lukas is a retired standup comedian turned freelance writer now living in Dallas, Texas, originally from Cleveland, Ohio. His love for the game of football and all things Cleveland Browns turned Mike into a pro blogger years ago. Now Mike enjoys writing about all thirty-two NFL teams, hoping to help football gamblers gain a slight edge in their pursuit of the perfect wager.
Email: [email protected]