New York Rangers vs Nashville Predators: Predictions and Odds
How to Watch – Rangers vs Predators
Where: Bridgestone Arena, Nashville, Tennessee
When: Saturday, November 2nd at 2:00 PM EST
How (TV/Radio): New York TV/Radio: MSG, ESPN 98.7 FM. Nashville TV/Radio: Fox Sports Tennessee, WPRT-FM 102.5 FM.
For more on NHL this week, check out also: NHL Power Rankings Week 5.
Team Notes
New York Rangers
New York Rangers are struggling to score goals as their 33 this season through 10 games, ranks in the bottom third in the Eastern Conference.
The Rangers are 1-2-0 on the road this season but have won two of three games heading into their game against the Predators.
The Rangers stands at +3400 to take the Eastern Conference and +8500 to win the Stanley Cup.
Nashville Predators
The Nashville Predators are one of the best teams in the Western Conference with eight wins over their first 12 games of the season.
The Predators have a plus-14 goal differential as they've scored a West-leading 48 goals.
Nashville Predators sit at +550 to win the West and +1400 to win the Stanley Cup.
Goalie Notes
New York Rangers: Henrik Lundqvist (2-3-0, 3.58 goals allowed)
The 37-year old netminder is showing signs of slowing down as he's won just two of six starts for the Rangers while allowing 3.58 GAA this season.
Lundqvist is allowing 3.05 goals against when given three or more days of rest before a start.
The Rangers' goalie allowed four goals in his only road start this season for New York.
Lundqvist has already missed games this season due to a lower-body injury. If he sits against the Predators, then Alexandar Georgiev will start in his place (2-2-1, 2.56 GAA)
Nashville Predators: Pekka Rhine (7-0-1, 1.74 goals allowed)
The Predators' starting goalie has been a brick wall in net for Nashville, winning seven of his eight starts with the other start going to overtime.
Rhine has two shutouts this season while posting an impressive save percentage of 93.7%.
With three days of rest, Rhine has a 1.47 GAA with a 95% save percentage.
Rhine has yet to lose a game when taking a lead into the third period as he is a perfect 5-0.
Stats to Watch
New York Rangers
The Rangers are two points away from the Eastern Conference cellar with only nine points on the year as they have just four wins in their first ten games of the 2019-20 season.
New York has scored on 7 of 37 power-play opportunities for a scoring percentage of 18.9%.
The Rangers have scored 14 goals in their last three games, winning two of those contests.
Leading scorer Mika Zibanejad is day-to-day due to an upper-body injury. The team hopes to have him back for the Nashville game.
Nashville Predators
Nashville Predators have the second-most points in the Western Conference as they've scored 48 goals against the 34 they've allowed this season for one of the best goal differentials in the Central Division.
Surprisingly, the Predators' power play has been mediocre, allowing goals on 26.3% of man-down situations.
The Predators are 6-1-1 at home through their first eight games of the season.
Center Filip Forsberg is day-to-day with a lower-body soreness that caused him to miss this week's game against Chicago.
Last Five Games
New York Rangers
New York has lost both of their games this season to Western Conference opponents by a combined score of 6-4.
The Rangers have won two of their last three games, after struggling with a five-game losing streak.
In their first three road games of the season, New York has been outscored by the count of 11-8.
Nashville Predators
Nashville Predators has won four straight games by the combined score of 16-3 heading into their Halloween contest with Calgary.
Over their last three home games, Nashville has outscored their opponents 13-1.
Nashville Predators are 4-1-1 in their last six games of this season.
New York Rangers vs Nashville Predators – Game Odds
The latest odds for the Rangers vs Predators game are provided by 888Sport NJ, DraftKings Sportsbook, and Unibet NJ.
Good luck!
Money Line
Bet on NHL With These NJ Sportsbooks

21+ | T&Cs apply
Great payment and customer support
Access to fantasy sports with one account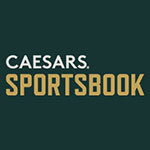 21+ | Terms and conditions apply
Huge variety of bets and sports
Easyregistration
Promo code wsnfull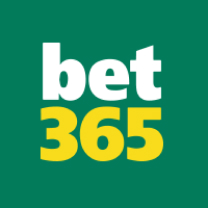 21+ | T&Cs, time limits & exclusions apply
Impressive range of bonuses
One of the worlds biggest sportsbooks
More NHL Predictions & Odds
2022 NHL Entry Draft: Who Will Be the 1st Overall Pick?
Check out 2022 NHL Entry Draft predictions! You'll find out who will go first, what are the top prospects and way more! …
NHL
7 July | 05:09 | Max Heering
Avalanche vs Lightning: Colorado Has Another Chance to Put Away Tampa Bay
Cale Makar and the Colorado Avalanche take on Steven Stamkos and the Tampa Bay Lightning in Game Six of the Stanley Cup Finals! Check out our breakdown and analysis! …
NHL
26 June | 16:14 | Max Heering
Lightning vs Avalanche: Avalanche Have Chance to Put Away the Lightning
Steven Stamkos and the Tampa Bay Lightning take on Cale Makar and the Colorado Avalanche in Game Five of the Stanley Cup Finals! Check out our breakdown and analysis! …
NHL
24 June | 17:41 | Max Heering